Three Harvard Law School students, Edith Sangueza '18, Tabitha Cohen '18 and Annie Manhardt '18, received the 2018 Andrew L. Kaufman Pro Bono Service Award for exemplifying a pro bono public spirit and demonstrating an extraordinary commitment to improving and delivering high quality volunteer legal services in low-income communities. The awards are granted each year in honor of Professor Andrew Kaufman, who spearheaded the pro bono requirement at Harvard Law School.
Edith Sangueza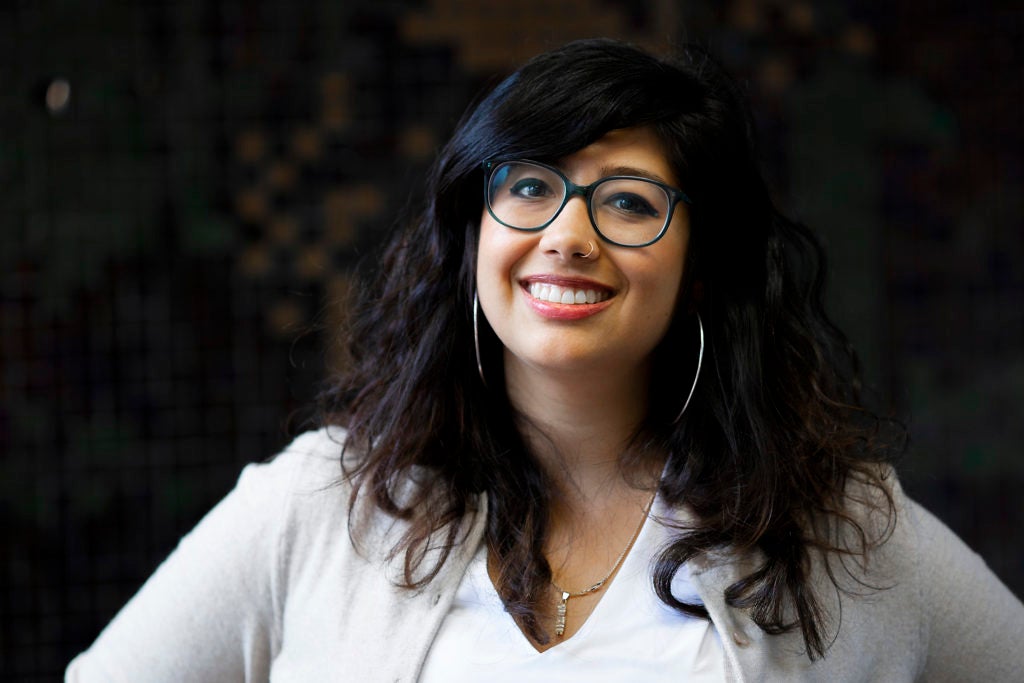 Sangueza contributed nearly 2,000 pro bono hours by working with three student practice organizations – Harvard Immigration Project (HIP), Harvard Law Student Advocates for Human Rights, and Project No One Leaves – in addition to working as a student attorney for four semesters with the Harvard Legal Aid Bureau (HLAB). She spent her 2016 Spring Break volunteering with South Texas Pro Bono Asylum Representation Project, in Harlingen, Texas, and her 2017 Spring Break volunteering with American Gateways, in San Antonio. Her commitment to social justice also extended throughout her summers – she worked with Instituto para las Mujeres en la Migración, in Mexico City, and with the Bronx Defenders, in New York.
Sangueza consistently tackled case challenges head-on and proposed innovative solutions. In her role as co-director of HIP's Removal Defense Project, she led a team of 1Ls in their representation of a man who was seeking release from immigration detention. Despite various case challenges, she spent countless hours interviewing the client and gathered corroborating evidence in support of the case. Sangueza also took the lead in developing a partnership between HLAB and the Harvard Immigration and Refugee Clinical Program (HIRC), particularly in cases involving immigrant youth and the special protections afforded to them. She worked with HLAB to find representation for HIRC clients who needed help in family court.
"Edith has time and again demonstrated her long-standing commitment to advancing the rights of women, children, as well as immigrants," wrote her nominators from the Harvard Immigration and Refugee Clinical Program. "We are impressed with her ability to anticipate legal pitfalls and to proactively craft creative arguments around those pitfalls in order to move her clients' cases forward."
"I am deeply grateful for the clinical instructors at the Immigration Clinic and at the Legal Aid Bureau, who all have been role models of dedicated lawyering and who have been generous mentors to me and to other students," said Sangueza. "I am also grateful to have had the opportunity to learn from my inspiring friends and fellow students at the Legal Aid Bureau, who will be going on to serve in a range of fields, from direct services for clients experiencing homelessness to impact litigation and criminal defense. I feel lucky to have found a place in these two clinical programs and to have had the privilege of working with clients, especially our special immigrant juvenile clients."
Tabitha Cohen and Annie Manhardt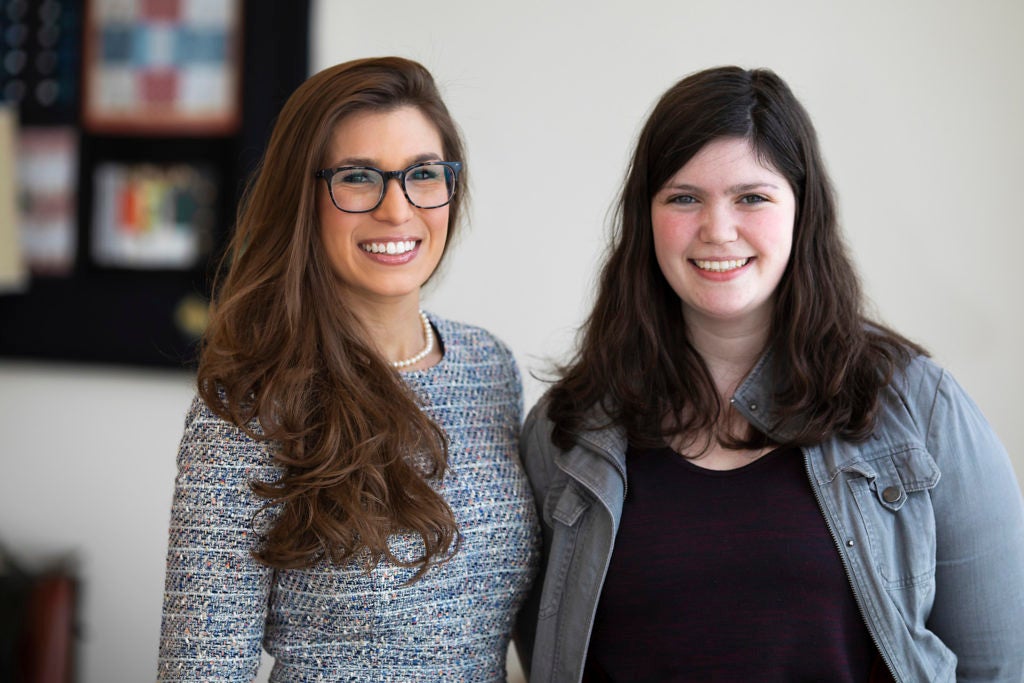 Tabitha Cohen '18 and Annie Manhardt '18 won the Andrew L. Kaufman Pro Bono Service Award as a team for their commitment to serving the cause of prisoners in Massachusetts, especially those who are disabled or elderly.
At Harvard Law School, Cohen and Manhardt both participated in the Harvard Prison Legal Assistance Project (PLAP) and the Criminal Justice Institute (CJI). At PLAP, they spent hundreds of pro bono hours as co-executive directors, managing a multitude of daily internal governance and programming issues. Throughout their time, they demonstrated tireless effort and dedication to advocating for the needs of prisoners by conducting investigations, counseling and interviewing clients, and presenting compelling arguments at hearings.
"These prisoners have unique challenges and are largely ignored, even with the recent surge in interest about mass incarceration," said John Fitzpatrick '87, who nominated and supervised the students. "Annie's unsung heroics have helped dozens of these prisoners who otherwise would not have voice in the system."
"PLAP's work takes place within the context of a system that is only able to operate as inhumanely and unjustly as it does because its day-to-day atrocities are largely hidden from public view," said Manhardt. "I am so grateful for this positive recognition, which I hope will provide an opportunity for the broader community to see not just what we are doing at PLAP, but what the prison system is doing to the people we represent."
In a precedent-setting case for an elderly disabled parole client Cohen argued before the Massachusetts Supreme Judicial Court whose ruling extended the Americans with Disabilities Act to mentally and physically disabled prisoners seeking parole. As a result of the case, the state must now help parolees get support systems in place in the community. "The case is being cited in other cases and by other disability rights groups seeking to vindicate the rights of these particularly marginalized prisoners," said Fitzpatrick.
"I feel incredibly honored to be a recipient of the Andrew L. Kaufman Pro Bono Service Award, and am so glad that PLAP's important work on behalf of incarcerated individuals is being recognized at graduation," said Cohen. "I believe that our clients are the ones who truly deserve recognition. Their resilience, strength, determination, and good humor in the face of unfathomable adversity and injustice has taught me more than I could have ever imagined, and it has been a true honor to have had the opportunity to represent them throughout my time in law school."
While at HLS, Manhardt also worked with Prisoners' Legal Services of Massachusetts and the Office of the Defender General in Vermont. Cohen worked with the Harvard Immigration and Refugee Clinical Program , the U.S. Attorney's Office in Florida and La Fundacion para el Acceso a la Justicia de Puerto Rico in San Juan.