The Torty Awards — part film festival, part award ceremony, part Harvard, and part Hollywood — returned to the Ames Courtroom this year. The Oscars-style event gives students in Professor Jon Hanson's 1L torts class the opportunity to showcase their research on how tort law interacts with traditional questions of justice through short films. Topics ranged from immigration and sex work to voter suppression and environmental justice.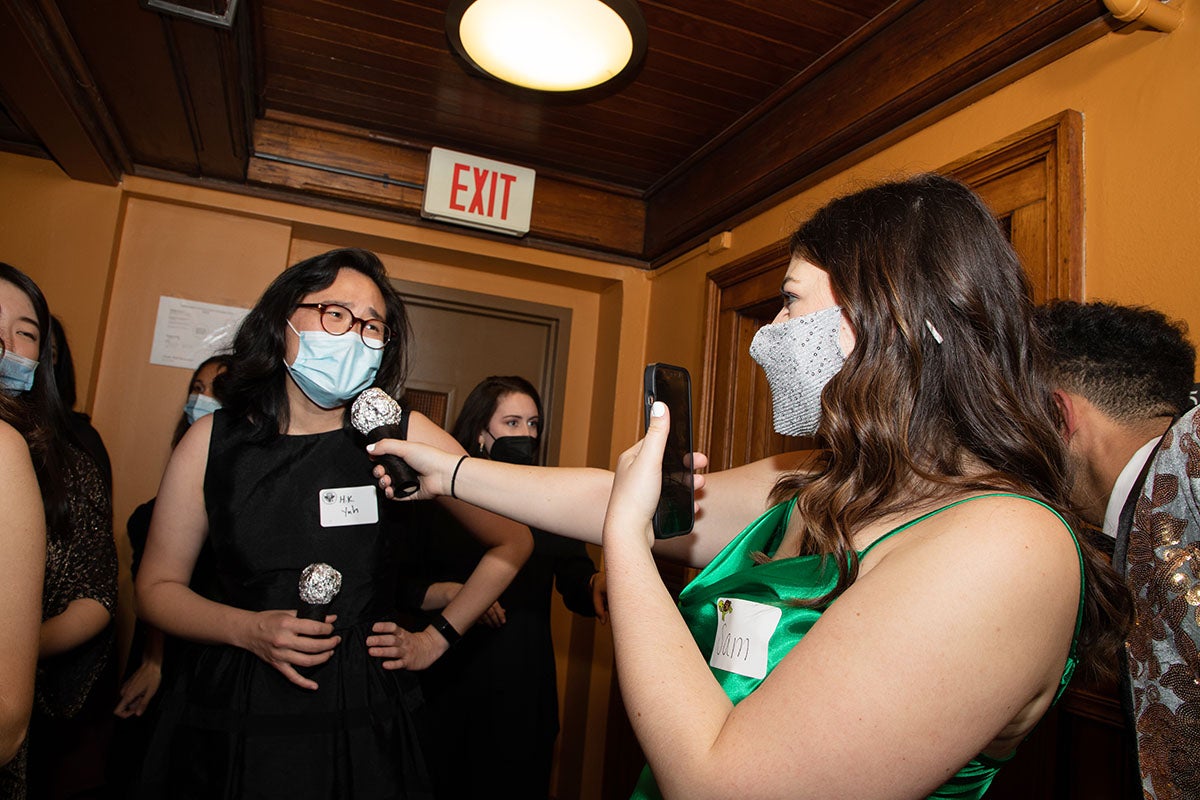 Aaron Nytes '24 said he was "blown away" by the video-making abilities of his classmates. "The films our section made communicated moving stories, encapsulated insightful opportunities for expansions in tort law, and demonstrated an odd proficiency for video-editing," said Nytes. "Because of the event and the class as a whole, I feel more united with my section and feel better prepared to address the huge systemic problems that exist in both the legal profession and the broader world."
In addition to acknowledging the students' work, the evening event was also a chance for students to display their song, dance, and comedic talents.
"The Tortys event was amazing," said Joey Alpert '24. "Kind of upsetting the highlight of law school happened fall semester of 1L."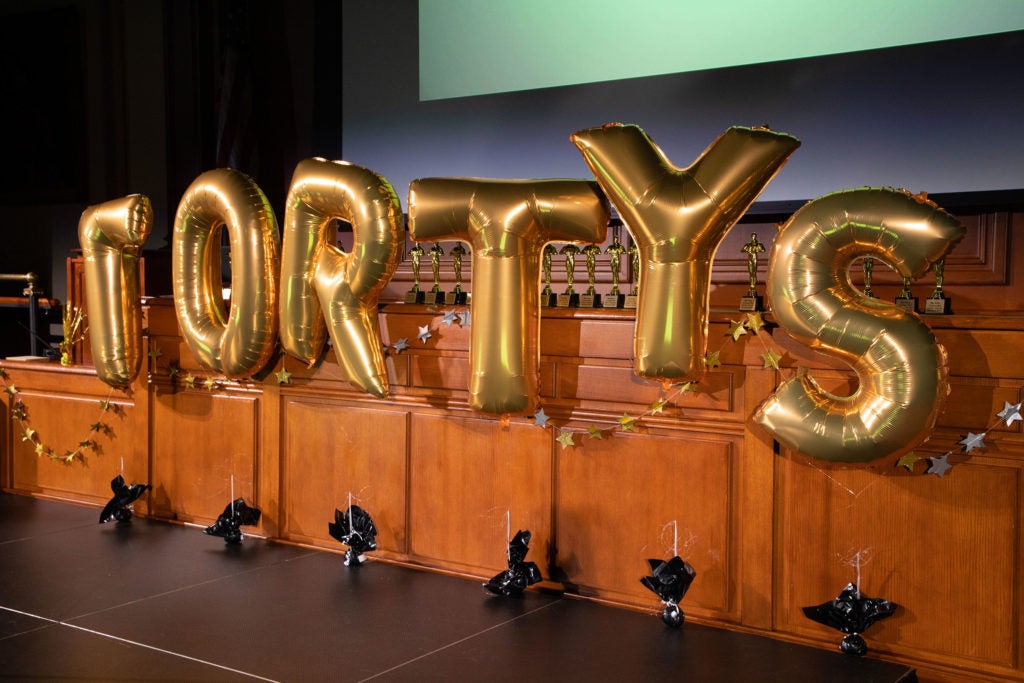 2021 Tortys selected playlist