Drug use should be treated as a health rather than a legal issue, says California State Senator Scott Wiener '96, who has sponsored legislation to decriminalize the use and possession of psychedelic drugs in the state by those over 21.
"We are working very hard to end the war on drugs — which is an artificial construct that erases a lot of cultures, and also is incredibly racist, and has fueled mass incarceration of Black and brown communities. We need to stop trying to arrest our way out of drug issues, because it does not work." His proposed law, Senate Bill 519, made it "almost all the way through" the state legislature before being stalled, he said; it is now set to be revived next year.
Though Wiener noted the medicinal advantages of psychedelics, particularly in treating heroin addiction, he warned against the notion of there being "good and bad drugs" when it came to decriminalization. "You can love them or hate them. The question is, should we be arresting and incarcerating people? And the answer is almost always no. And in terms of what we're doing here, that should be the end of the inquiry."
Wiener's comments came at an event marking the launch of the Project on Psychedelics Law and Regulation (POPLAR), which was created in June by the Petrie-Flom Center for Health Law Policy, Biotechnology, and Bioethics at Harvard Law School. The Democratic state senator was speaking as part of an afternoon panel, "Psychedelics Legislation and Regulation," moderated by Dr. Mason Marks, POPLAR project lead and Petrie-Flom senior fellow.
---
In "Psychedelics Legislation and Regulation," panelists discussed emerging state and federal psychedelics legislation, drug policy reform, and the oversight of psychedelics research and development by administrative agencies. Clockwise from top left: Dr. Mason Marks; Scott Wiener; David Shurtleff; Sharan Sidhu; and Graham Boyd.
The emerging mainstreaming of psychedelic drugs — including the FDA's approving trials for MDMA and psilocybin as respective treatments for post-traumatic stress disorder and depression — has opened a number of legal, social, and ethical questions. The virtual seminar, "Introducing POPLAR: The Future of Psychedelics Law and Regulation," brought together representatives of the legal, medical, and political communities to discuss these issues and suggest paths forward.
Marks asked the panel about the lingering effects of the decades-long "prohibition" around psychedelic research that began in the '70s, and a lingering backlash in terms of public opinion. Sharan Sidhu, general manager of the Vancouver-based research group Numinous Inc, noted that restrictions still exist for any health or academic research. "Here in Canada, the regulation you have to go through to do research on psychedelic compounds is quite extensive, as it is in the U.S." Academic researchers also need to acquire materials from regulated facilities, which can be a long process. "If we had more primary research done, where there were more inquiries that were being reviewed by academia, we'd probably be further ahead."
Graham Boyd, cofounder and executive director of the Psychedelic Science Funders Collaborative, admitted that psychedelic research lives in "something of a bubble" when it comes to public opinion. "It's important to realize that voters don't necessarily share our assumptions. So, we need to stay tethered to information that can be validated to evidence — in particular, not talking about any of these substances as panaceas. [We need to] stay in that balanced place, that there is a mental health crisis and solutions need to be explored. To the general public, if we say, 'If only everyone would take psychedelics the world would be filled with peace and harmony,' that is setting us up for a backlash." He also admitted that there would be negative experiences during drug trials, ideally in a small minority. "We can't pretend that won't happen. That's why data collection is important."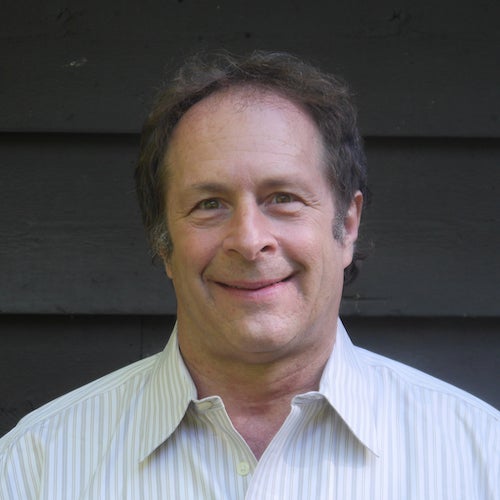 The greatest legal obstacle, both to science and decriminalization is simply cost, according to Sidhu. "Research is expensive," she said. "We're working with regulators now to make sure we're on the right path; the risk is that the regulations may change."
Added Boyd, "There really isn't a legal impediment to ending the arrest of people who use psychedelics; it's a political one. Each state has the power to change its law, and municipalities have the power to instruct their police to deprioritize arresting people who use psychedelics. Politically there are some very serious obstacles, but legally there is not." He cited the recent decriminalization of medical psilocybin in Oregon, with California potentially following. "Broader access requires doing something like Oregon — where you change state law despite the fact that federal law doesn't allow it, and hope for some kind of political accommodation."
In his keynote address, Multidisciplinary Association for Psychedelic Studies founder Rick Doblin traced the path of psychedelic drugs "from legal to illegal, to medicines, to legal again." He recalled a 1990 meeting with Timothy Leary who told him, "I'm long past the point of asking the government permission for anything, but I'm glad you're doing it." This, Doblin said, was ironically when a new regime at the FDA opened the doors to psychedelic research, and "we are now in the midst of a renaissance."
Last year he said the first IPO occurred for a psychedelic drug company, and there now exist hundreds. Yet, he said a certain stigmatization still exists around psychedelic drugs — noting that MDMA was denied certification by the FDA after a successful Phase Three study for PTSD treatment, while the controversial Alzheimer's drug Aduanumab was approved. A second study is due to be completed next year.
"Legalization follows medicalization," he said, citing the changing voter views of marijuana: From strong support in the '60s, to a backlash in the Carter and Reagan years, to a major upswing in 2013 after medical marijuana proved viable. He said that psychedelic drugs will require a similar trajectory, and it may take a while: "We think it's going to require a decade of psychedelic clinics being rolled out, for people to hear about the positive experiences. We'll have licensed legalization, I think, in 2035." At which time, he suggested, you'll be able to turn on television and see psychedelics advertised like any other beneficial drug: "Ask your doctor if MDMA is right for you."
---
Watch: Introductory remarks from U.S. Congressman Earl Blumenauer (D-Ore.) and the conference keynote address by Rick Doblin, Ph.D., founder and executive director of the Multidisciplinary Association for Psychedelic Studies (MAPS)
---
Watch: Psychedelics Advocacy and Expertise
A panel on Psychedelics Advocacy and Expertise focused on the history of psychedelics, the rapidly evolving research and cultural landscape, and how to advocate for consumer and health care provider education and access. Dustin Marlan, assistant professor, University of Massachusetts School of Law, moderated the panel, which included: Angela Carter, vice chair and co-chair of Health Equity Subcommittee, Oregon Psilocybin Advisory Board; Rachel Yehuda, professor of psychiatry and neuroscience and director of the Center for Psychedelic Psychotherapy and Trauma Research, Mount Sinai School of Medicine; Bia Labate, founder and executive director, Chacruna; and Ismail Ali, policy and advocacy counsel, Multidisciplinary Association for Psychedelic Studies (MAPS).