Long nights studying in the library, sunny afternoons debating con law with new friends. Exams and cold calls, readings and discussions. Fostering friends through affinity groups, making a difference through clinical work, sharpening ideas about law and justice. As Harvard Law School's Class of 2023 prepares to cross the commencement stage next week, we asked a few graduating students to share their favorite memories from the last one or three years.
---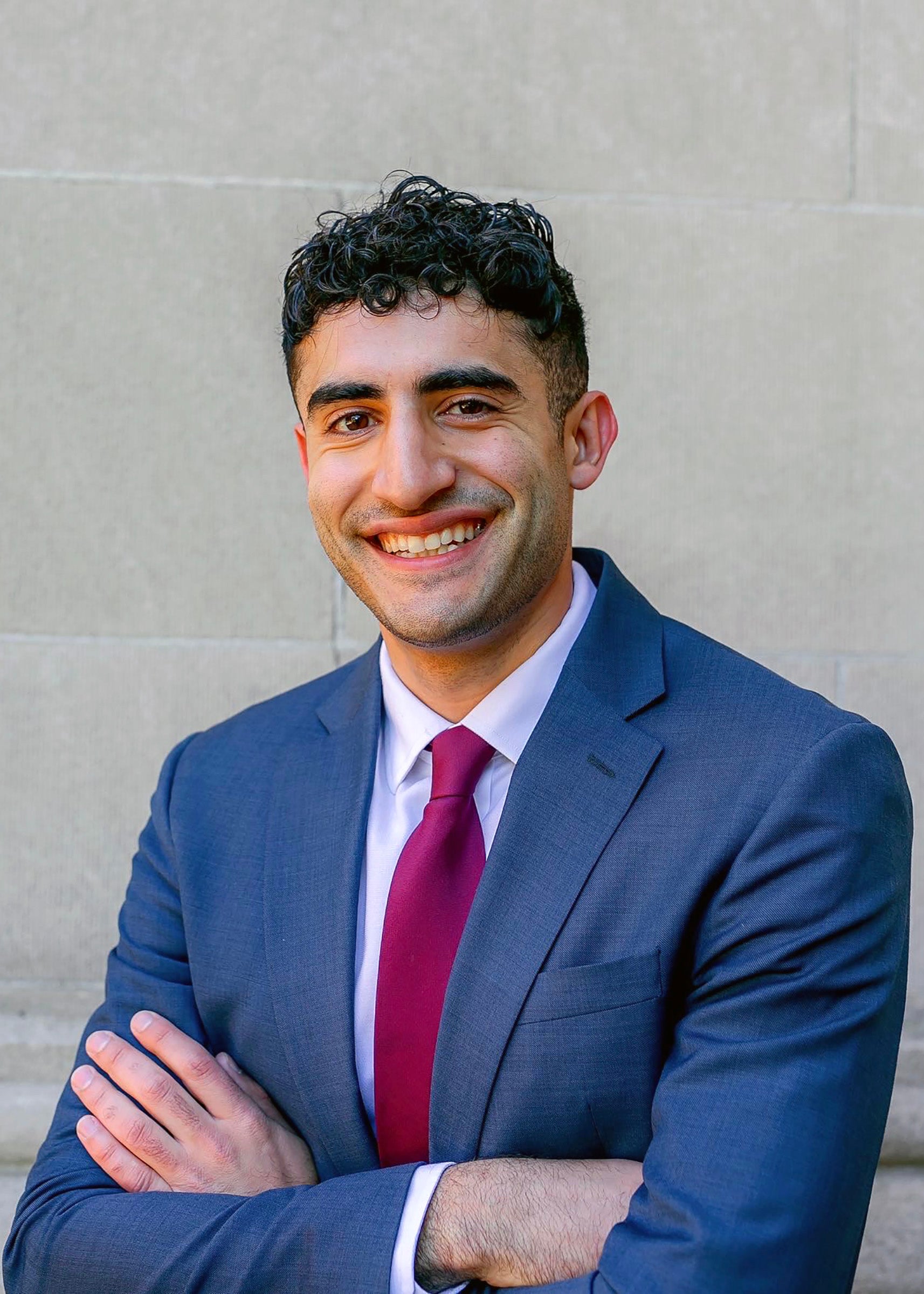 Mark Haidar '23
My favorite memory would have to be our launch event for Equal Democracy Project back in January 2020. We put a lot of work into envisioning the organization, and it was very rewarding to put our vision into action (and to continue to see EDP thriving today)!
---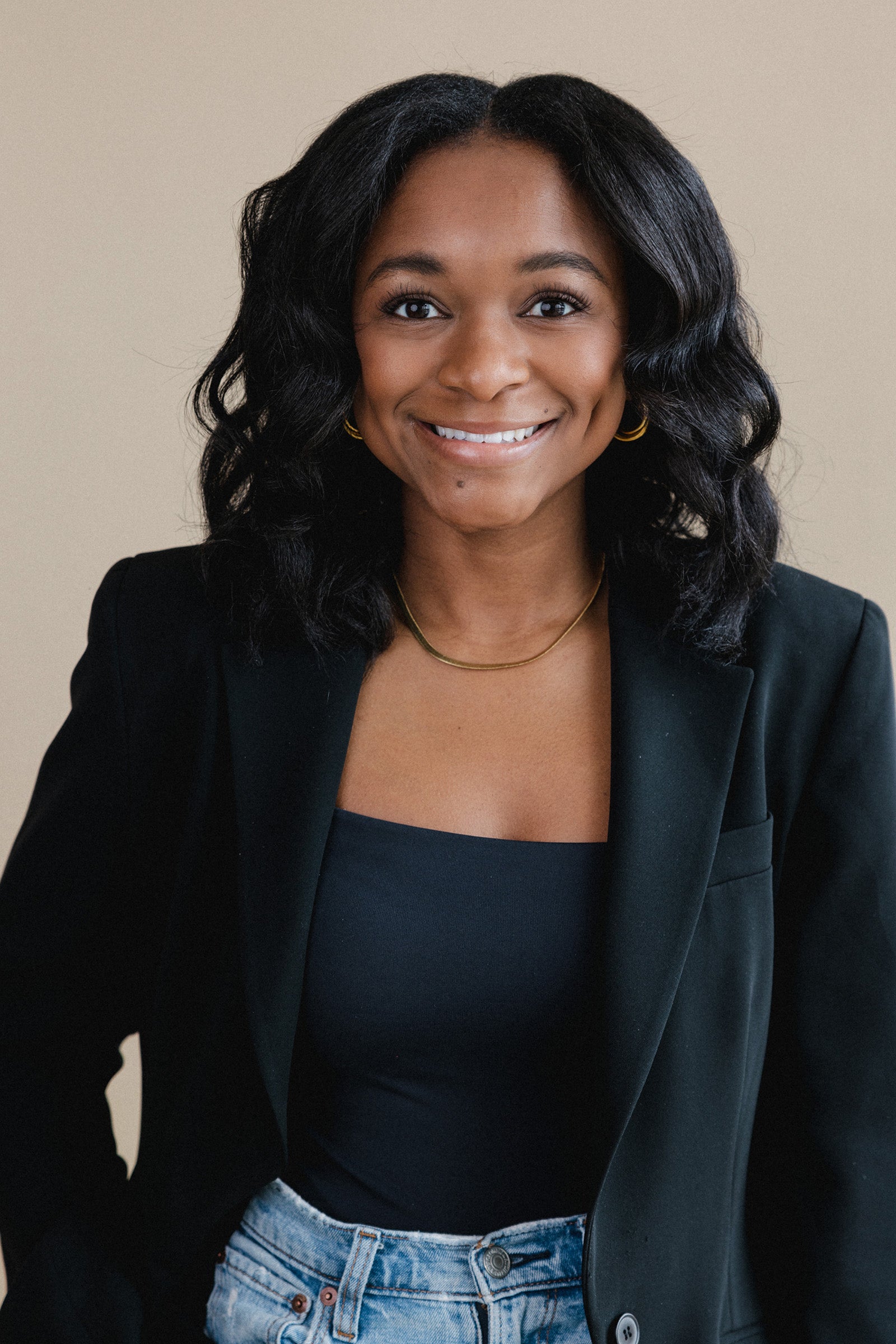 Sammy Camy '23
My favorite memory from my time at Harvard Law School is attending the Harvard Black Law Students Association's Africa Summit this past March. This was the first time HBLSA facilitated the summit since the start of the pandemic, so we were incredibly excited to bring back the impactful spring break trip. This year, we traveled to Johannesburg, South Africa, and Harare and Victoria Falls in Zimbabwe. The trip was a once-in-a-lifetime experience. I had the opportunity to travel to the continent for the first time, learn about the history and culture of two beautiful countries, connect with HBLSA members across the three class years, and more!
---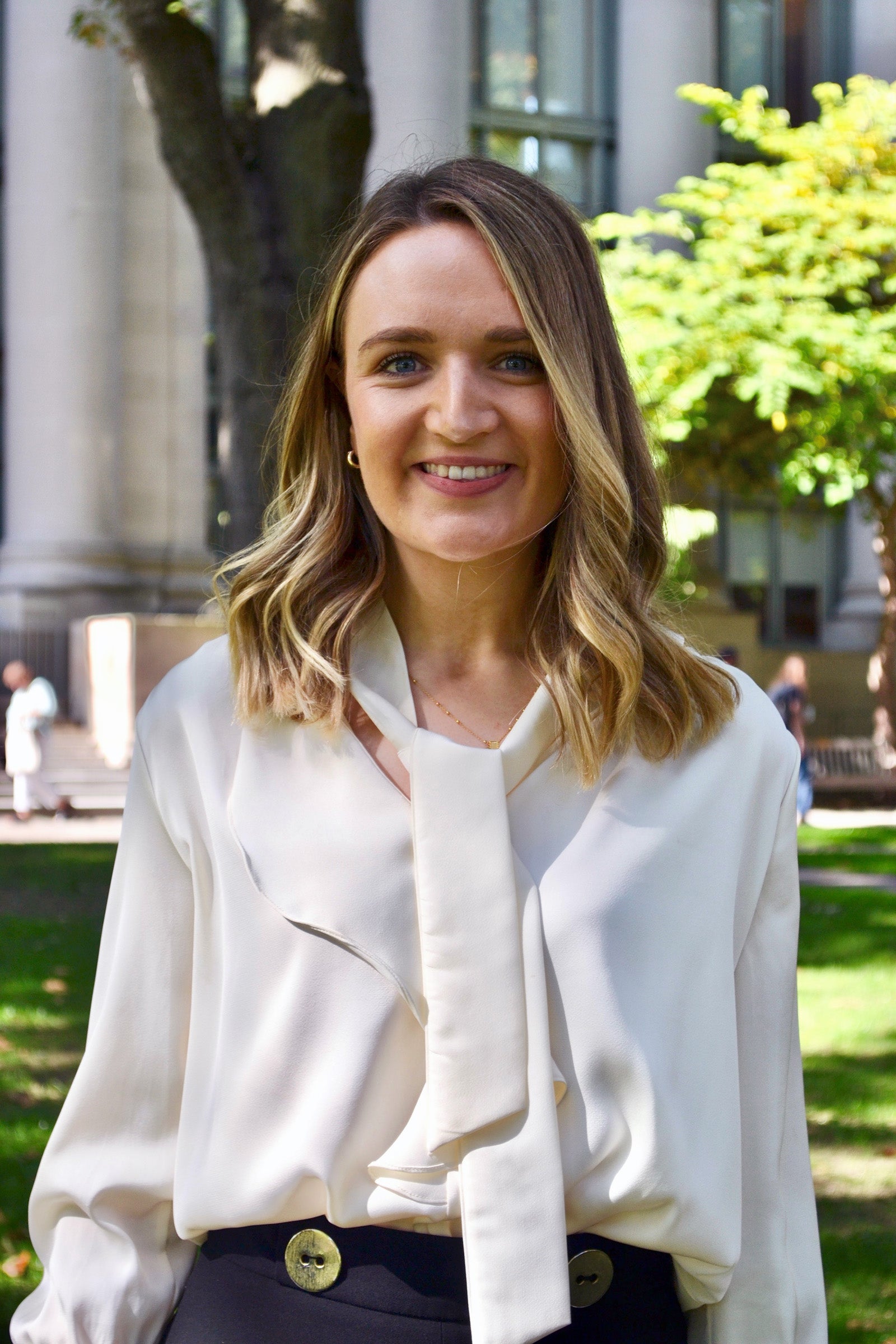 Aoife O'Malley LL.M. '23
While I've enjoyed the events and the organized things at HLS, it's the unorganized things — the late-night dinners, the after-lecture coffees with friends, the conversations I've had with people I've met here until 3 a.m. — those are what I'll miss the most.
---
Caroline Toman '23
My favorite memory from my time at Harvard Law School was getting to work for the legal department of the Boston Red Sox! A true dream come true.
---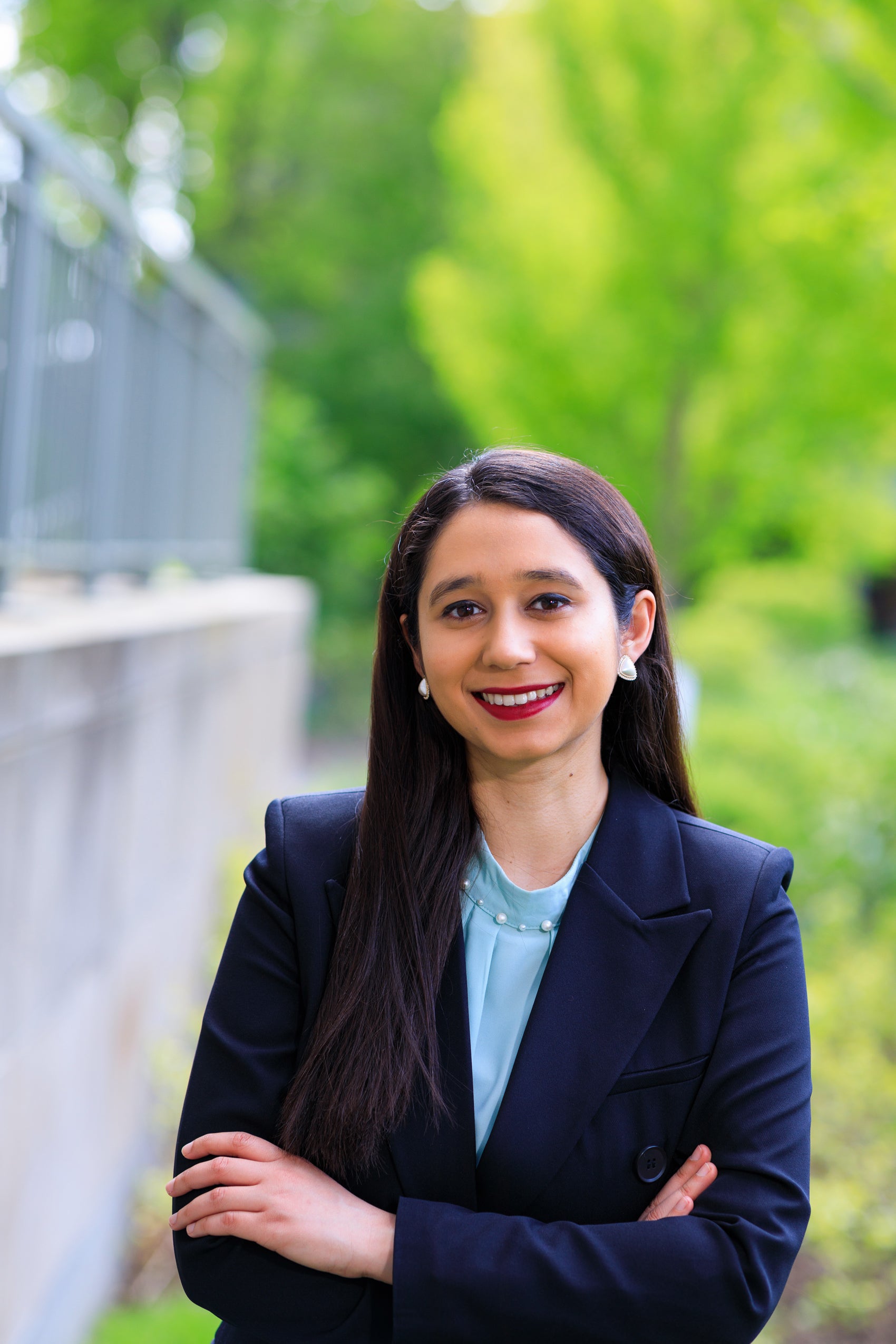 Sara Raza LL.M. '23
One of my favorite memories from my time at Harvard Law School is from the first week of March this year, when the Harvard Women's Law Association brought us all together to recreate a memory from 70 years ago to commemorate their 70th anniversary and celebrate International Women's Day. It was an absolute honor for me to be a part of the photograph that we recreated from a picture of the first class of women who graduated from Harvard Law School in 1953. As I saw the historic photograph and stood on the steps of Langdell just like those before me 70 years ago, I felt inspired to continue the amazing legacy and tradition that I, as a woman, am a part of today. This moment reminded me once again of how excited and enthused I am to make an impact in the real world, bring positive change using my Harvard education, and become a leading woman in law just like those before me, whose remarkably inspiring stories I am in awe of.
---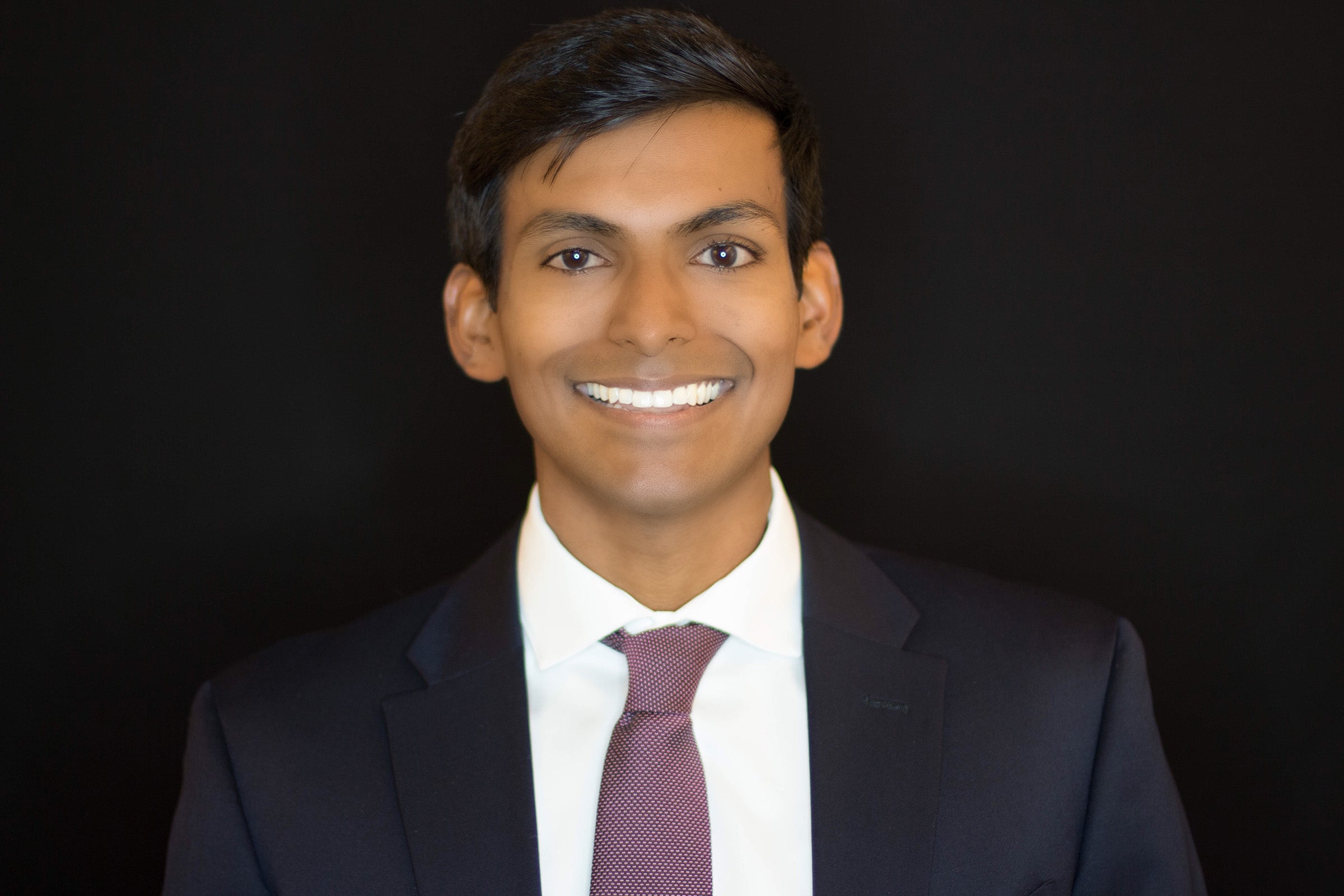 Sudheer Poluru '23
Meeting five new people every day! After 1L on Zoom, I challenged myself to meet new folks on campus every day. I grew closer to classmates, staff, admin, faculty, clinical supervisors, custodial staff, dining team, security guards, Board of Student Advisers (BSAs), and multiple generations of Section 5. Everyone has a story; you just have to listen. I will always remember the wonderful people who filled me with inspiration and joy.
---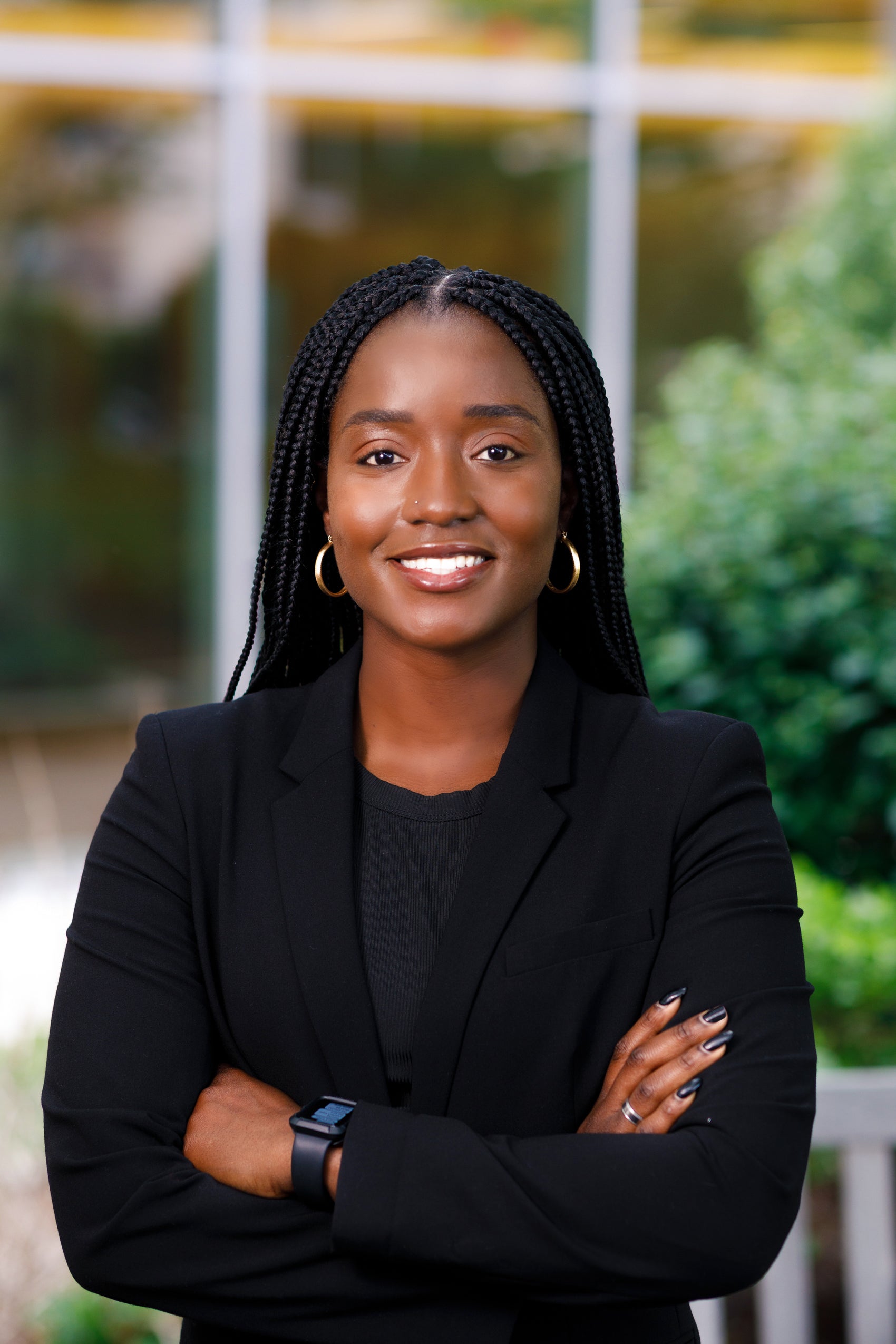 Joan Josiah '23
I have two memories to share!
1. During Spring break of 2023, my clinical team (International Human Rights Clinic) had the opportunity to travel to Paris to work with our partner organization. This also happened to be during the long period of strike in France. Our days ran very long (10 hour days averagely) filled with strategy meetings. It was a very fulfilling trip and made me even more excited about the work of international human rights. On one evening after one of such long days, I was walking back to our AirBnB and I remember looking around at the bags of trash that had been piled high on every curb because trash collectors were on strike too and thinking how there was nowhere else I would rather be at that moment. Soon after that, someone set the trash bags on fire.
2. In Spring 2022, when Justice Ketanji Brown Jackson was nominated to the Supreme Court, the New York Times decided to run a piece featuring black women from Harvard Law School. We got to have our photographs taken by a very TALENTED photographer, which was featured in the New York Times. It was definitely a surreal moment which reminded me of where I was and it was even more memorable that I got to share it with some of the amazing Black women that go here.
---
Anastasia Pyrinis '23
One of my favorite memories at Harvard Law School was taking Trial Advocacy Workshop during January term. Practitioners fly in from all over the country to train us on various trial techniques — ranging from how to properly introduce evidence through a witness to making an effective closing argument. The class culminated with small teams putting on two trials during the span of a few weeks. It's definitely a trial by fire kind of class but absolutely worth it.
---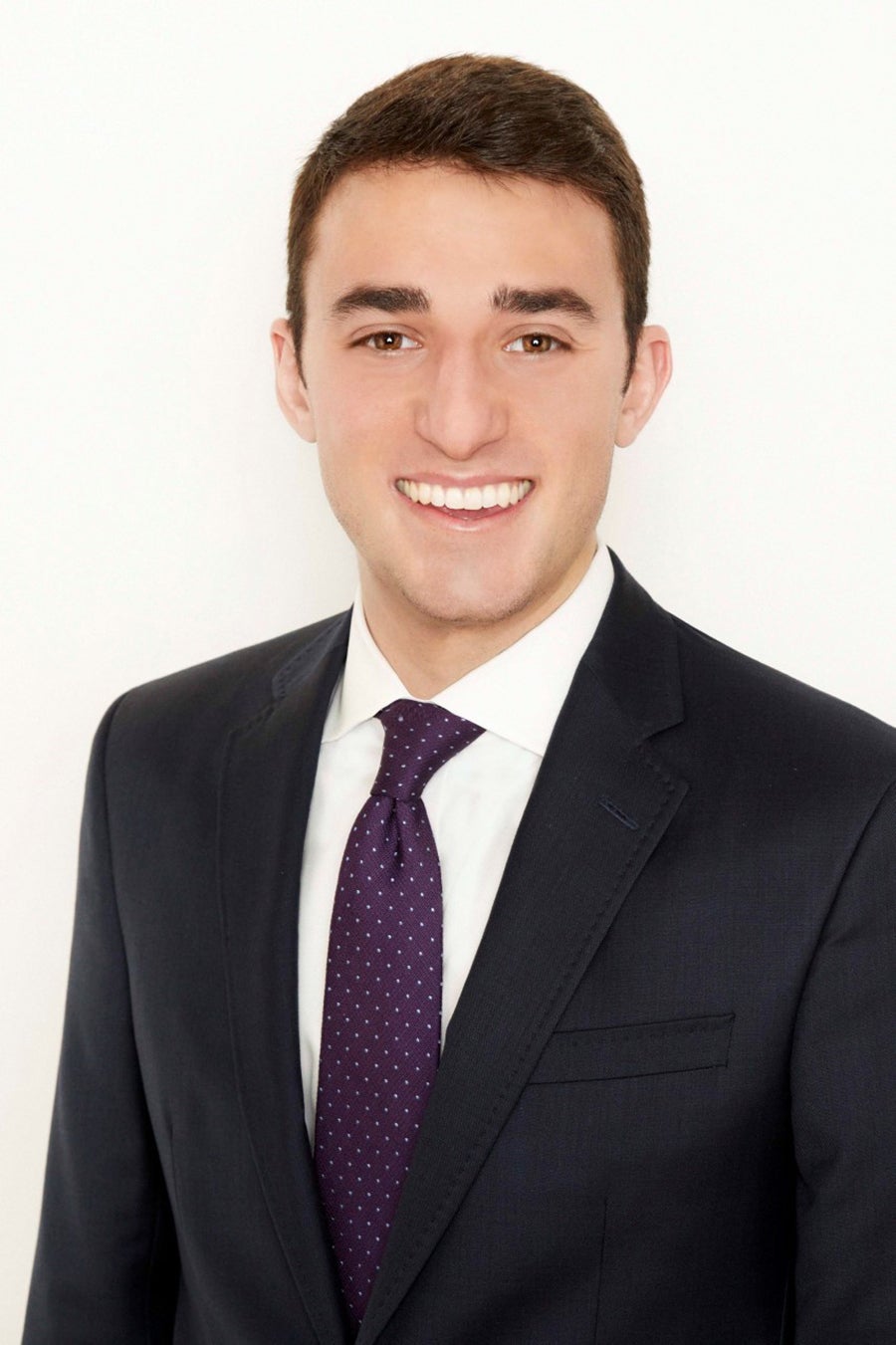 Ari Spitzer '23
During our remote year, several classmates and I created a mini campus in the mountains of New Hampshire. Living with a dozen 1Ls in the middle of the mountains was a really memorable experience — one that hopefully will never be replicated for multiple reasons — but one I will cherish forever. And then getting to Cambridge and growing that sense of community by a factor of 100 … both phases of my HLS career were so special in different ways. I am happy I got to experience them both.
---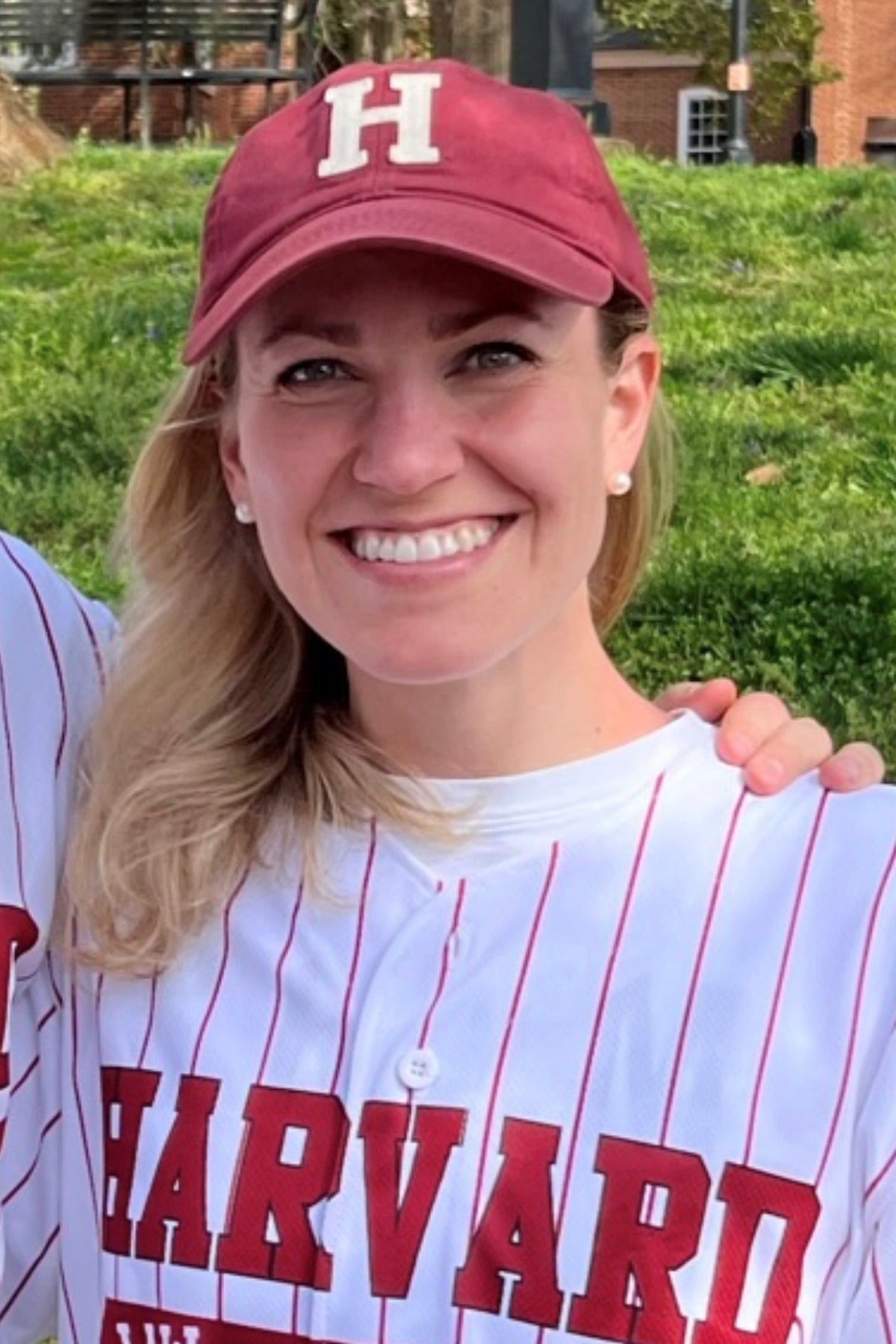 Catherine Katz '23
My favorite memory from my time at HLS is of being the captain of the Harvard Law Softball Team! From last minute recruiting at midnight to find people to play the night before a game, to rain delay hangouts at the UVA tournament, to watching teammates who had never played softball before hit their first home run, the softball team was the best way to get to know classmates-turned-friends in a setting unlike any other at HLS. Spending time with people outside the classroom or professionally oriented student orgs allows you to know your classmates in a unique and genuine way, as everyone is there just to have fun, enjoy a beautiful day outside, and win some games — only to then get crushed by Florida State's team and laugh about it. The softball team was hands down my favorite part of my time here, and I hope softball and grad intramurals only continue to grow, as they have been the greatest way to build community at HLS!
---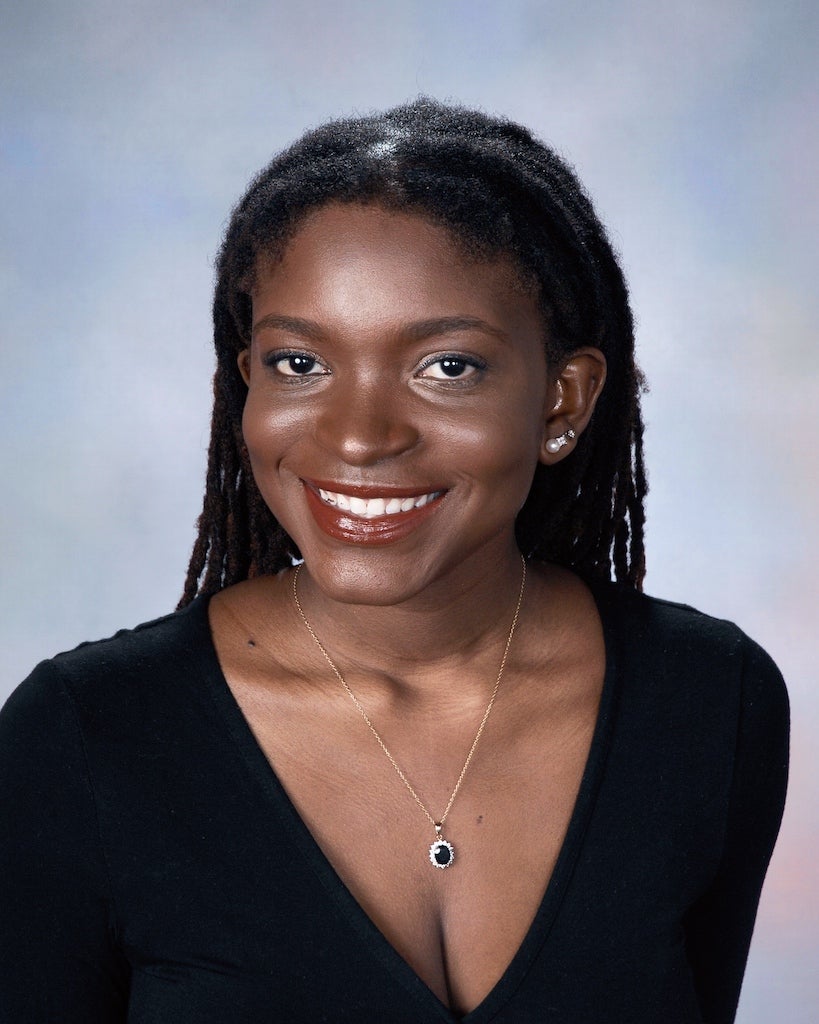 Fredrica George '23
One of my favorite memories was during my first year. I moved to Cambridge and found some friends here, and on the weekends we would go to one of our apartments and just talk from 9 p.m. until around 3 in the morning about anything and everything. One of those weekends, we thought about how, in 20 years, one of us might be a senator or the president. There could be books written about us. What if one of these times that we spent talking for six hours is in it? It made me appreciate the moment that I was in, and think about the future in a good way — and in 2020, I wasn't always thinking about the future positively.
---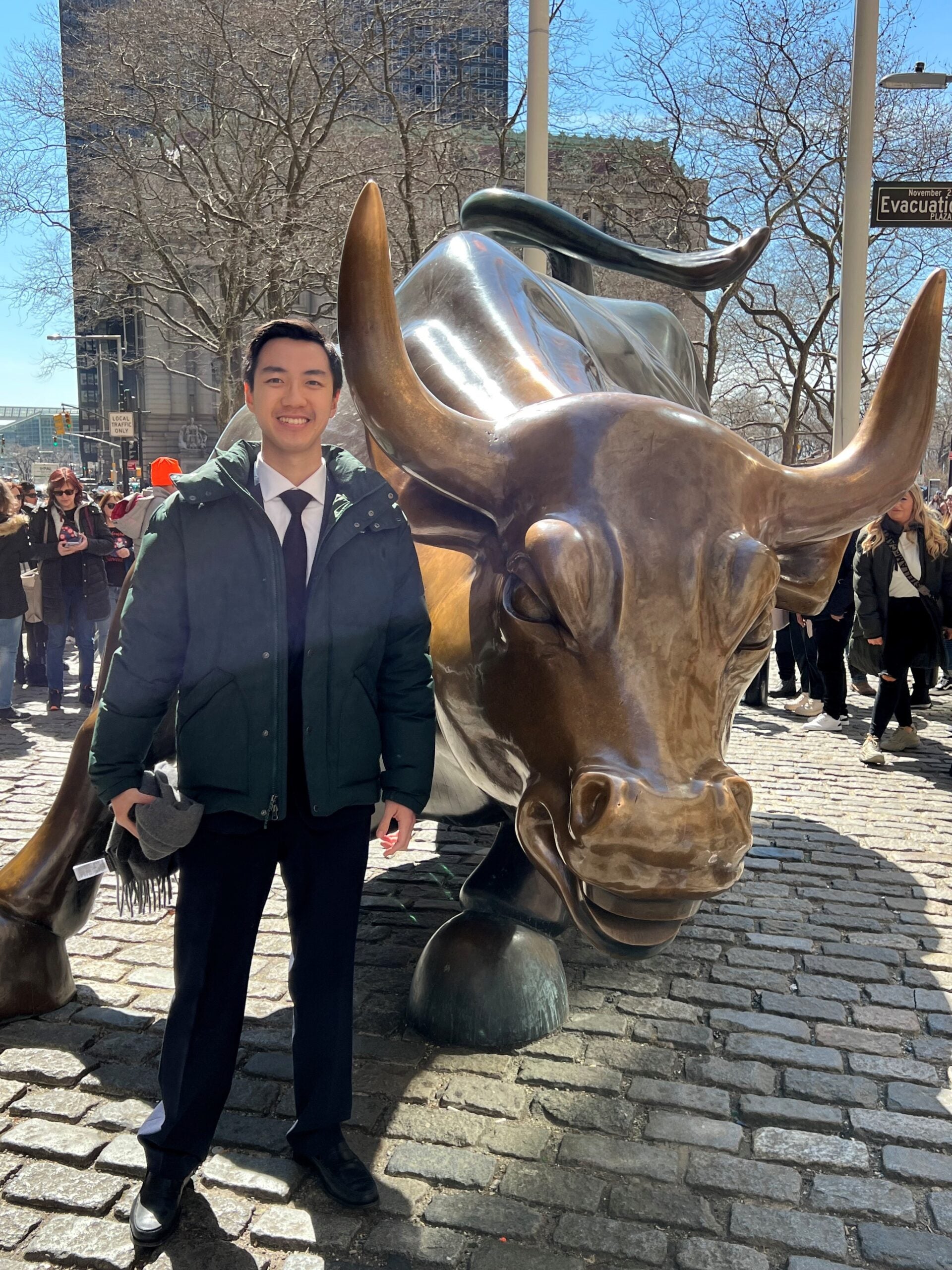 Luther Lie LL.M. '23
I can't believe that time passes by so quickly. It has been a year since I was accepted at Harvard. As I was sitting in a quiet Belinda Hall today (since most have gone for the summer), I am so thankful for the opportunity to study at HLS and the amazing experience I have had here. I have many fond memories—I will always remember walking through the yards or the freezing winter, the tunnel, as I rushed to classes, readings, the gym, and so many of the interesting student activities. The adrenaline, excitement, and hope kept me alive every day. I feel blessed, and I am grateful for the staff and community who have made my HLS journey nothing short of incredible! Time may pass, but memories live on. I will treasure them, as I look forward to my next exciting adventure!