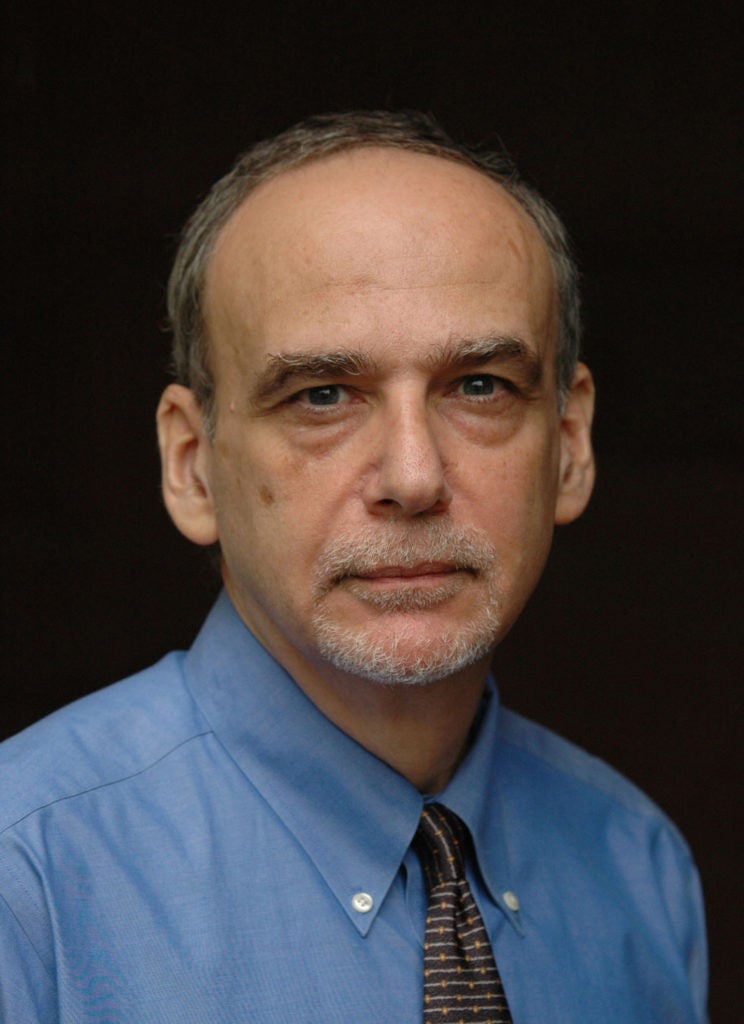 Next Tuesday, the Supreme Court of the United States will hear oral arguments in Garland v. Gonzalez, a case two Harvard Law School experts say could impact thousands of people currently in immigration detention across the country.
According to Gerald L. Neuman, J. Sinclair Armstrong Professor of International, Foreign, and Comparative Law, and Philip L. Torrey, director of Harvard Law's Crimmigration Clinic, the case on appeal from the Ninth Circuit presents a pair of issues for the Court's consideration: first, whether a noncitizen in immigration custody is entitled to a bond hearing after six months of detention; and second, whether lower courts can issue class-wide relief for all similarly situated detainees.
The respondent, Esteban Aleman Gonzalez, is a citizen of Mexico who was previously deported — or removed — from the United States. After he reentered the country without permission, he was placed in immigration detention and his removal order was reinstated. Gonzalez then applied for a special status called "withholding of removal," which does not negate a removal order, but does prevent a person from being deported to a country where they could face persecution. Gonzalez also filed a habeas corpus petition seeking to be released, saying he had been denied a bond hearing — which could enable him to be temporarily set free while his withholding decision is pending — within six months of detention, in violation of the law.
"What happens quite frequently is that some individuals can be held in detention for an extremely long period of time — sometimes months, sometimes years — while their [immigration-related] claims are adjudicated," says Torrey.
"Based on the language of the relevant immigration statute, the Ninth Circuit said detained noncitizens could ask for a review of their custody to determine whether custody is really required while their withholding case continues to pend," Torrey says, referring to the lower court's decision.
Significantly, Gonzalez sought a decision not just for himself, but for everyone in a situation like his — otherwise known as class-wide relief. The lower court granted this, too. "On any given day, there are about 25,000 people who are detained in immigration custody around the country," says Torrey, adding that while a smaller subset of that group would be directly affected by this decision, attorneys and advocates often rely on class suits to protect immigrants' rights.
In response to the Ninth Circuit's decision, the Justice Department under former President Trump appealed to the Supreme Court, which agreed to hear the case this term. The case has continued under current Attorney General Merrick Garland '77, which does not surprise Neuman. "The arguments from the government seem to be the same," he says. "The Justice Department traditionally has a strong tendency to try to protect the federal government from being sued, and to preserve the government's discretion to set policy."
For its part, Garland's Justice Department argues that the relevant statute, 8 U.S.C. § 1231, does not contain a six-month hearing requirement for detained noncitizens. "It simply provides that [the Department of Homeland Security] may detain a noncitizen beyond the removal period … It nowhere refers to six-month cutoffs, bond hearings, or immigration judges," writes the department in its brief.
Not so fast, says Gonzalez. "The text, structure, and regulatory interpretation of [the law] demonstrate that the statute should be read to require a custody hearing before a neutral decision-maker to authorize prolonged detention," the defendant argues in his reply brief.
To decide this first question, Torrey says the Supreme Court will scrutinize the statute itself. "The Court is going to take a close look at the statutory language and apply the traditional tools of statutory interpretation. They will examine the text and how the text around that particular provision has been interpreted previously," he says.
Torrey was not optimistic that the Court would agree with the Ninth Circuit's — and immigrant activists' — reasoning on this issue. "Reading the tea leaves, we can kind of surmise that the conservative justices on the Court are unlikely to side with the Ninth Circuit. Based on comments and other cases that they have written, it seems like they are not necessarily willing to determine that the statute allows for this kind of six-month review."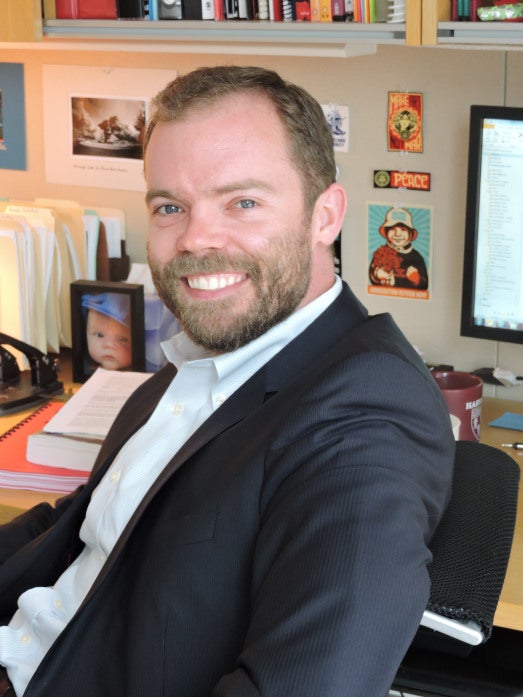 The Supreme Court will also decide whether the lower court had the authority to declare class-wide relief, says Neuman, who has co-authored a friend of the court brief submitted on behalf of Gonzalez.
"In other words," Neuman says, "if the immigration enforcement officials are taking action that violates the statute, can a court enter a binding order that the agency must stop taking those actions against any member of the class? Or must each specific noncitizen sue separately to get an order that makes the agency comply with the law, only for that one person."
The government, in its brief, insists that the statute was "designed to protect executive discretion and channel judicial review to individual challenges," rather than class-wide ones.
Yet Gonzalez and his allies argue that class-wide suits are necessary to address systemic injury, says Neuman. "Immigration officials often pursue policies that violate the immigration statutes, and it is too difficult for ordinary noncitizens to know what challenges to make against the injustices they suffer. Class-wide injunctions give the benefit of the Court's finding of illegality to a large category of people who are similarly situated."
The Court's decision could also impact class-action lawsuits in other areas affecting human rights, adds Neuman. "More broadly, this case may have implications outside immigration when courts are hostile to class actions to vindicate people's rights, and have a statute that they can interpret as preventing that."
Whatever the Court decides on each of the two issues, Torrey and Neuman agree that the decision could impact not only Gonzalez himself, but thousands of other noncitizens in detention today and in the future. "This decision is going to have a massive impact," says Torrey, adding that it is often only through "a class mechanism that many can contest their custody, for a variety of reasons."
If the Court precludes custody review after six months of prolonged detention, or disallows class-wide relief, says Torrey, "then we are going end up with a lot of folks who are detained for much, much longer in immigration detention, which technically is supposed to be civil confinement."
"In reality, it's really very close to criminal incarceration," he says.