A number of Harvard Law students from the Class of 2020 received special awards during the Virtual Commencement ceremony on May 28. They were recognized for outstanding leadership, citizenship, compassion and dedication to their studies and the profession.
The David Westfall Memorial Award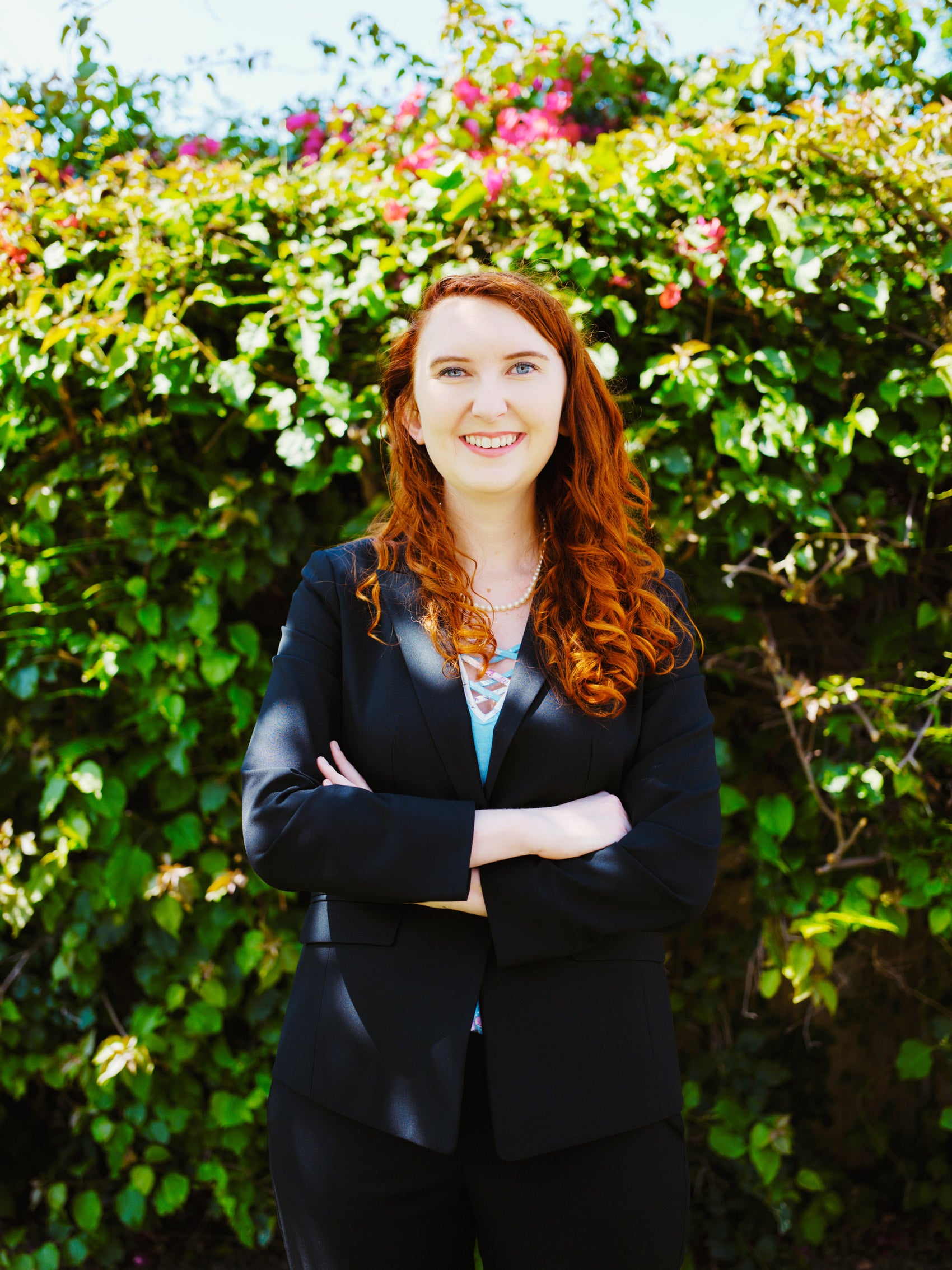 The 2020 Westfall Memorial Award Award was presented to Sarah "Sadie" Elizabeth Hillier for her community leadership.
Named in honor of the late Professor David Westfall '50, who taught at HLS for more than 50 years and served as an inaugural faculty leader for a first-year section, the award is presented annually to recognize student contributions to creating community within a first-year section and the wider class.
According to her nominees, Hillier went above and beyond to support her classmates, set a positive tone, and foster a welcome and friendly environment not just in her 1L section but throughout the Harvard Law School community. She spearheaded a number of community-building initiatives for her 1L section, including creating a compliments list for each member of the section, compiled by fellow students, and sent them to each section member as they prepared for 1L exams. As one nominator said: "This positive boost in this time of high stress, made a difference."
Her community building efforts also extended beyond HLS. After HLS moved to distance learning protocols, Hillier created an apparel sale initiative, which in less than a month raised more than $40,000 to help feed the hungry.
---
Frank Righeimer Jr. Prize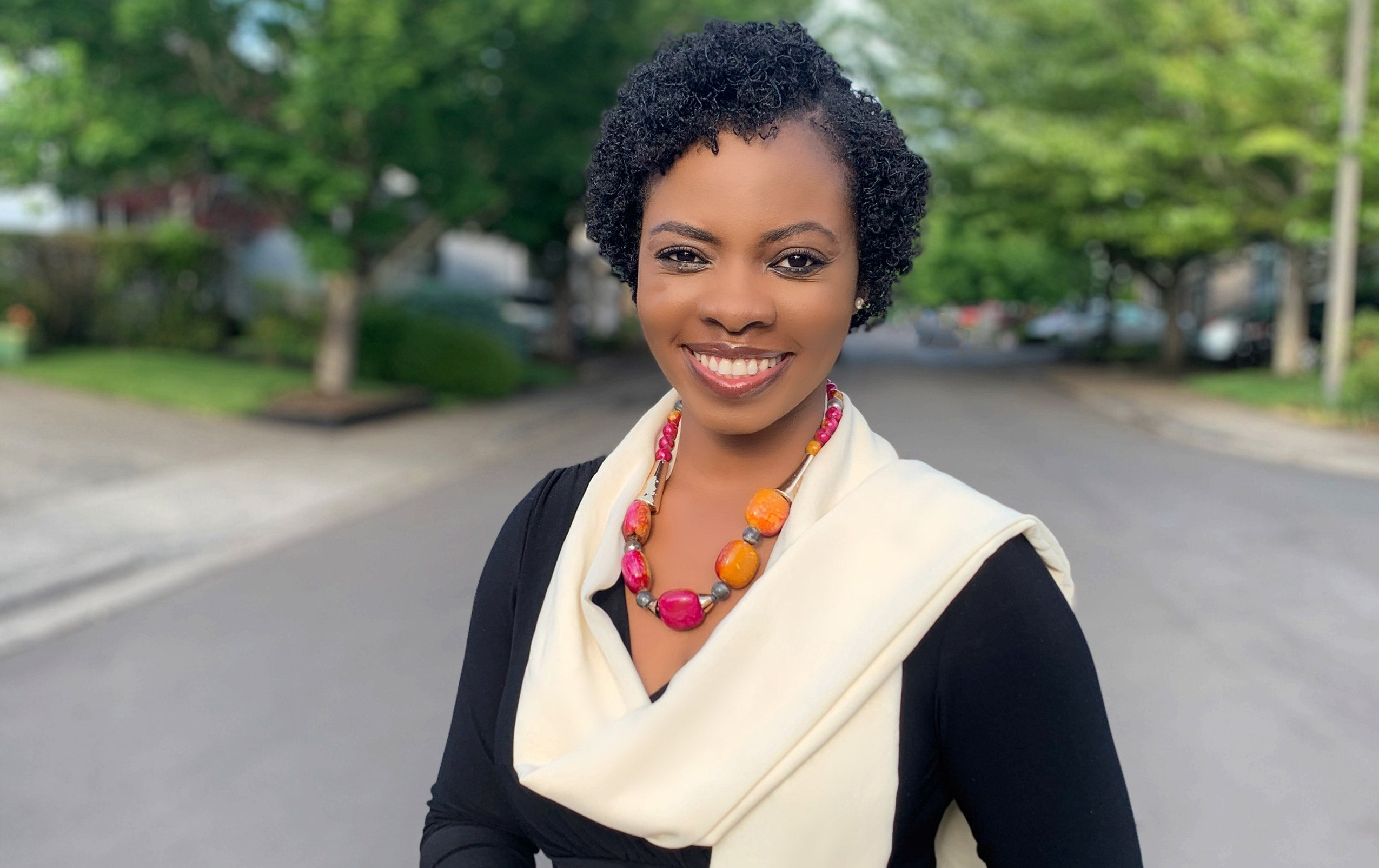 This year's Frank Righeimer Jr. Prize was presented to Princess Daisy Martekie Abla Akita. Established in memory of Frank S. Righeimer Jr. '32, the prize is awarded annually to a graduating student in recognition of exceptional citizenship within the HLS community demonstrated through involvement in student organizations, community service groups or through individual efforts.
Throughout her time at Harvard Law School, Akita was dedicated to making HLS a better place for all students. She served as co-president of HLS Student Government, as a tutor at Dunster House and a member of the Harvard Legal Aid Bureau.
Her nominators recognized Akita's tireless work to improve the Harvard Law School community across a number of different initiatives from academic issues to matters of mental health and wellness, in particular her focus on building community and making Harvard Law School a welcoming and inclusive place for her classmates.
---
Andrew L. Kaufman Pro Bono Service Award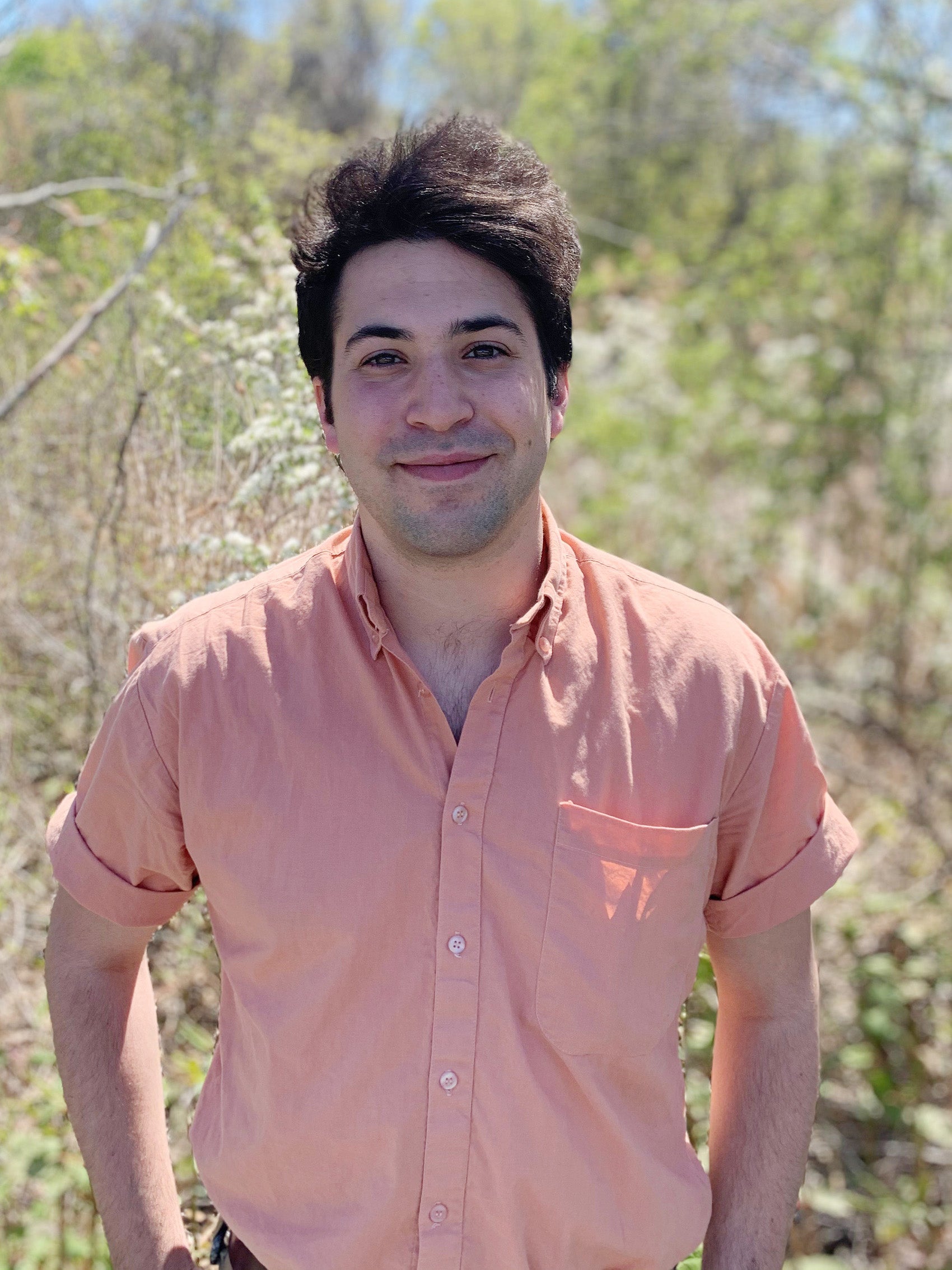 This year's Andrew L. Kaufman Pro Bono Service Award was presented to Jeremy Ravinsky. He was recognized for his work and leadership at the Harvard Legal Aid Bureau and his commitment to providing more than 2,000 hours of pro bono services with the Tenant Advocacy Project and Project No One Leaves. Ravinsky was dedicated to community lawyering throughout his time at Harvard Law School, focusing much of his energies on housing advocacy.
At HLAB, Ravinsky was assigned to its family practice where he worked on a variety of cases, including divorces, complex equity-based cases, and custody matters. He also contributed to and built connections with fellow students, supervisors, and organizers in HLAB's other practice areas, including housing law, employment law, and government benefits law.
He joined the Tenant Advocacy Project as a 1L where he represented tenants at risk of losing their public or subsidized housing. At TAP, he also served as a member of its Intake Review Committee, as a training director, and eventually became co-president as a 3L.
As a board member for Project No One Leaves, Ravinsky helped to defend local-area communities facing gentrification, eviction, and foreclosure. He has also regularly attended meetings at the project's partnering organization City Life/Vida Urbana to offer direct legal advice regarding housing issues.
The Andrew L. Kaufman Pro Bono Service Award is granted each year in honor of Professor Andrew Kaufman '54, who has been instrumental in creating and supporting the Pro Bono Service Program at HLS. J.D. students in the graduating class who demonstrate an exemplary commitment to pro bono work receive the award and an honorarium. HLS requires all students to perform 50 hours of pro bono services but most go far beyond. This year, 16 students exceeded 2,000 hours of service and 97 students volunteered more than 1,000 hours.
In total, the Harvard Law School Class of 2020 contributed 364,637 hours of pro bono legal work.
---
The David Grossman Exemplary Clinical Student Award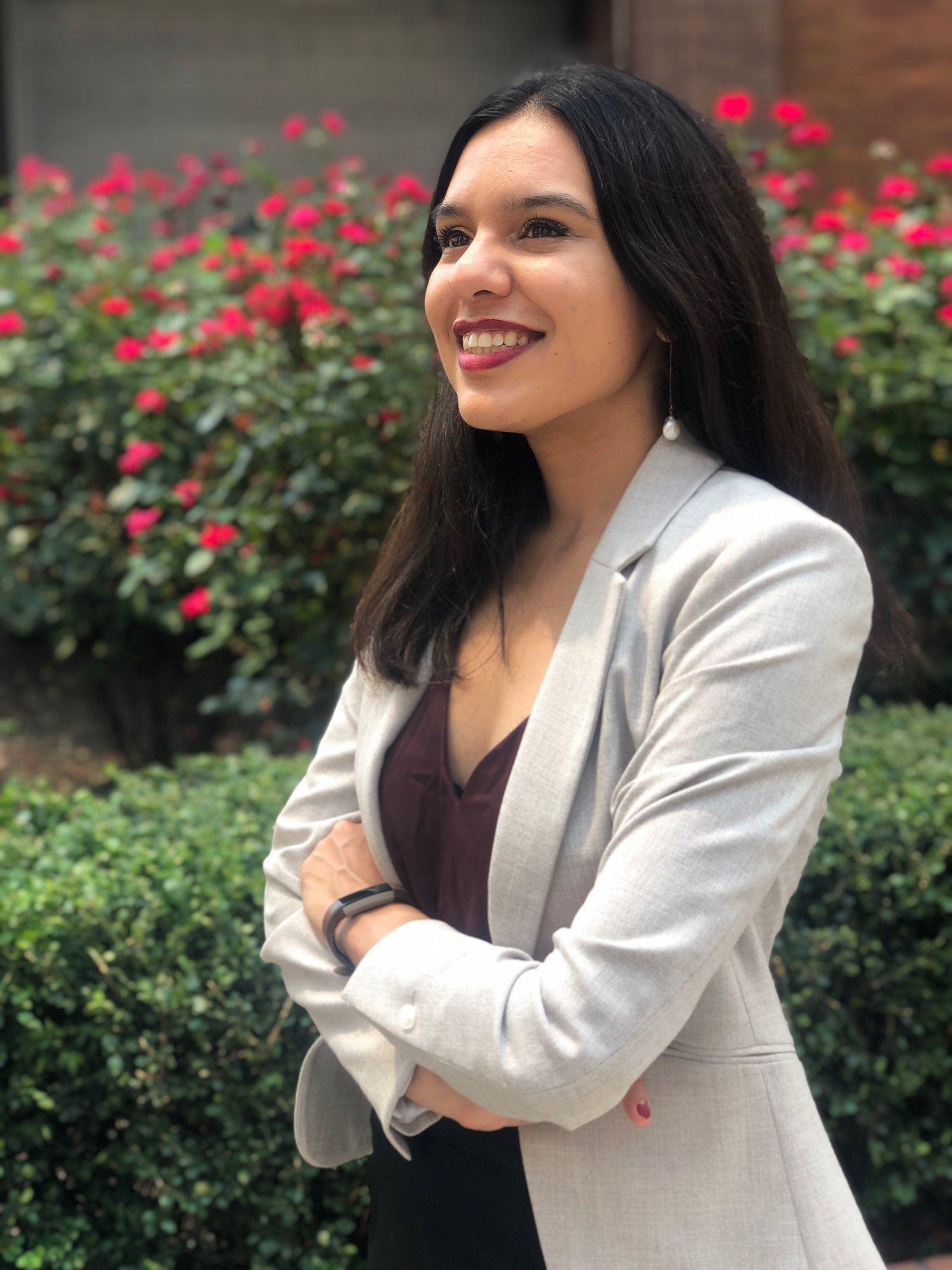 This year's David Grossman Exemplary Clinical Student Award was presented to Sejal Singh. She was recognized for her work on the Project on Predatory Student Lending with the Predatory Lending and Consumer Protection Clinic at the WilmerHale Legal Services Center, as well as her exemplary contributions to public-interest endeavors at Harvard Law School.
Singh's belief that education is a fundamental right and her passion for making sure that every student has the opportunity to learn is what inspired her, she says, to attend law school and join the Project on Predatory Student Lending. At the project, Singh represented student loan borrowers who have experienced predatory lending in connection with for-profit schools. In remote collaboration with Office of the Attorney General of Maryland, she helped to write an application to the federal government to discharge the debt of thousands of affected students.
In the face of the COVID-19 pandemic, Singh has led the People's Parity Project in organizing law students to support public-interest lawyers who are serving those most directly affected by the pandemic. This has involved matching students to lawyers, working with the Harvard Labor & Worklife Program to release a 50-state survey of unemployment programs and building state-wide hotlines.
While at HLS, Singh participated in the Health Law and Policy Clinic and the HLS Immigration Project. She was also co-editor-in-chief of the Harvard Civil Rights-Civil Liberties Law Review and a research assistant for the Clean Slate Project. She spent her 1L summer with Legal Aid at Work and her 2L summer at the New York Civil Liberties Union.
The David Grossman Exemplary Clinical Student Award recognizes a graduating student who embodies the pro bono spirit of the late Clinical Professor David Grossman. Professor Grossman exemplified putting theory into practice through clinical work. The student honoree has demonstrated excellence in representing individual clients and/or undertaking group advocacy or policy reform projects. In keeping with the clinical teaching model, the student has been self-reflective and shown thoughtfulness and compassion in their practice and has contributed to the clinical community at HLS in a meaningful way.
---
The William J. Stuntz Memorial Award for Justice, Human Dignity and Compassion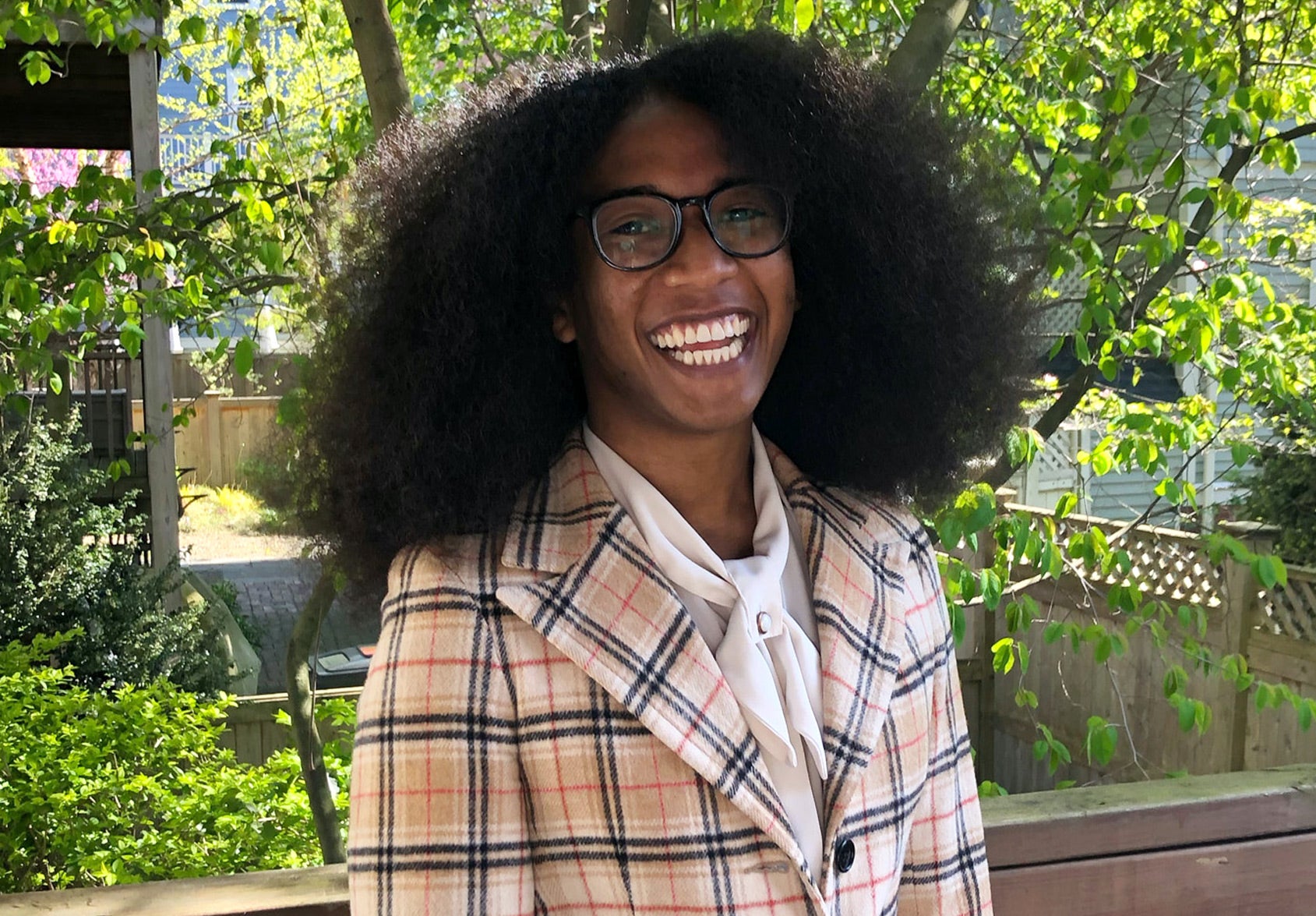 This year's Stuntz Award was presented to D Dangaran. The award recognizes a graduating student who has demonstrated an exemplary commitment to the principles of justice, human dignity and compassion while at Harvard Law School.
D was a leader at Harvard Law School from the time they started as a 1L. They were an important voice at HLS on issues for people of color, LGBTQ, Title IX and creating spaces to have intense dialogue about challenging issues. D was an important voice during a time of challenging political and cultural issues. They worked with different groups to present discussions on challenges in the LGBTQ community to work in the legal profession and clerkships.
D participated in HLS Parody as a dancer and writer and had leadership roles with LAMBDA and Queer Trans People of Color ("QTPOC"). As a member of the Harvard Law Review, they brought their community building to that group, as they had in their engagement in other student activities.
The Stuntz award, established in 2011, is given in honor of the late William Stuntz, a renowned scholar of criminal justice at Harvard Law School, an evangelical Christian and a teacher much beloved by students and colleagues.
---
The Dean's Awards for Community Leadership
The Dean's Award for Community Leadership recognizes a number of graduating students who have contributed time and energy to making the HLS community a better place through involvement in student organizations, community service groups, and individual efforts. The Class of 2020 recognized the following students:
Nayara Ferreira Araujo Alves
Brazilian Studies Association, Lambda, Student Government
Andrew Zachary Buchanan
Christian Fellowship, Civil Rights-Civil Liberties Law Review, Mock Trial Association, Parody, Scales of Justice
Douglas Charles Cossitt Colby
Couples and Families Association, Federalist Society, Journal of Law and Public Policy, Students for Life
Daniel Gerardo O'Farrill Cortes
Harvard University Mexican Association of Students (HUMAS), Rowing Club, Student Government
Alyxandra M. Darensbourg
Black law Students Association, Criminal Justice Institute, Defenders, Harvard Law Review, Journal of Law and Gender
Dallin S. Earl
Latter-day Saints, Recording Artists Project
Daniel Mark Egel-Weiss
Campaign for Political Equality, Graduate Council, Journal on Legislation, Student Government
Hanan Hassan El Kathiri
Africa Policy Journal, African Law Association, Class Marshal, Women's Law Association
Rebecca Leigh Ellison
Board of Student Advisors, Food Law and Policy Clinic, Law and Policy Review
Pantea Faed
Education Law Clinic, Immigration Project, International Refugee Assistance Project, Middle Eastern Law Students Association, Peer Advisor
Melanie Alyssa Fontes
Black Law Students Association, Law and Policy Review, Parody
Michael Guggenheim
Democrats, Jewish Law Students Association, Lambda, Law and Policy Review, Mock Trial Association
Asma Samir Jaber
Advocates for Human Rights, Civil Rights-Civil Liberties Law Review, Immigration Project, Justice for Palestine, Middle Eastern Law Students Association, Muslim Law Students Association
Katherine C. Jaski
Class Marshal, Family Law and Domestic Violence Clinic, Women's Law Association
Nathan Garrett Jester
Armed Forces Association, Black Law Students Association, Harvard Legal Aid Bureau
Steven W. Kerns, Jr.
Armed Forces Association, Environmental Law Review, Environmental Law Society, West Coast Club
Jennifer S. Kim
Asian Pacific American Law Students Association, Board of Student Advisers, Class Marshal, Immigration Project, West Coast Club
Sarah E. Libowsky
Crimmigration Clinic, Immigration and Refugee Clinic, Immigration Project, Women's Law Association
Eric Jungbin Lim
Asian Pacific American Law Students Association, Association of Law and Business, IM Soccer, Korean Association, West Coast Club
Laura Elaine Older
Journal of Law and Gender, Lambda, Parody, Peer Advisor, Women's Law Association
Radhe P. Patel
American Constitution Society, Harvard Law Review, South Asian Law Students Association
Heather Lynn Pickerell
Asian Pacific American Law Students Association, Civil Rights-Civil Liberties Law Review, Defenders, Lambda, Parody
LiaFaith Reed
Defenders, Descendants, First Class Law Students Association, Harvard Legal Aid Bureau, Peer Advisor
Andhika Putra Sudarman
Asian Pacific American Law Students Association, Class Marshal, Entrepreneurship Project, First Class Law Students Association
Jacob J. Thackston
Catholic Law Students Association, Federalist Society, IM Soccer, Journal of Law and Public Policy, Students for Life
Harish S. Vemuri
Animal Law Society, Effective Altruism, IM Sports, South Asian Law Students Association Jeremy J. Wertz Disability Law Students Association, First Class Law Students Association, Peer Advisor
Nicole A. Williamson
Black Law Students Association, Journal of Law and Gender, Women's Law Association
Ivy Zixin Yan
Asian Pacific American Law Students Association, Graduate Student Union, Harvard Legal Aid Bureau, Labor and Employment Action Project, Tenant Advocacy Project
Amy A. Zhang
Association of Law and Business, Blockchain and FinTech Initiative