Stephen Petraeus J.D./M.B.A. '21 chose MIT for his undergraduate studies because he wanted to explore a different world from the military life in which he had grown up. But as a sophomore, Petraeus felt a longing for that world and joined ROTC. He would go on to spend eight years in the U.S. Army, deploying two times to Afghanistan including with the storied 173rd Airborne Brigade Combat Team.
"I felt I should do my part because all of my relatives had served in the military, and felt I had been given a lot by the U.S. and felt I should contribute or serve," says Petraeus, whose father is retired four-star Army Gen. David H. Petraeus, former director of the Central Intelligence Agency and now a senior fellow at Harvard Kennedy School's Belfer Center for Science and International Affairs.
Today, as a student in a joint program at HLS and HBS, Petraeus plans to continue in public service in some way. "I'm excited about the enthusiasm among my classmates to serve in some way" including the many who want to serve as government lawyers, he says. "It reminds me of the military, with people excited about serving something greater than themselves or being part of a mission they want to contribute to."
Upon graduating from MIT, Petraeus chose to add an extra three years to his four-year military commitment in order to get the assignment he wanted: the 173rd Airborne team. After graduating from airborne school in Fort Benning, Georgia, and also completing the difficult Ranger School, in May 2010 Petraeus finally joined the 173rd, which had been deployed to Afghanistan. It was to be the first of his two deployments.
At that time, the war was ramping up, with a substantial increase in American soldiers and more missions into new areas of the country. As a platoon leader, Petraeus led his soldiers into villages and the countryside to find where the Taliban was operating, offer support to the locals, and assist other military units under attack. At the end of 2010, his battalion returned to its base in Vicenza, Italy, and then accepted into the prestigious 75th Ranger Regiment, where he was trained in special operations. He returned to Afghanistan with that regiment, assisting the Afghan military in building its own special ops forces. But it was a different experience.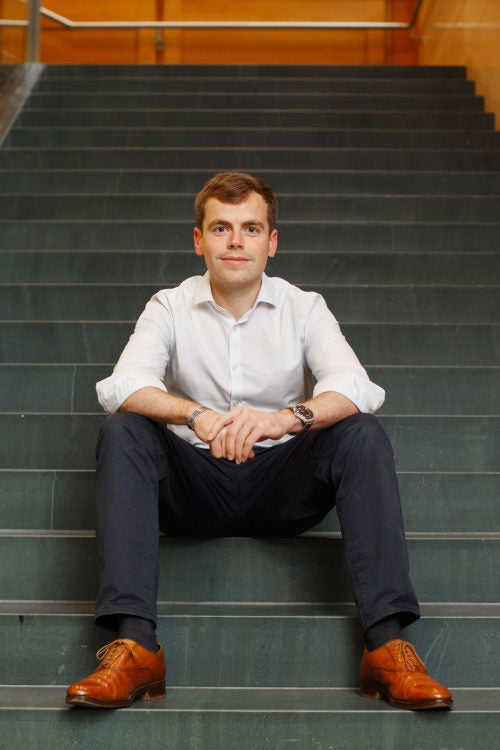 By 2012, the U.S. was scaling back operations in the country. "It was a little tough because it felt like our work wasn't really done," says Petraeus. "Instead of a sense that we were going to finish the job and deny the enemy their safe havens, it felt like that moment was over, and the focus was on reducing our footprint there."
Petraeus returned to the U.S. with the Ranger Regiment and completed free fall school, the high-altitude parachute specialty which requires jump from 12,500 feet "It was awesome!" he says.
Petraeus' final Army assignment was the position he'd yearned for since joining the military. For eighteen months, he was company commander with the 5th Battalion, 20th Infantry Regiment in Fort Lewis, Washington, in charge of 140 soldiers. "It was really neat to take command of my own company and try to run it in a way that makes sense based on my experience in the Army and what I'd seen already," he said.
"I couldn't help but be inspired as a company commander," he adds. "We had at least a dozen soldiers who were immigrants. Some weren't citizens yet but were hoping to be; some came from immigrant families. It was inspiring to see how they were doing their part to serve America, how they were just as American as anyone else even though they didn't come from a family whose roots went back here 100 years. That someone who believes in the United States and wanted to be part of it could be, that's the thing that really inspires me. I want to make sure our country doesn't lose sight of that, that we keep a focus on what's so unique and special about the United States."
After that assignment, Petraeus, who speaks Mandarin, considered taking a teaching position at West Point but realized he was ready to leave the Army, in part because he was facing desk jobs rather than in-field positions. But there was another reason. When he signed up in 2006, and also during his first deployment, in 2010, "it felt like there was a real purpose behind what you were doing. By 2016 and 2017, the Army was a different place," he says. "Although the wars were still going on, there wasn't the same focus on them as before. It didn't feel like the same unity of purpose, which had been so exciting."
Petraeus decided to attend Harvard Business School, matriculating in fall 2017, but soon realized that, as much as he found his classmates remarkable, it didn't offer as many opportunities for public service as he'd hoped. He decided to get a joint degree at HLS, and now, two months into his 1L year, he has found what he sought.
Today, when, among other things, the nation has been at war for 17 years, "it's a pretty tough time, especially to be in law school with passions very high," Petraeus says. "But I think to what is unique about this country as opposed to anyplace else I've been. This is a country built around an idea and a shared set of thoughts about what America could be, as opposed to a country built around a culture or race or religion. I think that's what's so unique about the United States of America and makes me so excited to continue to serve it."
It was during ROTC, which at that time joined students from MIT, Harvard, Tufts and other area schools, that Petraeus met his fiancée, Roxanne Bras, Harvard '09, who served in the Army until 2016; they are getting married in April at the Harvard Memorial Church, at which the ROTC commissioning ceremony is held each year.
Petraeus and Bras are resident tutors at Cabot House at Harvard College, and Petraeus has joined the Harvard National Security Journal and the Harvard Business Law Review. He hopes to work this summer in a U.S. Attorney's office, and when he graduates, plans to work in public service "doing something meaningful to me, and where I can contribute in the best way I can to our country."