Priscilla Holmes '55: 1924-2010
Priscilla Holmes '55: 1924-2010, the first woman elected to the harvard law review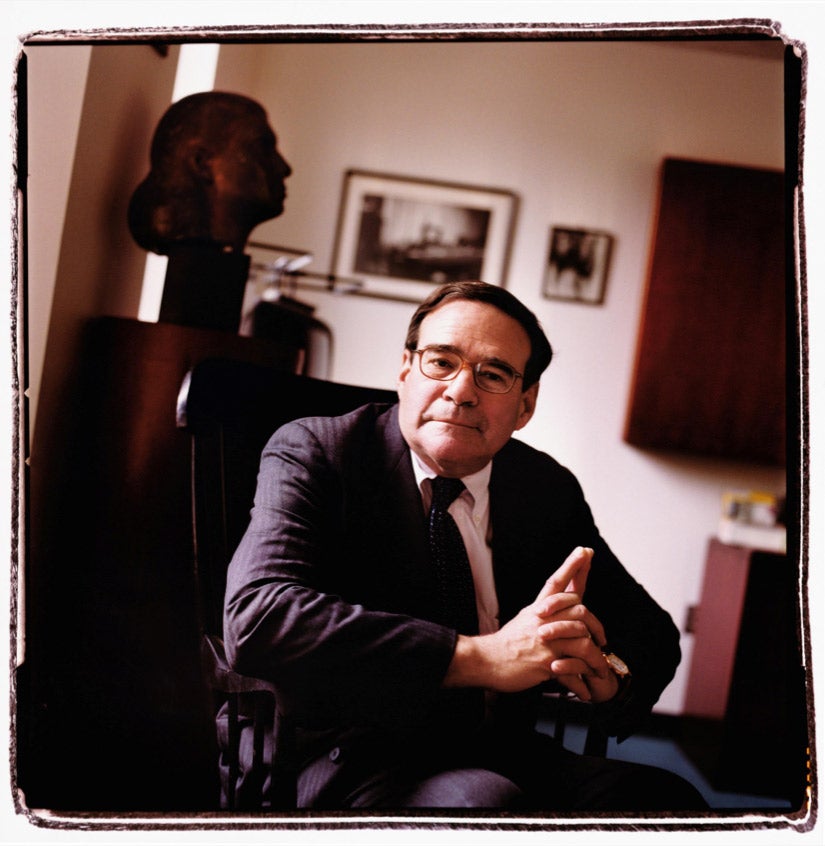 When Priscilla Holmes '55 attended Harvard Law School, as a member of the third class to admit women, there was only one "Ladies Room" on campus, in the basement of Austin Hall. Women were a source of humor for some professors, who would ask them leading questions designed to make them respond with off-color answers, recalled classmate Carla Herwitz '55. Some female students suspected that professors did not read their exam booklets before issuing a grade.
But Holmes rose above these and other obstacles with ease, recalled her husband and classmate Robert E. Herzstein '55, to become the first woman elected to the Harvard Law Review. Holmes died in December at age 86.
According to Herzstein, other students and professors were stunned that a woman could rank so highly, and some were skeptical that Holmes' election to the Law Review was not "more than simply a quirk." But Dean Erwin Griswold '28 S.J.D. '29, "perhaps mindful of the skeptics," wrote Holmes a letter congratulating her on her achievements. And upon her election as editor, Time magazine named her student of the week.
"I think that Harvard wasn't ready for us at the time," Herwitz said. "But it just didn't seem to bother Priscilla. She had the maturity to handle it."
But the obstacles Holmes encountered as she attempted to enter law firm practice took more than maturity and a law review editorship to overcome.
"Many firms at the time preferred to confine women attorneys to estate planning and domestic relations practice areas," said Herzstein. Partners at one firm, he recalled, did suggest that they would hire Holmes—because she could help solidify their relationship with a wealthy client by striking up a romance with him.
"These incidents were hard to swallow," said Herzstein. "She had few peers to do battle with her. But Priscilla reacted with grace and patience."
Holmes became an administrative and constitutional lawyer in Washington, D.C., practicing at Covington & Burling and then Arnold & Porter, where she focused much of her work on the commonwealth of Puerto Rico. She retired from practice in 1968 and focused on pro bono work and community issues.