The Harvard Law School community cheered on the Crimson at Bright-Landry Hockey Center on Jan. 13 as the Harvard Men's Hockey team took on Clarkson University.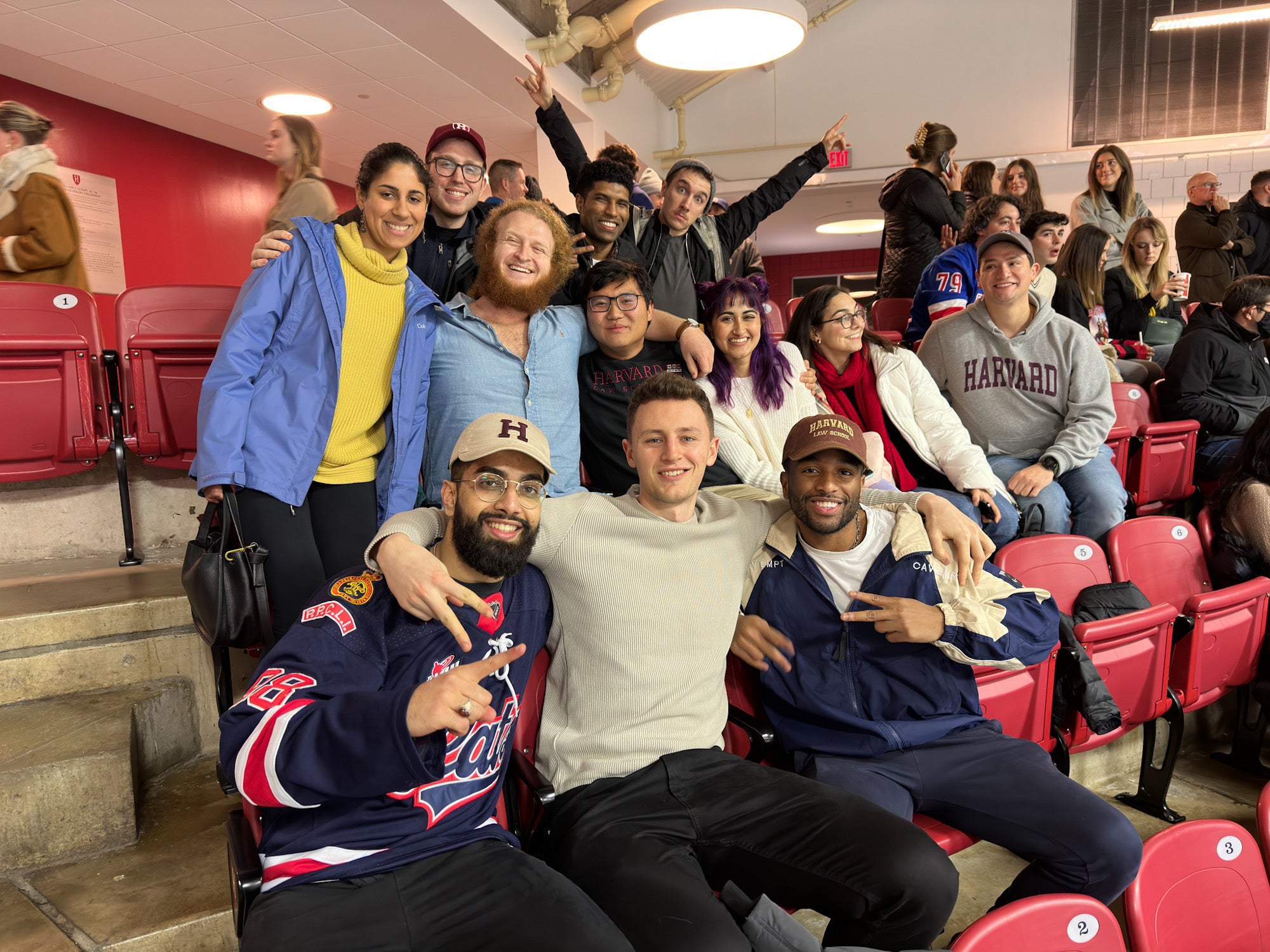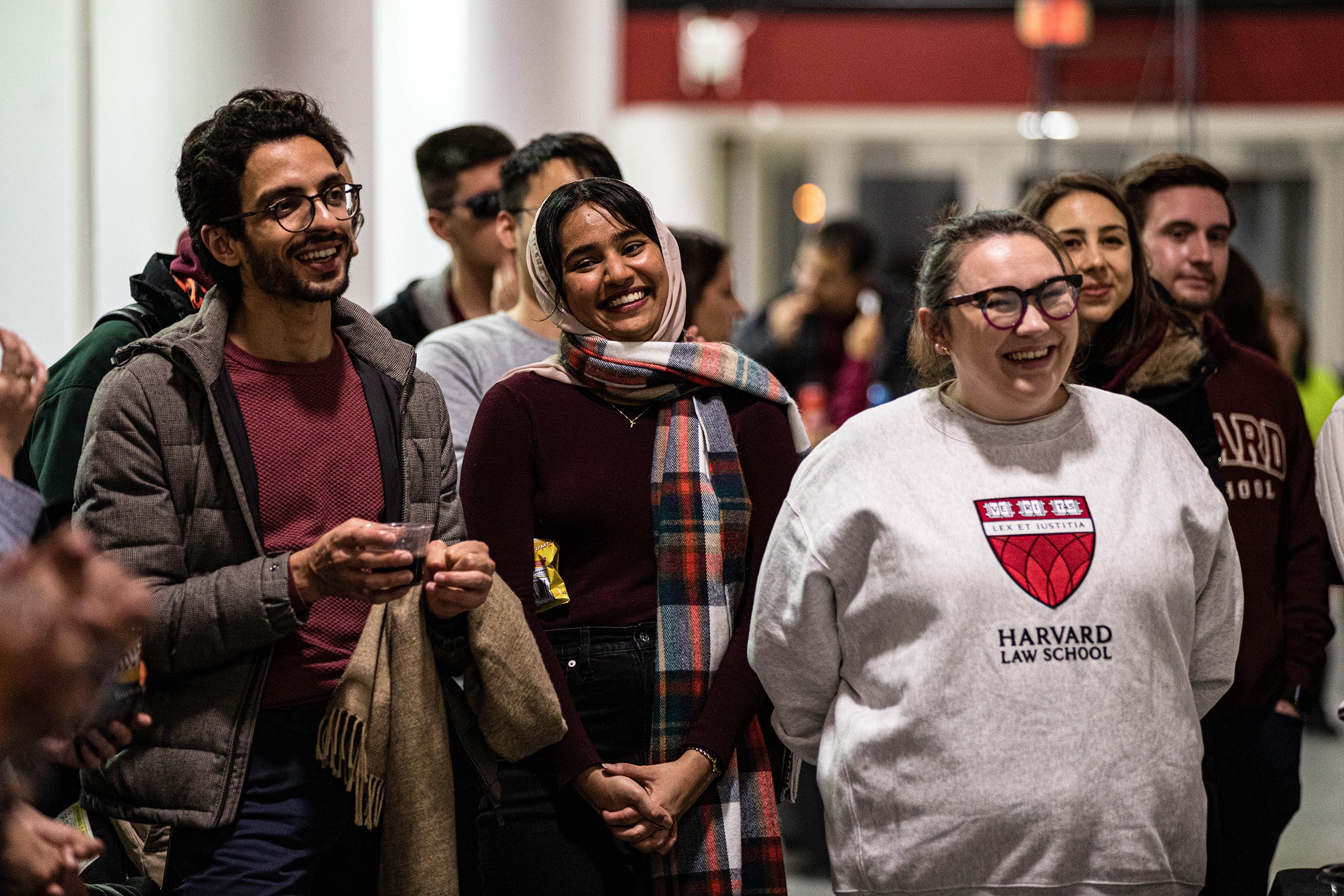 The raucous game, which wrapped up in a 4-1 win for Harvard, featured a number of Harvard Law focused events, including a sled competition, corner shootouts, and an a cappella performance.
Harvard Law School's very own co-ed a cappella ensemble, the Scales of Justice, kicked off the evening's competition, performing the national anthem on center ice.
Harvard Law School Professor Bill Alford '77 and Lakshmi Clark, the school's senior director of student affairs, dropped the ceremonial first puck before the two teams faced off.
Alford, the Jerome A. and Joan L. Cohen Professor of East Asian Legal Studies, has served as faculty fellow of the Harvard Men's Hockey Program for more than two decades. A longtime board member of Special Olympics International, Alford has also helped arrange floor hockey matches with a local Special Olympics team.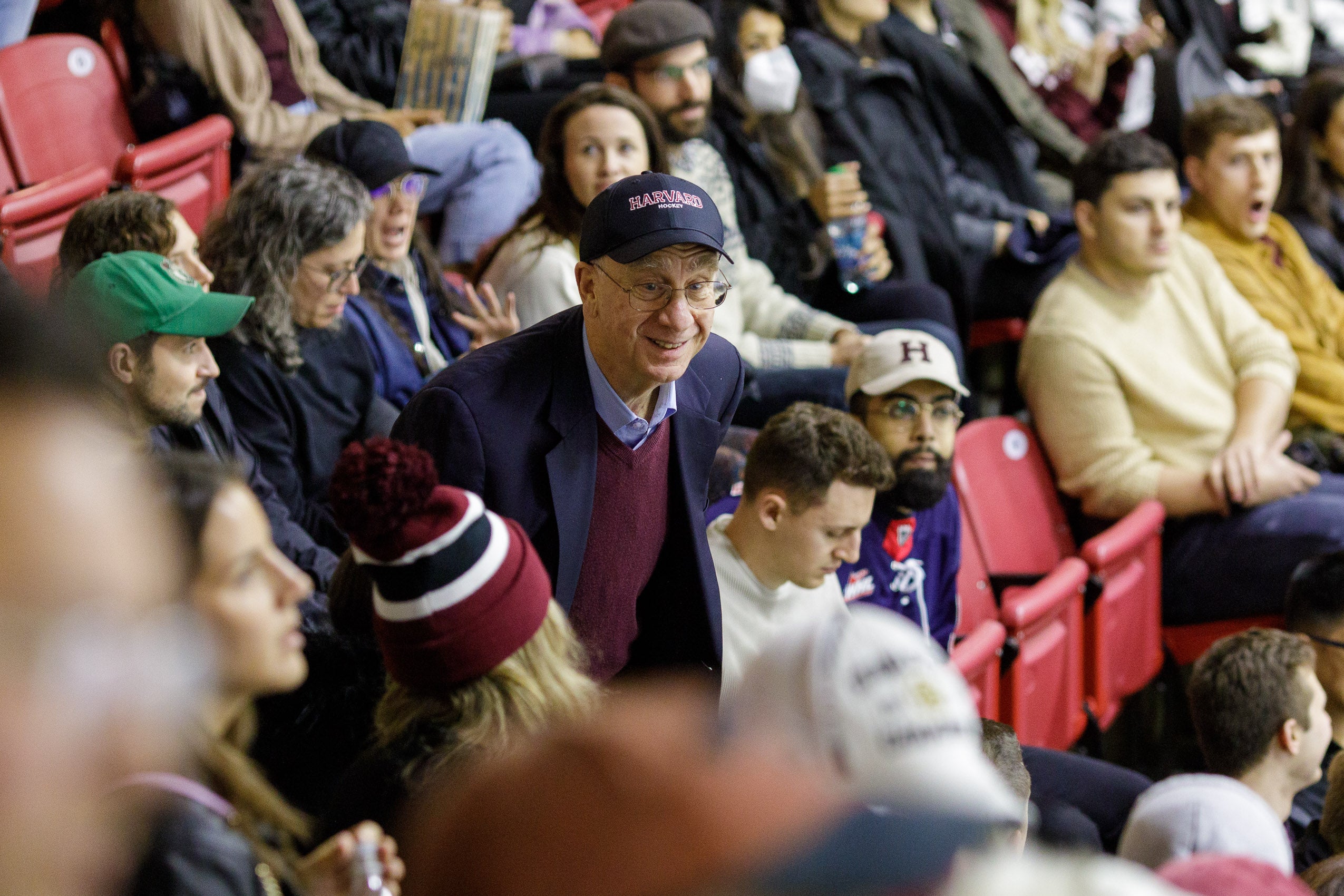 During intermission, several Harvard Law students competed in targeted shootouts.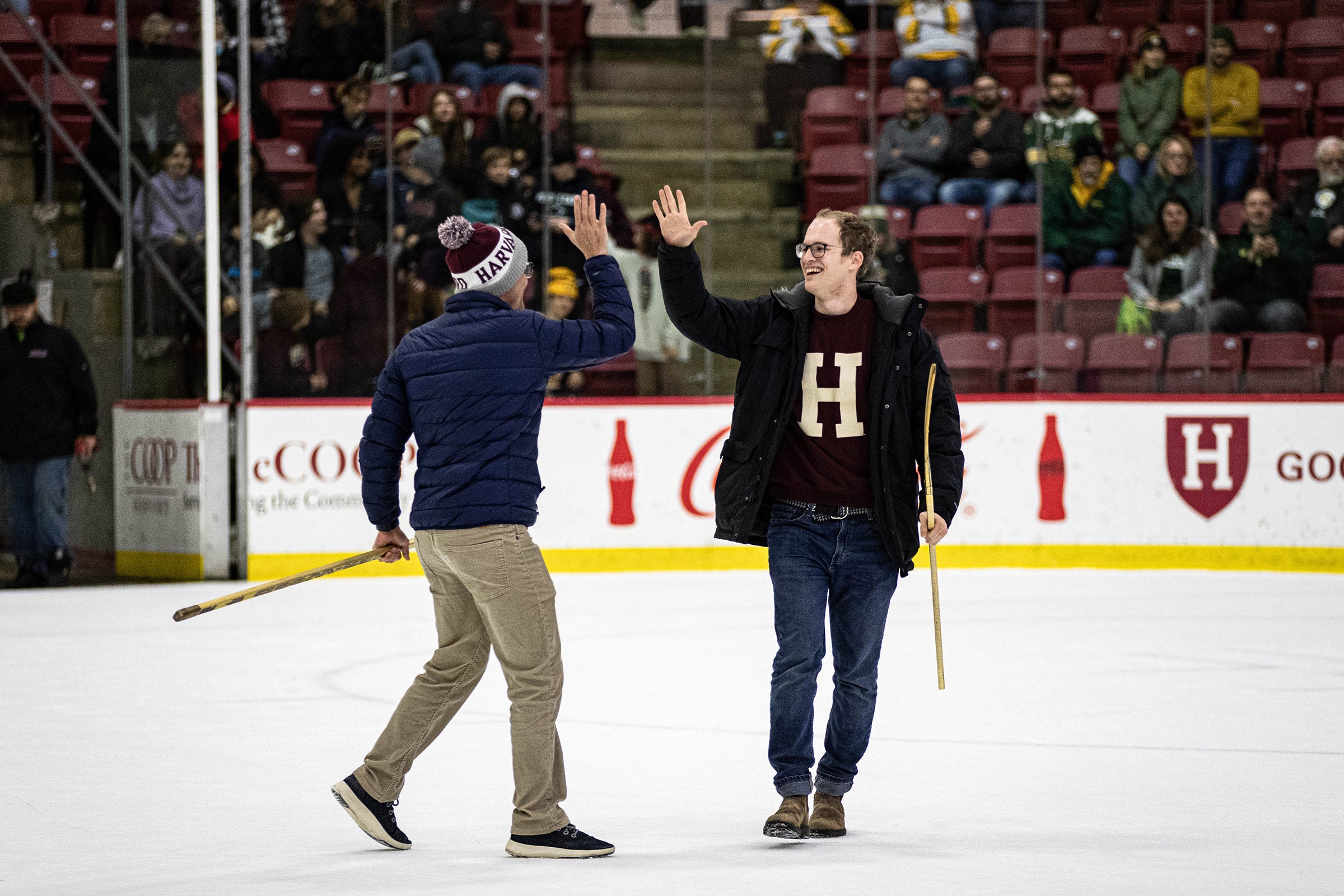 Other Harvard Law students jumped on sleds pulled by fellow classmates for the sled challenge.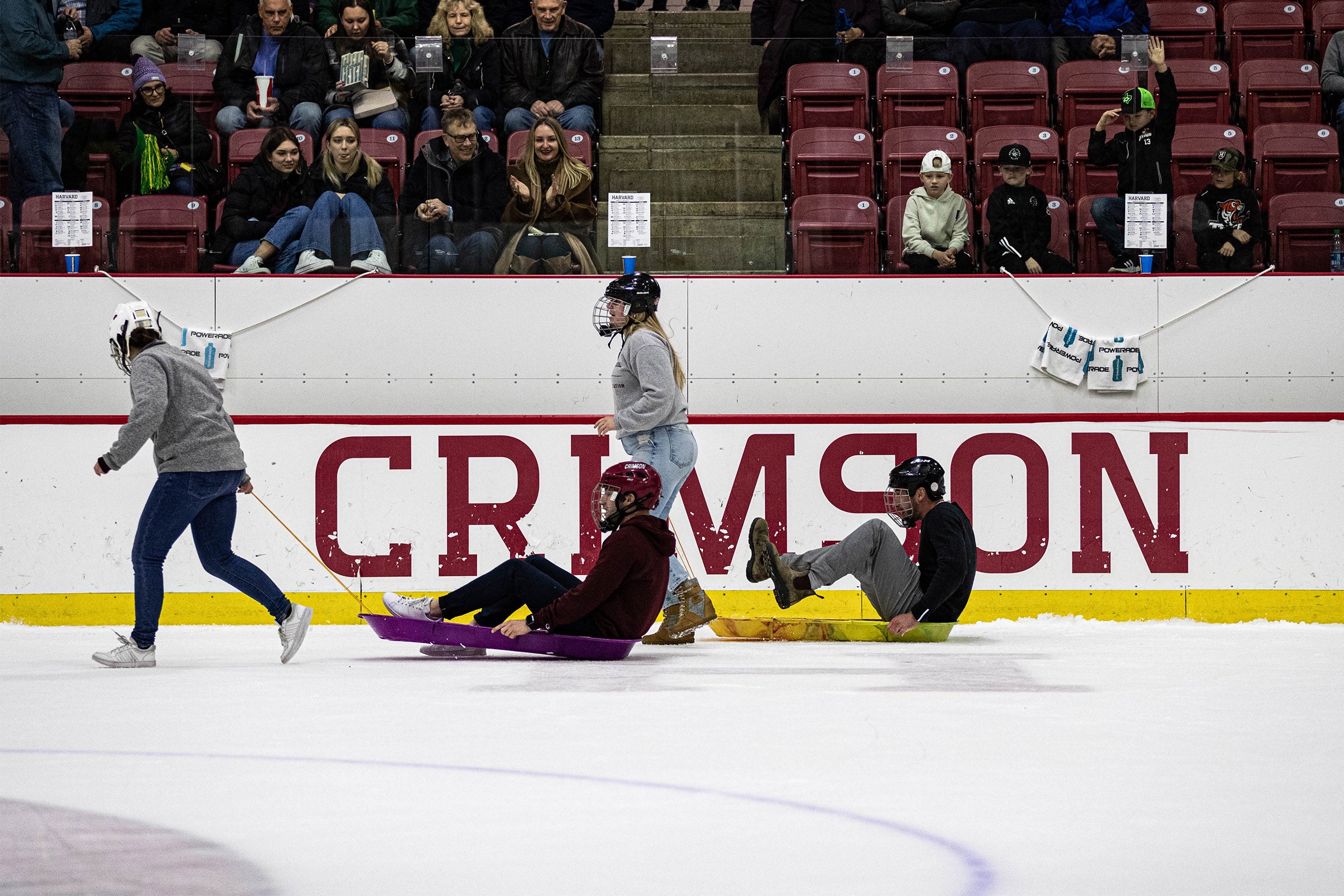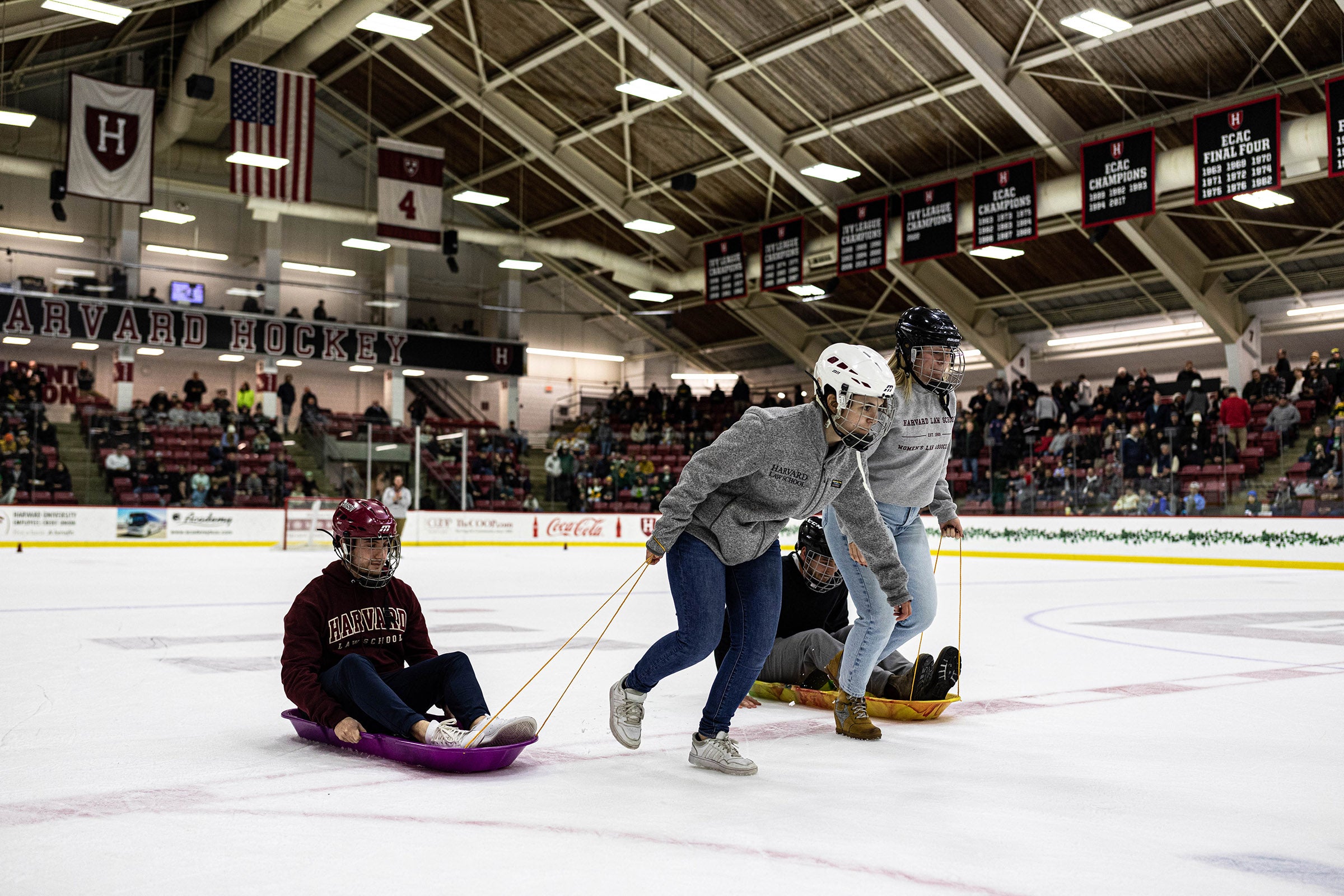 Coming into the game, Harvard was tied for second in the nation with three overtime wins. They most recently came off a series of away games where they won against Princeton, 4-3 in overtime, and lost to Quinnipiac, 4-1.
Prior to the game, Harvard Law's Human Resources and Dean of Students Office co-hosted a meet and greet with Harvard Hockey staff and Harvard athletic administrators. During the First Period Timeout, Harvard Law School Dean of Students Stephen Ball '10 welcomed the law school cohort via a recorded address on the arena's jumbotron.
---
Want to stay up to date with Harvard Law Today? Sign up for our weekly newsletter.