Rangina Kargar has stared down adversity in a way that few others have. When she was running to become a member of Afghanistan's parliament for the Faryab region in 2010, she received ominous warnings from those who disapproved of her candidacy and her advocacy for women's rights. At times, the threats escalated to life-threatening levels, as when a roadside bomb exploded near her car in the Dawlatabad district.
Kargar survived — and, undeterred, went on to be elected as the youngest member of Afghanistan's National Assembly. There, she says she wanted to represent a new generation by promoting democracy and human rights.
Her biggest obstacle yet came on August 15, 2021. At the time, Kargar and her family — she has a husband and four children — were temporarily out of the country, and had plans to return home several days later. But after the Taliban captured Kabul, the capital of Afghanistan, and toppled the government, Kargar knew her career and life of advocacy made her a prime target for violence.
"The situation was very bad," she says. "We could not go back."
Kargar and her family are now in Turkey. But while they are safe from immediate harm, her children cannot attend school, and she and her husband cannot work. Further, the country does not provide a way for them to stay permanently.
"We don't have any rights in Turkey, and it is very high stress," she says, adding that she longs to settle in a place where she and her family are accepted and can rebuild their lives.
Today, thanks to an effort spearheaded by Shaza Loutfi '22, in conjunction with the nonprofit Mina's List, and a team of thirteen lawyers and law students from around the world — including two others from Harvard Law School — Kargar and dozens of women like her may finally be on their way to a new home in Canada.
'All hands on deck'
The project began in December 2021, when Loutfi received a call from Kelly Shawn Joseph, a consultant and refugee and resettlement coordinator for Mina's List, a nonprofit that works to advance women's political leadership and participation across the world. Joseph, with whom Loutfi had previously worked, wondered if Loutfi was interested in taking on an urgent new project.
She told Loutfi that more than 30 Afghan female political leaders and their families had fled to Turkey after the Taliban's takeover. But because Turkey only provides full refugee protection to European refugees, Tanya Henderson, the founder of Mina's List, knew they would not be able to stay there safely. So, Henderson worked with the U.S. State Department to refer their cases to Canada, which agreed to resettle the families. There was just one catch: the paperwork would need to be completed and filed within just two weeks after New Year's Day, 2022.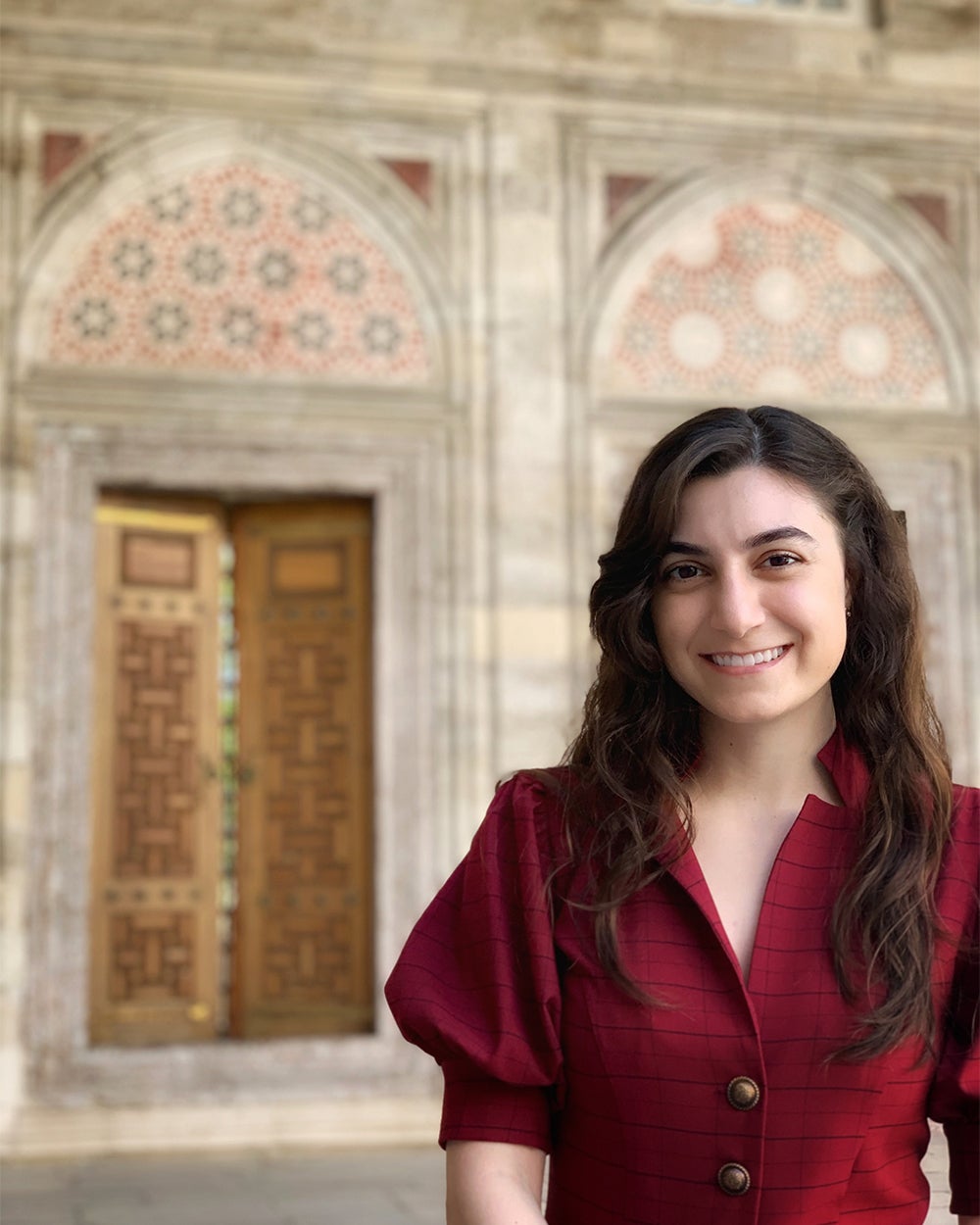 "The project had two layers, essentially," says Loutfi. "It was an immigration project first, but it was also emergency response."
She says the effort's timing, while extraordinarily tight, was also serendipitous, because it fell neatly between the fall and winter semesters at Harvard Law. She quickly agreed to manage the enormous effort, and immediately got to work tapping her networks to assemble and train a team of legal volunteers.
Their mission, she says, was to fly to Istanbul, Turkey, to interview the women and their families, help them gather documents, and prepare and file their asylum applications. Among those who signed on to help were Harvard Law students Eric Xu '23 and Annie Whitney '24, who say they were drawn to the chance to apply in the field what they had learned in the classroom.
"Annie and I were both part of the Harvard Immigration Project last year," says Xu. "I saw Shaza's call for volunteers, and I wanted to do something practical and impactful with my J-Term if I could."
Xu adds that his family immigrated to Canada when he was very young; he was excited to help other families settle there. "It felt right to be helping people go to Canada, which I know to be a wonderful place for immigrants."
Whitney, who is currently on leave from Harvard as she pursues a master's in refugee and forced migration studies at Oxford, says she has always been interested in immigration law and has previous experience with asylum work. "I was delighted to get to work on this," she says. "I have worked on asylum cases in the U.S., but never Canada, and it was nice to see a system that was a lot more generous than the U.S.'s."
Once Loutfi received approval and funding from Mina's List, Xu and Whitney booked their flights to Istanbul mere days before their departure. After they arrived, they and their fellow lawyers and law students barely had time to drop their bags off in their hotel rooms before logging on for last-minute additional training. And then, the next morning, they were off.
"We each got assigned one family to start," says Xu. "We would go in and meet with the families for a preliminary interview, look over the forms with them, see what additional info we needed from them, and ask any questions we had."
Xu says that many people helped with the interviews, including interpreters, volunteers who translated documents, and the families themselves. "This was a very highly educated and empowered group of women and their children," he says. "Oftentimes, we would go for a family visit, and they would have a teenage son or daughter who spoke fluent English! They were critical in helping us with documents and collecting information. It was definitely an 'all hands on deck' situation."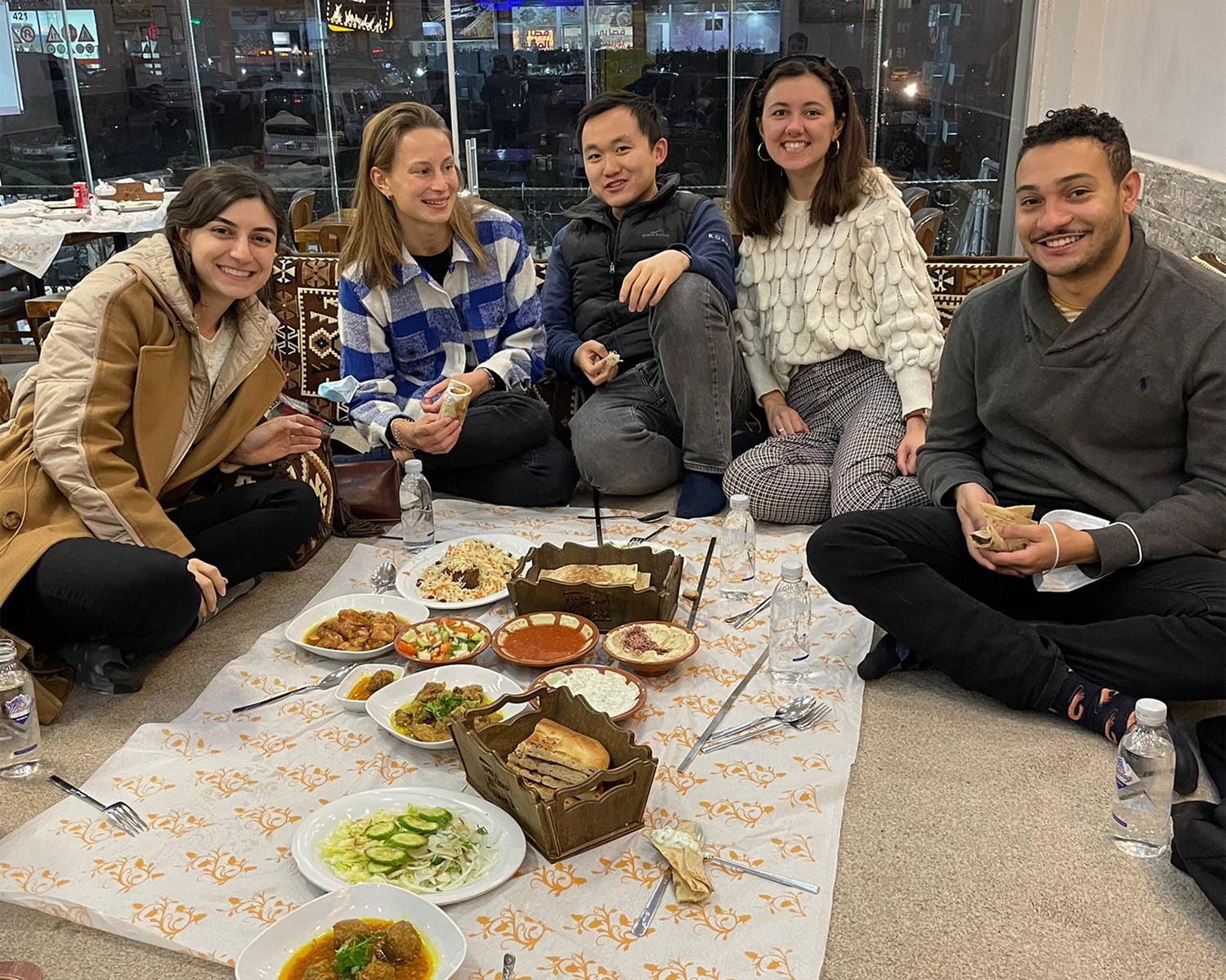 After heading back to the hotel, Xu says, they would scramble to make copies of passports, birth certificates, and other important paperwork. Sometimes the applicants had to rely on friends and family back in Afghanistan to provide documents and evidence, which could put them at risk.
"One family I worked with — they were all outside of Afghanistan at this point — still maintained an apartment there, and the Taliban were going every day to look for them," says Whitney. "They asked their neighbor to go and sneakily take videos of the Taliban showing up so that they could then provide those for their case. It could be so scary for so many people involved."
Then, when a team member had a draft application ready, they sent it to Loutfi for feedback. Finally, it was back to the family for any follow-up questions and to ready the forms for submission — all within the span of a few days.
Which, for a typical asylum application, is incredibly fast, says Whitney. "I have never worked on an application in 72 hours. These applications are typically done over weeks or months, and you're compiling hundreds of pages of evidence. And so, this was a sprint, and it was stressful, because we wanted to get to everyone on the list, but we also wanted to be sure we were thorough and accurate on every application. We were working very late every night."
Each family's story was unique, but Loutfi says many of the applicants were women who had worked in or for the Afghan government before its collapse. Others had advocated for democracy and human rights and would have been especially vulnerable after the fall of Kabul.
"One of the women that I worked with, who had been called the 'mother of Afghan democracy,' expressed deep sadness that so much of her life's work had been destroyed in one fell swoop," says Xu. "She had sat on so many committees and commissions to ensure electoral freedom in Afghanistan. To have to run away from it and fear for her life in a new city was very stressful."
A new life
Despite the challenges, Whitney says she was grateful for the opportunity to work with the women and their families. "It was so special to be there. I felt really star-struck and honored to be in the presence of women who had such a great impact on policy and governance in Afghanistan. There's so much to learn from them."
Her sole regret, she adds, is that "we didn't have more time to hear about their experiences — all that they could teach us, and other students at HLS."
To Xu, the whirlwind experience honed his confidence in ensuring both accuracy and empathy when interviewing clients. "There's a lot of trust-building that needs to happen in that first meeting with the families. That was something I improved at as I kept working on the project."
He says there were many "beautiful moments" while working with the women and their families, but one stood out above the rest. The woman, who was in her early 30s, gifted him a pakol — a traditional Afghan hat.
"It had been worn by an anti-Taliban revolutionary in Afghanistan whom she really looked up to," he said. "Then she gave me this very impassioned speech about how important it was to do the kind of work that they were doing in Afghanistan, and how it was so helpful for folks like us to come in and support the effort. It really made me quite teary."
While the interviews were happening, Loutfi continued to manage the wider effort, reviewing applications, coordinating logistics, and tracking down resources while her team was in Istanbul. And, when the U.S. began to reconsider the referral program under the assumption the refugees could stay in Turkey after all, she wrote a piece advocating for State Department officials to continue the resettlement project. She says the work was a great example of "rebel lawyering."
"These women are super empowered, and under such a time crunch, we had to let them take the reins," says Loutfi. "You're really in a partnership position, versus that typical lawyer-client relationship. We talk about this concept theoretically but actually got to implement it in this context."
In the end, Loutfi's team completed 33 applications, which represented more than 200 people — in two short weeks. If the families' initial applications are approved, they will be given medical and biometric appointments and then invited to an interview. Then, if all goes well, they could be on their way to a new life in Canada in the next few months.
"Only one percent of refugees globally are resettled, and those who are accepted are often waiting years or decades to be resettled," adds Whitney. "So, the fact that these families are in that one percent who receive resettlement and will be resettled within the calendar year – that's unheard of. And it's definitely a result of the negotiations between Mina's List, the State Department, and the Canadian government."
As for Kargar, she received an interview with the Canadian authorities in late February and hopes to receive positive news for her family very soon.
"I want to start my new life as soon as possible," says Kargar. "My children want to go to school. I want to work. I want to go back to a regular life."