In 2013, Trent Taylor, a former prisoner at the Texas Department of Criminal Justice, spent six grueling days in a pair of cells with mind-bogglingly inhumane conditions. His first was smeared wall to wall with human feces — even the window and water faucet were covered. In the second cell, he was forced to sleep naked and freezing on the floor next to a drain overflowing with raw bodily waste. A traumatized Taylor later filed a lawsuit, in which he represented himself, against the prison's officials in the district court. He lost. On appeal, the Fifth Circuit conceded that Taylor's confinement constituted cruel and unusual punishment, but said the guards were protected by qualified immunity from his lawsuit.
That is when Samuel Weiss '14 and his organization, Rights Behind Bars, stepped in. Weiss and his colleagues appealed the case to the Supreme Court of the United States, which not only agreed to hear it, but ultimately sided with Taylor, rejecting immunity where constitutional violations are so glaringly obvious. The win meant Taylor's suit against the officials could move forward, and that future incarcerated people might be spared the same appalling treatment.
Without Rights Behind Bars, Taylor would have had little recourse to pursue justice for what happened to him. And without Harvard Law School's Public Service Venture Fund, which is celebrating a decade of impact this year, Weiss's organization might not exist at all.
The roots of a unique idea
In 2012, Harvard Law School and the Office of Public Interest Advising (OPIA) were looking for innovative ways to support graduates' nonprofit careers and amplify the impact of their work on the world.
At the time, the corporate world was rife with startups receiving funding from so-called "angel investors," who infused nascent businesses with much-needed cash in their early stages, enabling them to scale operations quickly. But angel investors did not give money out of the goodness of their own hearts. Instead, they put their funds in companies in exchange for a future share of their profits. This concept proved the genesis of a new idea: Could Harvard Law do the same for nonprofit organizations, investing in alumni in public service careers — not for profit, but for change?
"We asked students, faculty, staff, and wise advisors, how can the law school better support public service career paths and promote HLS students' imaginative ideas for new public interest initiatives," says Martha Minow, the 300th Anniversary University Professor and then-dean of Harvard Law. "The creative result is the Public Service Venture Fund, which provides not only money to support students but also mentoring and a spirit of social entrepreneurship empowering students and alums."
Since then, the Public Service Venture Fund, or PSVF, has continued to award more than $1 million each year to Harvard Law graduates who wish to pursue public service careers. Funding includes money for fellowships for those interested in working for existing nonprofit organizations or government entities, and seed grants to create new ones. Fellows and seed grant recipients work at organizations tackling issues in the environment, civil and human rights, housing, poverty, and more — and their reach is national, even global.
"Ours is a profession of service, and I am delighted to celebrate the tenth anniversary of our wonderful PSVF program, which helps enable our students to choose the paths that most inspire them and to pursue public service that addresses some of our nation's most pressing and complex problems," says John F. Manning '85, the Morgan and Helen Chu Dean of Harvard Law School, who has continued to expand institutional support for public interest programs. "I am so grateful to all our PSVF participants for the excellent work they have done on behalf of those in need of representation and look forward to the great things PSVF participants will achieve in the future."
It is likely the only law school-based program in the country that offers seed money to students and alumni to support the development of new social ventures, says Catherine Pattanayak, the school's assistant dean for public service.
Judith Murciano, associate director and director of fellowships, agrees that the program is unique. "Many students enroll at HLS specifically motivated by their desire to provide quality legal assistance to improve the lives of the people in communities that they know and in issue areas that they seek to understand," she says.
'It was totally decisive'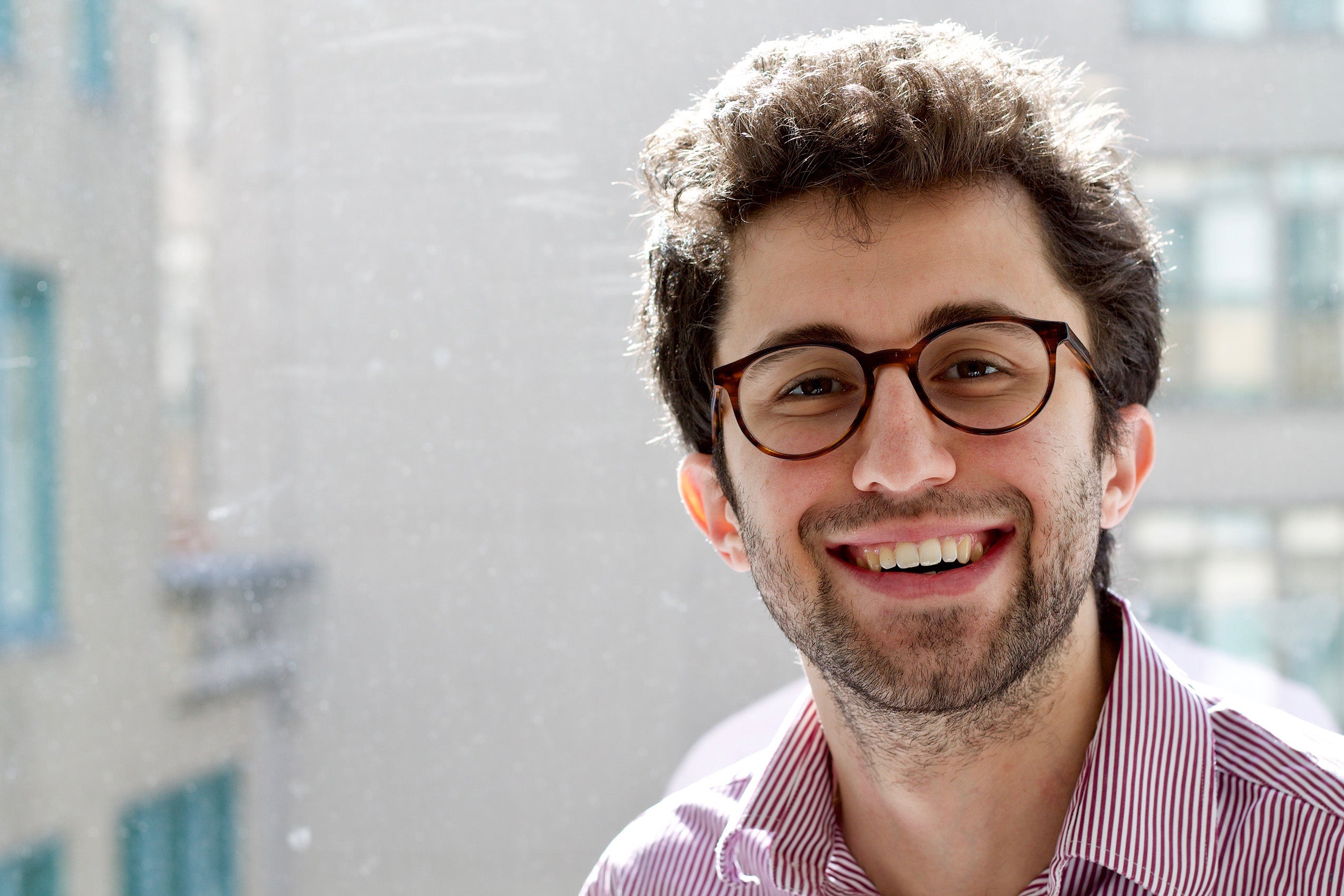 Since its origin 10 years ago, the fund has awarded more than $2 million in seed grants to 21 graduates, like Weiss, who have established 19 brand new public service organizations to tackle issues ranging from mass incarceration to environmental justice, human rights, and beyond. Nonprofits need not focus on legal work to receive a seed grant, but many do, such as Civil Rights Corps, which has spearheaded innovative legal cases around the country challenging the criminalization of poverty.
A short list of examples demonstrates the breadth of the program's impact. PSVF supported the launch of Climate Defense Project, which has bolstered front-line activists and advanced legal arguments in support of the climate movement. Another PSVF supported start-up, Essie Justice Group, has developed an award-winning advocacy model to help women impacted by incarceration. Co-op Dayton has incubated cooperative businesses to create and retain jobs in the Dayton, Ohio region. And Advocates for Community Alternatives in Ghana is building an ecosystem of lawyers and other experts who collaborate with communities to defend their rights and pursue their own vision of development in the face of resource extraction.
There is also Weiss's organization, Rights Behind Bars.
I would not have quit my job and started this if not for the grant. It was totally decisive.

Samuel Weiss '14, founder of Rights Behind Bars
Early on in his career, Weiss says he knew he wanted to launch his own legal advocacy nonprofit focused on addressing the conditions of confinement for incarcerated people in prisons, jails, and immigration detention facilities. "I'd only been in practice for five years," he says. "So, the idea of going to a foundation and asking for a sizeable grant to start Rights Behind Bars would have been daunting. But PSVF was targeted at younger people, and I really felt that this was the type of thing I could take a chance on — and they might want to take a chance on me."
A seed grant from PSVF meant that Weiss and his colleagues could focus on clients and cases as they built the organization. He says their work falls into two categories, the first of which is filing traditional lawsuits on behalf of incarcerated people. The second is helping litigants like Taylor, who are representing themselves without the help of a trained attorney and whose cases they believe were incorrectly dismissed by lower courts, to both obtain justice for their client and prevent future harm to the incarcerated.
Good fellows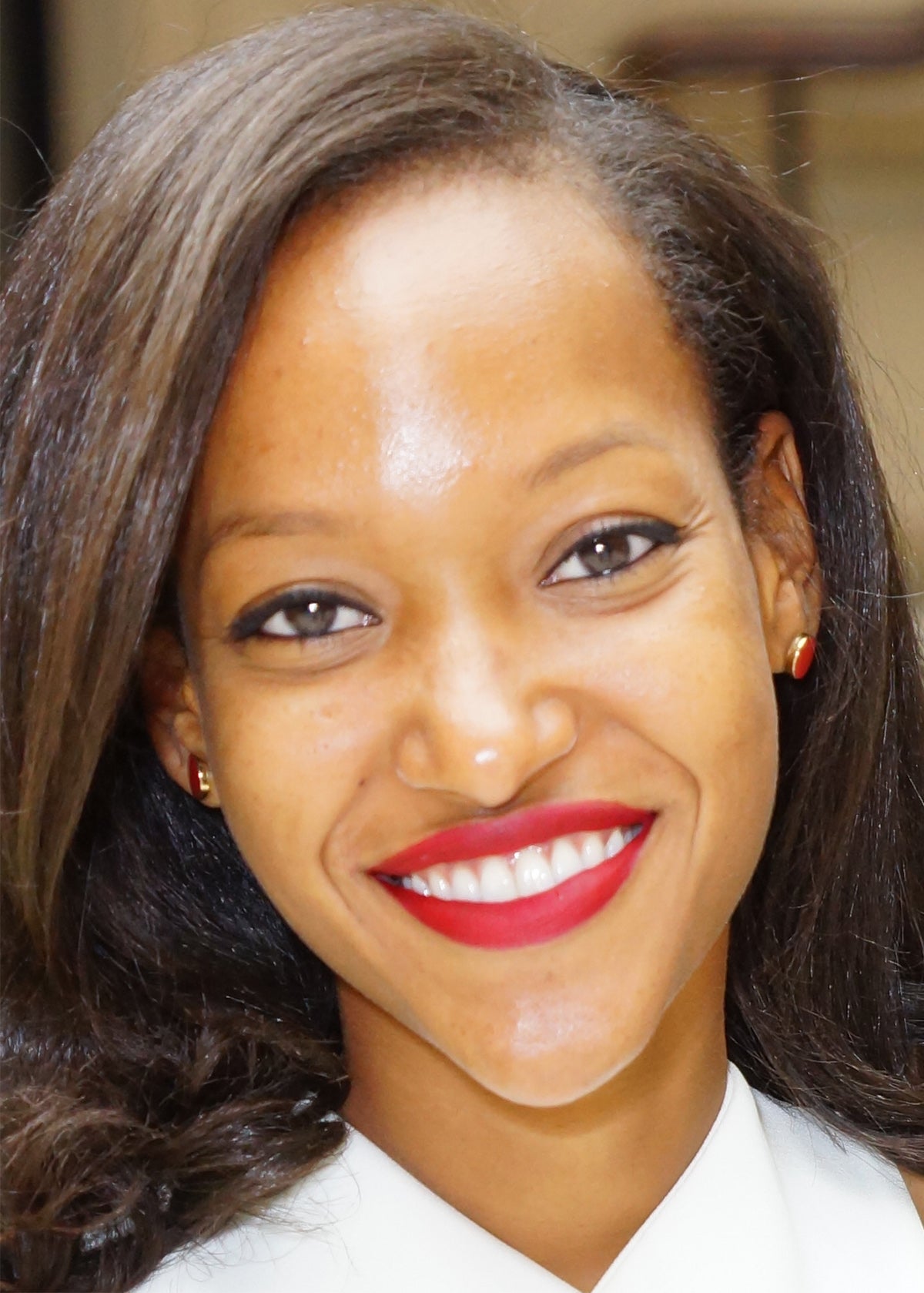 Of course, not every graduate wants to start their own organization — instead, many have an interest in working for an established nonprofit or government entity. Over the last decade, the PSVF has also awarded more than $10.2 million in organization-based fellowships to graduates working with 200 public sector organizations across the globe.
"Public service positions can be challenging for graduating law students to land, because most public interest organizations don't have the capacity or budget to hire entry-level attorneys," says Pattanayak. "By providing salary support for law students to work with public interest employers that wouldn't otherwise be able to hire new graduates, the PSVF has provided a 'bridge to practice' that has helped launch the careers of hundreds of committed public interest attorneys — attorneys who have provided critical support to clients, communities, and causes across the globe. In doing so, it also has amplified the resources of a wide range of organizations seeking to bend the arc of the moral universe just a little bit closer to justice."
Keaton Allen-Gessesse '16, who received a PSVF fellowship to work at the Socio-Economic Rights Institute, or SERI, in South Africa, where she focused on housing and student rights cases, echoed that sentiment. "As a student activist, I didn't want to drop out of my activism role just because I had graduated," she says. "SERI had worked on a lot of landmark litigation — South Africa's constitution provides for a right to housing — and I was excited to be able to work with them, and to receive training as a 'candidate attorney,' who is later eligible to be barred."
Allen-Gessesse says the experience completely changed the trajectory of her life and career. After completing her fellowship, she clerked for Justice Mbuyiseli Madlanga of South Africa's highest court, and is now a sexual rights lawyer at Initiative for Strategic Litigation in Africa. "I knew South Africa would really appeal to my interests and my desire to do progressive human rights litigation," she says. "But it was through PSVF's support of my first year that really affirmed my interest in staying and developing a career here."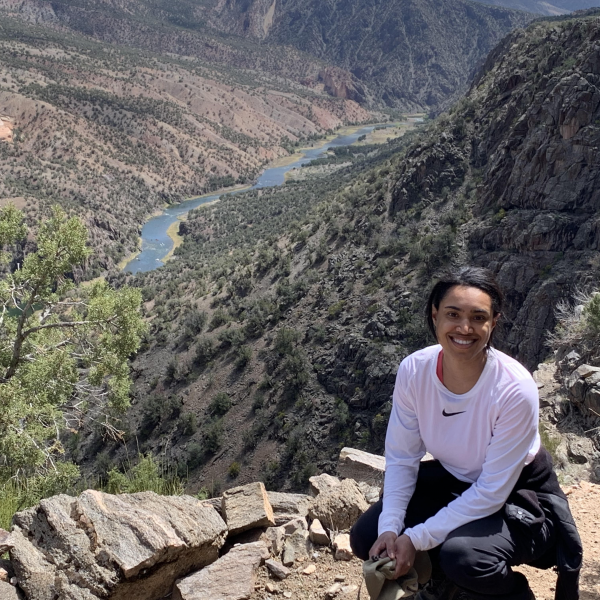 PSVF fellows also gain valuable experience and skills in addition to clarity on their career goals, says Maryum Jordan '14. In her fellowship with EarthRights International in Peru, Jordan helped develop transnational legal strategies on behalf of indigenous communities affected by large development projects in the Amazon rainforest and Peruvian highlands.
"I learned so much about community-centered lawyering during the fellowship, including how to navigate client relationships, especially as an outsider," says Jordan. "I was working with indigenous and traditional farming communities, and figuring out ways to support their struggles. Learning how a lawyer can be supportive of a movement — as opposed to trying to impose an agenda — was super helpful."
Jordan adds that much of what she learned has been applicable to her work after the fellowship. "I like to joke that I went from working with communities in South America to communities in the rural south," she says. "I am now back at EarthRights after being away for some time, and working on a new climate justice project where we are supporting communities of color in the United States that are bearing the brunt of the impacts of climate change."
Now, former fellows like Jordan and Allen-Gessesse are becoming organizational leaders who may offer mentorship to the next generation of PSVF recipients, says Murciano, the school's fellowship director. "Over the last ten years, PSVF fellows have established an extensive network of alumni in this country and abroad who provide an invaluable resource for current students seeking internships and for NGOs, government agencies, and courts seeking talented advocates."
Seeding a better tomorrow
Over the years, the PSVF has had a multiplier effect — a seed grant can foster a successful organization that can then host its own fellows. And established nonprofits benefit from the expertise and dedication of Harvard Law fellows, who may go on to start their own ventures. Above all, the program has empowered hundreds of Harvard Law alumni to pursue their passions, support people and causes with the greatest need, and advocate for a better tomorrow. The biggest winners, many supporters and participants say, are all of us.
"The challenges facing our world — challenges like poverty, climate change, mass incarceration, and housing insecurity — are significant," says Pattanayak. "Many students come to Harvard Law because they want to develop the tools to support communities most impacted by these challenges, and because they want to fight for a better, more just world. They are looking for avenues that will allow them to begin to do this work as soon as they leave the law school. The PSVF has played a critically important role in creating additional avenues for graduating students to immediately work as public interest lawyers, as well as avenues for students and alumni to develop new, entrepreneurial, innovative social ventures to address our most complicated problems."
Pattanayak says she looks forward to continuing to grow the program, and to supporting alumni doing life-changing work for people like Trent Taylor, who is now out of prison and moving forward in his lawsuit, thanks to Rights Behind Bars. For those who have access to better housing in South Africa or environmentally healthier communities in Peru, thanks to former fellows Allen-Gessesse and Jordan. And for all those in the future who will benefit from organizations championed by Harvard Law's Public Service Venture Fund.
---
Want to stay up to date with Harvard Law Today? Sign up for our weekly newsletter.