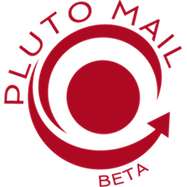 As online digital trails grow larger, two Harvard Law students have pioneered a way to help individuals cover their tracks.
David S. Gobaud '15 and Lindsay Lin '15 have created Pluto Mail, a free, web-based email service that allows users to unsend, edit, and auto-expire emails. Senders can keep their own email service and email address, and the service can be used effectively even if recipients do not use it.
"I don't think everything you say should follow you for the rest of your life. I just don't want every little email to follow me forever," said Gobaud. The duo's email service is named after the former planet Pluto, whose planetary status was revoked. "I actually think there's going to be a shift in the way consumers broadly think about their data."
Gobaud and Lin met during Harvard Law School's Early Interview Program and discovered that they shared similar interests. Gobaud, who originally conceived of the idea during his undergraduate years as a computer science major at Stanford, joined forces with Lin to expand upon the technology, and were able to develop Pluto Mail late last year.
Lin, who has developed websites since the fifth grade, contributed to the development of the website's design. Both Gobaud and Lin worked tirelessly on their startup, at minimal costs. "We built it ourselves," said Gobaud. "The great thing about building a service webpage, or app page, or software these days is that all the file computing is really cheap, almost free."
They credited the Harvard Innovation Lab (i-lab), a resource for Harvard students interested in entrepreneurship and innovation, with aiding them in the development of Pluto Mail for businesses. Through i-lab, they worked with venture capitalists, received advice from Amazon and worked with mentors who navigated them through legal concerns about whether their service would violate company policies. In addition, the HLS courses Gobaud and Lin took, including patent law, helped the pair expand their legal knowledge, which helped to reduce costs.
Pluto Mail currently has approximately 1,000 users in the private beta stage. The duo wants to expand their product by creating a Chrome plugin for Gmail that will allow Pluto to be more interactive, as well as a phone app. To do this, they are looking to hire more developers. "What we want is to have a comprehensive product before we really go mainstream," adds Lin.
Gobaud and Lin believe people will be more concerned with their digital trails in the future. "Now that were able to store everything, people are becoming more and more aware that just because you can, doesn't mean you should," says Lin.