Professor David Wilkins '80, faculty director of Harvard Law School's Center on the Legal Profession (CLP), and Joe Leccese, chairman of Proskauer and co-head of the firm's Sports Law Group, recently sat down for a lunchtime talk to discuss topics ranging from Leccese's career path to Proskauer's strategy amidst an evolving market for legal services. The event was hosted by CLP and the Harvard Association for Law and Business.
"Any time that we have the opportunity to bring the chairman of a world-class law firm to campus, it's extremely exciting," said Ross Evans '20, HALB's executive vice president and the organizer of the event. "What's unique about Mr. Leccese, though, is that in addition to his responsibilities as chairman, he has both maintained a thriving transactional-law practice and remained a widely respected luminary and counselor in the sports industry."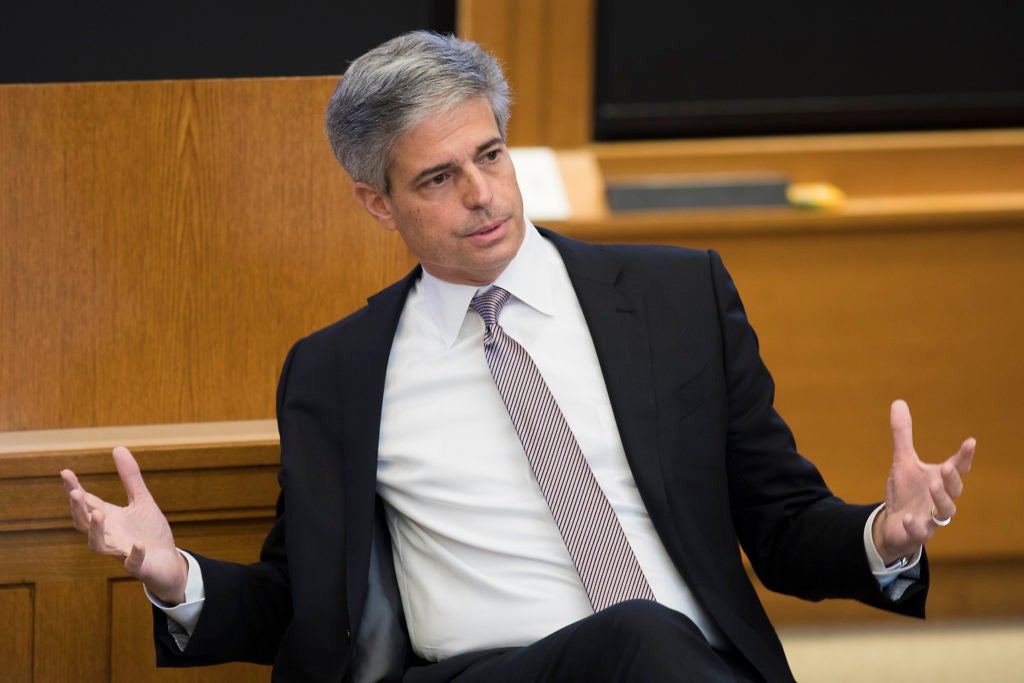 Leccese, who has been named one of the 50 Most Influential People in Sports Business by Street & Smith's Sports Business Journal, and one of the 50 Most Powerful People in New York Sports by the New York Daily News, explained that his introduction to the sports industry serendipitously occurred in 1987, four months into his career at Proskauer, when a partner asked him to work on a matter for the National Basketball Association (NBA). At the time, the NBA had long been a client of Proskauer's, and both its commissioner and general counsel—David Stern and (now-NHL Commissioner) Gary Bettman, respectively—were Proskauer alumni.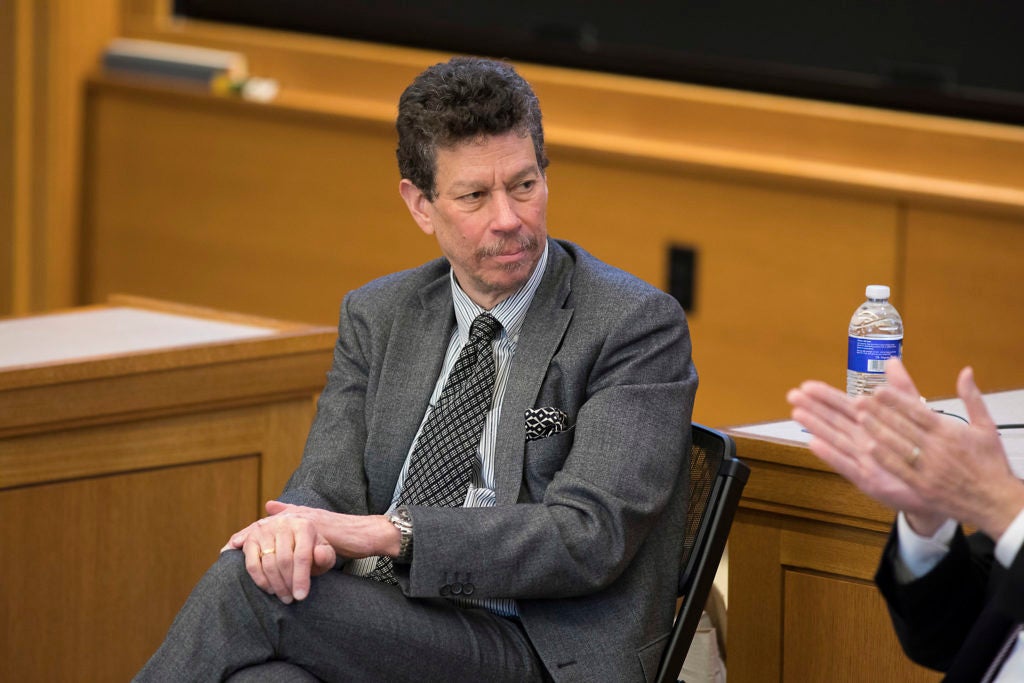 Wilkins noted how remarkable Proskauer's consistently growing revenue and profitability has been under Leccese's leadership—especially given that Leccese was elected chairman in 2010, a time in which the economy and market for legal services was still feeling the impact of the Great Recession. Leccese attributed the firm's success to several factors, including Proskauer's strong practice area serving asset managers in all their critical activities and its strategically diverse array of clients. As Mike Klain JD/MBA '22 observed, Proskauer's multi-faceted client portfolio offers various benefits: "That no single client comprises more than a small fixed percentage of the firm's revenue both protects the firm from potential slowdowns and creates opportunities for associates to gain diverse experience."
When asked how the firm will continue to build upon its past accomplishments, Leccese emphasized the importance of aligning Proskauer's talent strategy to the market for legal services—a market which is ever-evolving because of globalization and commoditization, as well as technological innovation. Klain said he found Leccese's strategy to be compelling for young lawyers because "as Mr. Leccese explained, Proskauer's focus on technological innovation has enabled its associates to focus more of their time and energy on critical thinking about substantive material."
Proskauer is among HALB's sponsors for the 2018-2019 academic year.