In the evening on September 20, there was a joyful buzz in the Caspersen Room in the Harvard Law School Library as guests mingled, a musician played, and photographs projected on a screen included images of Anita Hill, lawyer and author; Harry Belafonte, actor and activist; Harvard Law Professor Lani Guinier, and John Payton '77, former president of the NAACP. These were a small sampling of the pictures and video taken by Lolita B. Parker Jr. at events over the years for the school's Charles Hamilton Houston Institute for Race & Justice. The gathering celebrated both Parker's work and her decision to donate a portion of it to the Harvard Law Library.
"The photographs that you see on the screen from this collection capture the elders of the race and justice movement," the library's executive director, Jocelyn Kennedy, told the audience. Parker's photographs and videos, Kennedy said, "will allow future researchers the opportunity to see and hear the elders that have passed on while tracing the trajectory of the next generation."
The collection includes roughly 5,000 files created by Parker with assistance from her sons London and Prophet Parker-McWhorter, who were recognized at the event along with their mother.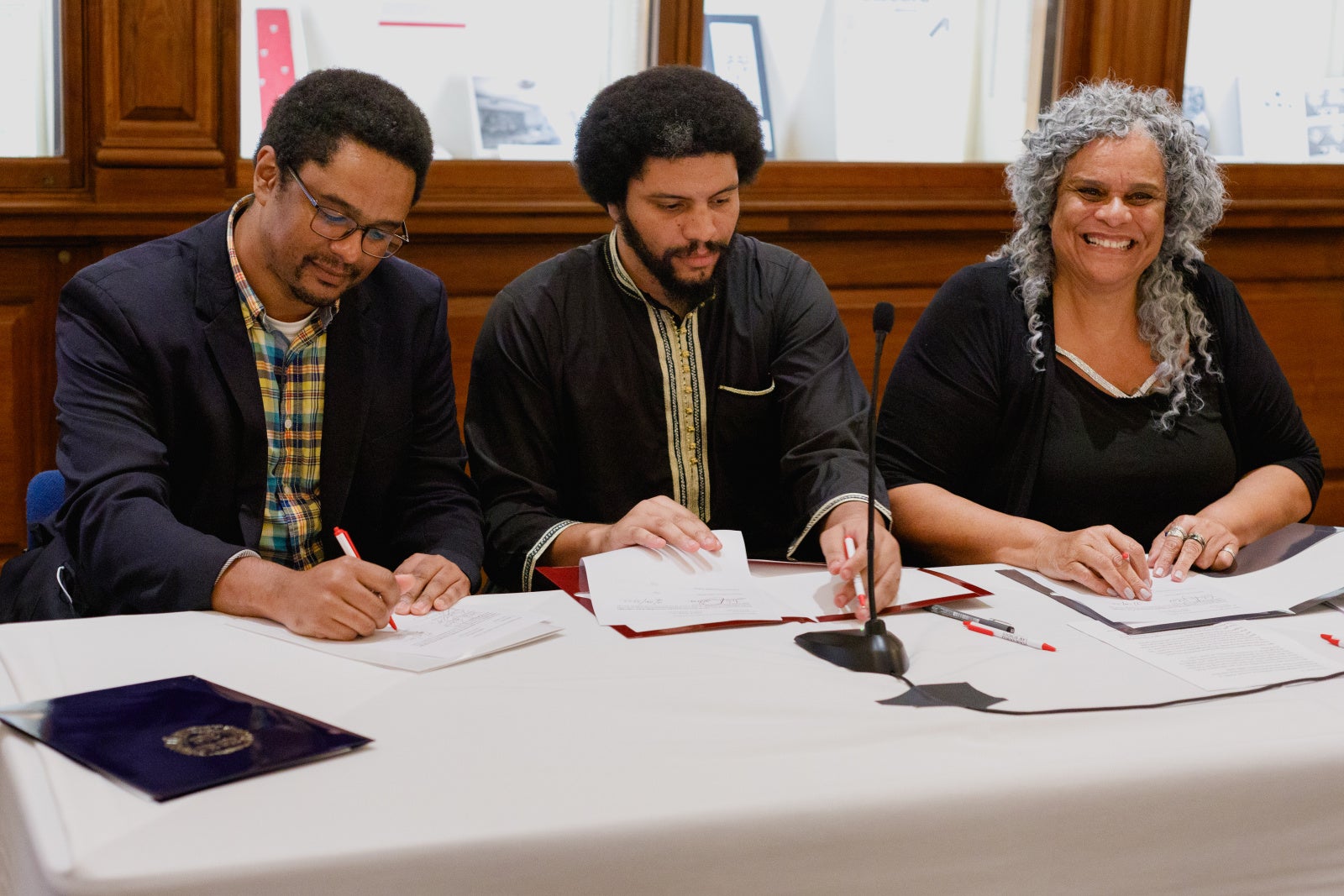 "This gift represents the first entirely born digital collection that we have received at the Law School Library. It's the first step in preserving the history of the institute, and most importantly it will be our first collection created by a Black woman. Thank you so, so much." said Kennedy.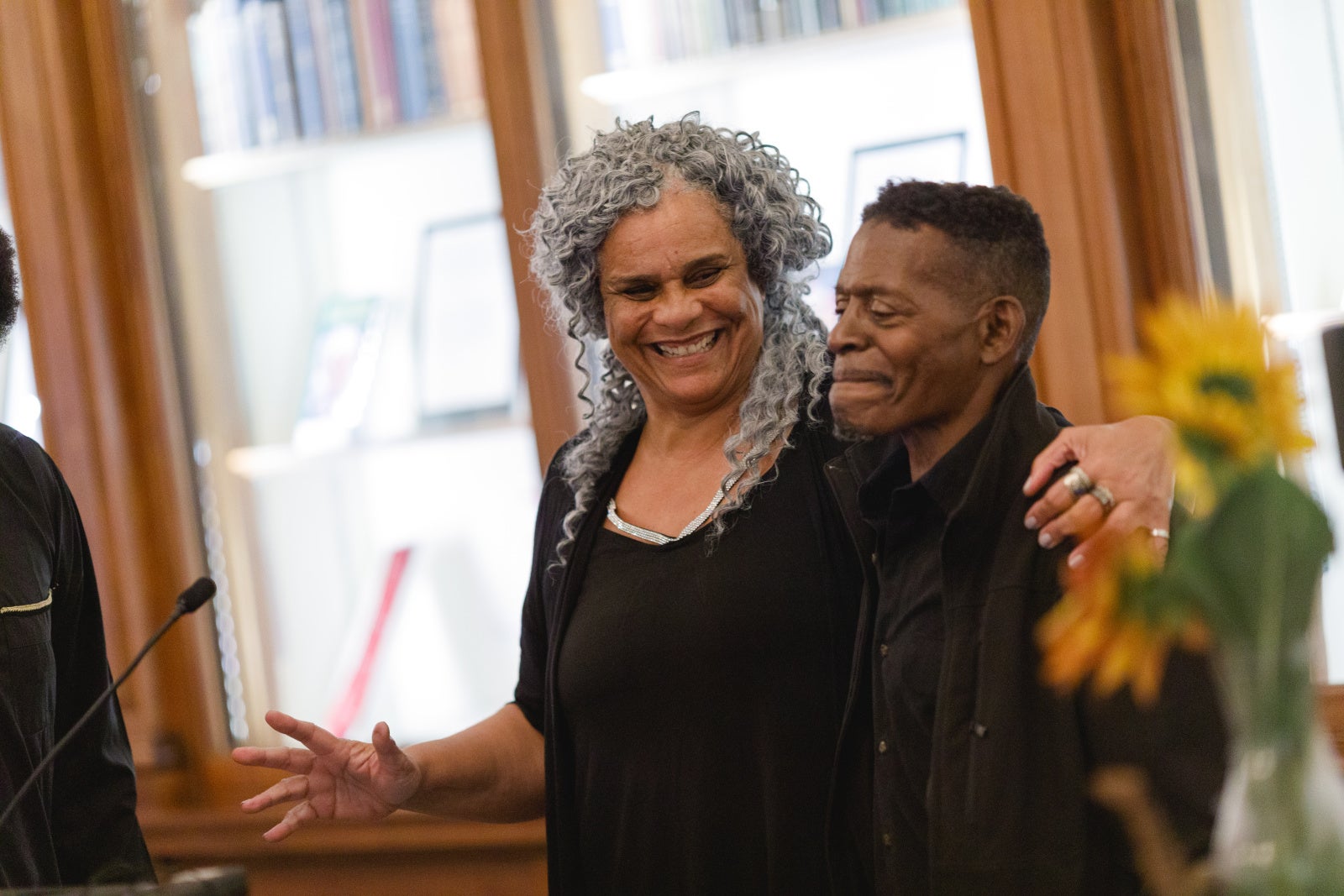 The Charles Hamilton Houston Institute for Race & Justice was founded in September 2005 by Harvard Law Professor Charles J. Ogletree, Jr. '78. It is now headed by Guy-Uriel Charles, who holds a professorship in Ogletree's name. Parker, a photographer, oral historian, and artist has been working in the Boston area for almost 30 years. During the event, Parker thanked the friends and family members who had helped her along her journey and had come to celebrate with her. As she spoke, audience members took her picture, including her young granddaughter, carrying on her grandmother's tradition.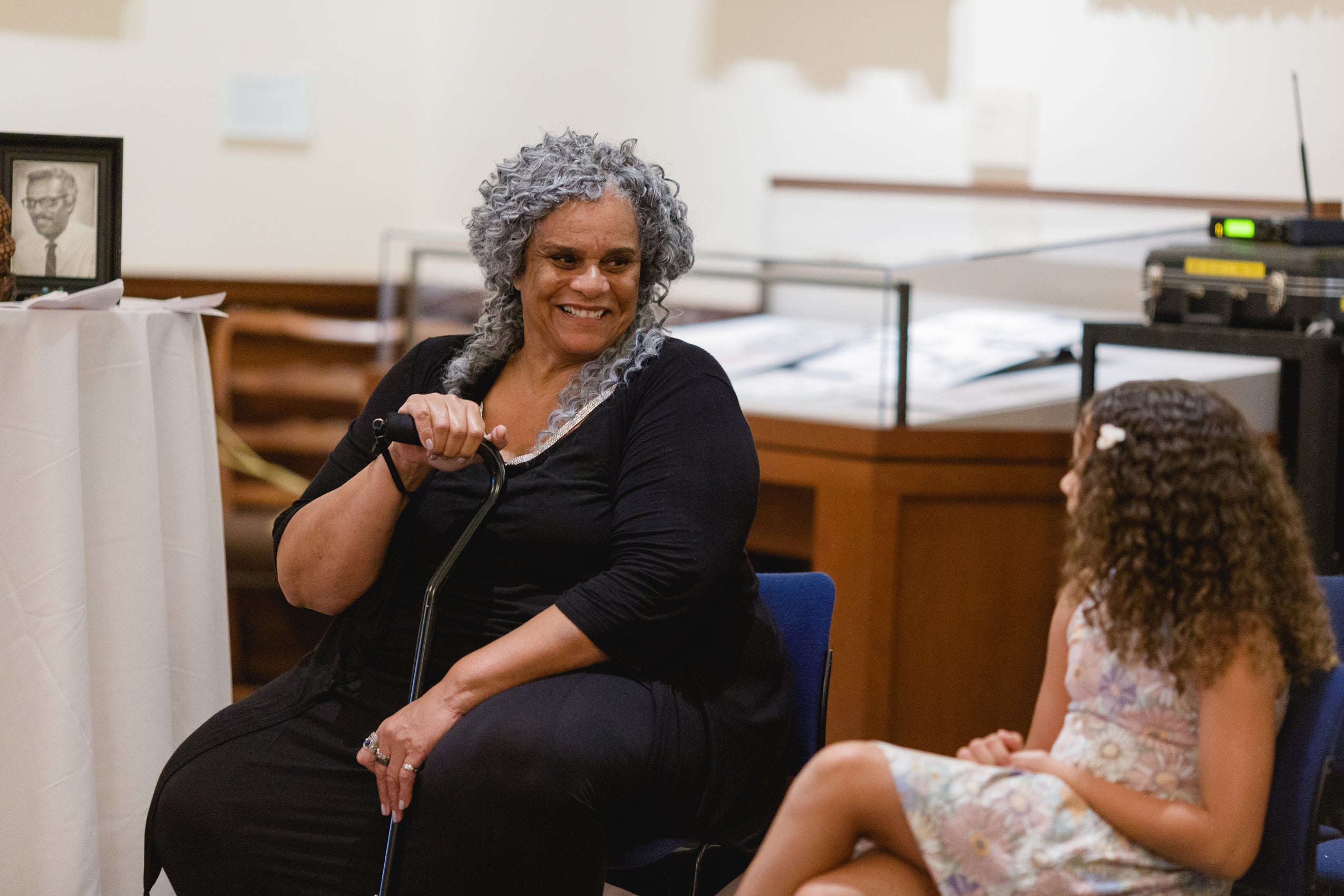 Preserving history: A selection of CHHIRJ event photography by Lolita B. Parker Jr.