Linda Heeyoung Park '21 and Benjamin Antillon Fernandez '21 are joint recipients of the 2021 David Grossman Exemplary Clinical Student Award. They were chosen this year from a wide range of nominations reflecting the impactful clinical work performed by members of the Class of 2021. Park is being recognized for her work with the Safety Net Project, part of the Veterans Law and Disability Benefits Clinic. Fernandez is being recognized for his work with the Harvard Immigration and Refugee Clinical Program.
The David Grossman Exemplary Clinical Student Award recognizes a graduating student who embodies the pro bono spirit of the late Clinical Professor of Law David Grossman and exemplifies putting theory into practice. The winner has demonstrated excellence in representing individual clients and/or undertaking group advocacy or policy reform projects. In keeping with the clinical teaching model, the student has been self-reflective and shown thoughtfulness and compassion in their practice and has contributed to the clinical community at HLS in a meaningful way.
Benjamin Antillon Fernandez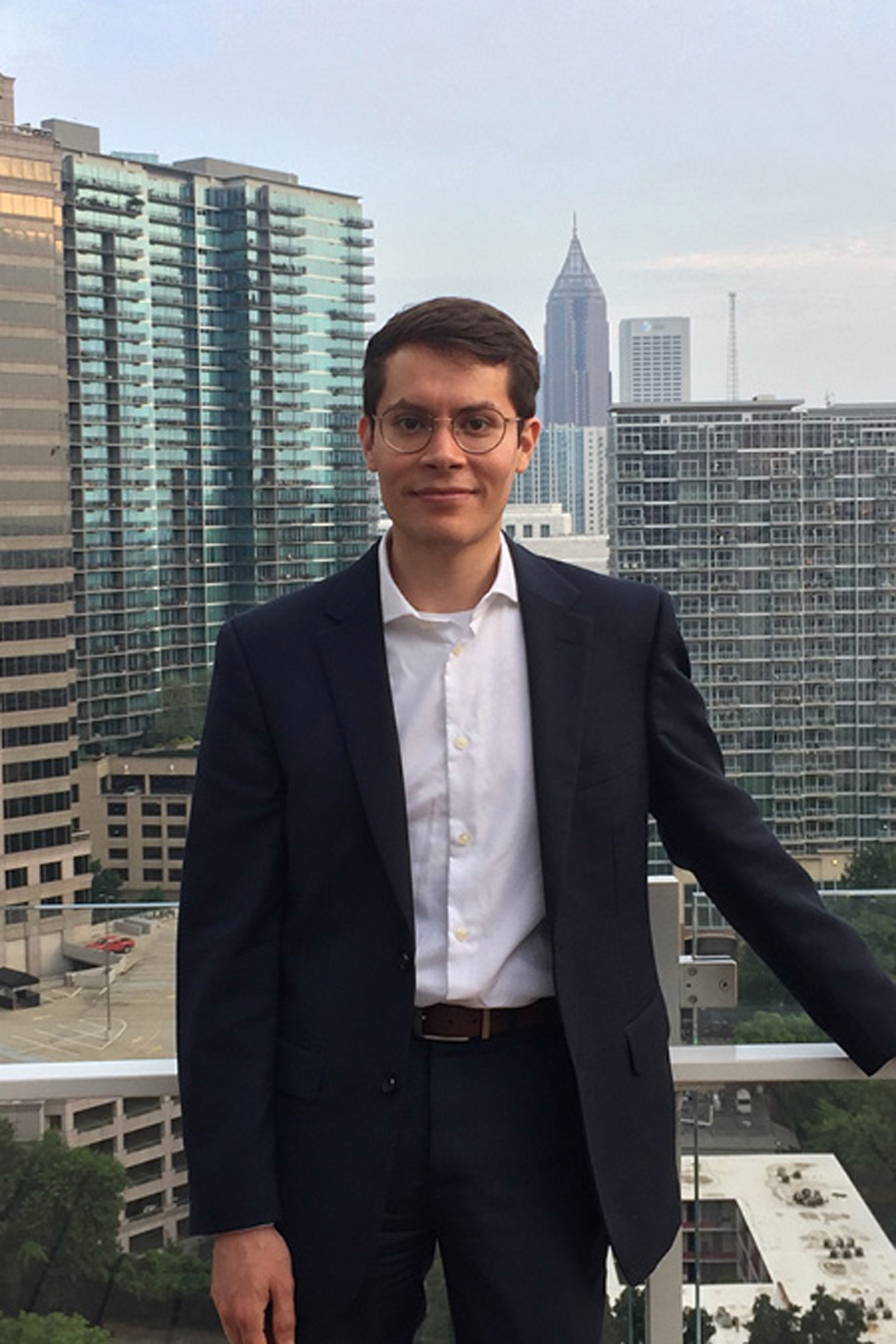 "Ben" Antillon Fernandez's introduction to HIRC began long before his 2L year, the year in which most HLS students begin their clinical work. He cited this long-standing relationship as a natural segue from his time at Harvard College to the law school to the clinic.
"I have actually known about HIRC for more than a decade now," he said. "My family and I immigrated from Mexico more than 17 years ago, and for most of that time I was undocumented … I spoke with Professor [Deborah] Anker before arriving at the College in 2010; Nancy Kelly from HIRC/GBLS helped me with my first DACA application around 2013; and Jason Corral helped me with my legal permanent residence application last year. So joining HIRC was an easy choice for me."
Antillon Fernandez interned at HIRC for over three years throughout college, working closely with a number of clients. He translated client interviews, client affidavits and supporting documentation, and helped prepare clients to testify before the asylum office and immigration court.
He cited his own personal experiences as motivating him then and now.
"The fear of deportation was crippling at times, so knowing that Professor Anker and her team would defend me gave me peace of mind. … Since then, it's been very clear to me how important it is to have a caring attorney on your side. Professor Anker gave me a sense of safety and security. I hope to be able to play that role in someone else's life."
At HLS, Antillon Fernandez dedicated several semesters to working with the clinic, handling a broad and varied caseload including individual claims for asylum, withholding of removal, and protection under the Torture Convention, as well as amicus briefs filed with the Ninth Circuit. He successfully won asylum protection for a client from El Salvador fleeing gang violence after two long hearings on the merits, including a lengthy cross-examination by the government.
Even during a year of remote work, Antillon Fernandez filed briefs and motions in immigration court in preparation for virtual hearings, prepared clients using WhatsApp, and worked with experts and witnesses, figuring out how to seamlessly shift an in-person direct service practice to an entirely remote practice. He also conducted legal research and drafted a federal court complaint for a lawsuit challenging the government's failure to produce documents related to the potential deportation of DACA recipients under the Trump Administration.
With the Crimmigration Clinic, and in response to the COVID-19 pandemic, he worked on an appeal and mandamus petition to the First Circuit urging the release of 12 immigration detainees held at the Bristol County Jail. He also advocated on behalf of a woman subjected to medical abuse at Irwin Detention Center, so she could access the immigration protections she needed to prevent her deportation from the U.S.
One of the hallmarks of Antillon Fernandez's advocacy has been his compassion and the connections he is able to build with his clients.
"Ben's sensitivity to cross-cultural communication issues made the client interviews flow smoothly. … He has worked with so many clients, many of them survivors of sexual and physical violence, to develop their claims and prepare them to testify in court during his time with the program that it is hard to think of a case he hasn't tackled," said the faculty and staff at HIRC. "Without his persistent and kind advocacy, many of those same clients would not have been able to open up about their long histories of persecution in their home countries."
For Antillon Fernandez, the ability to foster those relationships is something he considers a privilege. He recalled re-connecting with one of the first HIRC clients he worked with, who he learned was able to fulfill her long-held dream of buying a home.
"Although they have gone through awful things, they are some of the most positive and hopeful people I've met. Their resilience and courage are simply inspiring," he said. "It was truly an honor to have the opportunity to work with amazing people. I care deeply about the immigrant community, and one of the main reasons I came to law school was to develop the skills necessary to help that community."
---
Linda Heeyoung Park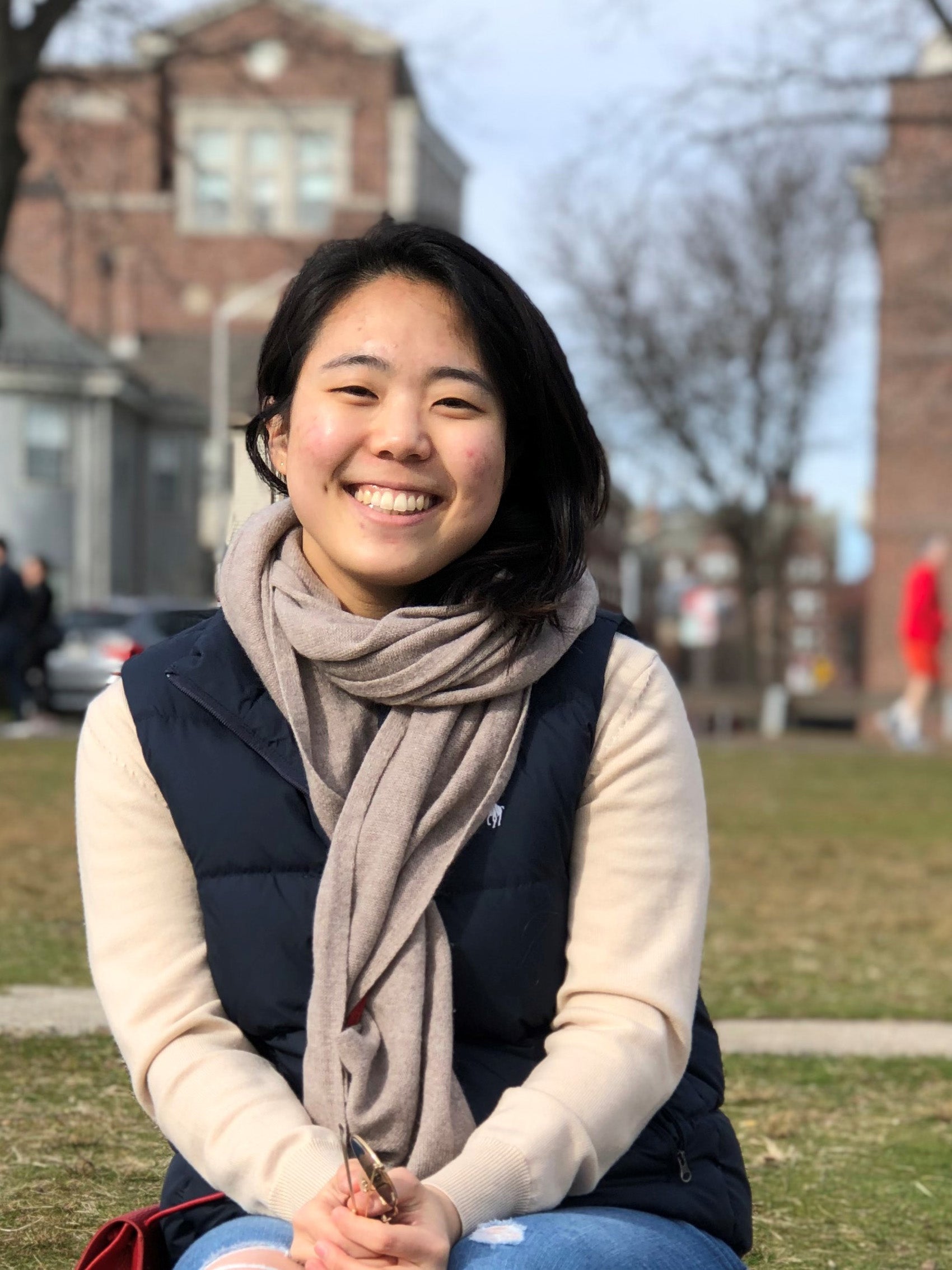 For Linda Heeyoung Park, clinical work has been about putting her legal education into perspective.
"It has been the highlight of my law school experience. Clinic work really reminds me of why I came to law school, what I am learning in law school, and what I hope to do post-law school," she said.
Over the course of several semesters, she provided direct legal representation to 9 clients appealing denials of disability benefits as a clinical student with the Safety Net Project, known as SNP. Park managed every aspect of these cases, including analyzing hundreds of pages of medical records, writing briefs, conducting direct and cross examinations and presenting oral arguments before administrative law judges of the Social Security Administration.
One case involved an Iraq War veteran. The presiding judge was so compelled by Park's brief, her opening and her client's responses on direct examination that she suspended the hearing and issued a bench decision approving his case, with retroactive benefits stretching back to 2012. This is a highly unusual occurrence, and allowed the client to avoid a lengthy and stressful period of uncertainty.
Julie McCormack, senior clinical instructor and director of SNP, commended Park for achieving the balance between empathy and effectiveness, avoiding "the paralysis of 'over-caring' and the detachment of 'over-lawyering'."
"One of the many privileges of my time at HLS is to have worked directly with Dave Grossman, and he would have appreciated Linda as much as I do," she said.
"[I]n classes, we talk about 'due process' as a set of procedural rules to bring procedural justice," Park said. "But talking with clients, I realized that due process entails so much more than just rules — it requires housing justice, free healthcare, transportation equity, and access to legal services. These things are rarely taught in classroom settings — at best, they are mentioned through student discussions. It was really eye opening and humbling to see my clients show me how the law plays out in the real world."
While at SNP, Park co-created an entire curriculum for an immersive spring break service trip to assist victims of a social security disability fraud scheme in Appalachia and created an intentional community for the HLS students in SNP working with those individual clients from Kentucky. She also sought to address a deficit of medical experts to assist law students to understand the medical records crucial to their clients' cases. On her own initiative, she recruited medical professionals for a Medical Advisory Board, which will launch this summer at the Legal Services Center.
During her time at HLS, Park participated in the Crimmgration Clinic and the Capital Punishment Clinic. In addition to her clinical work, Park was a member of the Board of Student Advisors as a teaching assistant for the First Year Legal Research and Writing course, an article editor for the Harvard Journal of Law & Gender, and co-president of the Korean Association. She spent her summers with Orleans Public Defenders and Public Counsel in Los Angeles to challenge ICE directives.
Park graduates with a reminder of her passion and dedication to advocating for marginalized communities.
"I will always remember that I am standing on the shoulder of giants — and my giants are my clients," she said. "They have taught me so much resilience, patience, and kindness that I am so humbled to learn from them."
Following law school, Park plans on working at the intersection of civil rights and criminal justice. She will be clerking for Judge Catharine F. Easterly in the D.C. Court of Appeals, and then for Judge Neal E. Kravitz in the D.C. Superior Court.