This fall, Harvard Law School showcased the works of faculty, alums, and students at book events throughout the semester. The Harvard Law School Library continued its ongoing series of book talks featuring works by Professors Mark Roe '75, Vicki Jackson, and Cass Sunstein '78, while book discussions were also held at programs and centers across the school, including the Petrie-Flom and Berkman Klein centers, the Human Rights Program, the Program on International Law and Conflict, and the Harvard Law School Project on Disability, among others. Here, we feature a selection of the events that took place in the waning months of 2022.
---
Mark Roe '75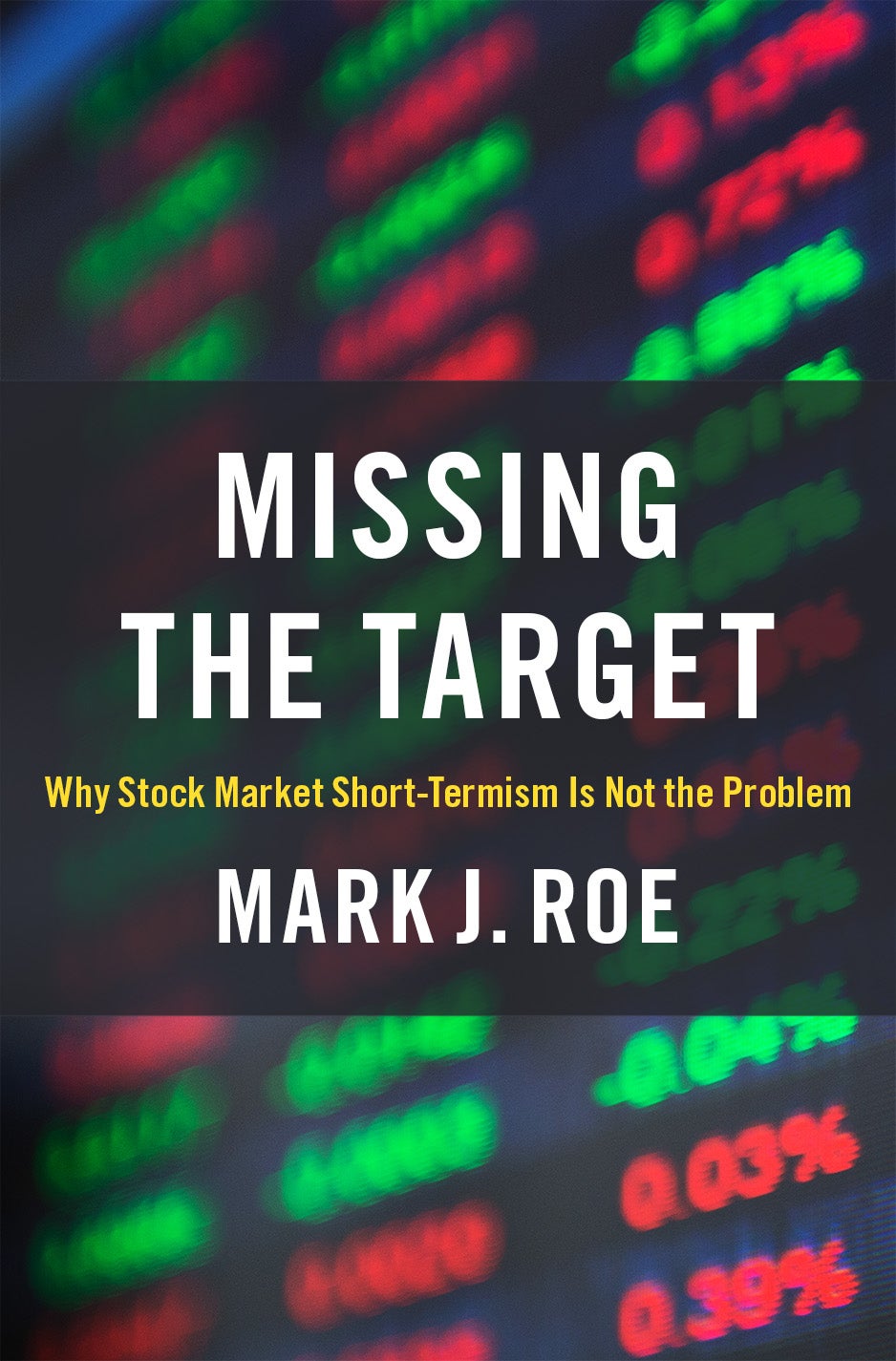 From Oxford University Press: "According to many political leaders, pundits, and corporate lawmakers, stock-market-driven short-termism — when corporations prioritize immediate results in the next quarter over their longer-term interests — is harming the American economy. This view, popular in influential circles, sees short-termism as causing sharply declining research and development (R&D), too many stock buybacks, and severe environmental harm. But the data fits badly with this view of stock market short-termism."
Read Harvard Law Today's coverage of the event
---
Sanjit Dhami and Cass R. Sunstein '78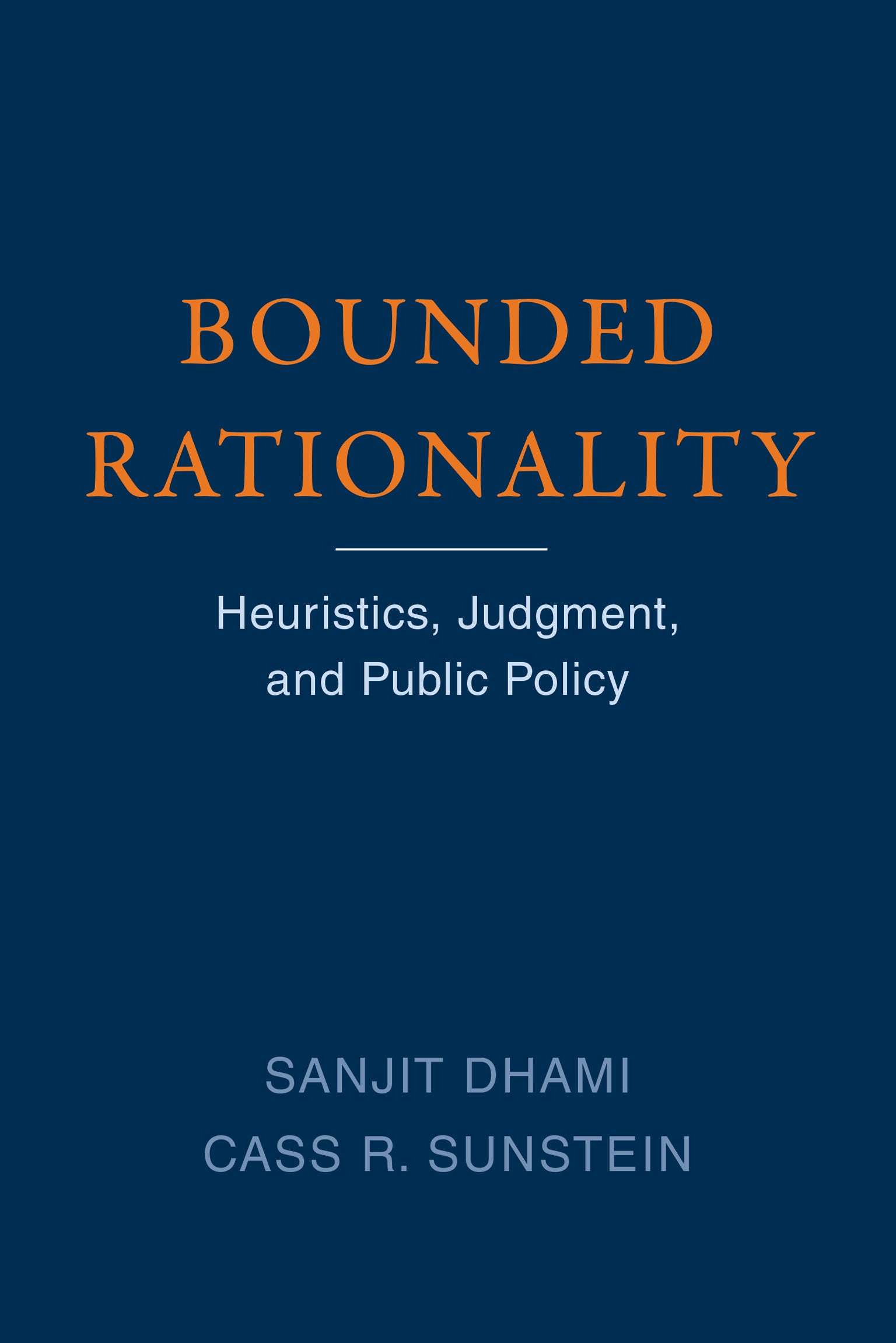 From MIT Press: "Bounded rationality recognizes that human behavior departs from the perfect rationality assumed by neoclassical economics. In this book, Sanjit Dhami and Cass R. Sunstein explore the foundations of bounded rationality and consider the implications of this approach for public policy and law, in particular for questions about choice, welfare, and freedom. The authors, both recognized as experts in the field, cover a wide range of empirical findings and assess theoretical work that attempts to explain those findings. Their presentation is comprehensive, coherent, and lucid, with even the most technical material explained accessibly. They not only offer observations and commentary on the existing literature but also explore new insights, ideas, and connections."
---
Edited by Vicki C. Jackson and Yasmin Dawood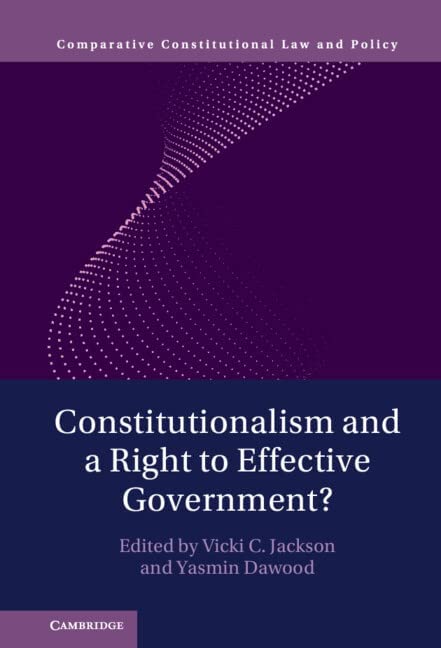 From Cambridge University Press: "Nations around the world are facing various crises of ineffective government. Basic governmental functions — protecting rights, preventing violence, and promoting material well-being — are compromised, leading to declines in general welfare, in the enjoyment of rights, and even in democracy itself. This innovative collection, featuring analyses by leaders in the fields of constitutional law and politics, highlights the essential role of effective government in sustaining democratic constitutionalism. The book explores 'effective government' as a right, principle, duty, and interest, situating questions of governance in debates about negative and positive constitutionalism. In addition to providing new conceptual approaches to the connections between rights and governance, the volume also provides novel insights into government institutions, including courts, legislatures, executives, and administrative bodies, as well as the media and political parties. This is an essential volume for anyone interested in constitutionalism, comparative law, governance, democracy, the rule of law, and rights."
Read Harvard Law Today's coverage of the event
---
Lewis A. Grossman '90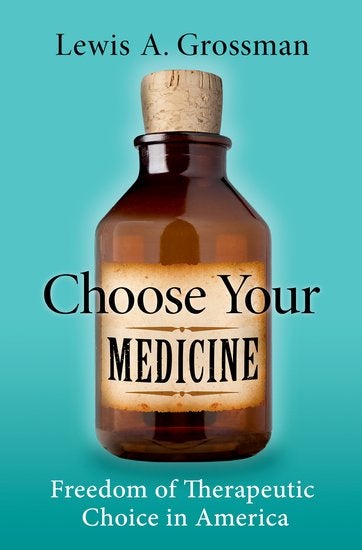 From Oxford University Press: "In Choose Your Medicine, Lewis A. Grossman presents a compelling look at how persistent but evolving notions of a right to therapeutic choice have affected American health policy, law, and regulation from the Revolution through the Trump Era. Grossman grounds his analysis in historical examples ranging from unschooled supporters of botanical medicine in the early nineteenth century to sophisticated cancer patient advocacy groups in the twenty-first. He vividly describes how activists and lawyers have resisted a wide variety of legal constraints on therapeutic choice, including medical licensing statutes, FDA limitations on unapproved drugs and alternative remedies, abortion restrictions, and prohibitions against medical marijuana and physician-assisted suicide. Grossman also considers the relationship between these campaigns for desired treatments and widespread opposition to state-compelled health measures such as vaccines and face masks. From the streets of San Francisco to the US Supreme Court, Choose Your Medicine examines an underexplored theme of American history, politics, and law that is more relevant today than ever."
---
Leonard Rubenstein '75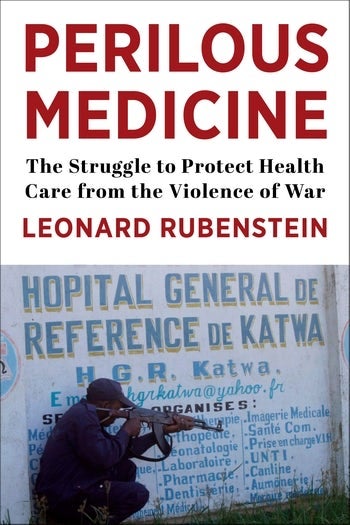 From Columbia University Press: "Pervasive violence against hospitals, patients, doctors, and other health workers has become a horrifically common feature of modern war. These relentless attacks destroy lives and the capacity of health systems to tend to those in need. Inaction to stop this violence undermines long-standing values and laws designed to ensure that sick and wounded people receive care. Leonard Rubenstein — a human rights lawyer who has investigated atrocities against health workers around the world — offers a gripping and powerful account of the dangers health workers face during conflict and the legal, political, and moral struggle to protect them. In a dozen case studies, he shares the stories of people who have been attacked while seeking to serve patients under dire circumstances including health workers hiding from soldiers in the forests of eastern Myanmar as they seek to serve oppressed ethnic communities, surgeons in Syria operating as their hospitals are bombed, and Afghan hospital staff attacked by the Taliban as well as government and foreign forces. Rubenstein reveals how political and military leaders evade their legal obligations to protect health care in war, punish doctors and nurses for adhering to their responsibilities to provide care to all in need, and fail to hold perpetrators to account. Bringing together extensive research, firsthand experience, and compelling personal stories, Perilous Medicine also offers a path forward, detailing the lessons the international community needs to learn to protect people already suffering in war and those on the front lines of health care in conflict-ridden places around the world."
Read a profile of Rubenstein from the Spring 2004 issue of the Harvard Law Bulletin.