This year, the Harvard Law School Office of Clinical and Pro Bono Programs has recognized six students from the Class of 2020 for their outstanding clinical and pro bono work: Daniel Moubayed '20, International Human Rights Clinic (IHRC); Sarah Cayer '20, Housing Law Clinic; Michael Ki Hoon Hur '20, Harvard Immigration and Refugee Clinic (HIRC) and Crimmigration Clinic; Chrysonthia Horne '20, Veterans Law and Disability Benefits Clinic; Rajiv Narayan '20 , Health Law and Policy Clinic; and Martina Tiku '20, Harvard Defenders.
The students were recognized for their demonstrated excellence in representing individual clients and undertaking advocacy or policy reform projects; for demonstrating thoughtfulness and compassion in their practice; and for contributing to the clinical community at HLS in a meaningful way.
---
Daniel Moubayed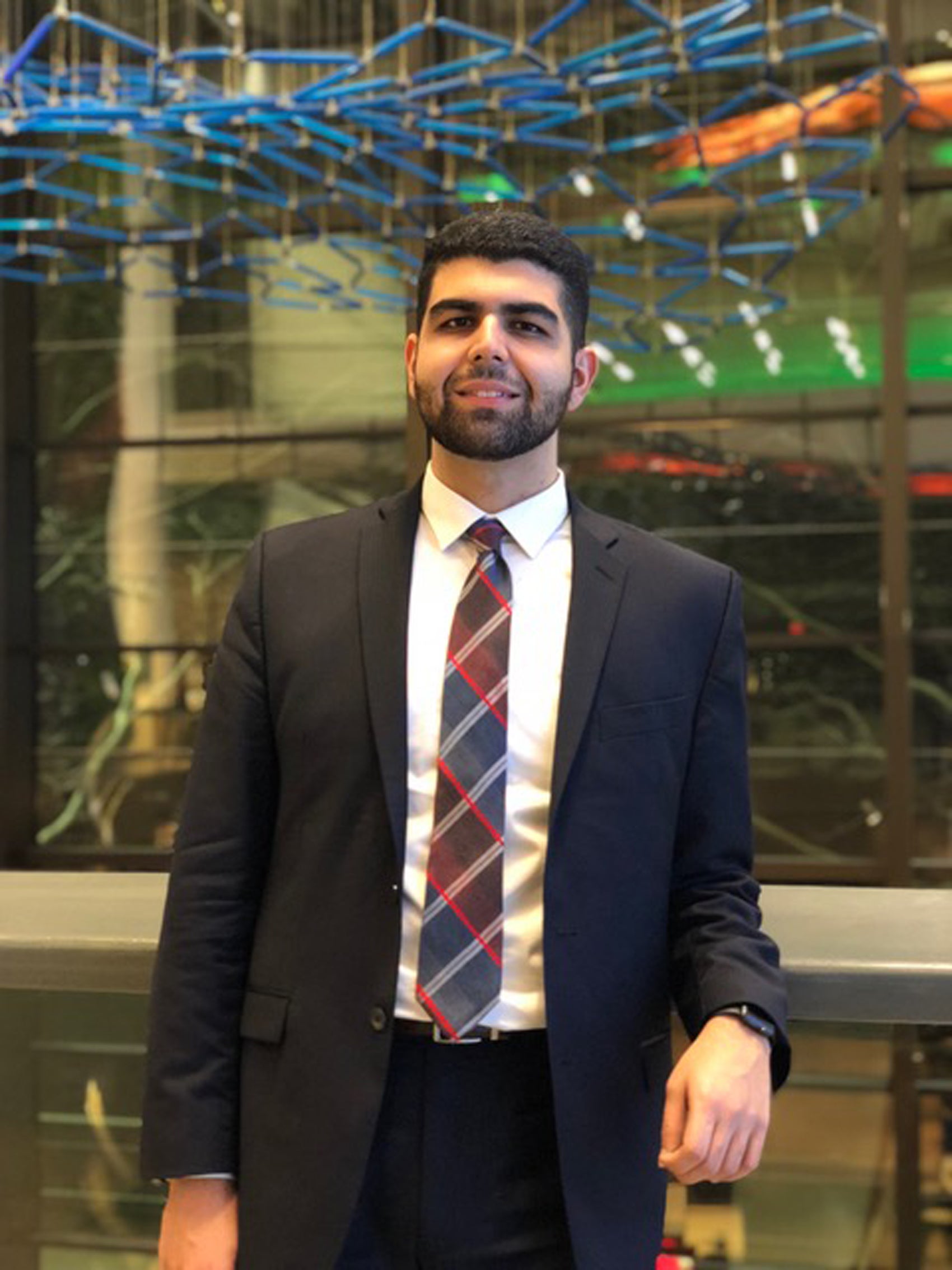 "Daniel has made invaluable contributions to the international campaign to ban fully autonomous weapons, the broader humanitarian disarmament movement, the Armed Conflict and Civilian Protection Initiative, and our clinic's community" according to Bonnie Docherty, associate director of the International Human Rights Clinic.
Docherty noted that Moubayed's sharp legal mind helped craft a solution that satisfied a broad global civil society coalition, and his positive and respectful attitude helped navigate the sometimes tense coalition politics. He travelled to Geneva for two major United Nations meetings on fully autonomous weapons where he helped to critique in real time the draft language of official reports, and also advanced the issues via an active social media presence.
Moubayed publicly presented the clinic's work at a civil society meeting in New York, via a webinar, and at a global campaigners' meeting in Buenos Aires.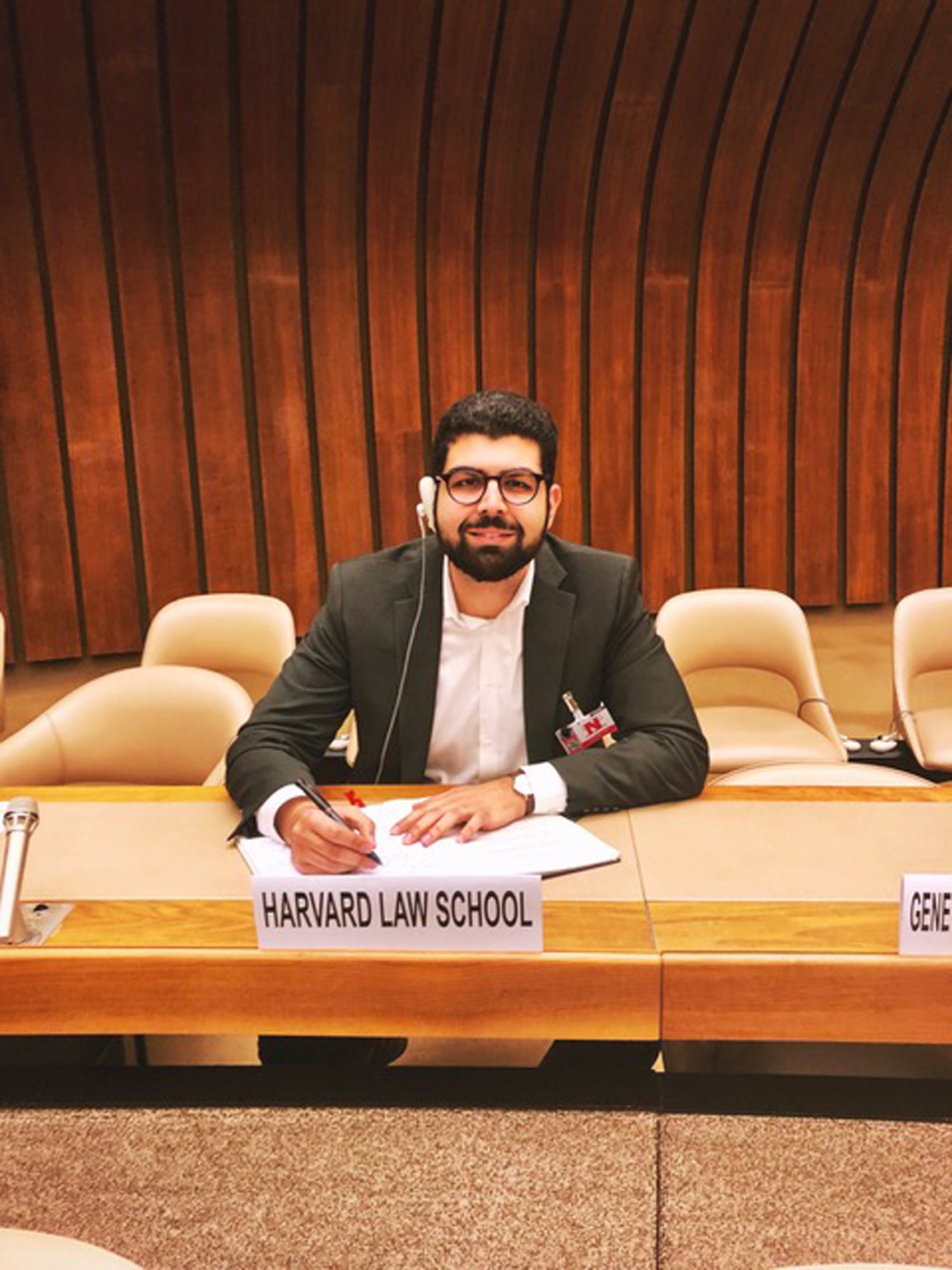 "He has become widely respected by his peers, our partner organizations, and civil society advocates. Given Daniel's fluency in several languages, Latin American and Middle Eastern campaigners have solicited his advice and invited him to attend their strategy sessions. The Campaign also asked him to vet its French, Spanish, and Arabic translations of our reports to make sure they accurately presented the arguments," noted Docherty.
In addition, Moubayed has dedicated countless hours of volunteer time to the clinic's Armed Conflict and Civilian Protection Initiative (ACCPI). He has significantly advanced the ACCPI's work on humanitarian disarmament, an approach to governing weapons that prioritizes reducing civilian suffering rather than protecting national security.
According to Docherty, Moubayed brought a wonderful sense of humor and boundless enthusiasm to the clinic. She said he never failed to brighten the community's day, an invaluable quality given the seriousness of the work and the challenges of the current situation.
---
Sarah Cayer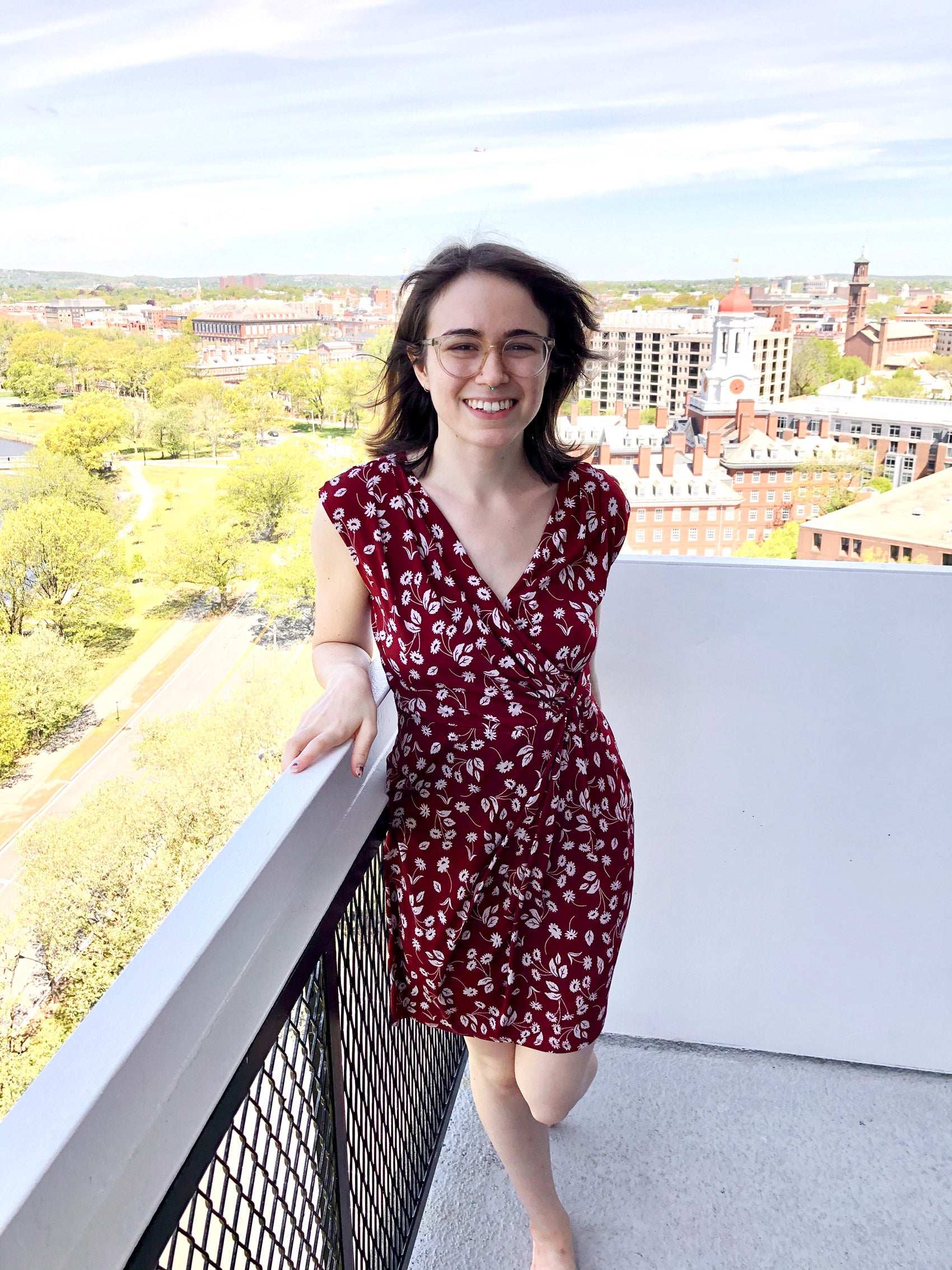 As a student in the Housing Law Clinic, Sarah Cayer '20 defended tenants in eviction proceedings, drafting challenging and technical pleadings and vigorously presented oral arguments in the Eastern Housing Court of Massachusetts. In addition, she responded to numerous questions posted on a public electronic bulletin board after the COVID19 crisis reshaped her clinical workload.
"Sarah approaches every mission with seriousness, intellect, and most notably, commitment," said Gary Allen, Cayer's Housing Clinic supervisor. He also noted that she "remained engaged and connected, and perhaps even energized, by the rising needs resulting from the [COVID-19] crisis."
Cayer's bedrock commitment and contribution to advancing the public interest is demonstrated by the fact that she had three other clinical placements (Child Advocacy Clinic, Community Enterprise Project and Health Law and Policy Clinic), was involved in three Student Practice Organizations (SPOs) (Prison Legal Assistance Project, Tenant Advocacy Project and Project No One Leaves), and had three summer public interest jobs (Health Law Advocates, National Center for Law and Economic Justice and National Consumer Law Center).
"She has an unquenchable and unyielding commitment to public interest work," said Allen.
---
Michael Ki Hoon Hur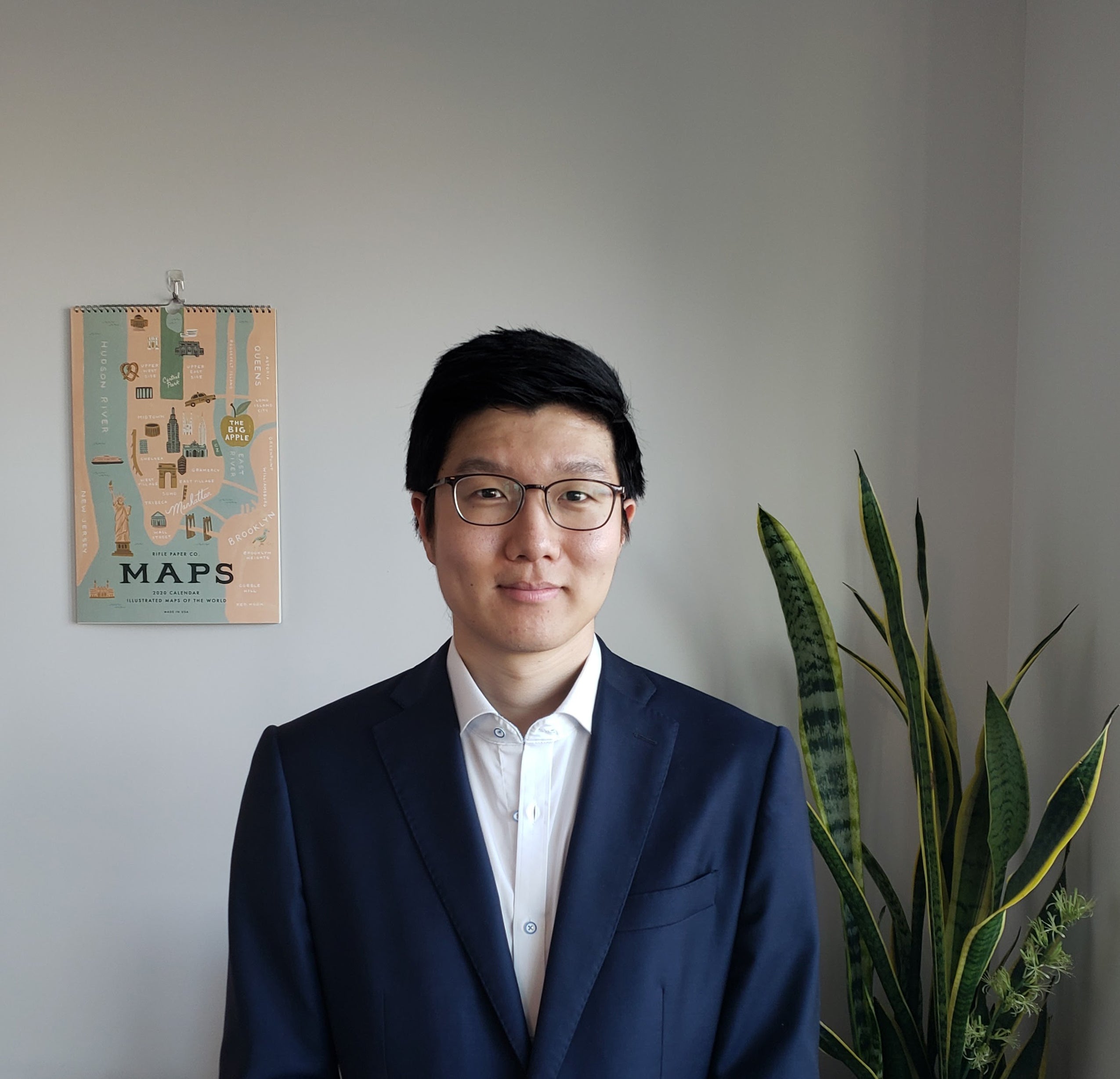 Passionate about immigrants' rights advocacy, Michael Ki Hoon Hur '20 excelled in his work over two semesters in the Harvard Immigration and Refugee Clinic (HIRC) and one in the Crimmigration Clinic. He is credited with being organized, quick-thinking, dedicated to public interest work, as well as diligent and proactive in his work.
Hur conducted regular client interviews in order to develop his client's claims for immigration protection, which ranged from cancellation of removal, to a derivative U nonimmigrant status visa, to a potential asylum application, as well as family-based petitions.
HIRC clinicians Sabi Ardalan, director of HIRC, Phil Torrey, HIRC managing attorney and director of the Crimmigration Clinic, Cindy Zapata, HIRC clinical instructor, and Zachary Albun , HIRC's Albert M. Sacks Clinical Teaching & Advocacy Fellow, describe Hur as a "quick study, enjoys researching and writing and can draft outstanding memos on short notice." He regularly took on additional advocacy projects of his own accord. Even when he was juggling the end of semester and finals preparation, he volunteered to take on research to support potential challenges to the asylum ban.
Hur's case load was broad and varied. According to Sabrineh Ardalan '02, director of the Harvard Immigration and Refugee Clinical Program, Hur "regularly thought three steps ahead" to ensure that the corroborating evidence gathered supported the case, rather than unintentionally undermining it.
He wrote a successful appeal brief to the Third Circuit, which gave his client, a woman who had fled domestic violence, another chance to have her claim for protection heard. He also worked with a team of students to win protection under the Torture Convention for another client, resulting in his release from detention. In another case concerning a client who formerly had tuberculosis and had been held in detention for more than four years, Hur drafted a habeas petition arguing that his client should be released immediately because the risk of infection from COVID-19 and likelihood of severe harm was so serious. In addition, he recently argued the case via Zoom before the U.S. District Court in Massachusetts.
Hur—who was involved in two SPOs (HLS Advocates for Human Rights and HLS Immigration Project) and had two summer public interest jobs (Attorney General's Office in Boston and the ACLU of Massachusetts)—also spent a winter semester at the Macarthur Justice Center in Washington, D.C., as part of the Criminal Justice Appellate Clinic.
---
Chrysonthia Horne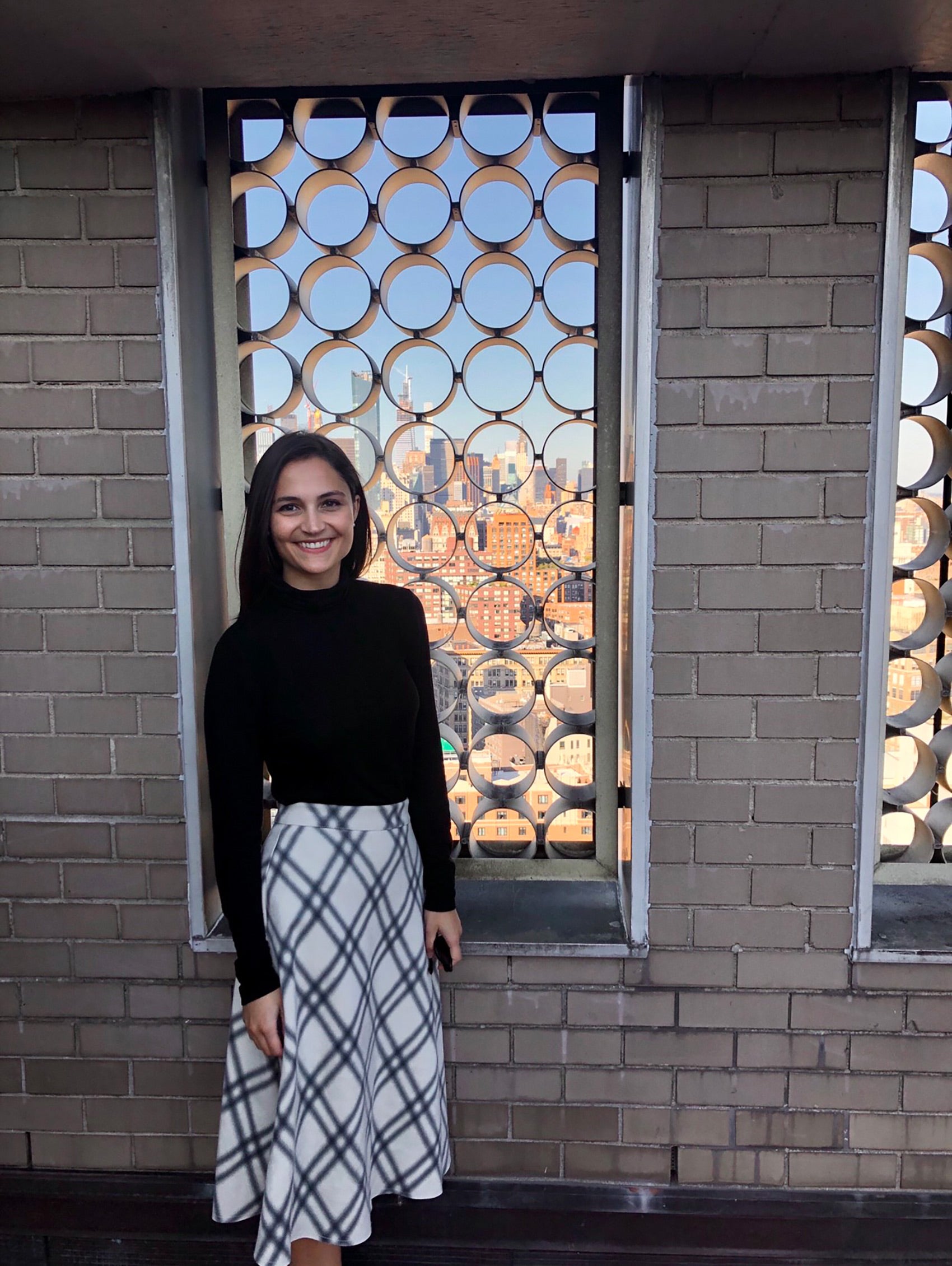 Horne tackled legal issues in a variety of areas, including veterans law, military law, administrative law, and freedom of information law, always with well-researched and sound legal analysis, even on topics where the statutes and regulations were brand-new.
But her work in individual cases best illustrates her unique skills. She worked with one post-9/11 Army veteran who was suffering from post-traumatic stress disorder due to military sexual trauma and struggling with homelessness, substance abuse relapses, and mental health issues. She had to prepare the client to testify about the sexual trauma and superbly navigated the competing obligations to prove her client's case and protect her client's well-being. She demonstrated a mature understanding of the balance between focusing on the core legal issue in the representation and providing holistic, client-centered advocacy. Her careful preparation bore fruit when the Veterans Administration granted the veteran access to benefits that it had previously denied.
Horne spent a public interest summer at the New York City Department of Housing Preservation and Development and participated in the Harvard Law Entrepreneurship Project.
---
Rajiv Narayan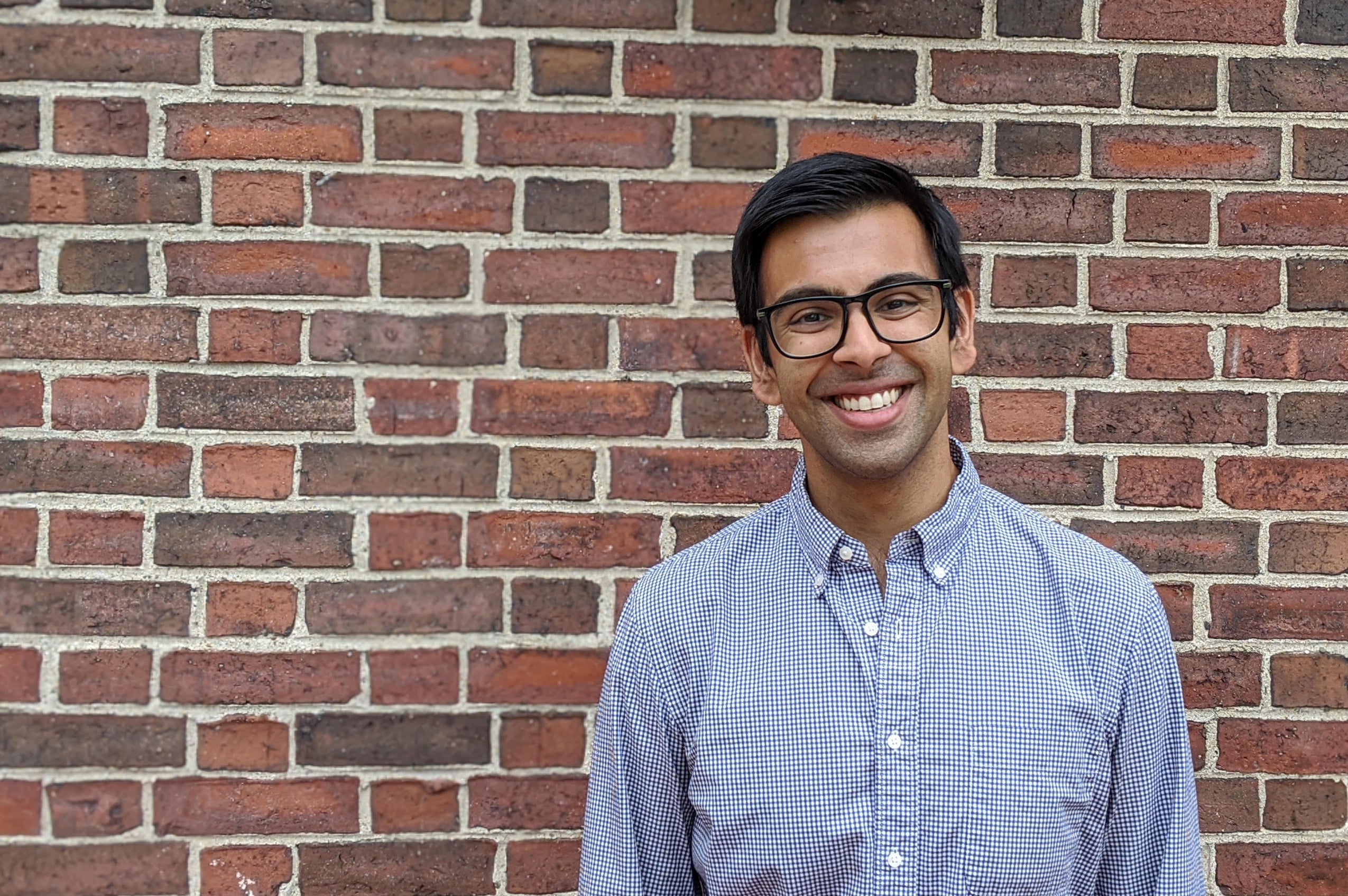 Rajiv Narayan '20 is truly exceptional in his capacity for empathy, says Professor Robert Greenwald of the Health Law and Policy Clinic. "[W]hether it is employing his active listening instincts with our transgender clients in Connecticut who are facing barriers in access to health care, or his ability to connect over the phone with individuals in prison desperately in need of medical treatment for their hepatitis C infection, Rajiv's constitution is one of compassion and concern for the plight of people who are on the short end of systemic injustice," said Greenwald. "Rajiv applies his considerable intellect and analytic abilities to problem solving. He is unflagging in this pursuit, and principled in his approach, seeing every new problem presented to him from the perspective of fundamental fairness."
Narayan made significant contributions to federal court litigation involving constitutional deficiencies in the provision of health care to incarcerated persons. He took primary drafting responsibilities on a challenging new complaint that required engagement with novel issues of justiciability, as well as with unfamiliar constitutional and statutory claims. He also provided significant insight and creativity to navigating hostile federal statutory doctrine and difficult evidentiary challenges. Greenwald praised Narayan's work as exceptional in its quality as well as its quantity. According to Greenwald, Narayan has a strong work ethic and a remarkable ability to juggle multiple projects. His personal temperament reflects his good character, kindness and generosity of spirit that make him one of the clinic's most beloved students.
Narayan spent a public interest summer with the City Attorney in Oakland, CA, in the Community Lawyering and Civil Rights Unit.
---
Martina Tiku, Harvard Defenders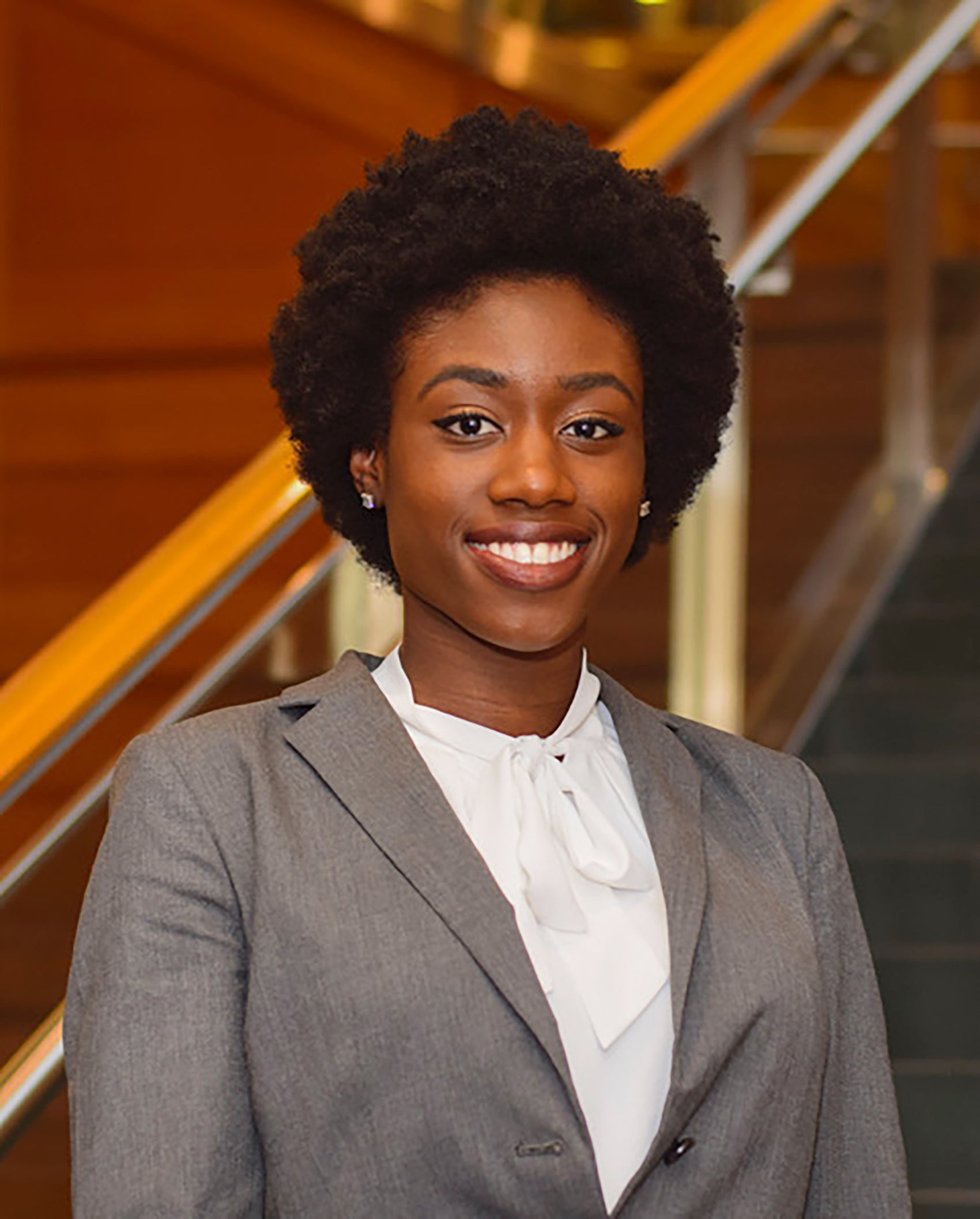 Martina Tiku '20 has been a member of Harvard Defenders, a student practice organization, for all three years of law school and has served as president this academic year. As in all SPOs, her work at Defenders has been entirely voluntary and without any academic credit. According to John Salsberg, senior clinical instructor: "She has taken a considerable number of cases, which she has handled with determination, thorough preparation, self-confidence and zeal. She always knew and appreciated who her clients were and was committed to getting the best results." Salsberg says Tiku has been an exceptional president, with strong leadership skills and high professional and moral standards. She is very supportive of every Defenders member and not afraid of the occasional need to point out to someone that their practice needs improvement. Salsberg noted that "Martina has always put the clients first and has ably directed everyone to what they need to do to fulfill their obligations to their clients and the organization … It is always so impressive how much thought she has given to every issue. She has never failed to extend her kindness and care for everyone at Defenders."
Salsberg reported that "[A]t our end of year event, we gathered in a Zoom teleconference. Defenders each spoke personally about each other in words of affection and mutual respect without hesitation or embarrassment. The compliments and love shown to Martina were beautiful expressions of just how much Martina has meant to Defenders. The love she has shown to everybody was returned in kind. She was publicly recognized for her strong advocacy and leadership by her peers."
Tiku has been a clinical student at the Harvard Legal Aid Bureau for the past four semesters. She was a member of the Prison Legal Assistance Project during her 1L year. She also spent a summer at the Legal Aid Society of New York.