An Israeli fosters West Bank entrepreneurship
Daniel Doktori '13 knew he wanted to work in the venture capital field during his first summer in law school; an interest in "emerging companies practice" had brought him to HLS. Thanks to a connection he made after consulting the alumni database HLS Connect, Doktori got both the exposure he was seeking and the opportunity to contribute to what he sees as a "visionary project." After reaching out to Israeli venture capitalist Yadin Kaufmann '84, he spent the summer in Israel and the West Bank working on the first fund aimed at investing exclusively in Palestinian high-tech startups.
Kaufmann opened Sadara Ventures with Saed Nashef, a Palestinian software entrepreneur, in April, after they raised $28.7 million from backers including Google, Cisco Systems, the European Union's investment bank and George Soros. They expect to make their first investment before the end of the year.
Kaufmann says the idea for Sadara came to him as he got to know Palestinian entrepreneurs in the software industry. Their "creative energy, drive and entrepreneurship" impressed him and reminded him of what he'd seen in the Israeli entrepreneurial scene when he joined Israel's first venture capital fund in 1987. In addition to a good investment, he recognized an opportunity that could have far-reaching repercussions.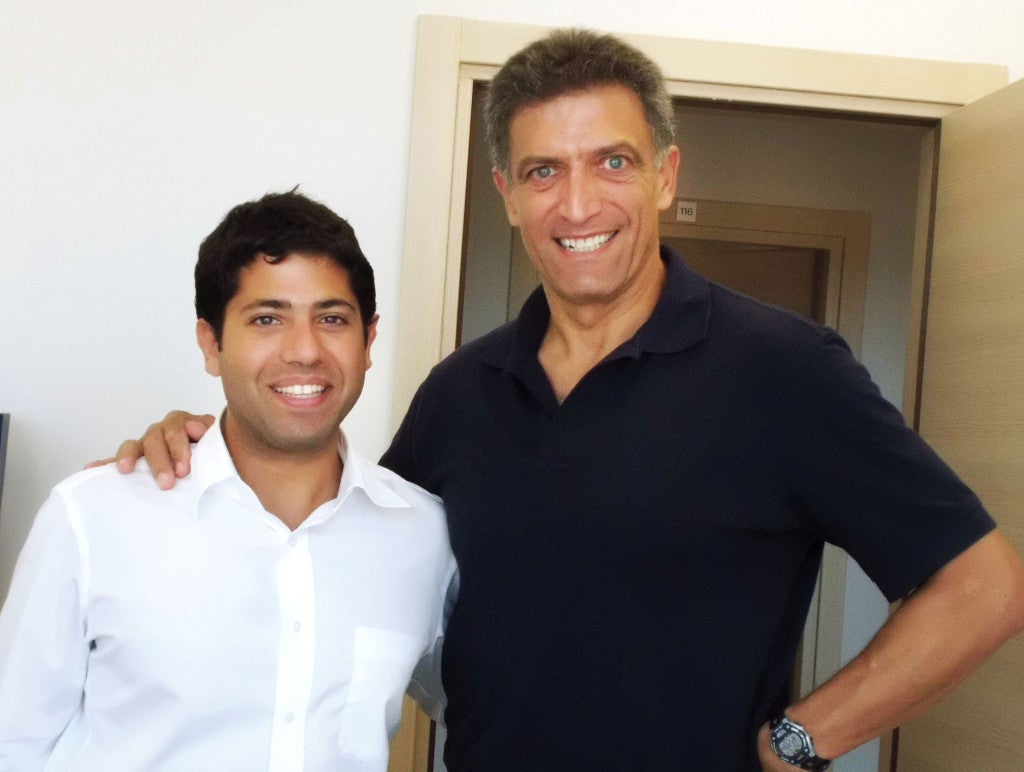 "It's a win-win," he says. "I'ma believer that economic growth and prosperity and opportunity create hope and give people a stake in their future. As an Israeli living in the region, it's in my interest that our neighbors have that kind of hope. So I think it's good for Israelis, and it's certainly good for Palestinians, to have a dynamic entrepreneurial sector that can help pull the whole economy forward."
Doktori believes that Kaufmann and Nashef "are on the verge of something big" and says the internship was a fantastic experience. His involvement included a substantive analysis of Palestinian law affecting venture capital investment and a report recommending changes. He also helped to think about how to structure the companies once the investments were made.
In addition, he traveled to Ramallah to meet with Palestinian entrepreneurs and sit in on their pitches to venture capitalists. "Just to see how one group of entrepreneurs did that was exciting," he says.
Before coming to law school, Doktori headed the New York State Governor's Task Force on Industry-Higher Education Partnerships, and drawing on his experience, he also worked with Birzeit University in Ramallah assisting efforts to promote entrepreneurship on campus.
Doktori had vacationed in Israel (his father is Israeli), but he had never visited the West Bank; in fact, his Israeli relatives had some trepidation about his doing so. But he was delighted by Ramallah, "a cosmopolitan city with a significantly educated population," where he saw for himself a wealth of talent and opportunity in an untapped market, which he says is the basis for the new fund.
Kaufmann has high praise for Doktori, saying that his work will be part of a process of getting some important changes made over time: "You want to make sure the intern is having a good and meaningful experience also, and that requires investment. But Daniel took the initiative. … I think he'll make a real contribution, maybe even to the development of the industry here [in the Middle East]."
Kaufmann says it was Harvard ties that first helped him to make his start in Israel. After he graduated from HLS, feeling the draw of Zionism, he wanted to go to Israel to see if he could "do something meaningful." Professor Alan Dershowitz, he recalls, introduced him to Aharon Barak, then a justice on the Israeli Supreme Court, who offered him a clerkship.
Although at the time Kaufmann wasn't sure it was a permanent move, he stayed on, and he agrees that Sadara Ventures is part of that meaningful work he was seeking.