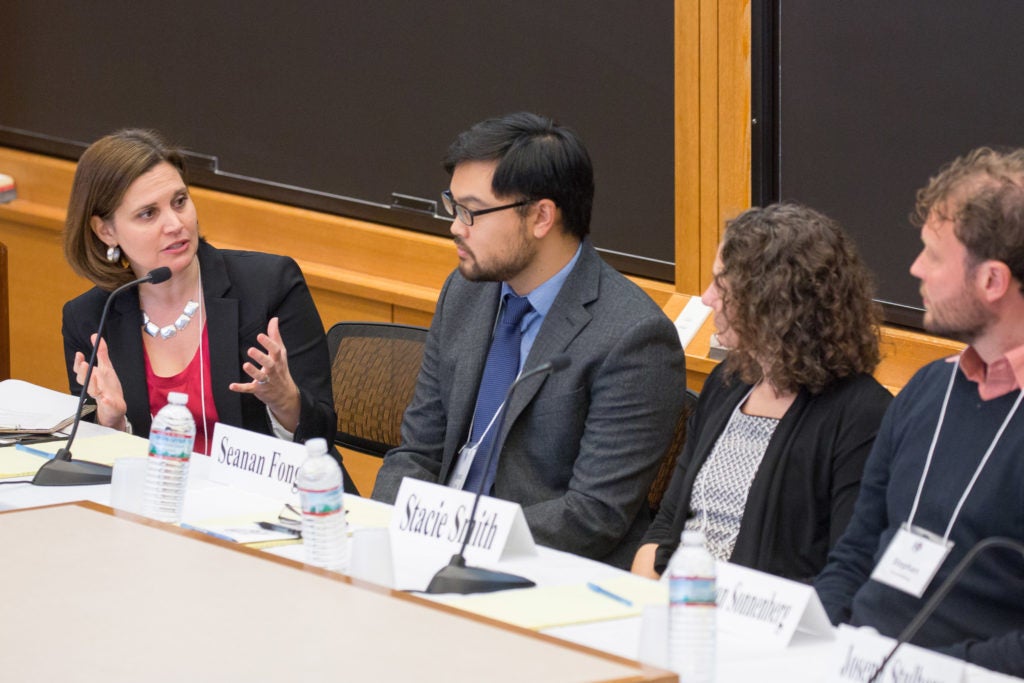 In 2006, the Harvard Negotiation and Mediation Clinical Program (HNMCP) opened its doors with a handful of students pursuing independent clinical work.
This past November, HNMCP celebrated its 10th anniversary and the clinic's evolution into a robust program of global clinical work in dispute systems design, innovative pedagogy around teamwork, and expanded course offerings in multiparty negotiation, group decision-making, teams, and facilitation. Today, HNMCP counts 260 current and former students and 84 clients from the United States and around the world. Courses offered by HNMCP have also expanded to include deeper dives into advanced skills such as multi-party negotiation and facilitation.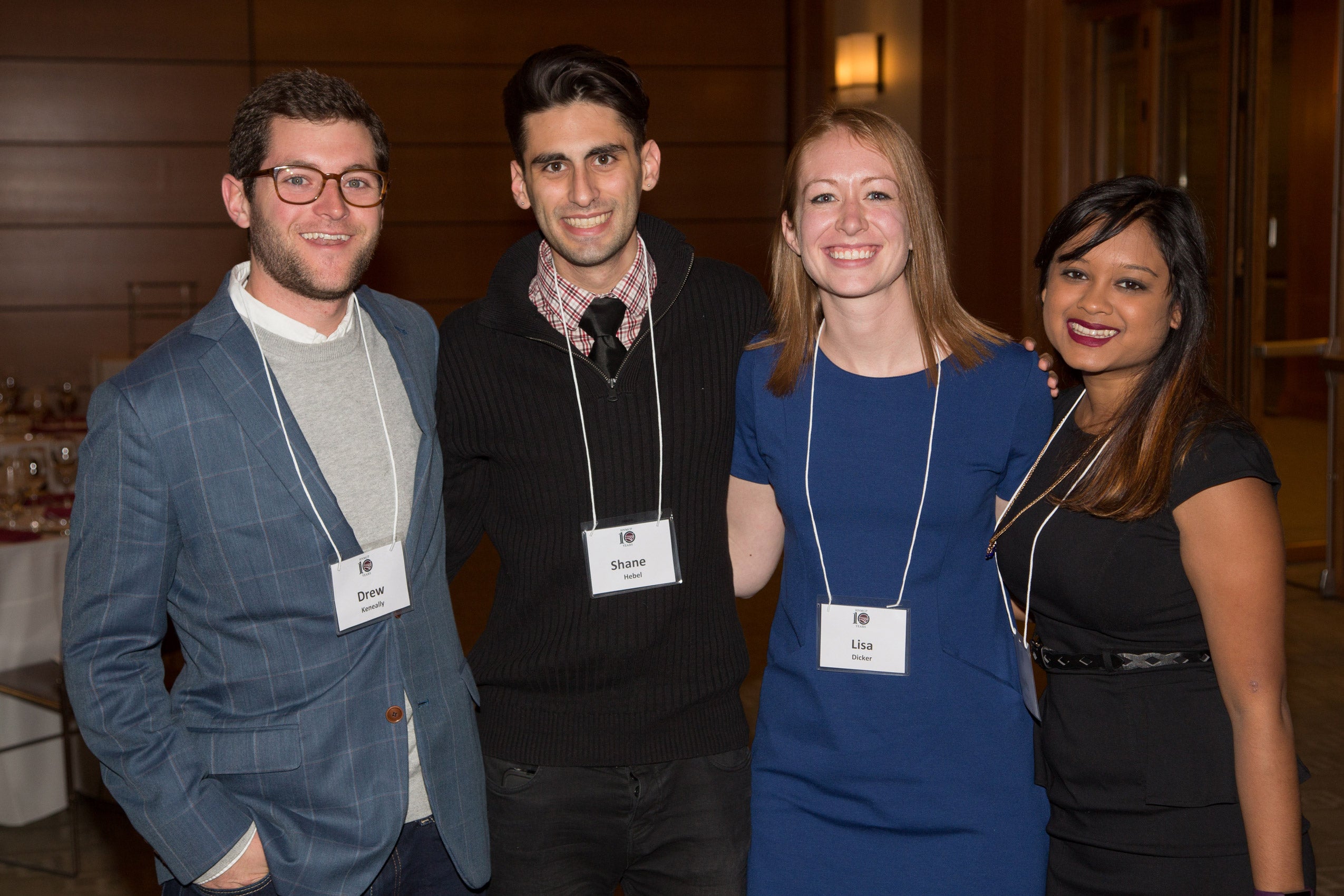 The clinic celebrated its growth, success, and its anniversary on Nov. 5, with a public symposium, hosted by Robert Bordone '97, Thaddeus R. Beal Clinical Professor of Law and Director of HNMCP, and Rachel Viscomi '01, Assistant Director and Clinical Instructor at HNMCP. The symposium was both retrospective and prospective, addressing the clinic's foundational focus on dispute-systems design, as well as looking at the role of facilitation and political dialogue.
Martha Minow, the Morgan and Helen Chu Dean and Professor of Law at Harvard Law School, opened with remarks commending the program's focus on creative thinking and uniquely designed solutions that address the systemic nature of problems. "Everybody in this room understands that having a bridge from what's hard to what's promising and having a bridge that connects people – that connects a problem to a solution, having a bridge that actually connects theory to practice – that's what the effort is," Minow said.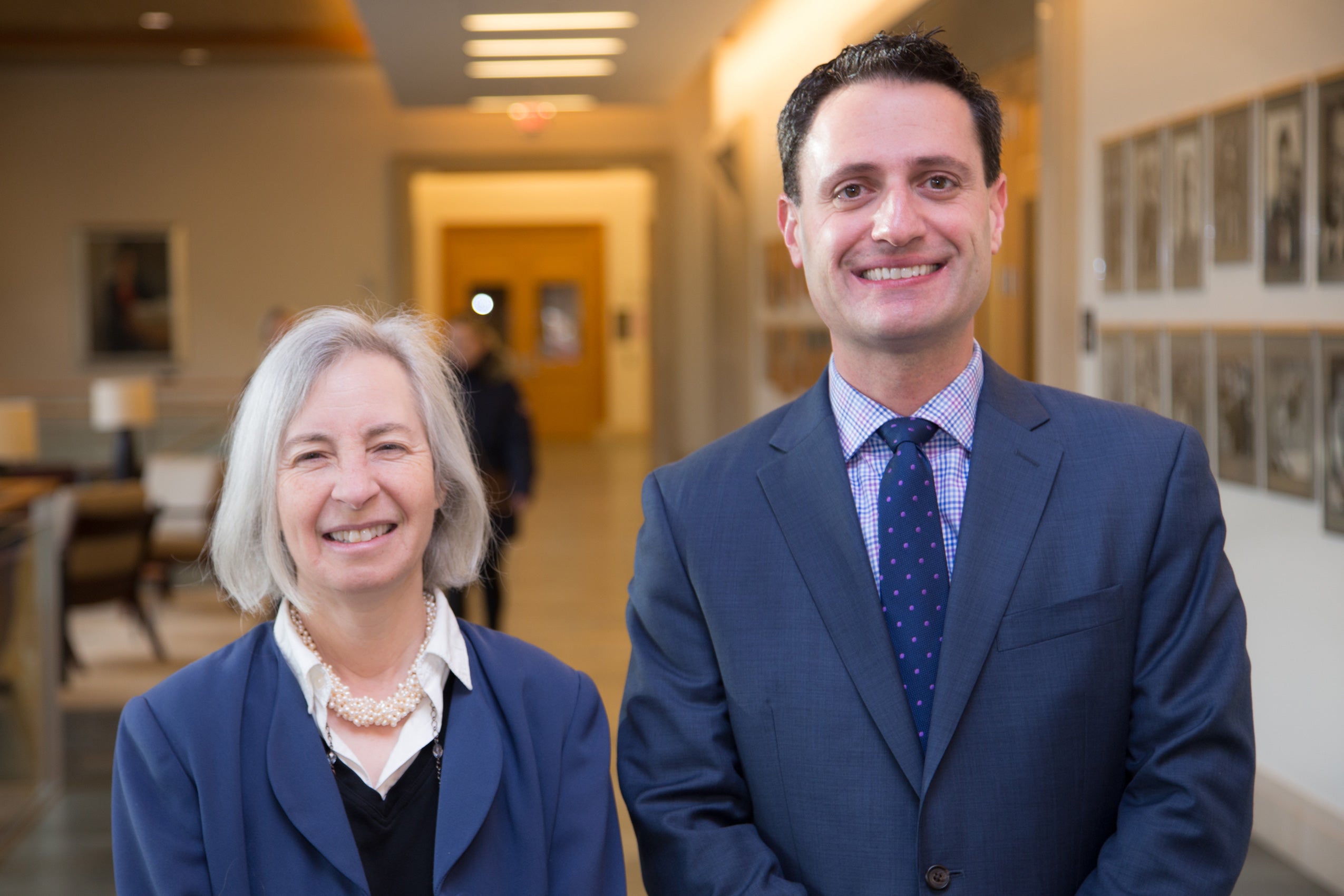 Bordone said he was grateful for help from members of the Harvard Law School community to advance the clinic. He cited former HLS Dean and current Associate Justice of the U.S. Supreme Court Elena Kagan '86, who supported the creation of HNMCP in 2006. And he acknowledged Dean Minow's support in helping the clinic grow and flourish since she became dean in 2009. Bordone paid special tribute to Frank E.A. Sander '49 LLB '52, Bussey Professor of Law, Emeritus, whose work serves as a foundation for the field and whose mentorship was critical to the founding of the clinic.
The first panel of the day looked at the ways in which Dispute Systems Design theory has come to be applied to an ever-broader range of contexts. The four panelists addressed the implications of context, identity, and setting to the theory and practice. "Dispute Systems Design: Expanding Horizons" was moderated by Viscomi and featured: Seanan Fong, HDS '16, consultant and founder of Cylinder Project and a solo ombudsman to a major tech company; Stacie Nicole Smith, senior mediator and director of Workable Peace at the Consensus Building Institute; Stephan Sonnenberg '06, faculty member and clinic expert at the Jigme Singye Wangchuck School of Law in Bhutan; and Joseph B. (Josh) Stulberg, Michael E. Moritz Chair in Alternative Dispute Resolution at The Ohio State University Moritz College of Law.
The conclusion of the 2016 election season lent particular saliency to the second panel of the day, which explored the power of dialogue to bridge differences. It also explored the challenges and limits of facilitators in leading conversations around charged topics. Bordone moderated "Political Dialogue: The Promise and Perils of Facilitation," which included panelists: Toby Berkman '10, associate at the Consensus Building Institute; Suzanne Ghais, principal at Ghais Mediation and Facilitation; Liz Joyner, executive director at The Village Square; Heather Scheiwe Kulp, clinical instructor at HNMCP and lecturer on law at Harvard Law School; and Fr. Josh Thomas, executive director of Kids4Peace International.
The panel built on HNMCP's growing body of work in political dialogue over the past three years, which includes a collaborative dialogue series Real Talk. The series is a joint initiative with the Systemic Justice Project, the HLS Now dialogue series on campus, a Facebook Live conversation and a new reading group in fall 2016, "Political Dialogue in Polarizing Times: Election 2016". (An online syllabus for the reading group is available on H20. See sidebar below)
The symposium also featured a preview of HNMCP's new pedagogical tool that will soon be available.  The video shows an unrehearsed facilitated dialogue among police officers and community members, as well as a post-dialogue interview with two professional facilitators, Danielle Bart '13 and Toby Berkman '10.

The afternoon featured a performance of Capers, a groundbreaking solo play written and performed by Anu Yadav and directed and developed by Patrick Crowley. The performance was co-sponsored by the Office of Clinical and Pro Bono Programs.  The play is based on the stories of families at Arthur Capper/Carrollsburg public housing projects in southeast Washington, D.C.  Friends and Residents of Arthur Capper/Carrollsburg is a neighborhood watchdog group of low-income families, organizers, and concerned citizens formed in 1999 by residents of southeast D.C.'s Arthur Capper/Carrollsburg public housing projects in response to the government-funded relocation efforts and demolition of their neighborhood. Actress Anu Yadav portrayed more than a dozen characters in the dynamic performance. The play raised complex questions about whether and how one intervenes in a community or conflict that is not one's own. Community organizer and returning resident, Debra Frazier, led a post-show discussion that intertwined many themes of the symposium.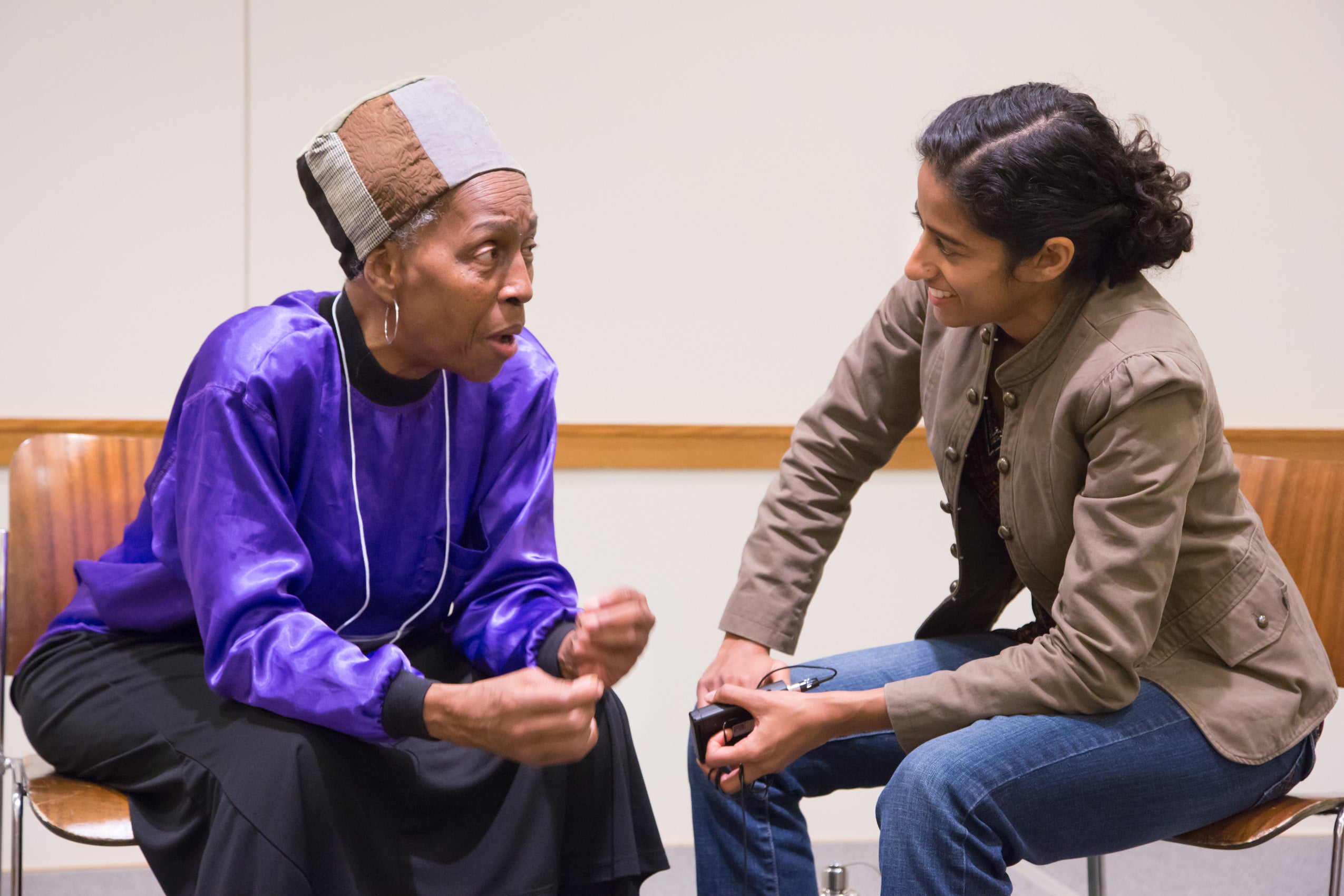 The event concluded with a gala that brought together current and former students, faculty, clients and staff. The dinner featured a Living History reflection video highlighting the impact of the clinic over the past decade.
"We have the opportunity to celebrate 10 years, and I think it's very worthwhile to celebrate how many people in such a short span of time have been served by this program," said Stephan Sonnenberg '06, panelist and former HNMCP Clinical Instructor.
"It was so exciting to bring together so many colleagues, alumni, clients, and students to see the impact of their efforts over the past decade," said Bordone. "With the need for creative problem-solving skills ever more present in the world, I hope HNMCP will continue to thrive in the years to come."