"The emotional experience … was the most difficult [part]," said Sam Koplewicz '16 about shooting a documentary on children arriving alone by boat in Greece. When he first arrived on the island of Lesbos, he climbed up to a vantage point where he could make out Turkey across the water and see the boats coming in. "At some point," he recalled, "I just put my camera down and was doing the work of the volunteers. You can't really help it."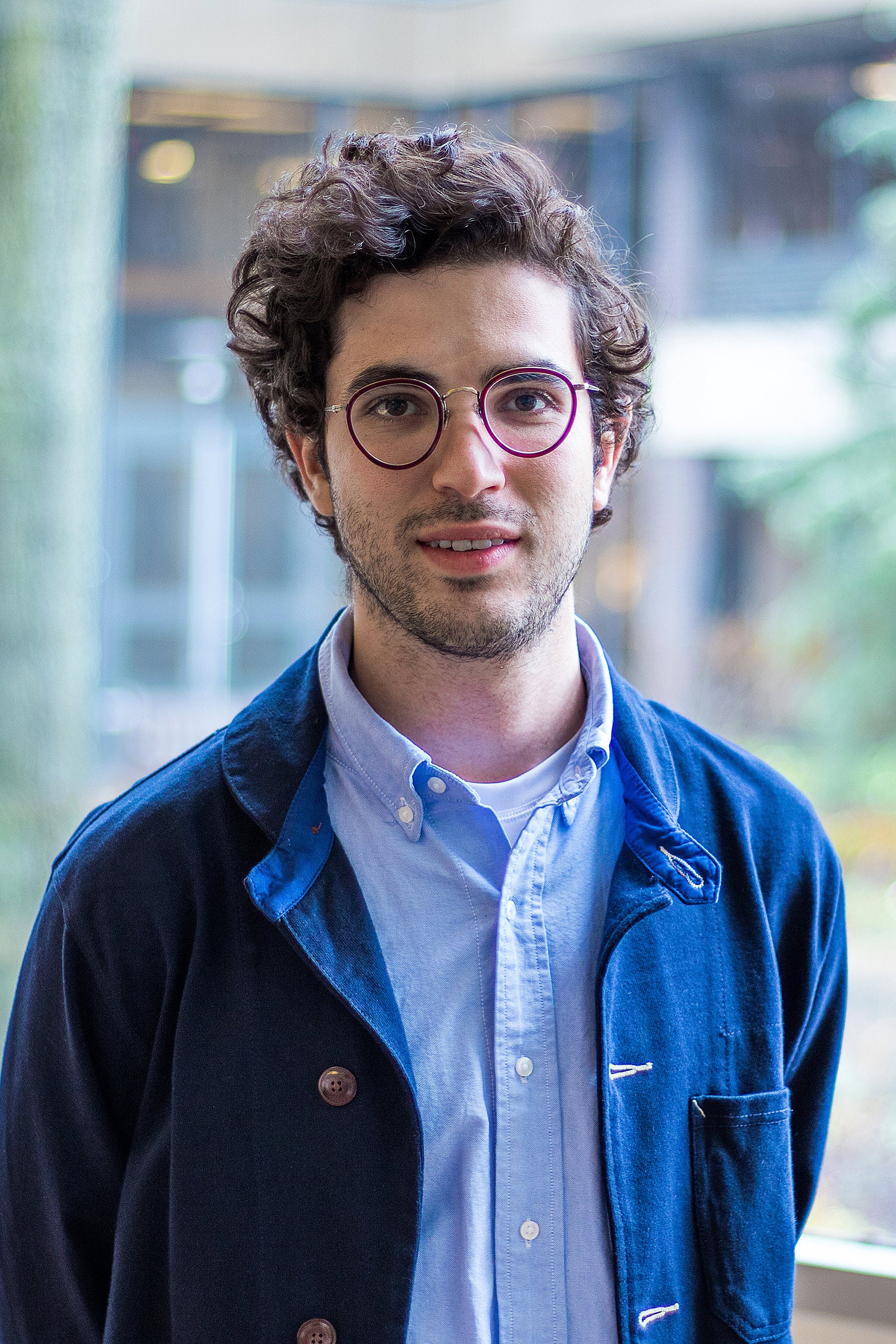 In November, Koplewicz traveled to Europe to document the conditions faced by the multitudes of refugees trying to pass through Greek registration points and refugee camps. He focused on unaccompanied minors, "these children sent to find refuge alone."
For the past two years, Koplewicz has served as president of the Harvard Law Documentary Studio, a student organization dedicated, he said, to bringing documentaries and the issues that they raise to Harvard Law School's campus and providing an opportunity for students to tell stories that matter to them through a medium they may not have tried.
His interest in film began as a teenager, about the same time as his interest in law, and he has been exploring connections between the two ever since. "The practice of law and legal institutions tend to reduce civil rights and human rights violations into words—often arcane legal words," he said. "I think film moves us and interacts with us in a way that writing can't." He hopes to incorporate video storytelling into a career in advocacy, taking inspiration from media-savvy organizations such as Human Rights Watch and short-form informational videos such as those being produced by AJ+, an offshoot of Al Jazeera.
Koplewicz first became attuned to the issues surrounding unaccompanied minors after spending a year in Croatia on a Fulbright scholarship before entering law school. As the plight of Middle Eastern refugees grew more prominent in the media, he was compelled to explore the topic through video.
Traveling by himself with a camera and a sound recorder, Koplewicz visited Moria, the primary camp on the island of Lesbos, where all incoming refugees must register. There he witnessed the detention facilities where unaccompanied minors were being held for an average of two weeks. He spoke through a barbed-wire fence with one young boy who claimed he had slept and eaten little in 13 days. "They're being kept in what looks like a prison," said Koplewicz. "There's nobody there with the appropriate training." He returned with footage and interviews from refugee camps and registration points in Athens and Lesbos and quickly pieced together a film in the hopes of raising awareness about the situation.
Doc Studio participants produced six films this year. "The filmmakers come at it from a lot of different places," said Koplewicz. "They're good storytellers. They understand policy issues. They understand how to present an argument to an audience."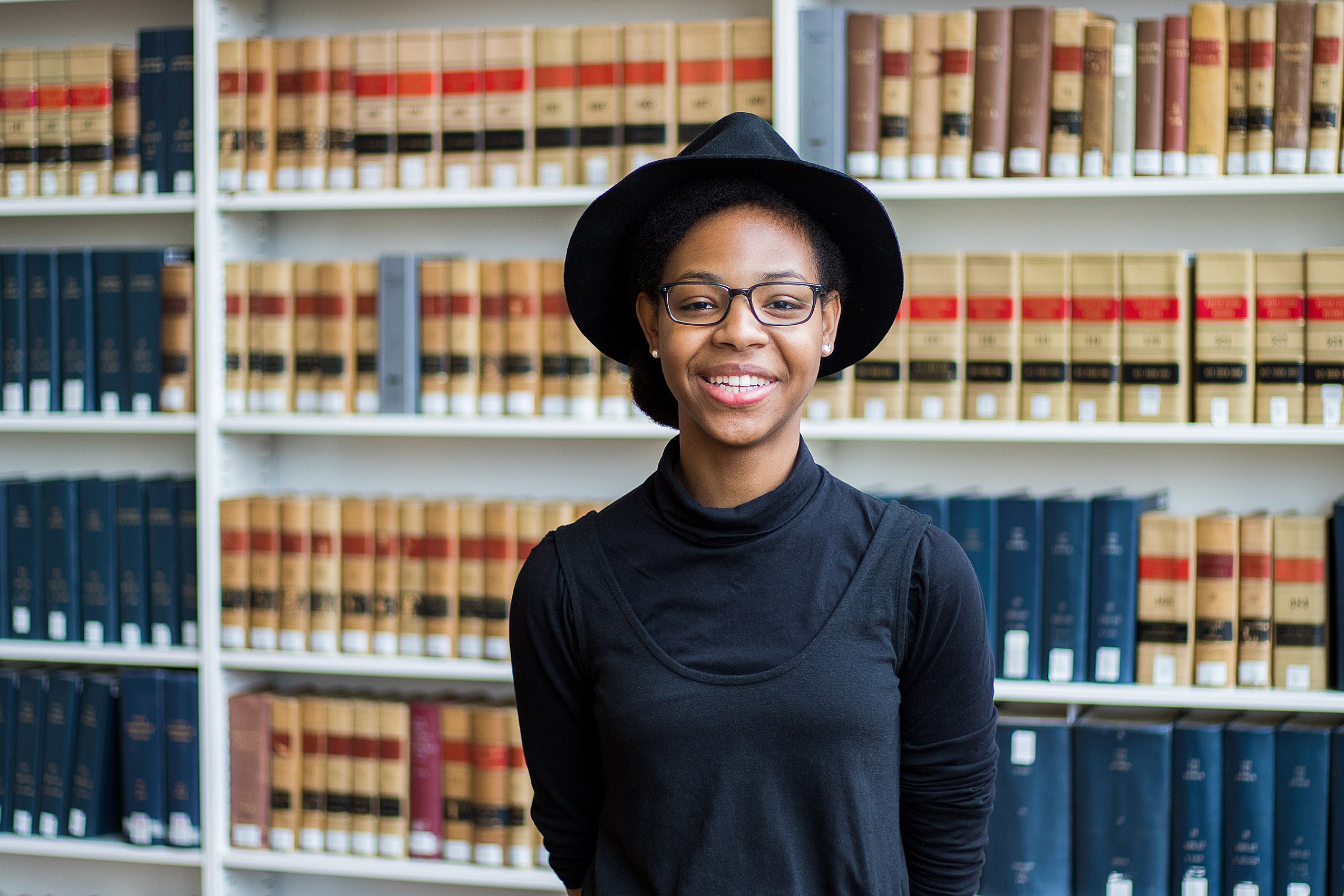 Andrea Clay '16 has been working on a documentary about the development and use of the Socratic method in legal education. She interviewed peers about their experience being cold-called during their 1L year.
"It's really hard for people to get in front of a camera and express that they felt inadequate, or confused, or stupid," said Clay. She found herself "straddling that line" between wanting to make her peers feel comfortable speaking and reminding them that what they said would be publicly viewed.
Clay is also exploring the pedagogical value of alternative teaching methods—"a hot topic on campus," she said. "I think it's really helpful to legal professionals, especially law professors, to see how some of their colleagues are doing things differently."
With experience as a K-12 classroom teacher, Clay intends to use her law degree to do child advocacy work within the education system. She cited the New Media Advocacy Project—founded by Adam Stofsky '04—as an inspirational example of how film is used meaningfully for advocacy and social justice work.
Other topics addressed by this year's student filmmakers include gentrification in Boston, the role of religion in shaping individuals and the experience of an Ethiopian political refugee. The films were screened this spring at the Harvard Film Archive in the Carpenter Center for the Visual Arts.
"Making their own films gives students the resources to learn about media advocacy in a practical, hands-on way," said Rebecca Richman Cohen '07, a filmmaker and HLS lecturer who, along with Jeannie Suk '02, acts as an adviser and mentor to the Doc Studio participants. Cohen teaches courses in digital storytelling and documentary film at HLS, and believes that young advocates must be comfortable communicating across multiple media platforms in their legal work. "The tools are so inexpensive and powerful," she said, referring to cameras, smartphones and other ubiquitous video technologies. "Video lets lawyers bring clients' voices directly to policymakers, judges, and mainstream media. … [I]t can expose corruption and law violations … and enhance public understanding of the law."
In addition to helping law students make documentaries, the Doc Studio organizes events on campus, bringing guest speakers and hosting screenings and discussions with filmmakers. This spring, it launched a new program in partnership with a high school in Lawrence, Massachusetts. Ninth-grade biology students are learning the fundamentals of documentary storytelling and creating a brief video illustrating a public-health issue in their community.