It may still feel a bit like summer, but Harvard Law School's campus is already abuzz with excitement as students attend their first day of classes, catch up with friends and faculty, and dive into the work of advancing truth, law, and justice (like our school shield says!). Along with new subjects to be learned, new journal articles to be written, and new causes and clients to support, there are also new friends and colleagues to be met.
To learn more about their backgrounds and aspirations, we reached out to a few of Harvard Law's newest students — including members of the J.D. Class of 2026, a transfer student and joint program student who will join the Class of 2025, and candidates for the Master of Laws degree. Read on to see what they told us.
---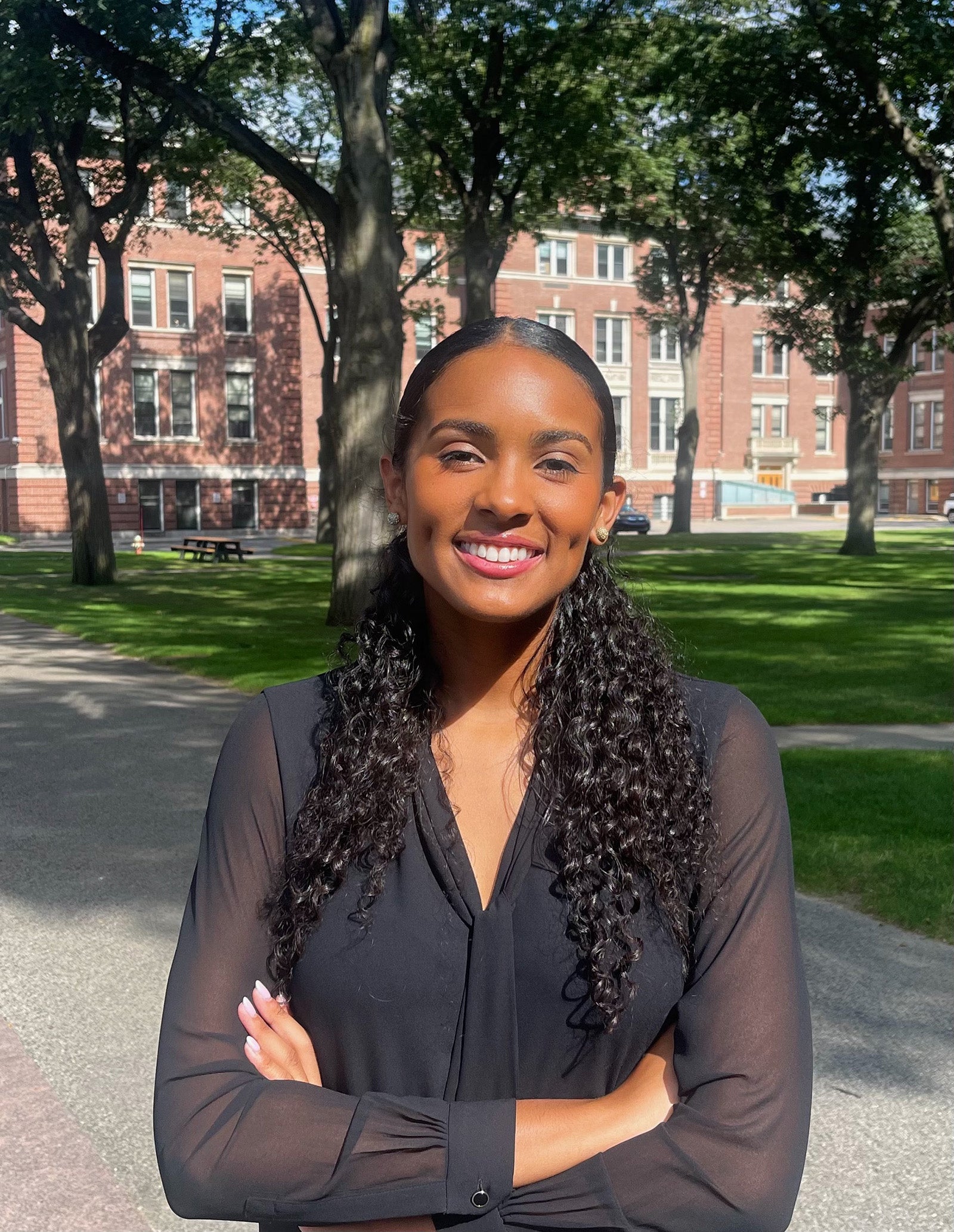 Bianca Williams-Alonzo '26
Where I'm from: Los Angeles, California
Undergraduate institution: Columbia University
What I was doing before law school: I worked as the executive assistant and special projects coordinator at Essie Justice Group (Essie), a non-profit organization that aims to break the isolation of women with incarcerated loved ones and end mass incarceration's harm to women and communities. At Essie, I directly supported the executive director and founder, Gina Clayton-Johnson, in building a Black Feminist institution that harnesses the leadership of women with incarcerated loved ones. Essie's organizing and campaign work drives forward systemic solutions that address gender justice and racial justice inequities within the American criminal legal system.
My interests and hobbies: Exploring new running trails, watching live plays and musicals, taking road trips, trying new ramen restaurants.
An interesting fact about me: Last year, I completed my 200-hour yoga teacher certification to deepen my mindfulness practice and share my passion for yoga with my friends and family.
What I'm looking forward to at Harvard Law: I'm looking forward to returning to an academic environment and working with my brilliant classmates and professors to explore all of the opportunities HLS has to offer.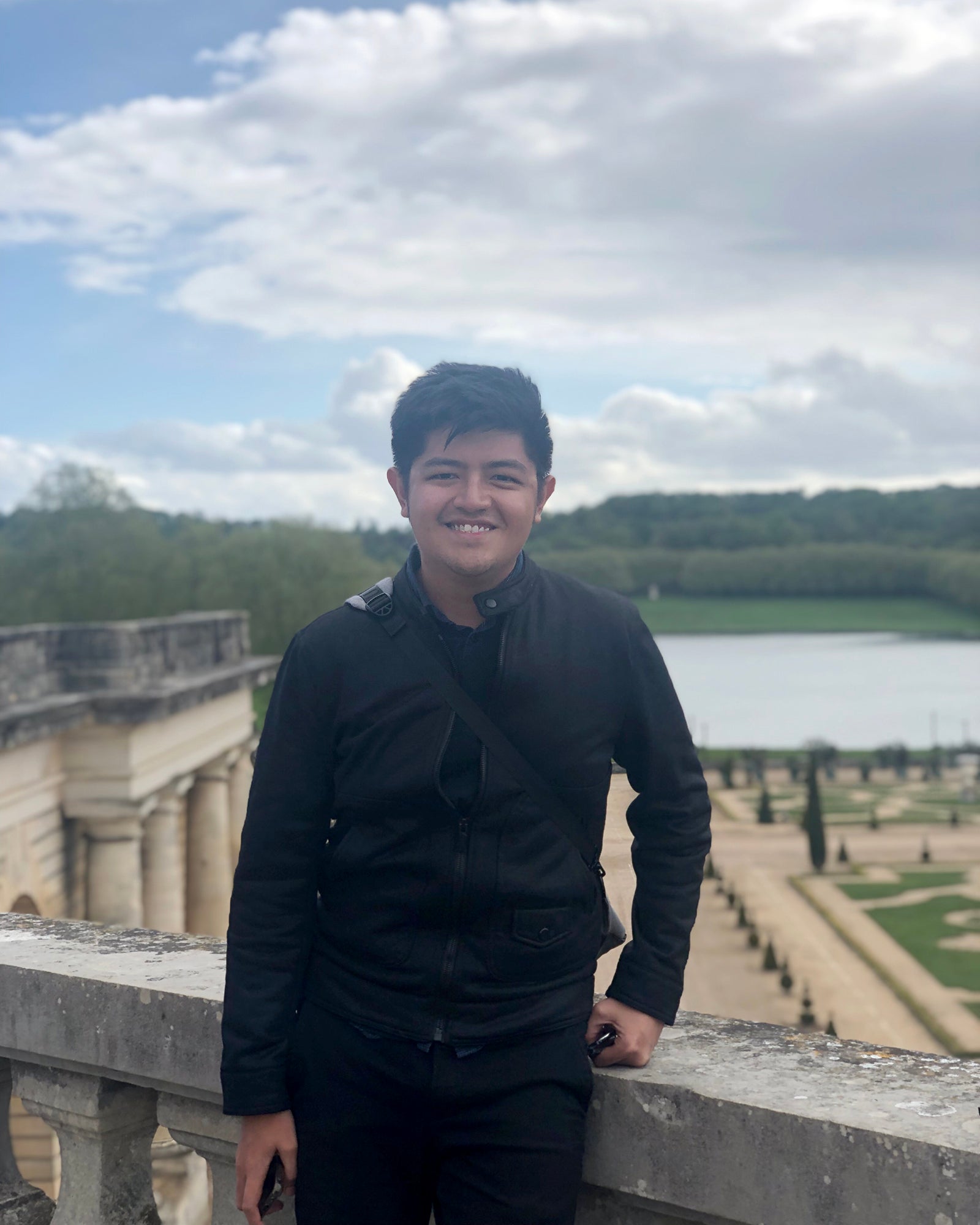 Harvey A. Bilang LL.M. '24
Where I'm from: Philippines
Undergraduate institution: University of the Philippines-Manila
Law school: Ateneo de Manila University.
What I was doing before law school: I worked in a law firm for a year, then I transferred to the Supreme Court of the Philippines, where I worked as a court attorney for the past five years. I have also been teaching political law in two law schools for the past three years.
My interests and hobbies: Watching (local and international) volleyball games, documentaries on history, and true crime stories. Yup, I am a full-fledged couch potato.
An interesting fact about me: I was part of the school choir when I was in law school even though I am not a good singer. My closest friends in law school are good singers and were part of the choir, so when they attended practices after our classes, I almost always went with them and just passed the time there. Since the choir needed extra male members, and I was always in the practice area anyway, they figured they could just recruit me and teach me to stay in tune. I have not (willfully) sung in a public setting though since graduating.
What I'm looking forward to at Harvard Law: I am most looking forward to expanding my worldview from both the courses I will take and the interactions I will have with people at HLS — people from different cultures, backgrounds, and walks of life.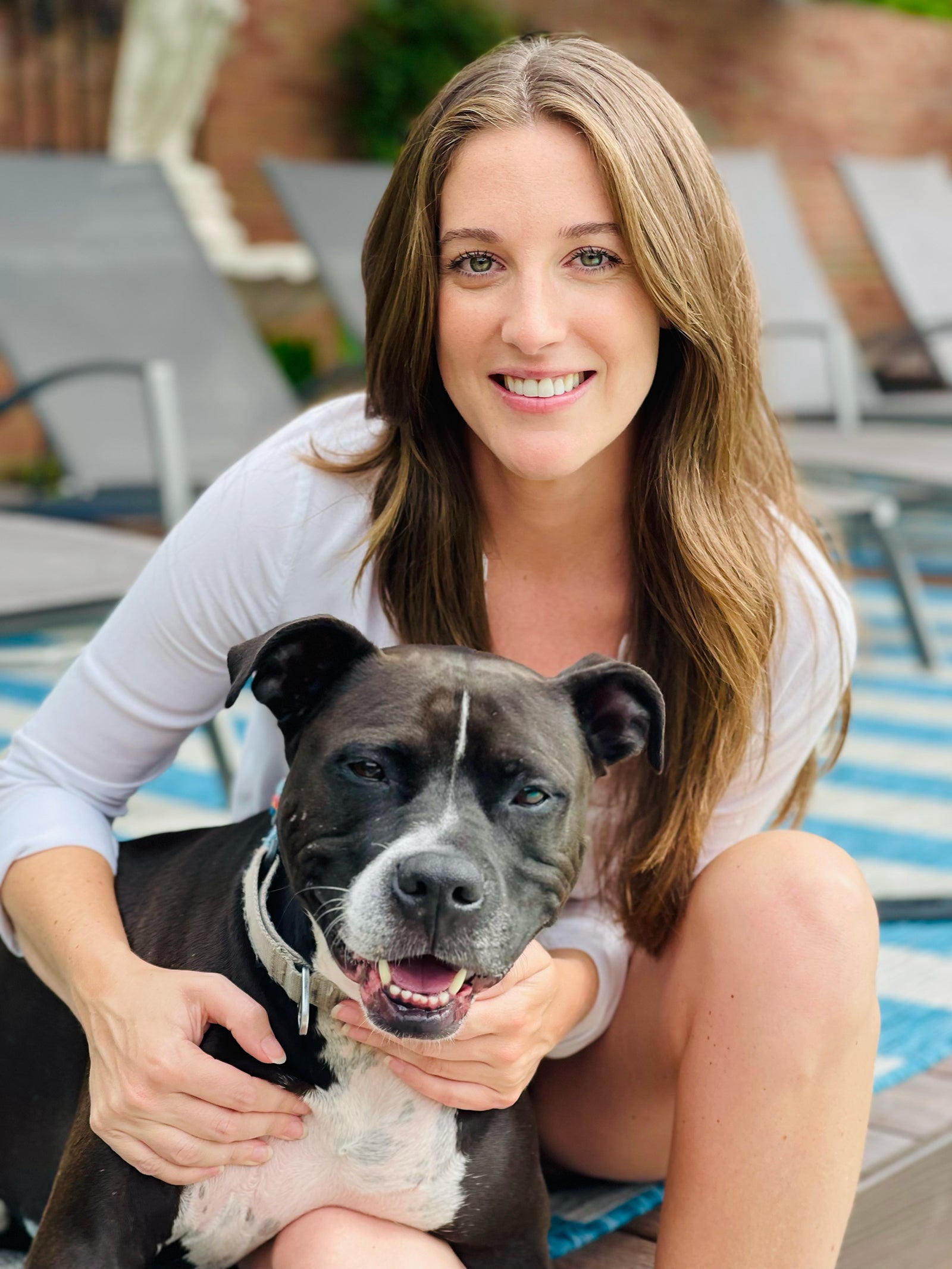 Katie Kraska '26
Where I'm from: Lexington, Kentucky
Undergraduate/graduate institution: DePauw University (a small liberal arts school in Indiana); The London School of Economics and Political Science
What I was doing before law school: Before taking the leap into law school, I was living in Washington, D.C. and working as the director of federal legislation for the American Society for the Prevention of Cruelty to Animals. As a federal lobbyist, I developed and led policy strategies to move the needle on animal protection initiatives, which involved everything from testifying to Congress to cultivating and directing coalitions to spearheading campaigns. This is actually how I was introduced to HLS — a group of Animal Law Program students visited my office to learn about what we do, and the rest is history.
My interests and hobbies: To blow off steam, you'll usually find me watching live music — anything from jazz to bluegrass to electronic, milling around a contemporary art museum or gallery, running or hiking with my dog, Onyx, horseback riding, and traveling. I am a big believer in work-life balance and am looking forward to exploring Cambridge and the surrounds!
An interesting fact about me: I can wiggle my ears, I speak a little bahasa Indonesia (sedikit saja) from spending a year in the country after undergrad, and for preschool show-and-tell I brought in a spaghetti squash I had named Free Willy after watching the movie. It didn't leave my side for weeks!
What I'm most looking forward to at Harvard Law: For me, people and relationships are the spice of life, so I am most looking forward to developing community at HLS. The next three years are going to be challenging and rewarding, and the people we surround ourselves with are what give these experiences meaning and depth. I am sure I will learn more than I can imagine in class, but I plan to learn just as much from my classmates, administrators, advisors, alumni, and the Cambridge community.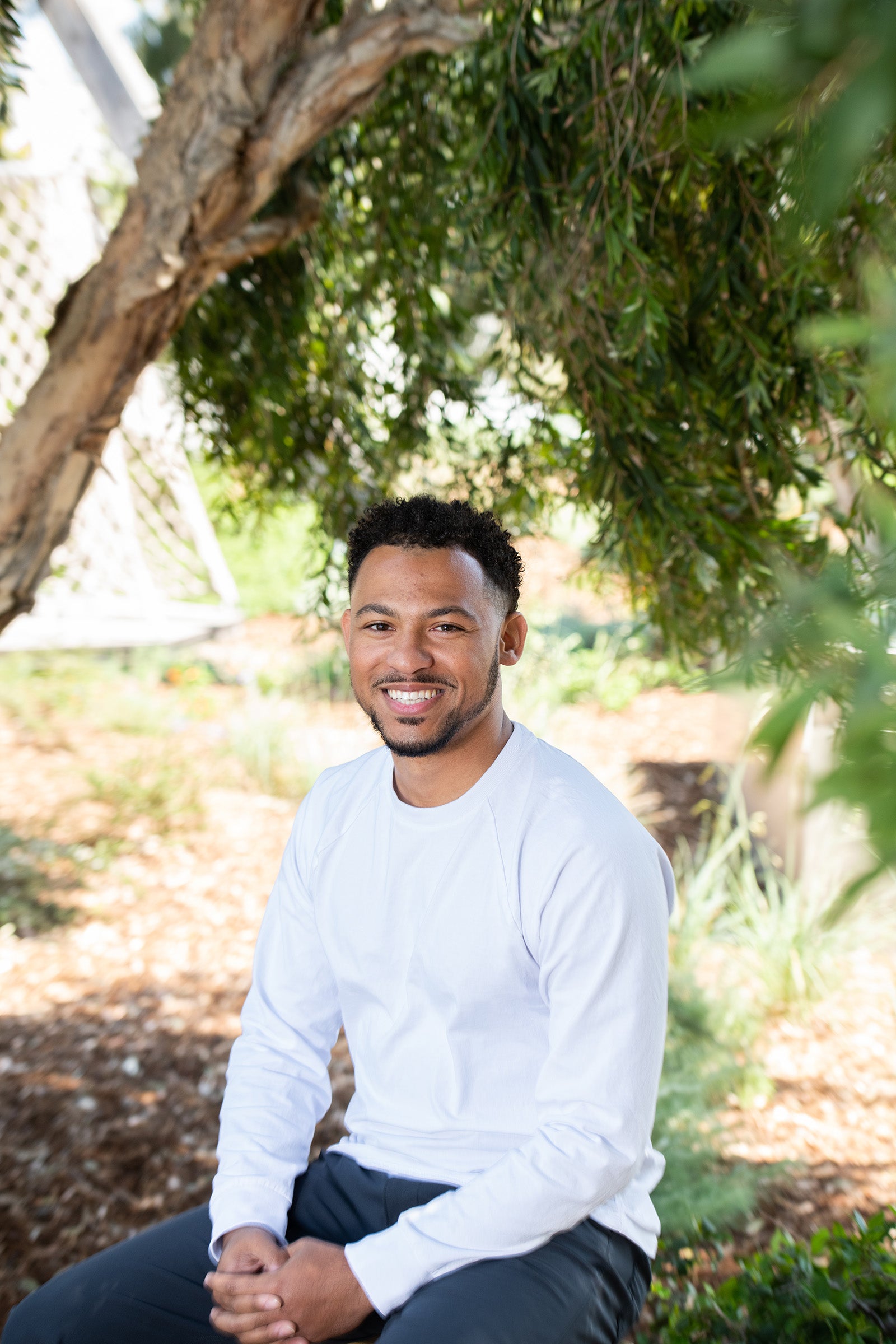 Chandler Rankin '26
Where I'm from: Columbus, OH
Undergraduate institution: University of Cincinnati
What I was doing before law school: I moved to the San Francisco Bay Area and spent about two years working as a product manager at Meta on a variety of projects across Instagram and Facebook. I also completed the SEO Law Fellowship and got an opportunity to work at Kirkland & Ellis in San Francisco this past summer, which was an incredible start to my legal career!
My interests and hobbies: I love college football and basketball (Go Bearcats!) and in my free time I enjoy running and trying new restaurants. I also took advantage of my two gap years to do a little bit of traveling in Europe and Asia, which were both amazing!
An interesting fact about me: One interesting fact about me is that I'm what some would call ambidextrous and others would call "mixed-handed." I use different hands (and feet) for different activities but can also use both for a number of things!
What I'm most looking forward to at Harvard Law: While I really look forward to taking this next step in my career and exploring an entire new professional realm, I'm definitely most excited to meet, learn from, and befriend my classmates at HLS. I've always been energized by developing new relationships, and I have no doubt that I'll form wonderful and lasting ones while in law school!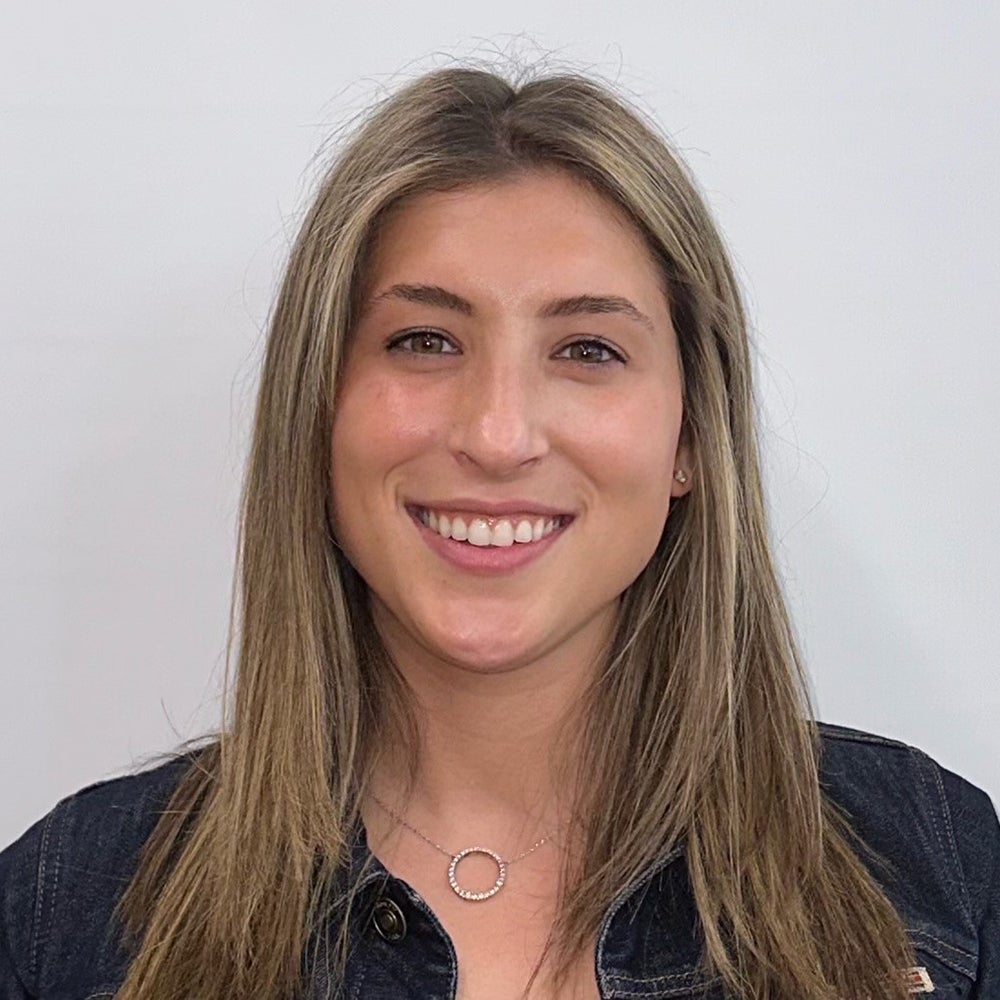 Olivia Schwartz '26
Where I'm from: I am from Englewood, New Jersey but have been living in NYC for the past 4 years and lived in Israel for 2 years prior.
Undergraduate institution: Yeshiva University – Stern College for Women
What I was doing before law school: I fulfilled a lifelong dream of serving in the Israeli Defense Force. My great grandparents were Holocaust survivors that got married on the steps of Bergen-Belsen and when they moved to America after the war, they instilled in me a responsibility to pursue justice for persecuted communities. I served as one of the first female combat soldiers in the Border Police (Magav) unit. After completing my service, I did research for former SEC Commissioner Robert Jackson on topics such as ESG, financial regulation, and broker misconduct, and worked as a preschool teacher.
My interests and hobbies: I love expressing myself through my art: fashion, drawing, and painting. I also love boxing and NYT crossword puzzles — currently working towards mastering the Saturday edition.
An interesting fact about me: I've worked a wide array of jobs including working at a hedge fund, emerald dealing, marketing, and preschool teaching. Oh, and I can talk with my mouth closed.
What I'm most looking forward to Harvard Law: The friendships I'll be making with my peers in different organizations like with the First Class society and the relationships I'll be making with my professors. I am currently doing research for Professor Jesse Fried and am looking forward to taking classes with Professor Noah Feldman.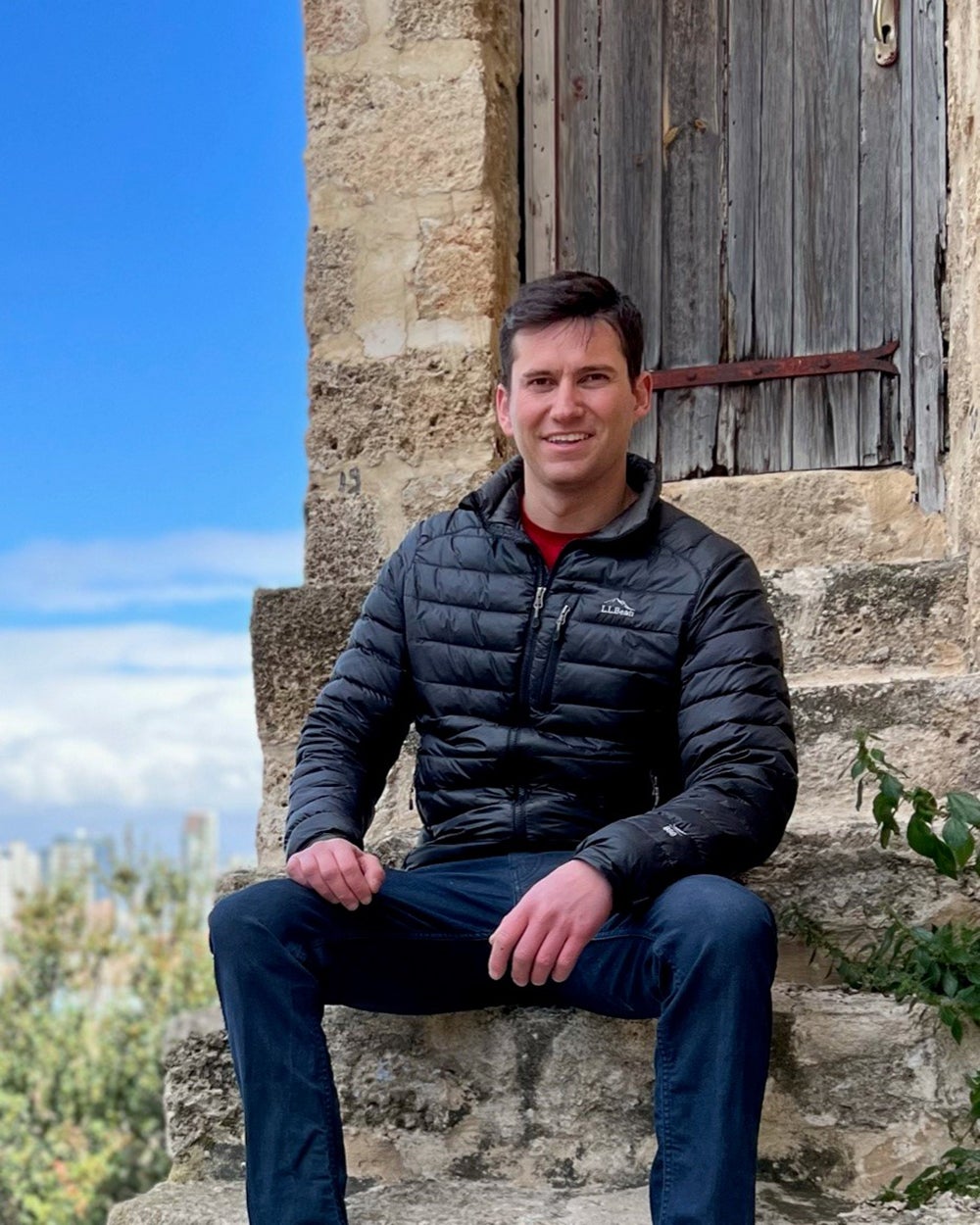 Adam Schneider J.D./M.P.P. '25
Where I'm from: Deerfield, IL
Undergraduate institution: Dartmouth College
What I was doing before law school: I served for five years as an officer in the United States Navy. I did two tours of duty. The first was aboard the destroyer USS Michael Murphy, on which I did three West Pacific deployments (everywhere from Australia and Fiji to the South China Sea to off the coast of Korea). I then served as the navigator of the USS Manchester. After separating in early 2021, I spent the next eight months living in my truck and traveling the American West hiking, climbing, and skiing. I started my joint program in August 2021.
My interests and hobbies: Outside of school, my main pursuits are outdoor sports. Skiing and climbing are my favorites, but I also love road cycling, mountain biking, backpacking, fishing, scuba diving, and pretty much anything else outside. I also am a big nerd for museums, zoos, and aquariums (the Boston Aquarium is fantastic!).
An interesting fact about me: I had two complete 25th birthdays. Sailing east across the Pacific back home to Hawaii in 2018, my ship crossed the date line on my birthday, so we repeated the entire day. It was great, we even had two parties!
What I'm looking forward to at HLS: I am really looking forward to meeting everyone and making connections and friendships here. Though I did my first year at HKS, I am now transferring to HLS after this past year away from Cambridge for 1L. I really missed being part of the vibrant and engaged community I found throughout Harvard, so I am most excited to reestablish myself within the community once again now that I am back for the next two years. Also, I can't wait for the skiing this winter!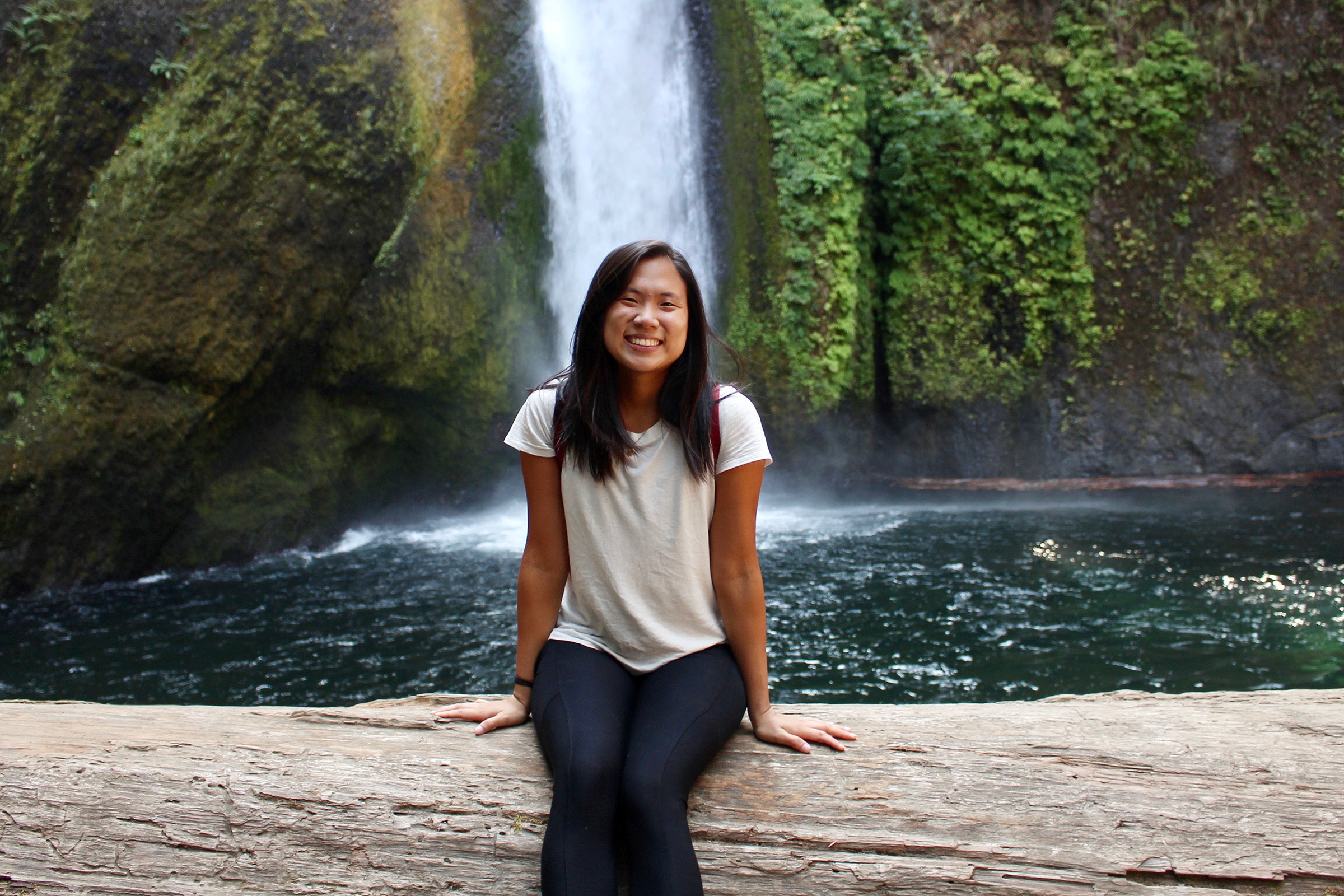 Cindy Wang '26
Where I'm from: Queens, New York
Undergraduate institution: Vassar College
What I was doing before law school: I have been working as an ESL teacher for the past five years at a public school in Brooklyn that serves recently arrived immigrants. Being a teacher has without a doubt been the most difficult and the best thing I have done thus far. I will be missing my students terribly!
My interests and hobbies: I love playing guitar, listening to audiobooks, running, and going for long walks with my dogs. Generally, the more time spent outdoors, the better!
An interesting fact about me: Five years ago, I started a birthday tradition where I run the number of miles that corresponds with the age I am turning. I'm always on the lookout to recruit friends who want to run it with me! 🙂
What I'm looking forward to at Harvard Law: After teaching, I am excited to be on the student side of things once again. I am most looking forward to joining some student practice organizations so that I can take what we learn in the classroom and put it into action in the community. Outside of school, I would love to qualify for and run the Boston Marathon at some point in these next three years!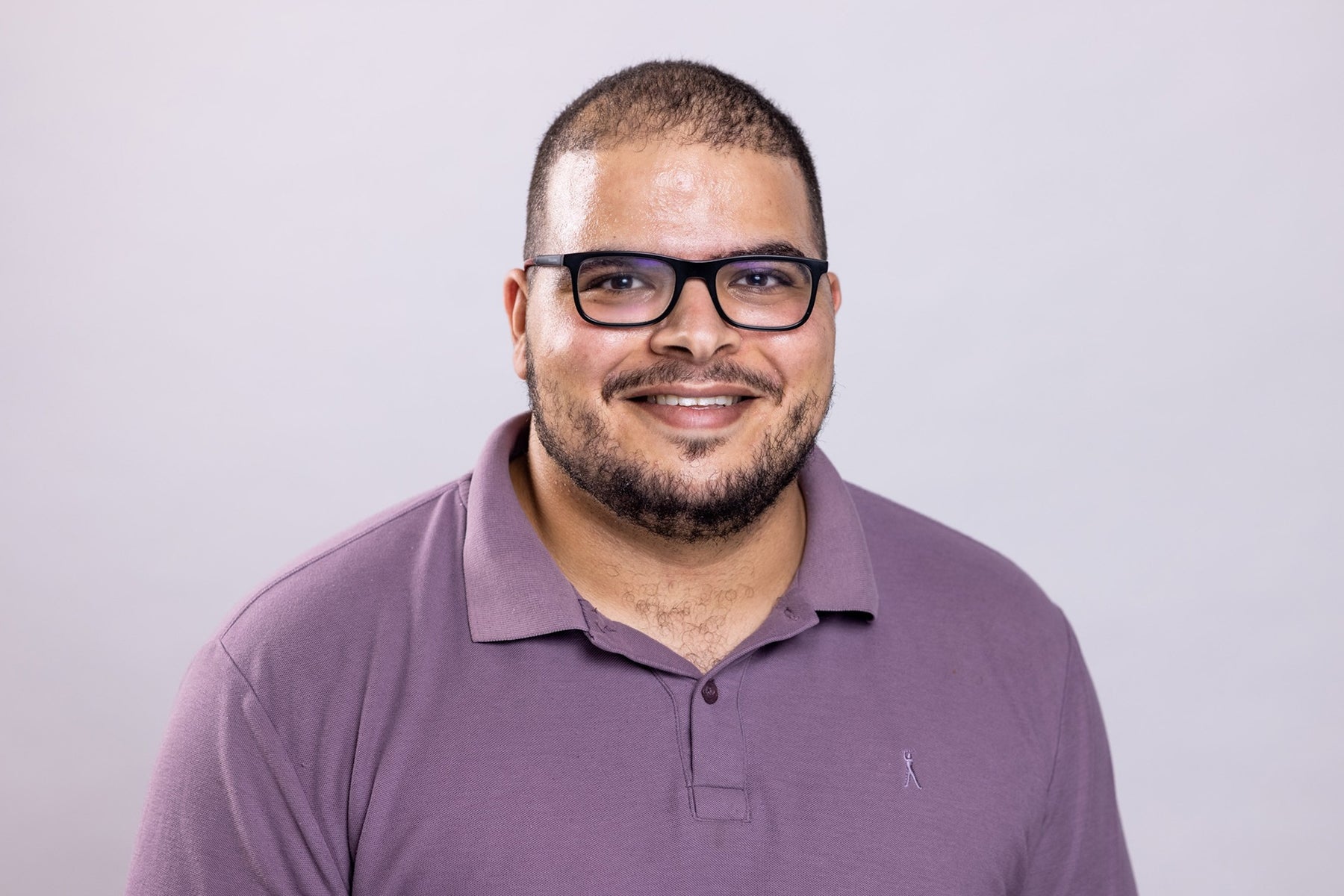 Hamad Swaid LL.M. '24
Where I'm from: Palestine/Israel
Undergraduate institution and/or law school: Tel Aviv University
What I was doing before law school: I was an associate at a leading class action firm in Israel and led large-scale complex litigation and innovative class action cases in various domains, including discrimination, and environmental protection. Aside from my work as a lawyer, I was a teacher's assistant and research assistant in different areas of law. I am also researching the laying of internet infrastructure in Israel and its effects on Palestinians.
My interests and hobbies: I'm a lover of philosophy, psychology, and exact sciences. Also, I'm a devoted karaoke singer that will bring all that he has to the stage.
An interesting fact about me: I was born in a village that lacked basic infrastructure, with no electricity or running water, and somehow ended up here at Harvard (I was fortunate to meet a lot of great people and organizations along the way).
What I'm most looking forward to at Harvard Law: As a declared foodie, the first thing that I did was to check what are the best foods that Boston has to offer. I can't wait to try the clam chowder and crab sandwich (if you have any additional suggestions, please contact me). And on a serious note, I'm excited to get to know my classmates from all over the globe.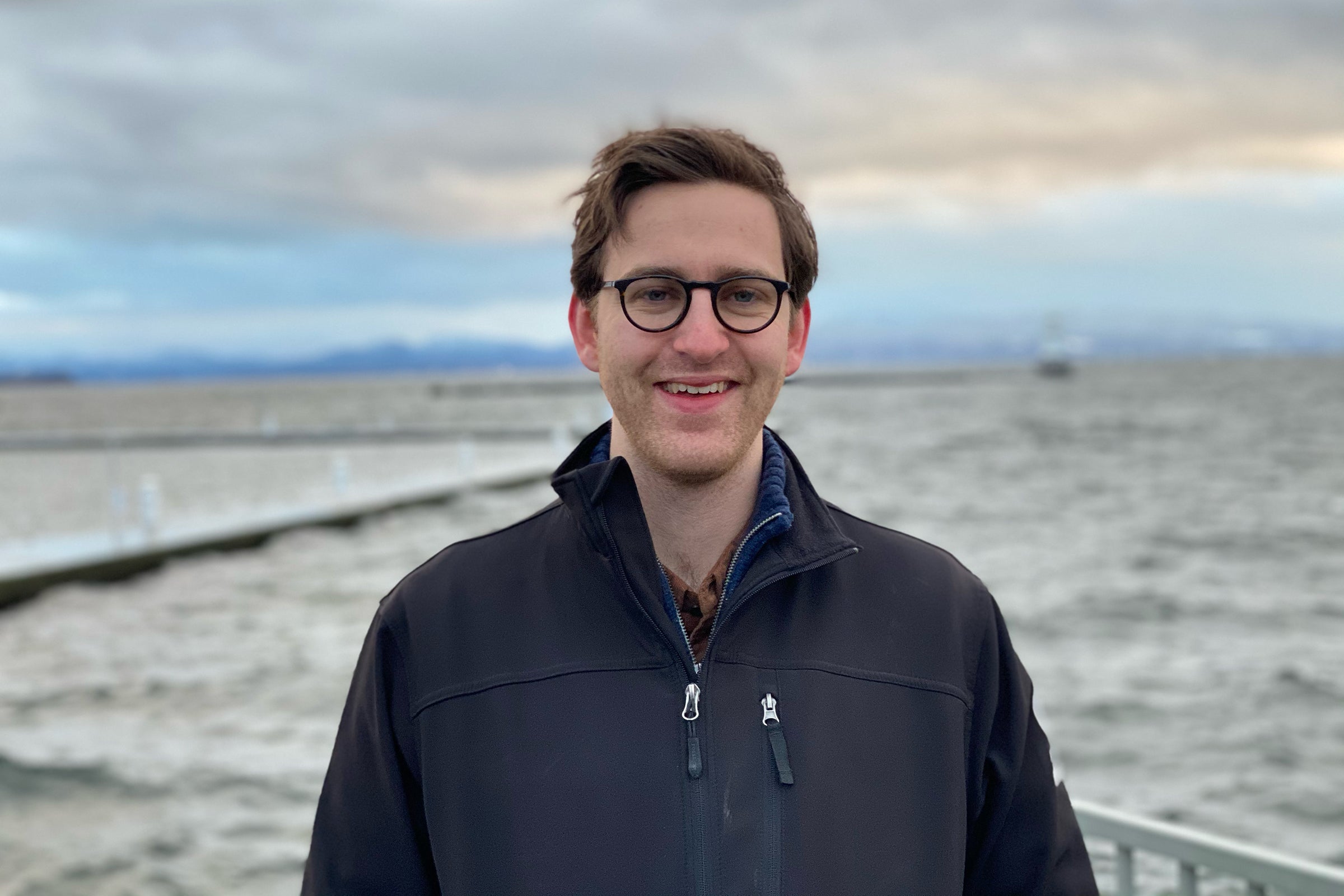 Ben Rutan '25
Where I'm from: Northborough, MA
Undergraduate institution/previous law school: Dartmouth College/The George Washington University Law School
What I was doing before law school: After graduating from undergrad, I worked in health tech out in San Francisco for a few years before moving to DC and working as a policy advisor for a member of Congress.
My interests and hobbies: Singing and boxing! I joined choirs in both SF and DC, as it's a great way to meet people. And while I have not stepped in the ring for boxing yet, it's my favorite way to work out.
An interesting fact about me: My pride and joy is my hat collection. I own a little over 50 hats.
What I'm most looking forward to about HLS: Even though I'm from Mass, I have never spent much time in Boston. Looking forward to finding some quality delis and dive bars.
---
Want to stay up to date with Harvard Law Today? Sign up for our weekly newsletter.