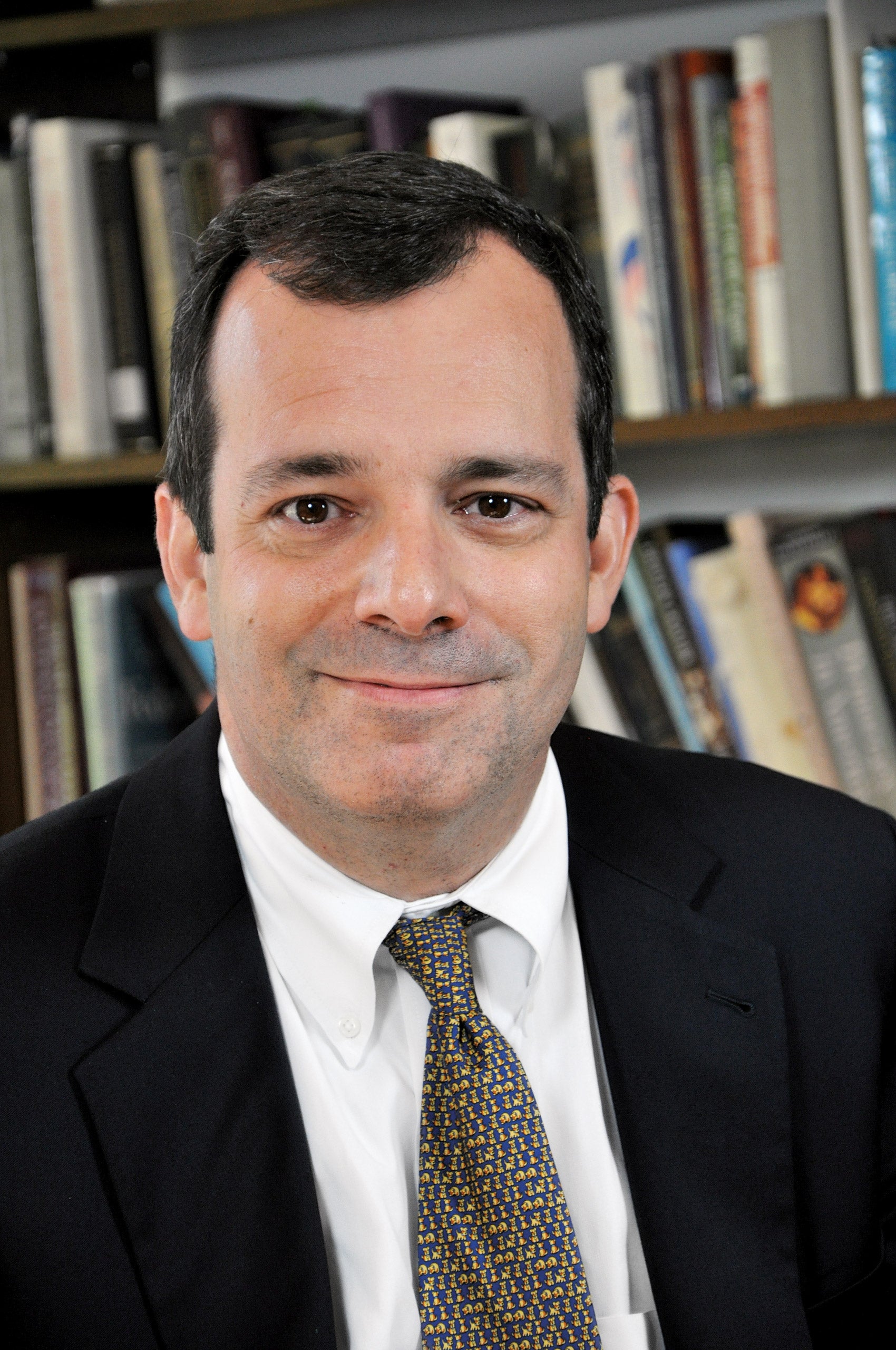 John F. Manning '85, the Bruce Bromley Professor of Law at Harvard, and an expert in administrative law, statutory interpretation, separation of powers law and the federal courts, has been elected a member of the American Academy of Arts and Sciences.
"John's vital and meticulous scholarship, superb expertise in practice and theory of public law, and leadership in the academy and beyond are rivaled only by his excellence as a teacher and colleague," said Dean Martha Minow. "This selection reflects the high regard in which he is held around the country and it's an honor so well deserved."
This year, 198 individuals were selected to join the AAA&S, one of the nation's most prestigious honorary societies, whose ranks include scholars, scientists, writers, artists, politicians, and civic, corporate and philanthropic leaders. Other Harvard Law School alumni who were elected to the 2013 Class are: Glenn Hutchins '83, a co-founder and CEO of Silver Lake, a private equity firm; Yale Law Professor and former Harvard Law School Professor Christine Jolls '93; Dan M. Kahan '89, a Yale Law Professor who also taught at HLS as a visiting professor; John G. Levi '72 LL.M. '73, a partner at Sidley Austin, in Chicago, and chairman of the Legal Services board of directors; and U.S. District Court Judge for the Southern District of New York Jed Rakoff '69.
Manning began teaching at HLS as a visiting professor in 2002. He was named a professor of law in 2004 and received the Bruce Bromley chair in 2007. He served for two years (1986-88) in the Office of Legal Counsel under the assistant attorney general and for almost three years (1991-94) in the Office of the Solicitor General. In July 2012, the Supreme Court appointed Manning amicus curiae, in Sebelius v. Auburn Regional Medical Center. After graduating from law school, he served as a law clerk to Judge Robert H. Bork at the United States Court of Appeals for the District of Columbia Circuit and Supreme Court Justice Antonin Scalia '60.
He is the author of many works, including "Legislation and Regulation" (Foundation Press, 2010, with Mathew Stephenson '03), and "Hart and Wechsler's The Federal Courts and the Federal System" (Foundation Press, 6th ed., 2009, with David L. Shapiro '57, Daniel J. Meltzer and David L. Shapiro '75).
A list of the entire membership of the American Academy of Arts and Sciences can be found here.
The American Academy of Arts and Sciences, based in Cambridge, Mass., is one of the nation's most prestigious honorary societies and a leading center for independent policy research. Members contribute to Academy publications and studies of science and technology policy, energy and global security, social policy and American institutions, the humanities and culture, and education.
Other members of the HLS faculty who have been selected as fellows in previous years, include Lucian Bebchuk LL.M. '80 S.J.D. '84, Victor Brudney, Robert Clark '72, Richard Fallon, Roger Fisher LL.B. '48, Charles Fried, Mary Ann Glendon, Jack Goldsmith, Annette Gordon-Reed '84, Charles Haar LL.B. '48, Morton Horwitz LL.B. '67, Elena Kagan '86, Benjamin Kaplan, Louis Kaplow '81, Duncan Kennedy, Randall Kennedy, Michael Klarman, Daniel Meltzer '75, Frank Michelman LL.B. '60, Martha Minow, Robert Mnookin LL.B. '68, Gerald L. Neuman '80, Mark Roe '75, Steven Shavell, William Stuntz , Cass Sunstein '78 , Laurence Tribe '66, Mark Tushnet, Roberto Mangabeira Unger LL.M. '70 S.J.D. '76, Adrian Vermeule '93, Elizabeth Warren, and David Wilkins '80.