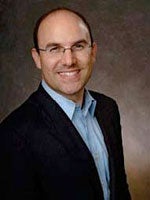 HLS Lecturer on Law Juan Zarate '97 recently participated in a Live Q&A in the 'Conversations' section of the Washington Post online, discussing national security threats after Osama bin Laden's death. From 2005 to 2009, Zarate served as the deputy assistant to the President and Deputy National Security Advisor for Combating Terrorism and was responsible for developing and implementing the U.S. Government's counterterrorism strategy and policies related to transnational security threats.
Zarate was also interviewed on the May 2 edition of NPR's 'All Things Considered,' where he discussed the history of Al-Qaida and its future post-bin Laden.
During the Spring 2011 term at HLS, Zarate taught "National Security Law: Evidence, Standards of Proof" and "Legal Presumptions Embedded in National Security Decision-making."
He was also the first Assistant Secretary of the Treasury for Terrorist Financing and Financial Crimes, a job in which he led domestic and international efforts to attack terrorist financing, the innovative use of Treasury's national security-related powers, and the global hunt for Saddam Hussein's assets.
The author of "Forging Democracy," Zarate is currently a senior adviser at the Center for Strategic and International Studies, the Senior National Security Analyst for CBS News, and a national security consultant.