Like millions around the world, Lincoln Miller, a sixth-grade student in Parkland, Fla, was watching live TV as hundreds of rioters stormed the U.S. Capitol on Jan. 6 to try to stop Congress from confirming Joseph R. Biden as winner of the 2020 presidential election. Five people died in the violence, including two police officers.
Miller, 11, was "horrified" as he witnessed the violent mob, he recalls. But as one of 45 kid reporters for Scholastic Kids Press, which reaches 25 million students nationwide, he knew it was important breaking news for his readers. As he continued to watch the riot unfold, Miller pitched the story to his editor. When she gave him the go-ahead, Miller emailed Laurence Tribe '66, the Carl M. Loeb University Professor, Emeritus, at Harvard Law School, to request an interview. [Read Miller's Scholastic story.]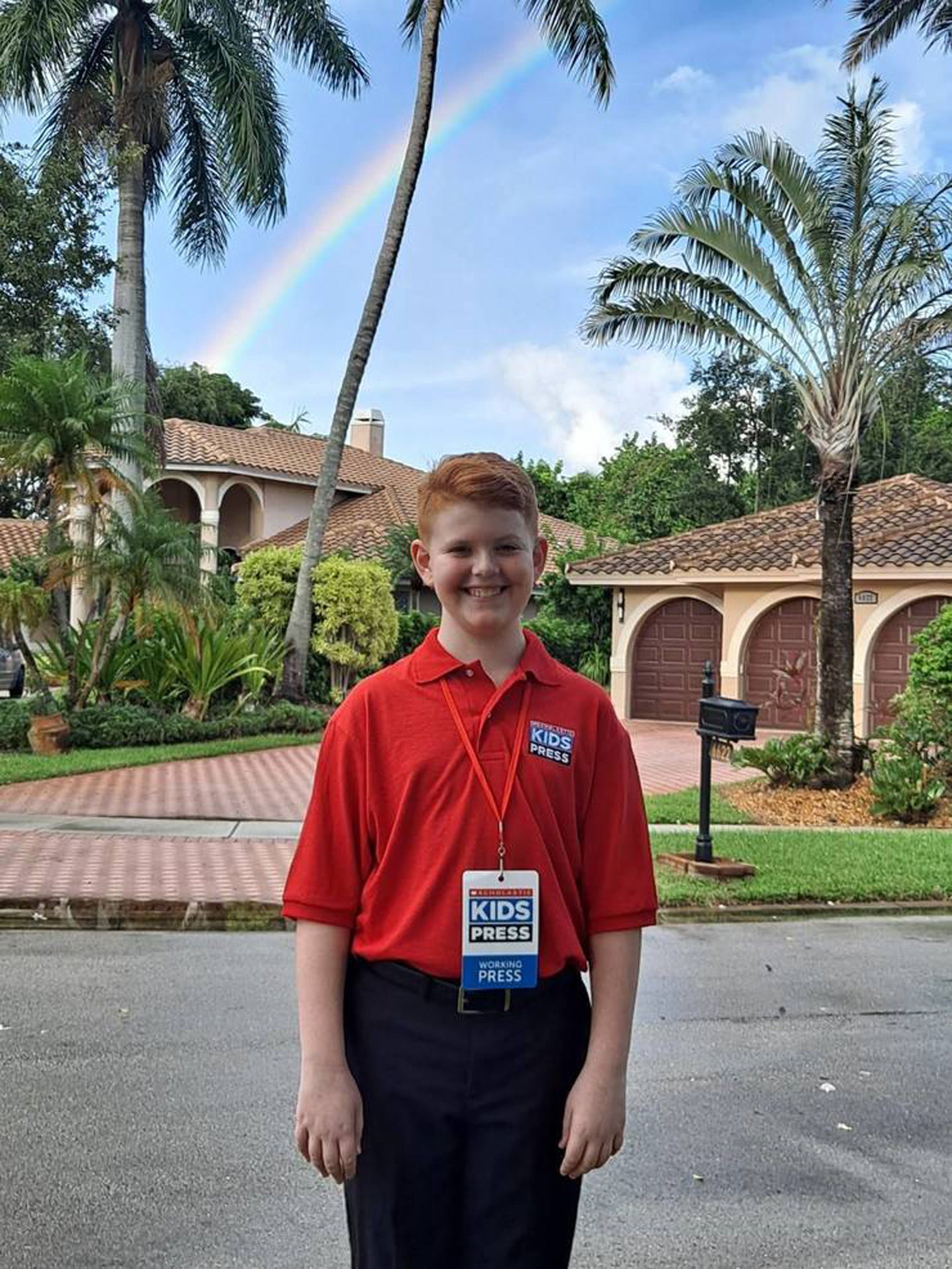 "Realistically, I didn't think he'd reply," says Miller, who was familiar with Tribe from TV and knew he was regarded as the one of the world's foremost constitutional scholars.
Tribe received Miller's email moments before he was to appear live on CNN. Though he was fielding dozens of media requests from around the world, "This one stood out," says Tribe, who immediately emailed the young reporter back.
"When I got this very sweet and serious inquiry from an eleven-year-old, I didn't have to think very long before I accepted, and I shoved aside a lot of other things to take part in it," says Tribe. "Kids were watching what looks like a chaotic and torn nation. Many of them were frightened, understandably, and dispirited and discouraged. I thought something uplifting as well as informative" could help.
"When he replied in under five minutes," says Miller, with a wide smile, "my heart was full." That Tribe responded just as he was about to be interviewed on TV "was very exciting to me," Miller adds.
Moments later, Miller watched as Tribe discussed the riot and President Donald Trump's role in it on the CNN program "Erin Burnett OutFront." The next day, he sent Tribe seven questions he drafted with a little help from his family. It took Tribe a few days to reply "because he was advising Congress," says Miller, "but his answers were definitely worth the wait."
"I've always thought there was nothing more important than engaging kids in not just civic education as a topic," says Tribe, "but in the importance of what we have to nurture in this country in terms of the promise of civic engagement and public participation and understanding how the constitutional system works — and understanding it from the youngest ages possible."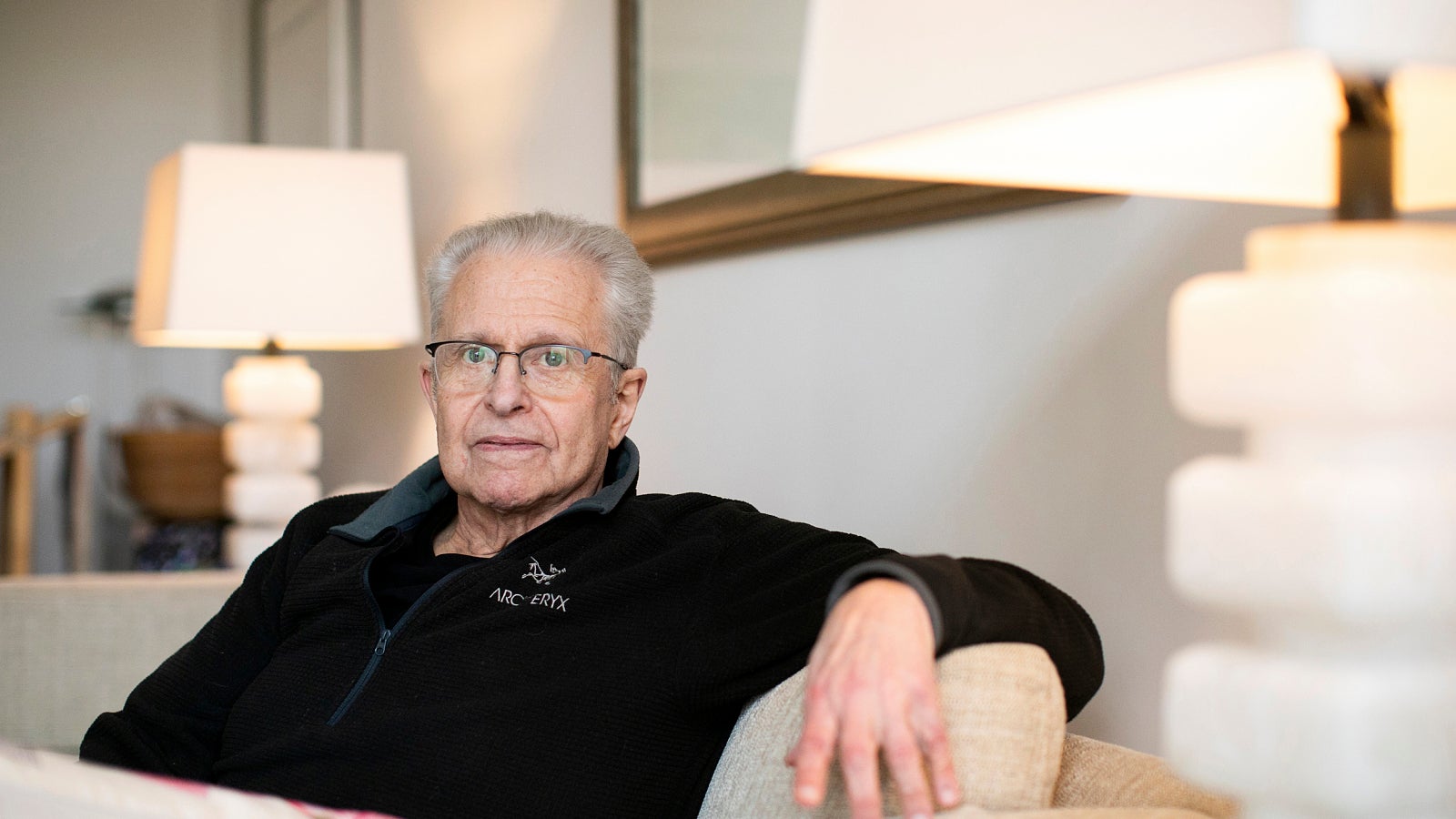 About twelve years ago, Tribe spoke about the Constitution and American democracy to a fifth-grade class in Newton, Mass. Today, one of the students from that class is not only a second-year law student at HLS but one of Tribe's primary research assistants, currently assisting him on aspects of President Trump's impeachment trial. The opportunity to inspire other children in the same fashion, says Tribe, "is why I was honored and excited by the possibility" of talking with Miller. "It's fun to talk to a senator but it's a lot more fun to talk to an eleven-year-old dealing with issues like this — and it has more significance in the long run."
Because millions of children would be witnessing the Capitol violence, Tribe says, "I wanted to impart this message that we are entering a hopeful period despite efforts of some people who never deserved to hold power to tear it down [and] that they were going to fail, and we shouldn't focus on the decline we have witnessed but see this as the beginning of a great new era that [the younger generation] would play a major role in."
"There were a lot of things I just didn't understand," says Miller, including why the rioters chose not to protest peacefully. His Jan. 14 story featured four of his questions and Tribe's answers, including what guidance the Constitution provides when the transfer of power between presidents isn't peaceful and whether President Trump was legally responsible for what the rioters did. ("To some degree, he is," answered Tribe, who went on to explain the process of impeachment.)
"Professor Tribe said the events at the Capitol aren't the way things are supposed to be," says Miller. "That did comfort me and made me feel hopeful for the future."
Miller, who joined the Scholastic Kids Press staff last fall after a competitive process based on writing and interviewing skills, has written a number of articles about the 2020 election. "Going forward, I think I want to write articles that are a bit more fun because the majority of my articles are about something serious like politics," says Miller. "I really think I should give my readers a break after reading what happened at the Capitol because I think that's a lot to handle."
For his part, Tribe is encouraged by Miller's passion. The press, Tribe notes, "is one of the few things we have that can call government to account. One of the great dangers is that, partly because of the rise of the internet, we are losing the idea of responsible, fact-based, fact-checked journalism. I think kids who get involved in journalistic enterprises as early as possible are contributing to filling a gap. In my interactions with [Miller] I was really impressed, and I hope he keeps doing it."