In 1981, the Chicano Law Students Association at Harvard Law School merged with the Alliance on Latino Legal Issues (formerly CCLI) to form La Alianza. (Past President Roberto Nájera '82, reflects on this merger in the 1981 La Alianza Alumni Newsletter.) Today, the group has more than 100 members, including the largest ever Latine-identifying first-year class, by absolute numbers and percentage of the total class.
Harvard Law Today recently corresponded with the group via email about projects it is working on and how members are creating a sense of community while the Law School is online. This is the fourth installment in the recurring "Life at HLS" series, which focuses on student organizations, journals, and student practice organizations.
---
Harvard Law Today: Tell us a bit about La Alianza and its mission at HLS.
La Alianza: La Alianza is an alliance of students at Harvard Law School united in celebrating Latin American culture, as well as personal and professional camaraderie. La Alianza seeks to provide social and restorative space for the full diaspora of Latinidad. We also provide a space for professional development; academic engagement; and activism for the broad Latine community, including but not limited to organizing against racism and colorism and aiming to de-center whiteness.
HLT: What are you doing to maintain a sense of community while we're online?
La Alianza: This semester, we launched a one-on-one mentoring program with alumni and also brought them back (virtually) for panels about clerking, joining legal academia, and practicing public interest law.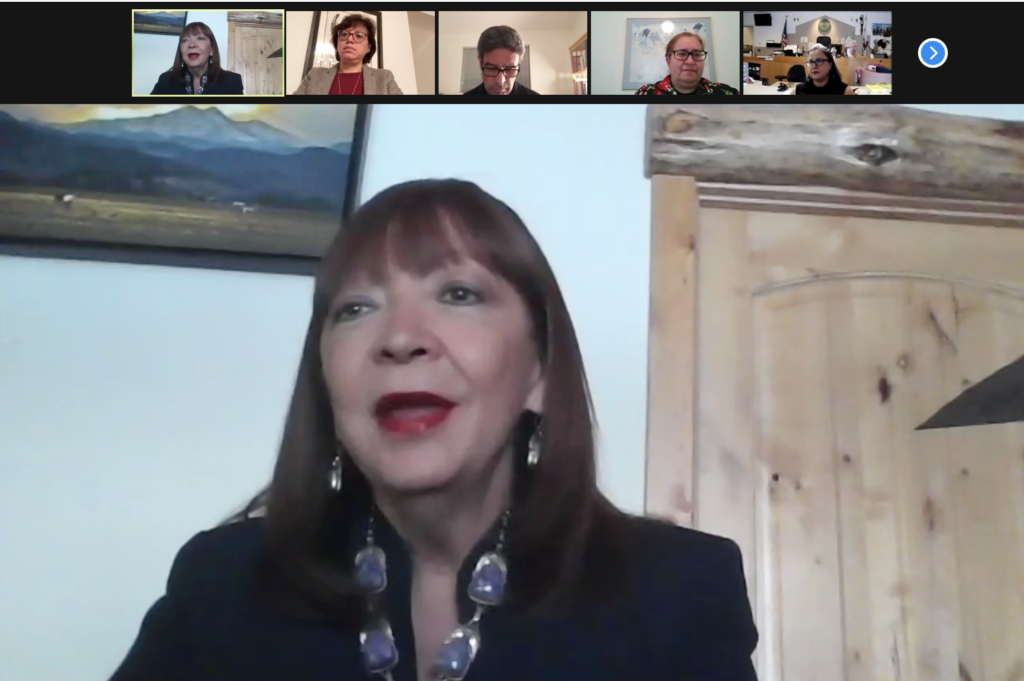 La Alianza has recommitted to a commemoration of our history and traditions, which allowed us to stay rooted as we navigated the challenges of being a virtual community. We worked with the [HLS] librarians to uncover and preserve 40 years of our history and modified such long-standing traditions as La Alianza Gives Thanks — our signature event held each fall and spring around Thanksgiving and Valentine's Day. It's a time when we celebrate the Harvard Law School custodial and dining workers. In a typical year, we reserve a room on campus, order lots of delicious food, and play Latine music as the different workers drop by to eat and dance all together. In the days leading up to the event, La Alianza members draft dozens of personalized cards for each staff member. This year, our members recorded short clips of themselves that we assembled into a video montage expressing gratitude for all these workers do to keep us safe and healthy.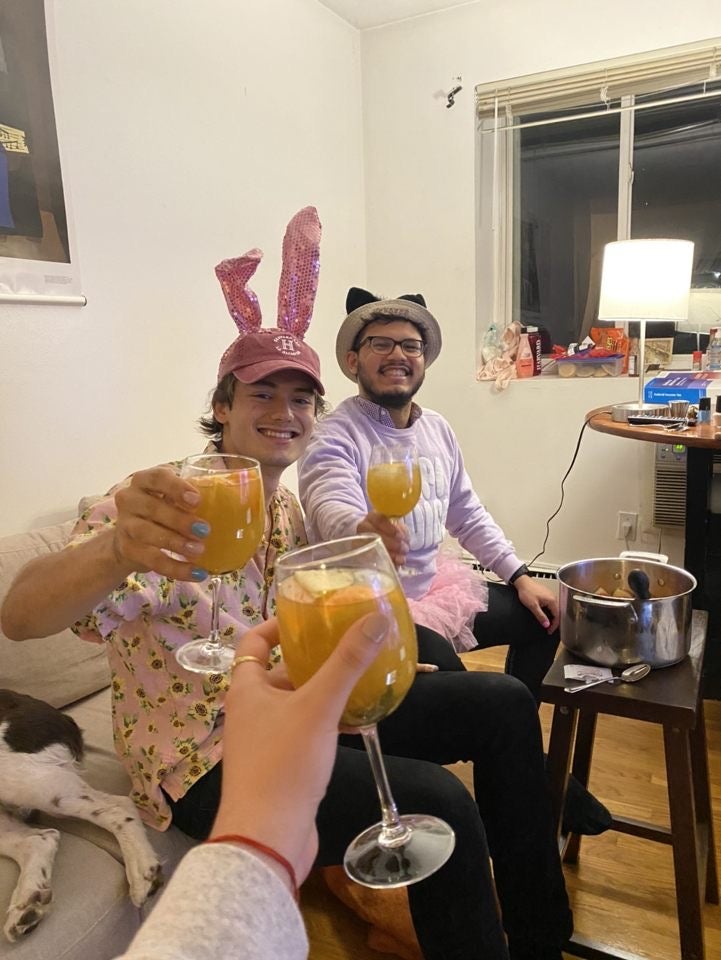 Our popular "Familias" program, which matches 1Ls, 2Ls, 3Ls, and LL.M.s into five-person groups, continued and we expanded one-on-one mentorship so every new student in La Alianza, including transfer students and LL.M.s, had an opportunity to match with a 2L or 3L based on common interests.
In addition to our mentoring programs, we found innovative ways to connect with members scattered across the world. Some of our most fun Zoom events were the Drag Sangria Making Class and Churro Night. We also ate a lot of Grubhub meals together and continued our monthly General Body meetings throughout the year so that 1Ls, 2Ls, 3Ls and LL.M.s could all meet each other!
HLT: Does the group offer any resources for students interested in applying to HLS?
La Alianza: Yes, prospective law students can go to our website for sample personal statements and diversity statements. They can also reach out to us directly with any questions by email.
HLT: Any long-term projects the group is working on?
La Alianza: We continue our 40-year effort to get more tenured Latine professors. It was heartening to see the return of the Current Topics in Latino Civil Rights course, which has not been offered since 2019. And the administration has affirmed their commitment to increase the number of tenure-track Latine professors.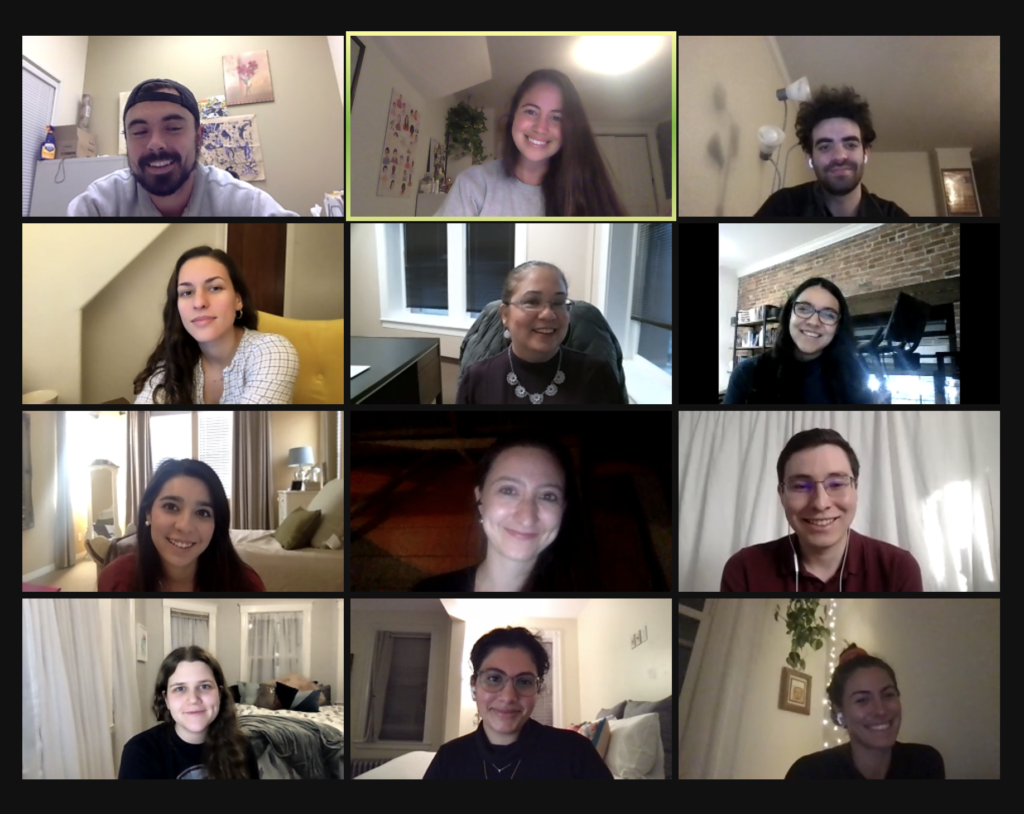 Since the 1970s, few Latine professors have taught at Harvard Law. Some of them are: Mario Obledo, Gerald P. López, Gerald Torres, Helena Alviar, Dan Rodriguez, David Lopez, Arnulf Becker Lorca, Jennifer Chacón, Mariano-Florentino (Tino) Cuéllar, Troy Paredes, Juan Carlos Zarate, Nancy Ramirez, and Nina Perales. The only Latin American tenured professors in Harvard Law history are Roberto M. Unger '76, Einer R. Elhauge '86, and Andrew Manuel Crespo '08. La Alianza, in partnership with the Harvard Law School administration, is determined to increase these numbers.
HLT: How can HLS students get involved with La Alianza?
La Alianza: Interested students can email us to sign up for our weekly newsletter. We always have new events and would love to see some new faces! We continue to appreciate the opportunity to partner with other affinity groups on campus and hope that our solidarity with one another can continue to create an inclusive community for all Harvard affiliates. Follow us on Facebook and Instagram for information on our events.