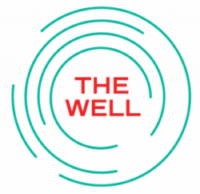 A week-long series of events in mid-October at Harvard Law School kicked off The Well, the law school's community effort to destigmatize discussion of and accessing support for mental health.
Students participated in yoga classes on Holmes Field and took a break from the books to attend paint night in the tent on Jarvis Field. A faculty panel on student wellbeing, a workshop on mindfulness and managing stress, and an information session on counseling and mental health services available at Harvard University were also part of the kick-off programming.
Throughout the year, The Well will continue to serve as a source of support, a hub for dialogue, and a space for sharing needs and accessing resources to help keep mental health and wellbeing a priority in law school and beyond.