In 2021, Pulitzer Prize-winning author and historian Annette Gordon-Reed '84, Carl M. Loeb University Professor at Harvard, published "On Juneteenth," a collection of essays that tells the story of a holiday that was such an integral part of both her personal history, and of the history of the United States. Here, we present roundup of past coverage.
---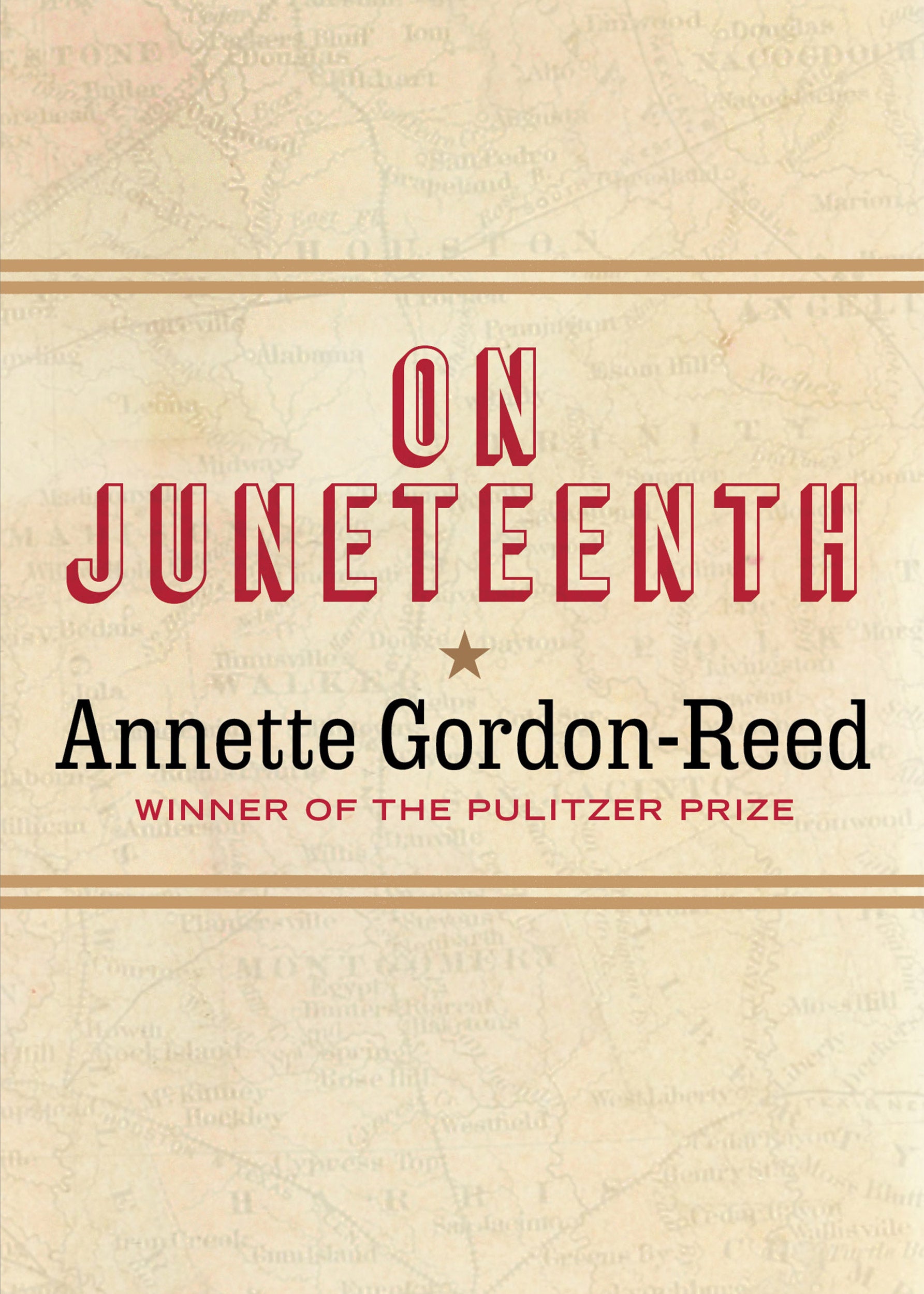 As a child growing up in Conroe, Texas, in the 1960s and '70s, Annette Gordon-Reed experienced Juneteenth on different levels. She knew June 19 was the day in 1865 when enslaved African Americans in Texas were told slavery had ended — two years after the signing of the Emancipation Proclamation. But it was also a time to run and play with cousins, throw firecrackers, eat barbecued goat, and enjoy unlimited access to iced-down bottles of red soda. "I remember a combination of childish celebrations and hedonism — and at the same time, a sense among older people that this was something important," says Gordon-Reed '84, the Carl M. Loeb University Professor at Harvard and author of six books, including "The Hemingses of Monticello: An American Family," which earned her a Pulitzer Prize in history and a National Book Award.
In the newly published "On Juneteenth," Gordon-Reed presents a 360-degree view of the history leading up to the holiday and beyond.
Continue reading "A sense of place" in the Summer 2021 issue of the Harvard Law Bulletin
---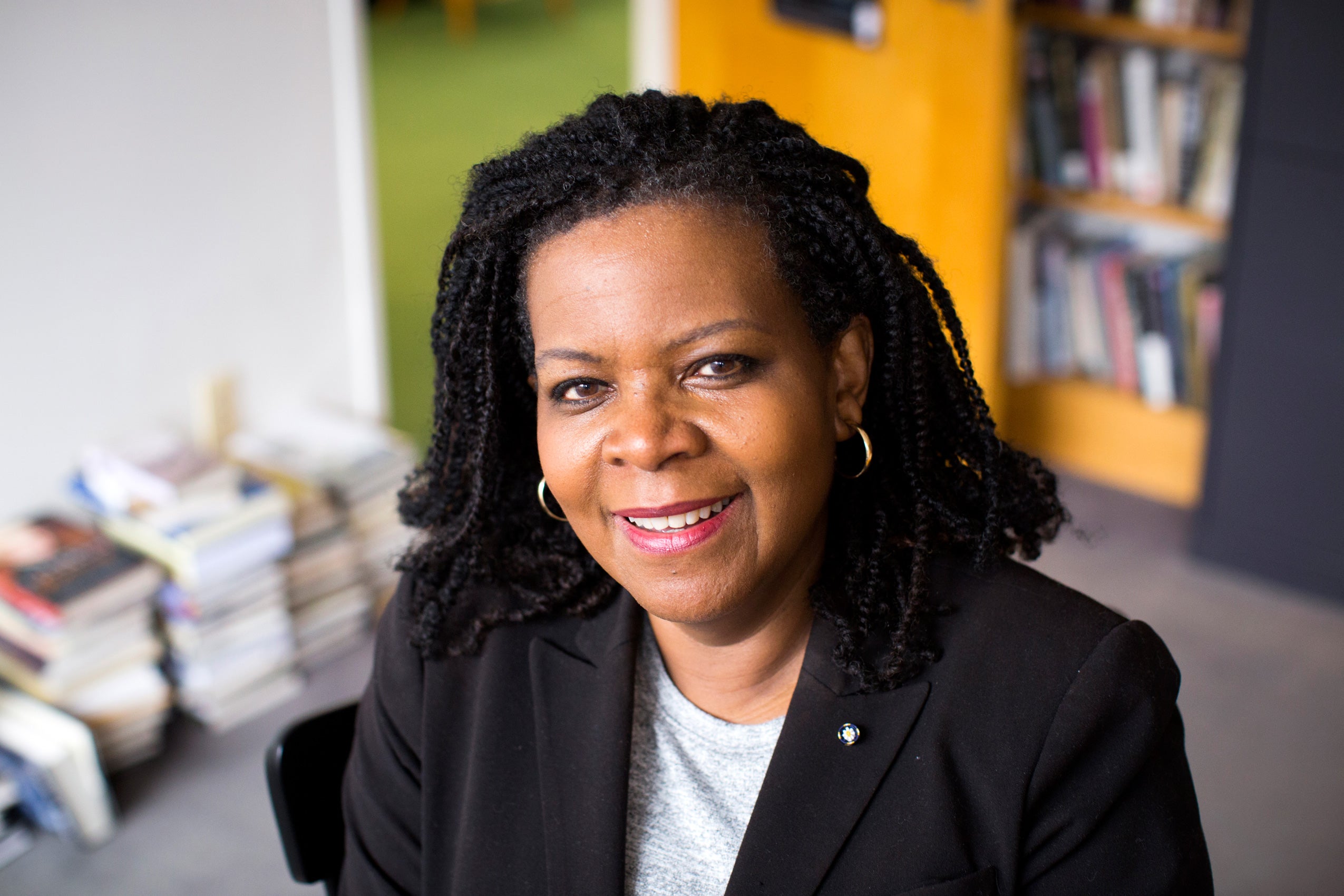 While the story of her home state is a large part of the focus of historian Annette Gordon-Reed's latest work, "On Juneteenth," it is also a very personal project.
Gordon-Reed's new, 144-page book is named for the holiday commemorating the moment when news of legalized slavery's end in the U.S. finally reached African Americans in Galveston, Texas, on June 19, 1865 — about 2-1/2 years after the Emancipation Proclamation. A blend of history and memoir, it shines a light on some of her early experiences in the segregationist South — she became the first Black student to attend a white school in her town — and how the country's largest state "has always embodied nearly every major aspect of the story of the United States of America."
Read the Q&A with Annette Gordon-Reed in the Harvard Gazette
---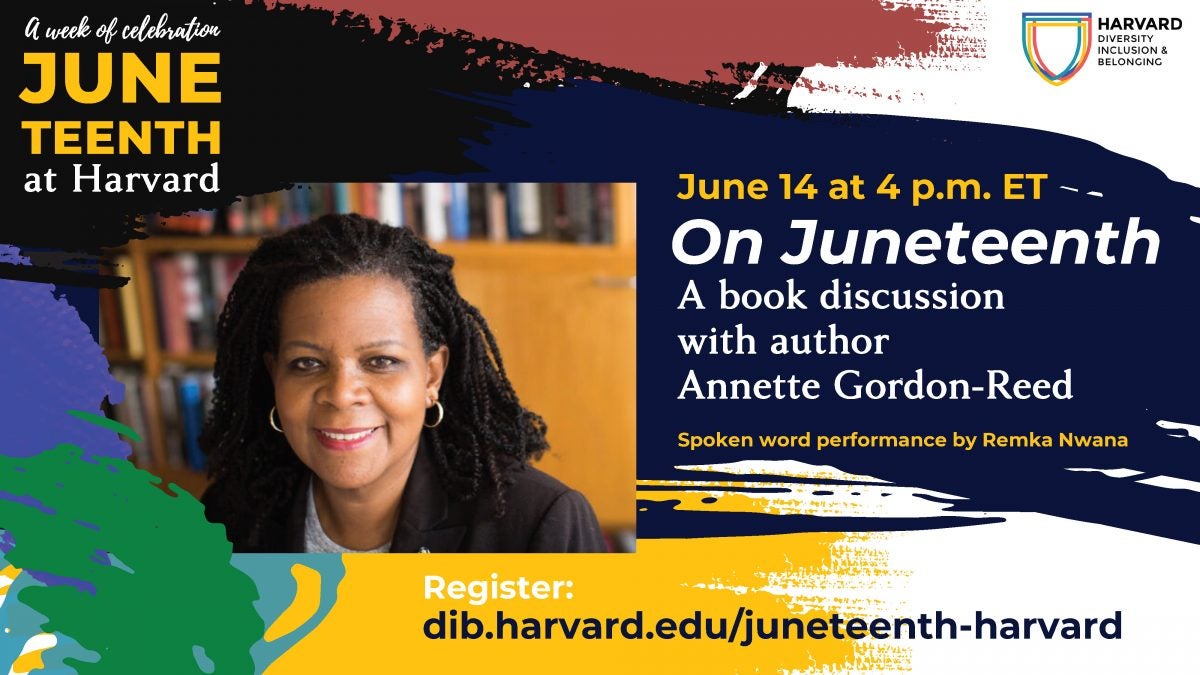 On June 14, 2021, the Harvard Office for Diversity, Inclusion & Belonging hosted a conversation with Annette Gordon-Reed, a Pulitzer Prize-winning historian, Harvard Carl M. Loeb University Professor, and the author of , "On Juneteenth". Gordon-Reed blends history and memoir to shine light on the holiday commemorating the day when the end of legalized slavery in the U.S reached African Americans in Galveston, Texas. The event featured poetry and performance by Harvard College student Remka Nwana.
---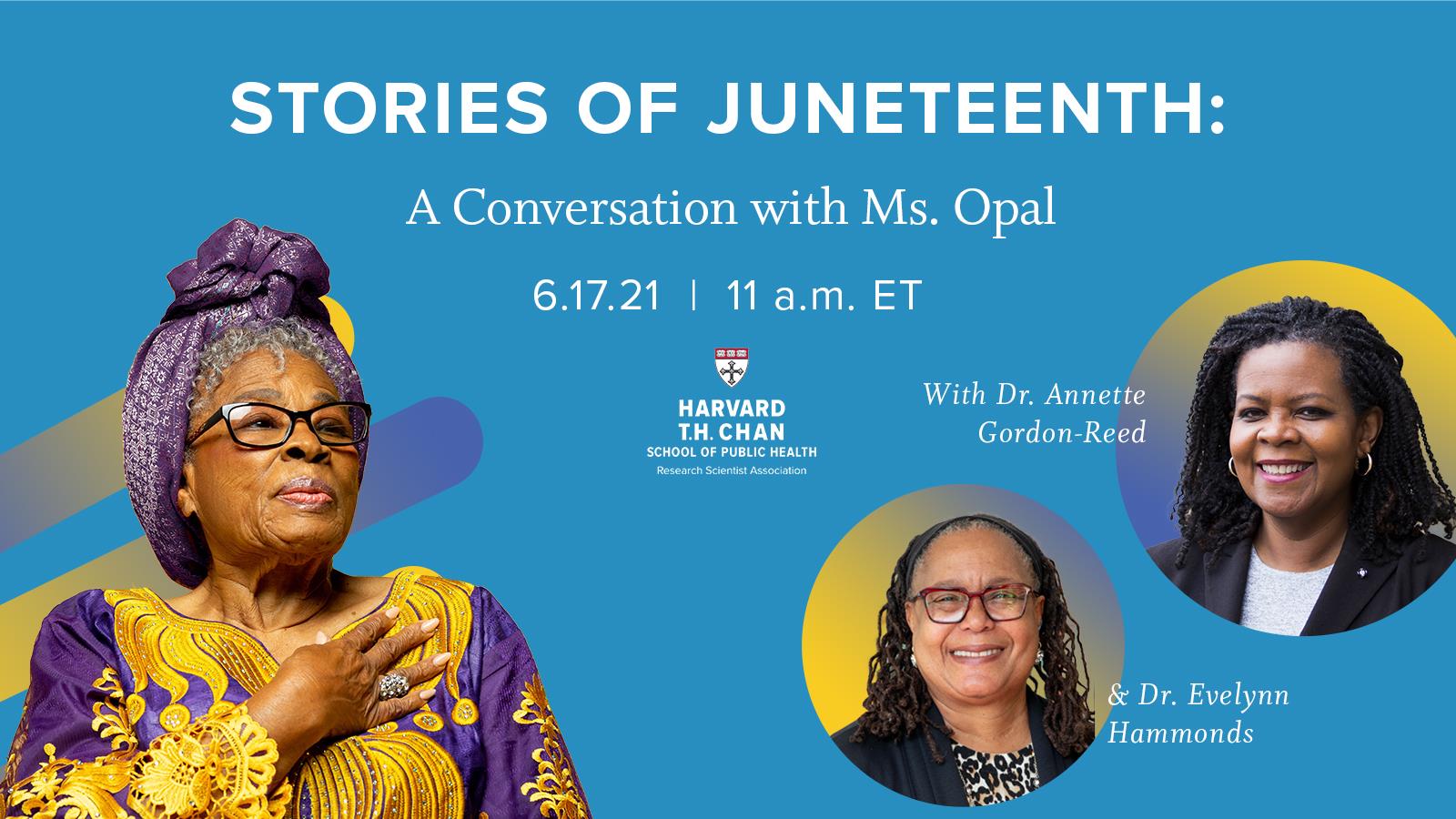 In 2016, at the age of 89, former teacher and lifelong activist Opal Lee walked 1,400 miles from her home in Fort Worth, Texas, to Washington, D.C., in an effort to get Juneteenth recognized as a national holiday. Two years later, the U.S. Senate passed a resolution recognizing the holiday, which originated in Galveston, Texas, and honors the June 19 anniversary of the announcement by Union Army general Gordon Granger proclaiming freedom from slavery in Texas. Though the day is now celebrated annually throughout the United States, Ms. Opal does not consider her work complete: "We have simply got to make people aware that none of us are free until we're all free, and we aren't free yet," she told the New York Times last June.
On June 17, 2021, Ms. Opal centered a discussion on the history of Juneteenth in her life and focused on her personal journey to establish Juneteenth as a national holiday. Ms. Opal was joined by Harvard University professors Evelynn Hammonds and Annette Gordon-Reed; Gordon-Reed is also the author of the new book, "On Juneteenth."
Presented with the Harvard University Office of Diversity and Inclusion and the Research Scientist Association.