On Sept. 15, Harvard Law School will host HLS in the Arts, a Bicentennial celebration of the creative contributions of members of the HLS community. Bussey Professor of Law Joseph Singer '81 will be among the artists showcasing their talents during an evening of performances. Singer has published extensively in the fields of property, conflict of laws, and federal Indian law. His current research includes three projects: an exploration of the ways in which the Dakota Access Pipeline may violate reserved treaty and property rights of the Standing Rock Sioux; an analysis of the reasons that religious beliefs cannot form a legal basis to engage in discrimination on the basis of sexual orientation or race in public accommodations; and a book that will consider how we can engage in civil discourse about controversial topics in a politically divided age. Singer, who has played violin and piano since childhood and later learned to play the viola, is an accomplished chamber musician. His musical tastes range from folk and classical music to rock and pop favorites.
What drew you to your instrument?
I learned to read music before I learned to read English. My mother taught me to play piano when I was 5 years old. I started playing violin when I was 8 years old and from the beginning, I loved it. I wanted to play an instrument that was part of an orchestra so I could play with others. My school taught violin in the summer between fourth and fifth grade and I was eager to start learning, so I took violin by happenstance. It turned out that I was lucky that violin was the instrument the public school taught because it is so versatile and there is so much great music written for it.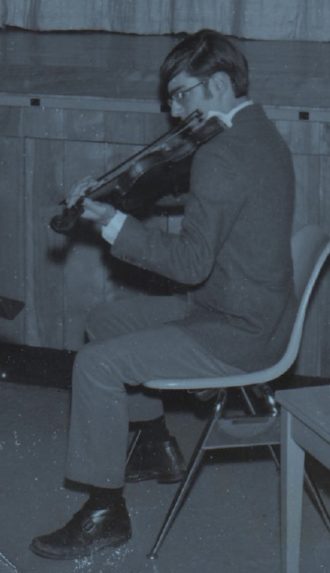 I took violin lessons through elementary, junior high, high school and college. I loved playing and never had to be coaxed to practice. I played in many community orchestras while in junior high and high school, as well as school musical plays. I played in several orchestras and chamber ensembles in college as well. I was in the regional orchestra in Central New Jersey for all four years of high school and in the All State Orchestra for my junior and senior years sitting at fourth and sixth chair in the violin section those two years. I considered becoming a professional violinist and attending music conservatory, but I was worried about the competitive nature of those schools and the music profession and I had some trepidation that music would make me anxious rather than joyful, so I decided to keep music as a hobby rather than my career.
I began to play chamber music in earnest when I started teaching law at Boston University School of Law in 1984 and have been focusing on doing that with groups of friends over the last thirty years, including attending "music camp" every summer at the Composers Conference and Chamber Music Center that meets at Wellesley College, where we play in trios, quartets, quintets, etc., and we get coached by extraordinary professional musicians on musical phrasing, harmony, and ensemble. I taught myself to play viola after I got tenure at Boston University in 1992. I can now play three of the four parts in any string quartet, making me more versatile in joining groups playing chamber music.
What are some of your most memorable performances?
My greatest memories are not performances but simply playing with friends. One highlight of my year is playing the Bach Brandenburg concertos every summer at music camp. I usually play the solo violin part in #4 and #5 and those pieces are among my favorites. This summer, I had an extraordinary experience learning to play one of Beethoven's late quartets, opus 132, which has an extraordinarily beautiful and moving slow movement that he wrote after he was sick and thought he was dying. He recovered and wrote the movement to give thanks to God for life and health.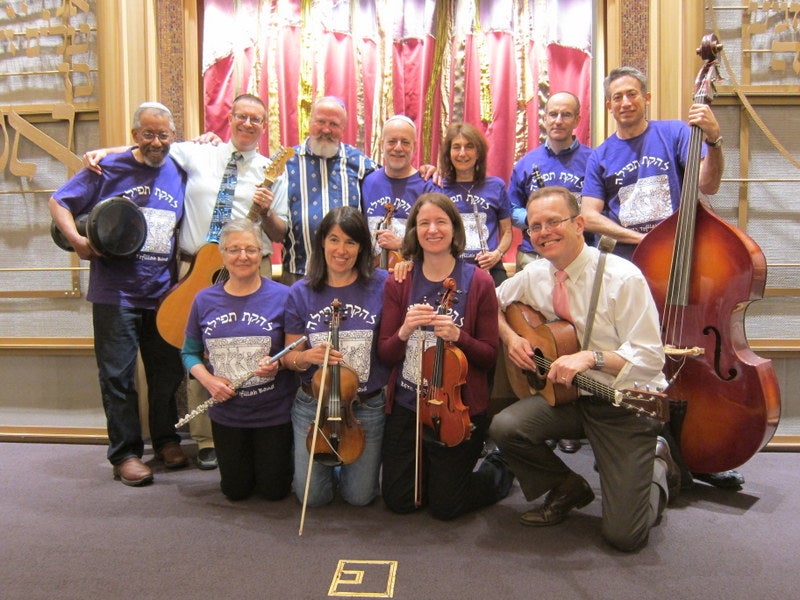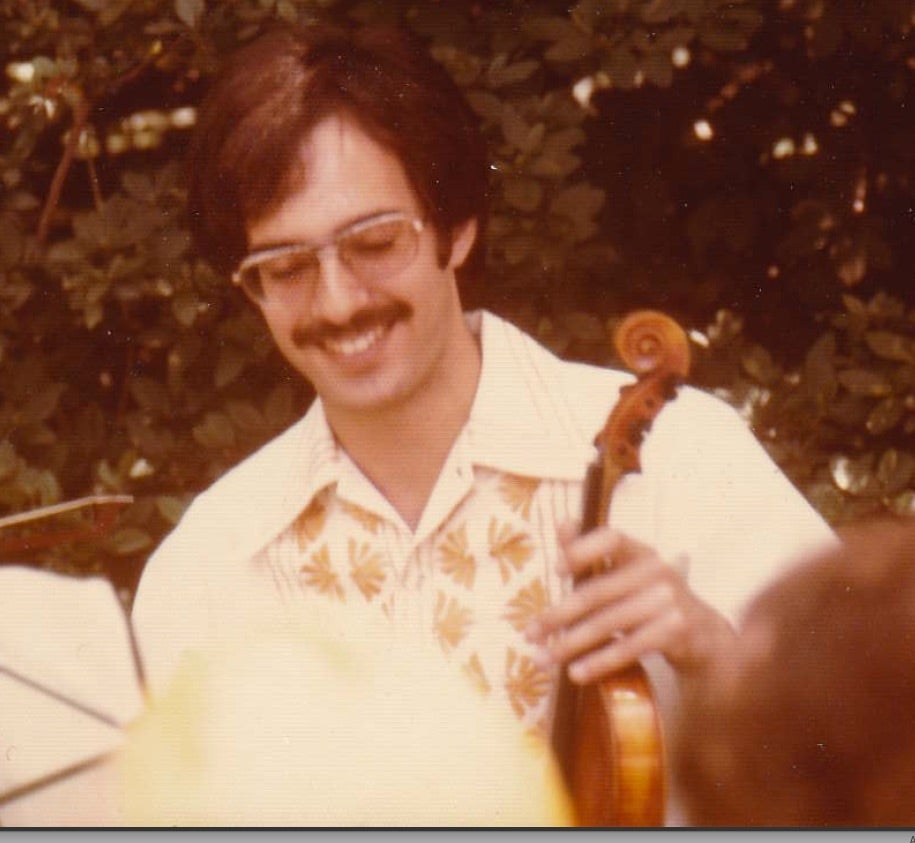 What role does music play in your life as a law professor? Has your performance background informed your teaching in anyway?
Music is a mix of technicality and emotion, text and interpretation, order and improvisation. Fidelity to the notes Haydn wrote does not preclude a large measure of interpretive freedom; yet one can play badly in ways that mangle the music and strangle its beauty, poignance, and capacity for surprise. In many ways, these competing norms and goals track those of the legal system including the system of precedent and legal doctrine. We need stability and clarity but also fairness and justice and rules that promote well-being. Attentiveness to the way law works in practice and the ways it affects human beings is as important as fitting within traditional practices. Understanding all the things that go into making music beautiful, poignant, and powerful are not all that different from understanding the need for a balance between tradition and change, predictability and flexibility, structure and storytelling in the legal system. Both traditions require judgment. In music, good judgment (especially good phrasing) is required to turn something that could be boring into something that celebrates life, depicts sadness and provides a path through it, being true to the harmonic and rhythmic structure of the music while allowing for interpretation, freedom, nuance, and poignance. In law, good judgment requires an appreciation for the human effects of rules and the norms that underlie respect for the dignity of humanity. Rules exist, but they must be interpreted and applied in ways that make sense and which promote rather than stifle the things that matter most in life.
---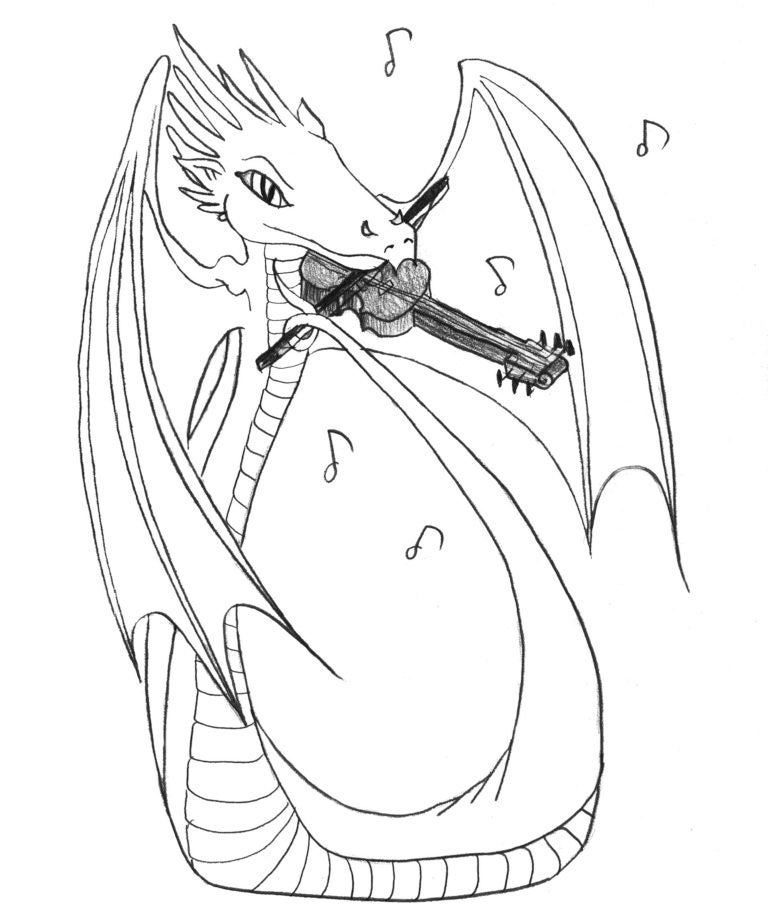 ---
Has your training as a lawyer influenced your music in any way?
Skills in negotiation, active listening and response, and problem solving are helpful when dealing with a group of three or four people each of whom has ideas about how the music should be played. My experience in teaching also has helped in communicating with others so we teach each other how to solve technical problems and to coordinate chamber playing so that we fit together while allowing separate independent voices to be heard. It also is related to ensuring each person knows how crucial their part is to the whole enterprise.
Do you have favorite pieces, solo works, chamber music or passages from orchestral works?
My favorite composer these days is Haydn. His string quartets are marvels of invention, surprise, humor, depth of feeling, and wonder. I especially love his late quartets such as the opus 71, 74, 76 and 77 quartets. But my tastes in music are quite eclectic. I would include among my favorite works anything sung by Tina Turner, Adele, or Cyndi Lauper, or the great works of Bruce Springsteen, Snow Patrol, Pat Benatar, OneRepublic, Aretha Franklin, and Sigur Ros.
What pieces will you be performing at the HLS in the Arts festival and why did you choose them?
I will play some traditional Scottish folk tunes. Scottish melodies are built on intervals of a fourth or fifth and they have a haunting quality; when combined with dance rhythms they are evocative and emotional.
I chose to do folk melodies (fiddle music) rather than classical music because the music has a direct, immediate accessibility within a short time frame and because relatively short pieces can portray both joy and longing quickly while classical pieces in sonata form take longer to develop the same emotional impact. I also view all kinds of music with respect and appreciation; while classical music may have greater complexity and development of ideas, folk and pop music are equally beautiful and it takes great skill to compose great music that both engages us and surprises us.
If you could meet or play with any musician, alive or dead, who would it be?
It would be incredible to play with Yo Yo Ma. He is one of my heroes. His ability to play with both precision and abandon and emotional depth is extraordinary.
What's on your playlist?
All the string quartets written by Haydn, Mozart, Beethoven, Schubert, and Mendelssohn, and a very long list of rock and pop music, including the Killers, Melissa Etheridge, Moby, Mighty Tiny, Alabama Shakes, Lauren Aquilina, Matchbox 20, the Pointer Sisters, Perfume Genius, and Meatloaf.
What advice would you offer to an aspiring lawyer-musician?
The movie "Star Trek: Insurrection" ends with one of the characters reminding another that "you have to have a little fun every day." Making room for making music is a way of replenishing your energy and your spirit and it lets you say things that cannot be said with words. Lawyers use words to solve problems, but some things are beyond words. I've known many people who started a musical instrument when they were older; it can be done and it can be amazingly rewarding.