Supreme Court Associate Justice John Paul Stevens, the second longest-serving justice in the Court's history, died July 16, at the age of 99. Stevens was 90-years-old when he stepped down from the Supreme Court in 2010. (President Barack Obama '91 appointed former Harvard Law School Dean and Solicitor General Elena Kagan '86 to the Supreme Court seat vacated by Stevens.)
With the passing of Justice Stevens has come an outpouring of remembrances and testaments to his influential presence during his thirty-five years on the Court.
Harvard Law School Dean John F. Manning '85 said: "Justice Stevens was a great Justice – a lawyer's lawyer who understood the importance of process and craft.  He was also a kind, generous, and open human being who modeled intellectual integrity."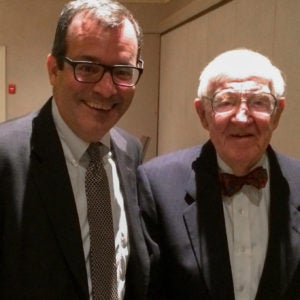 In a tribute posted on CNN, Richard Lazarus '79, Howard and Katherine Aibel Professor of Law, said the nation lost "a great American and a great justice." Describing Stevens as a "Jedi Master," Lazarus said: "[Justice Stevens] was an effective and influential justice, beloved by his colleagues on the court, and of course his loyal law clerks.In his early years, he had a deserved reputation as a maverick, often writing opinions on his own. But over time he became the Jedi Master of cobbling together majority opinions in favor of his liberal views, even as the court around him grew increasingly conservative. Indeed, when accused by conservatives of becoming more liberal over time, Stevens always forcefully insisted that his views had not changed, only the leaning of his fellow justices had."
Describing Stevens as "brilliant" and "unafraid of change," Professor Noah Feldman, in a tribute in Bloomberg, said Stevens stands as "a reminder of the U.S. Supreme Court of an earlier era, when partisanship was rare, pragmatism reigned, and a moderate Republican like Stevens could evolve into one of the most important liberal justices of the post-World War II era."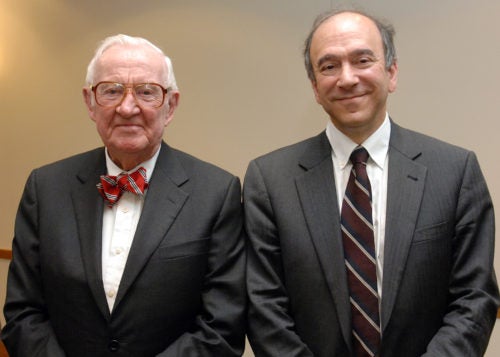 Noting the significance of Stevens' clerkship at the Supreme Court in the 1947-48 term for the liberal Justice Wiley Rutledge, an appointee of President Franklin Delano Roosevelt, Feldman, the author of "Scorpions: The Battles and Triumphs of FDR's Great Supreme Court Justices," said: "This experience connected Stevens to the great justices of the Roosevelt era, including Felix Frankfurter, Hugo Black, William O. Douglas and Robert Jackson. In a crucial Bush-era decision on detention of suspected al-Qaeda members, Rasul v. Bush, Stevens was able to rely on a dissent he had helped draft for Rutledge in the obscure case of Ahrens v. Clark to help preserve the right of habeas corpus for detainees held at Guantánamo Bay, Cuba. Without Stevens's doctrinal brilliance and intimate knowledge of the precedent, it would've been essentially impossible to reach this legal conclusion."
Stevens, who received an A.B. from the University of Chicago, and a J.D. from Northwestern University School of Law, served as a judge of the United States Court of Appeals for the Seventh Circuit from 1970–1975, before he was nominated as an Associate Justice of the Supreme Court by President Gerald Ford, taking his seat December 19, 1975.
During his first year on the bench, in November of 1976, Stevens visited Harvard Law School to preside over the 1976 Ames Moot Court competition. Forty years later, at the age of 96, Justice Stevens returned to HLS for the last time to serve as a justice for the final round of Harvard Law School's 2016 Ames Moot Court Competition. Stevens joined two of his former law clerks on the Ames bench: the Hon. David J. Barron '94, United States Court of Appeals First Circuit, and the Hon. Alison J. Nathan, United States District Court Southern District of New York.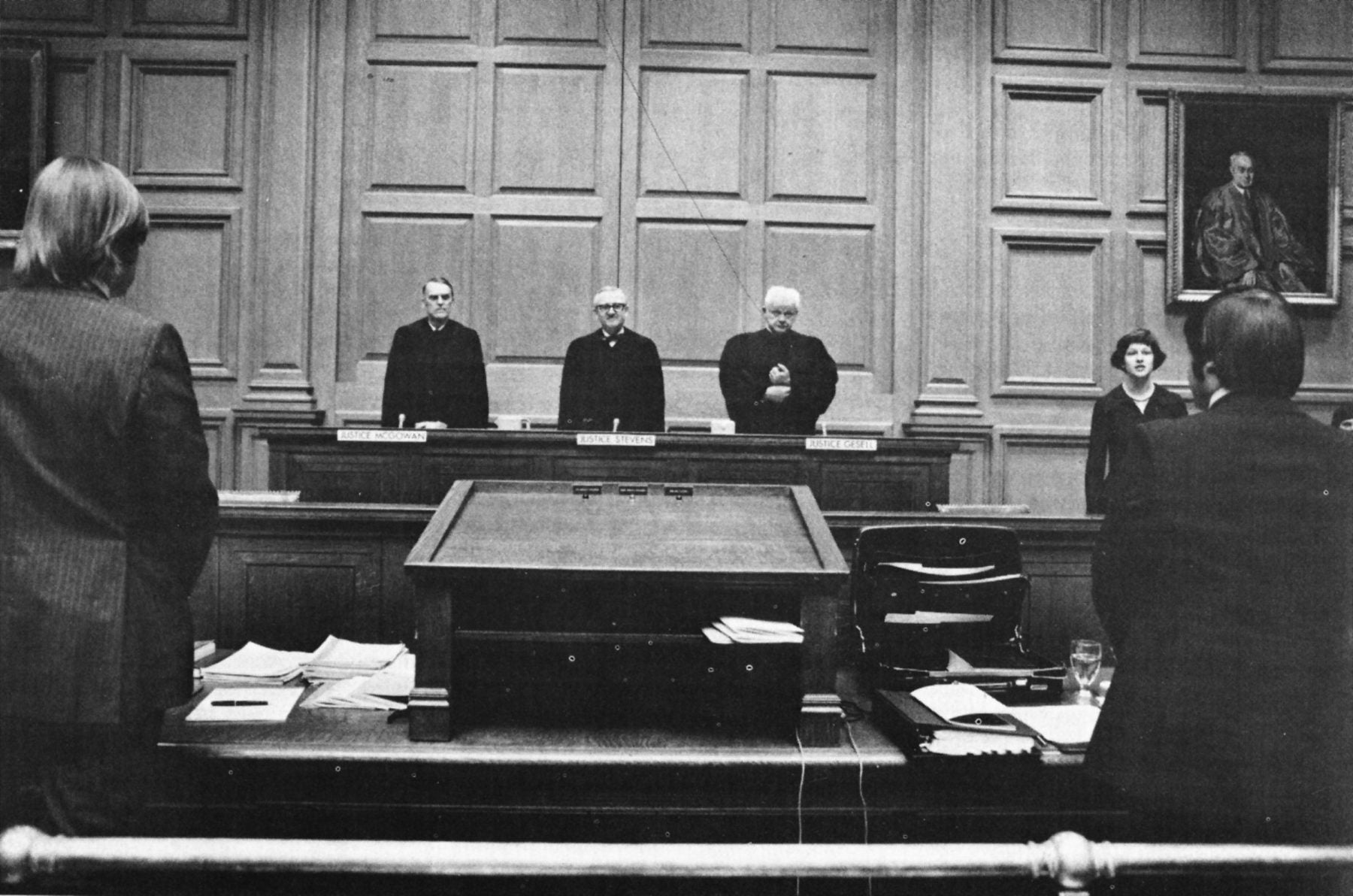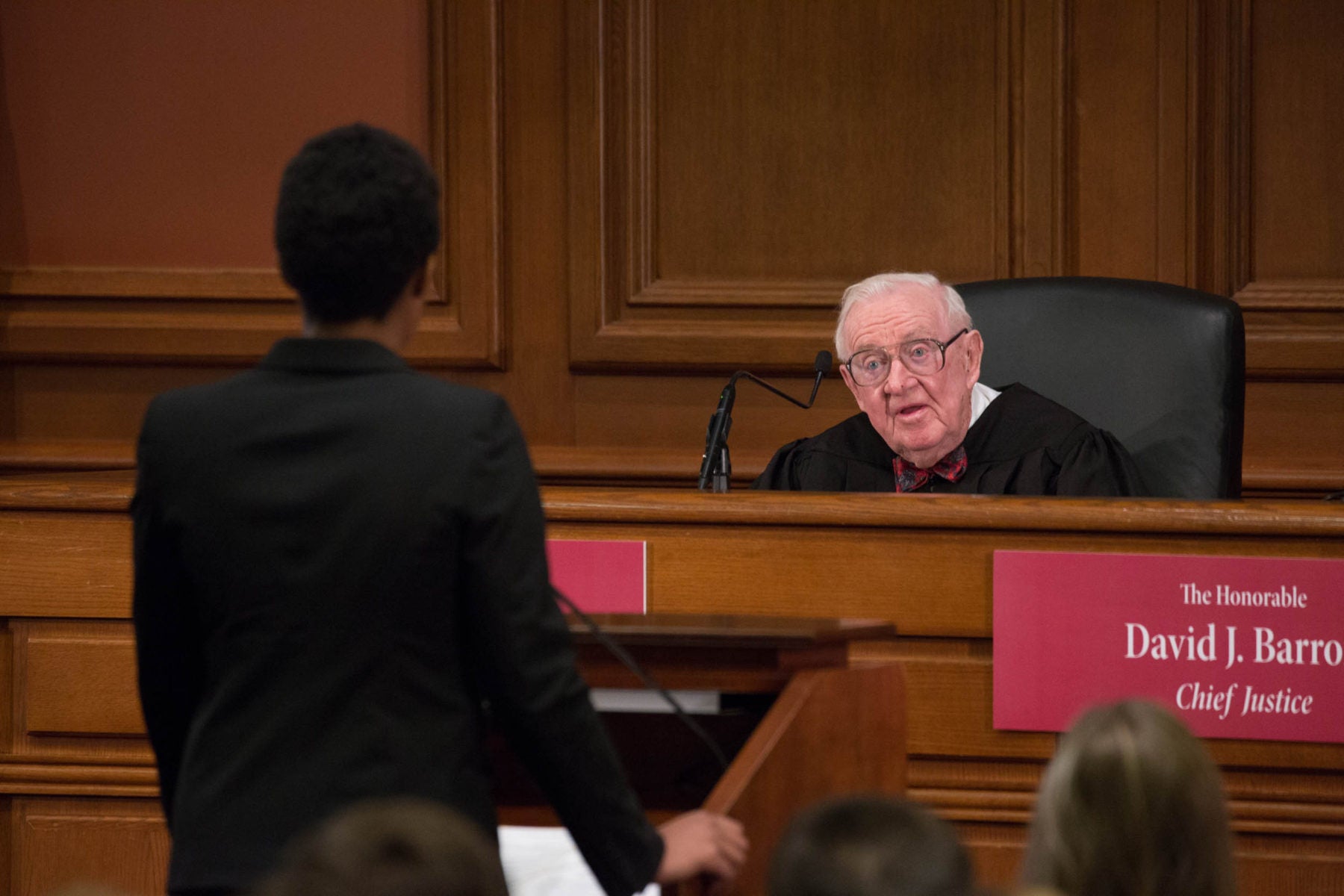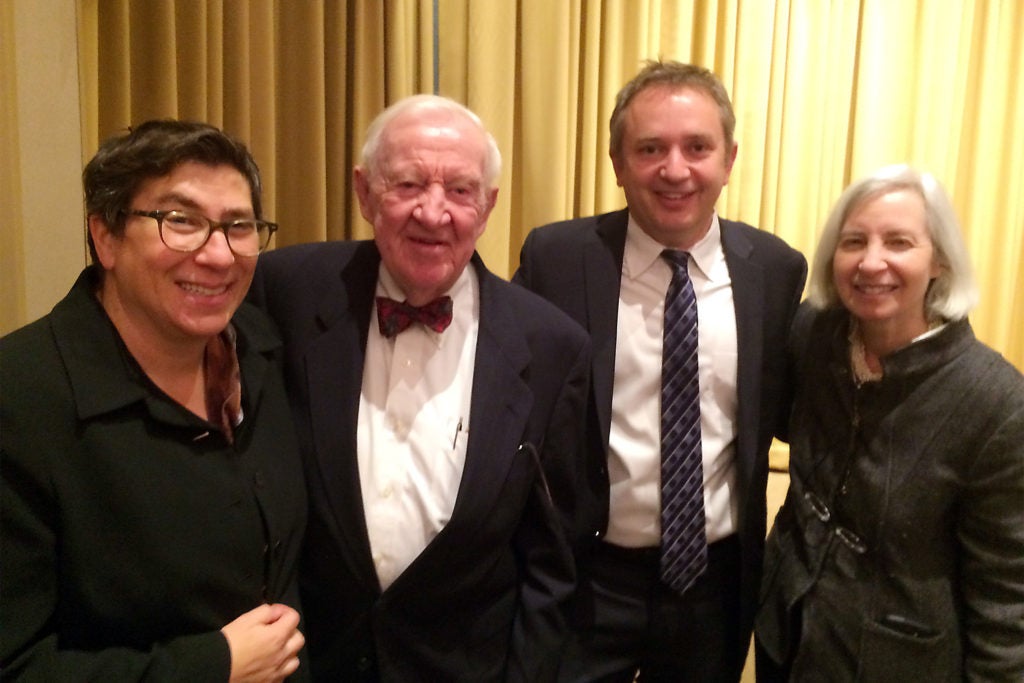 During the 2016 competition, Stevens offered praise for all Ames participants, saying it was a very fine performance by both teams. Stevens said he enjoyed being part of Ames and he said he intended to ask more questions: "I intended to ask more questions but my hearing isn't as good as it used to be. When I was younger, my father told me that if you are faced with a question of whether to speak up and make a fool of yourself and be quiet, you are better off to be quiet. So I was following that advice."
In 2012, Harvard Law School celebrated Stevens' 35 years of service on the Supreme Court with an event honoring his work and his contributions to the fields of environmental, energy, and natural resources law.
The Harvard Law School Environmental Law Society presented Justice Stevens with HLS's first Horizon Award, an award for outstanding contributions to the fields of environmental, energy, and natural resources law. Lazarus, who co-directs Harvard Law School's Environmental Law Program, said that Justice Stevens earned his reputation as the environmental law steward on the nation's highest Court as he time and again safeguarded the laws from attempts to weaken them.
In her introduction during the 35th anniversary celebration in 2012, then Harvard Law School Dean Martha Minow said that Stevens' crucial leading role in environmental law follows his attention to facts and his ability to cut through the fog to bring reason to bear in the midst of high emotion, high drama, and sometimes boring detail. That focus on facts, she said, is "among the dimensions for which Justice John Paul Stevens has set the standard defining what a great judge is."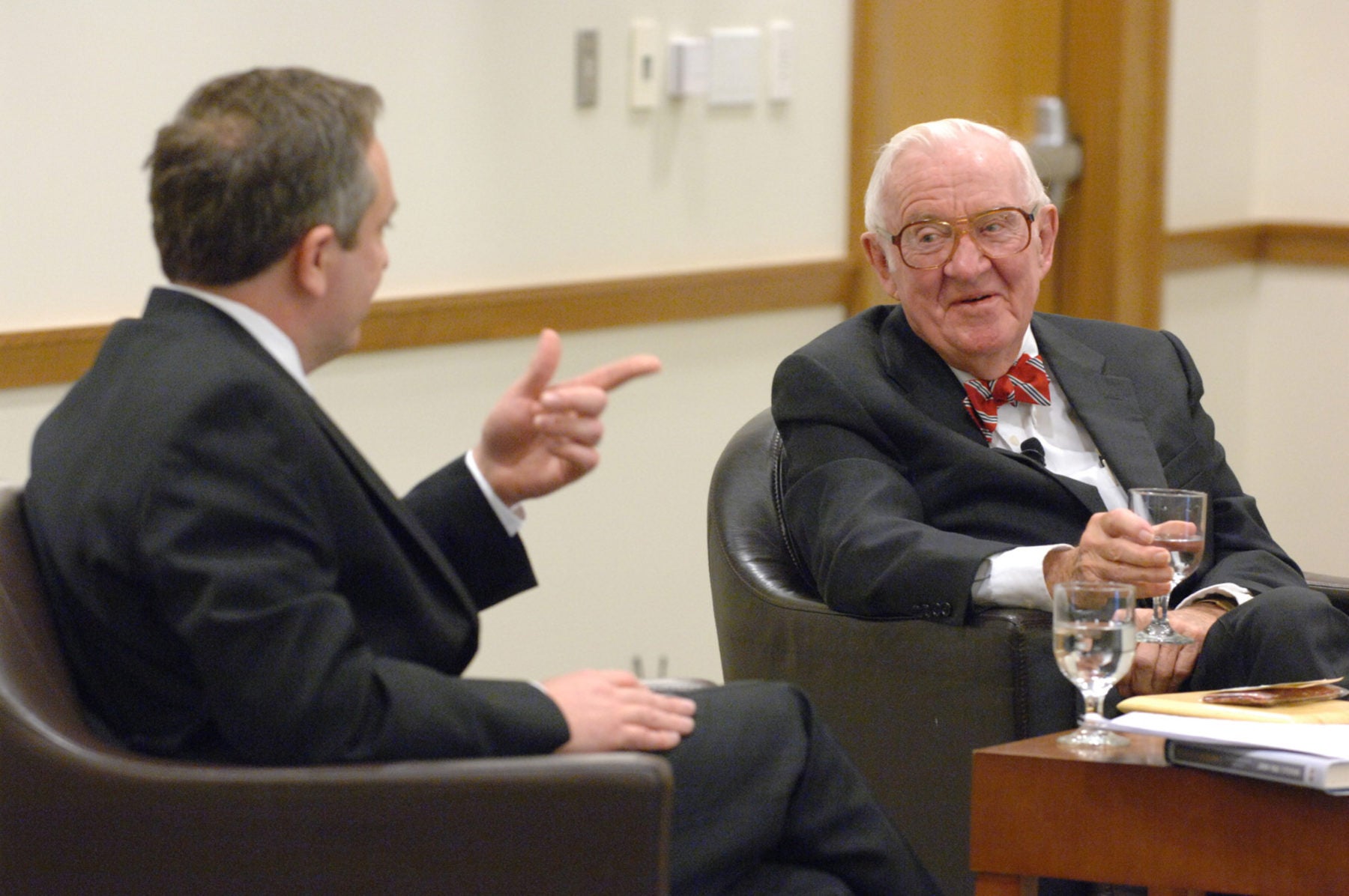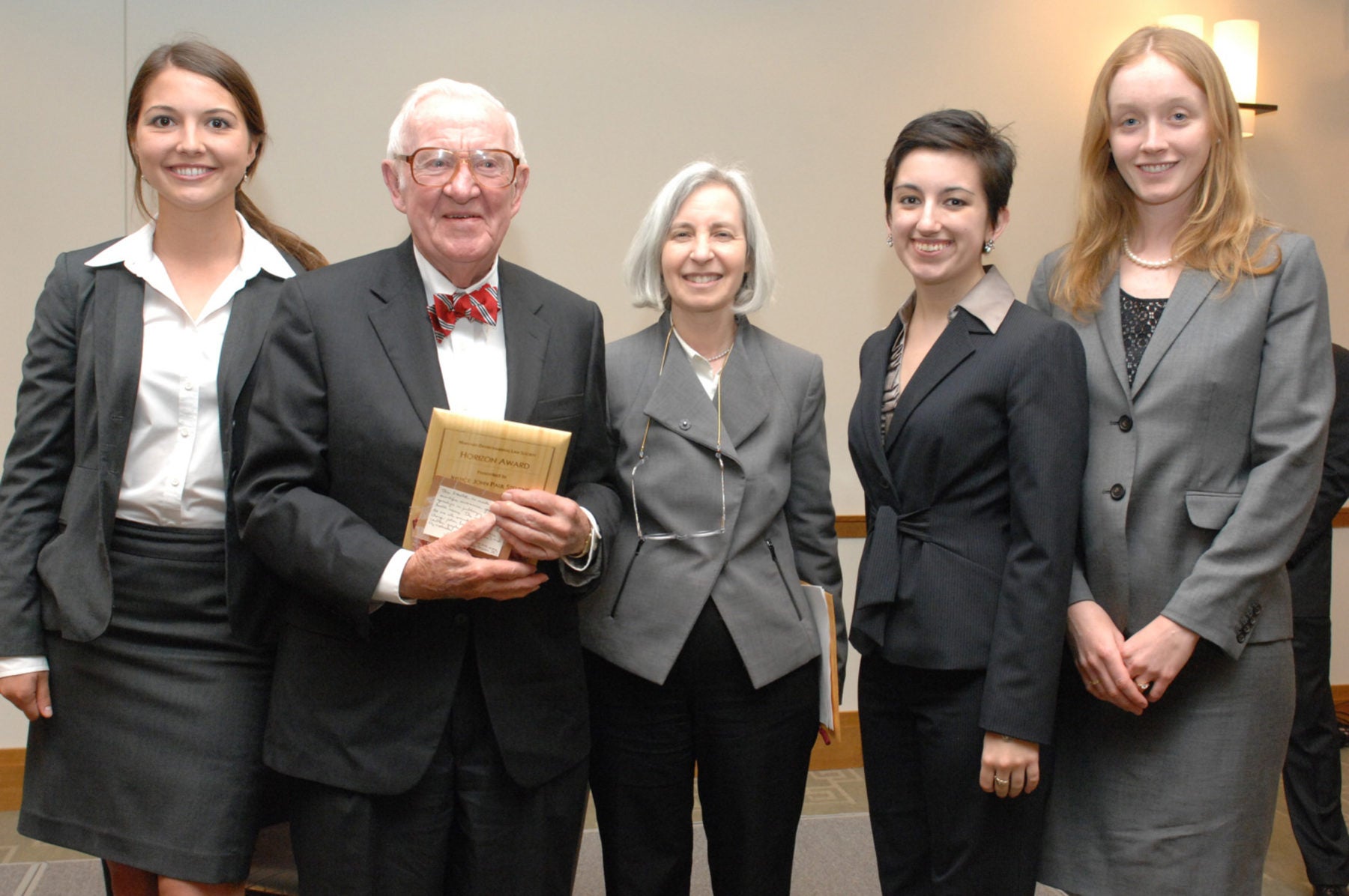 After retiring, Stevens wrote two books, "Six Amendments: How and Why We Should Change the Constitution," and "Five Chiefs: a Supreme Court Memoir."