On Sept. 15, Harvard Law School will host HLS in the Arts, a Bicentennial celebration of the creative contributions of members of the HLS community. John H. Watson Jr. Professor of Law Jeannie Suk Gersen '02 will be among the artists showcasing their talents during an evening of performances by faculty, students and staff. Gersen's research focuses on criminal law and procedure, family law, and the law of art, fashion, and the performing arts. She is a contributing writer for The New Yorker. This fall, she is co-teaching a course on "Law and Performing Arts" with Damian Woetzel, president-elect of The Juilliard School, and a former principal dancer of the New York City Ballet. Gersen, herself a former ballet dancer who attended the School of American Ballet in New York City from a young age through high school, is a classical pianist who studied piano and composition at Juilliard, and has performed solo recitals at such prestigious music venues as Lincoln Center for the Performing Arts and Carnegie Hall.
What drew you to your instrument?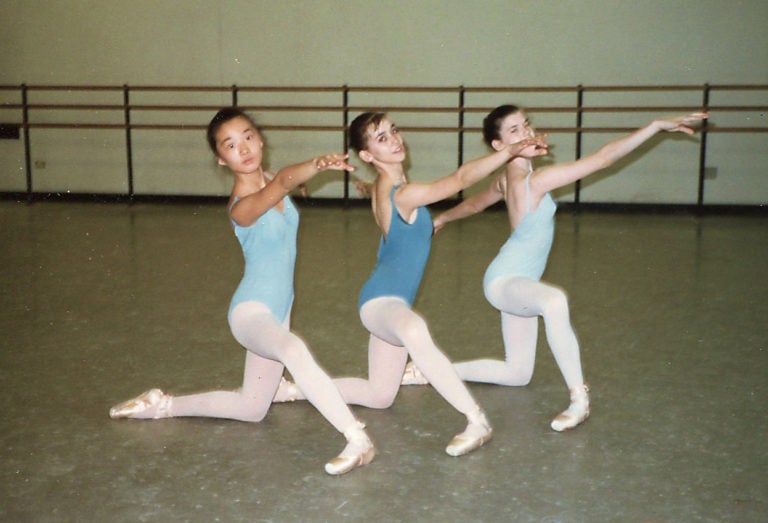 I got an upright piano from Santa Claus when I was in second grade. At first, I wasn't that interested in music. I actually got to love music through dance, for which I had a much stronger feeling as a child. I begged my mother to take to me to audition for the School of American Ballet in New York City, after reading about the school in a book. I got in, and I became obsessed. It was through ballets – particularly works by George Balanchine — that I fell in love with music. I always played piano, and The Juilliard School was in the same building as the ballet school. In high school in the late 1980s and 1990s, I stopped dancing and studied piano and composition at Juilliard. In college, I played a bit and music-directed a Gilbert and Sullivan show. But it has now been decades since I've practiced at all. At family holidays we'll do a big family jamboree with everyone bringing out their instruments – viola, cello, guitar, maracas, triangle – and playing together after dinner. We don't sound great, but it's fun.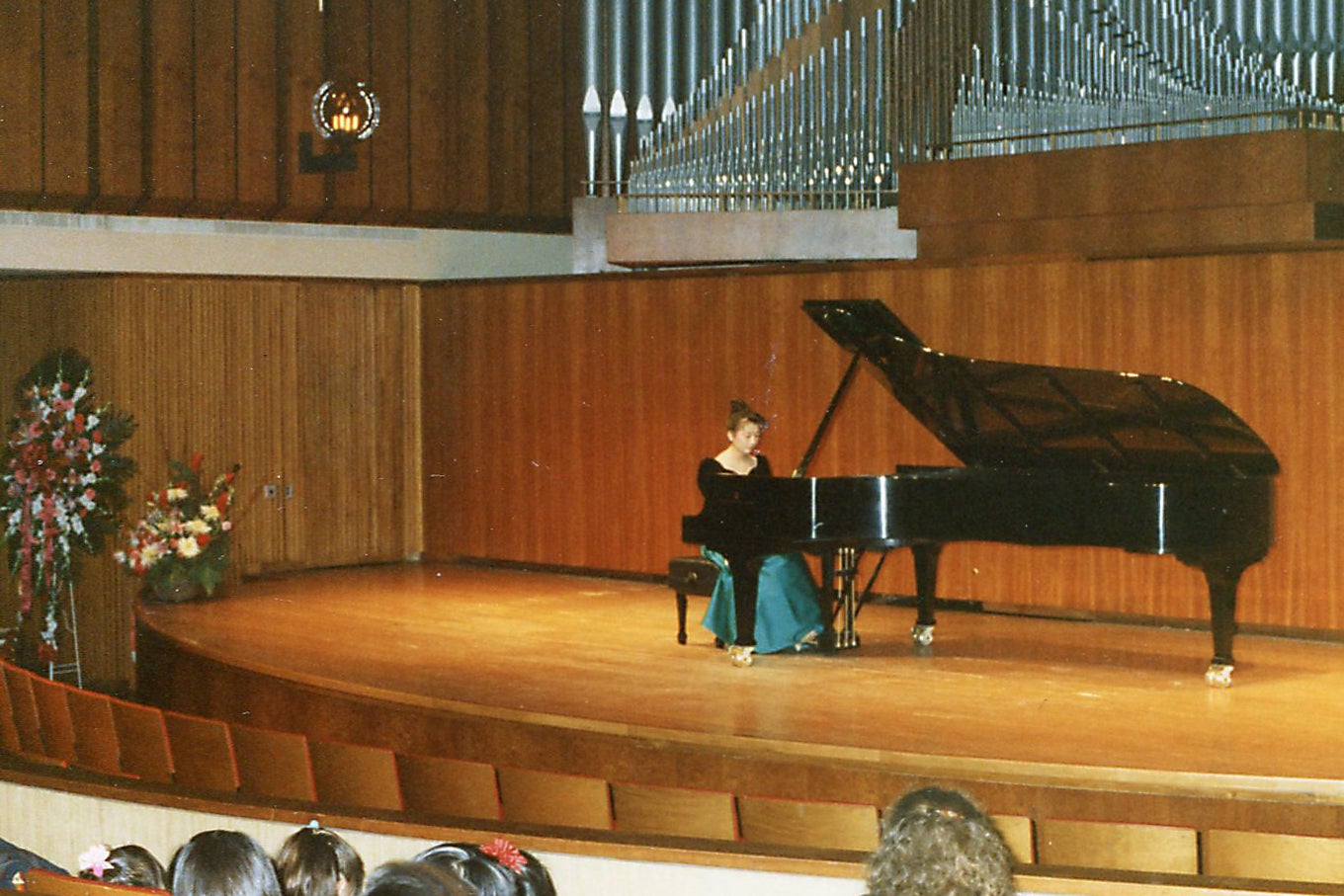 What are some of your most memorable performances?
Growing up, I had horrible stage fright. My hands would freeze up and I thought I'd faint. Then I spent one summer in high school traveling around Europe in a big bus with my piano teacher and her students, and we stopped everywhere and played in concerts wherever we could. So my stage fright faded a lot then. My favorite time was performing in a house that Frederic Chopin had lived in with George Sand in Valldemossa on the Spanish island of Mallorca.
What role does music play in your life as a law professor? Has your performance background informed your teaching in anyway?
I play very occasionally, and I have played funny musical numbers with my students to entertain the class at the end of year party – we rehearse and everything. Having fought back stage fright, I would say that my experience with music performance has informed my life as a law professor quite a lot. When I started my career, I used to get nervous about speaking. The principle is the same for any kind of performance: preparation and habit make it possible to be spontaneous. Ironically, I will be experiencing more stage fright than I ever have at HLS, for my music performance on September 15, and this time it will be warranted.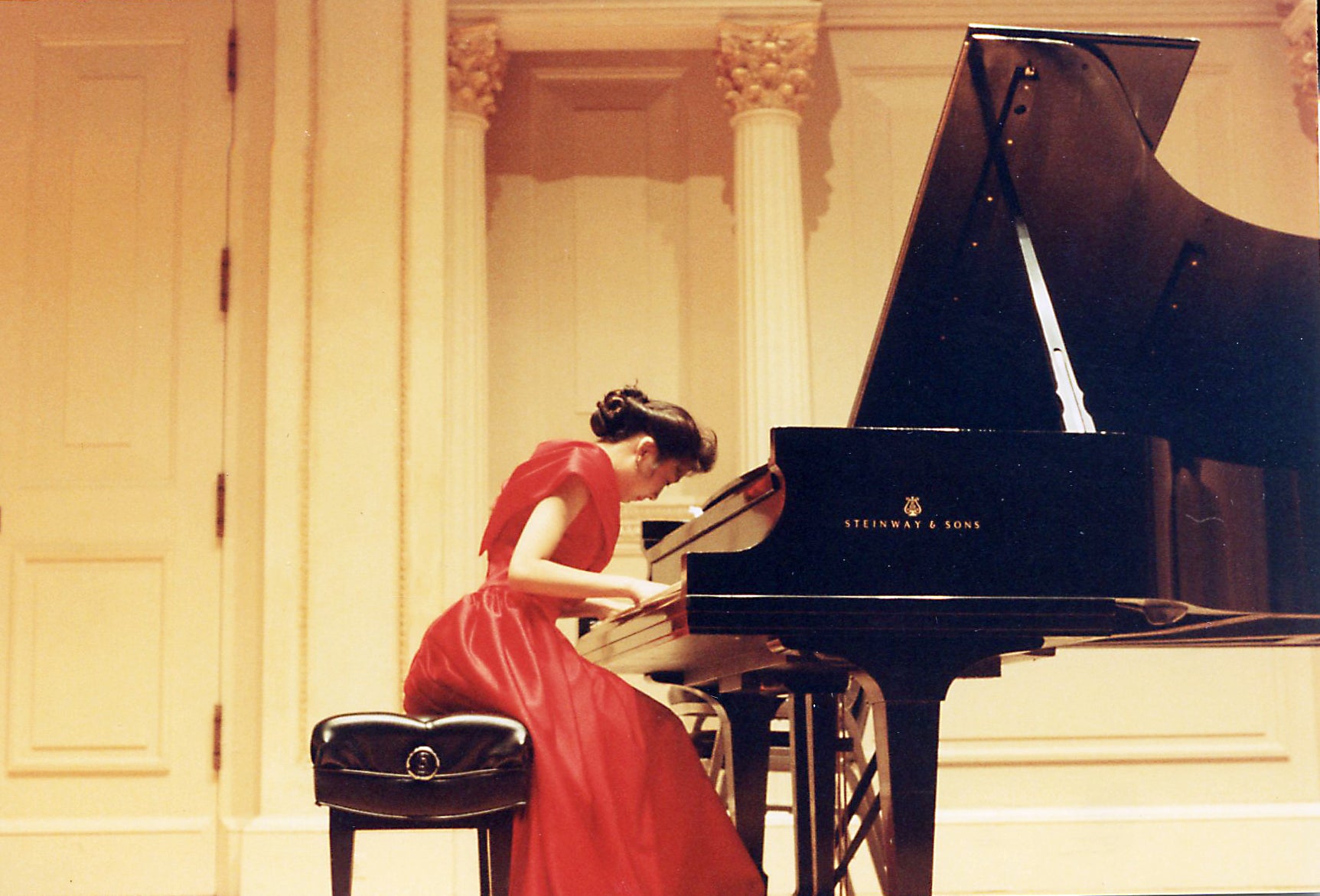 Has your training as a lawyer influenced your music in any way?
Yes, it has made me accept that nothing is perfect and that's ok.
Do you have favorite pieces, solo works, chamber music or passages from orchestral works?
So many. But Beethoven String Quartet No. 13 in B flat major, Opus 130, Cavatina is the one I'm obsessed with right now.
What piece will you be performing at the HLS in the Arts festival and why did you choose it?
Bach Fugue in D Major from the Well-Tempered Clavier Book II. I chose it because it's the piece that has somehow stayed in my fingers over 25 years.
If you could meet or play with any musician, alive or dead, who would it be?
The answer is, of course, Yo-Yo Ma. In fact, he is a Cambridge neighbor, and I have had the chance to rehearse and play with him, for a friend's wedding. It was a sublime experience.
What's on your playlist?
Bach, always.
What advice would you offer to an aspiring lawyer-musician?
Don't stop playing music just because you don't play anywhere near the level you used to!