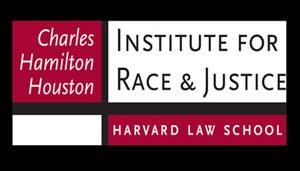 In the United States, an African American boy faces a-one-in three risk of being incarcerated during his lifetime and for a Latino boy the risk is one-in-six. For ten of thousands of young people, childhood can consist of a pipeline to prison. On Thursday, April 29, 2010, the Charles Hamilton Houston Institute for Race and Justice at Harvard Law School hosted a conference addressing the issue locally: "Coming Together to Dismantle the Cradle to Prison Pipeline in Massachusetts: A Half-Day Summit of Community, Faith and Policy Leaders."
The summit focused on the underlying causes of this pipeline—such as pervasive poverty, inadequate health and mental health care, gaps in early childhood development, disparate educational opportunities, chronic abuse and neglect and overburdened and ineffective juvenile justice systems—and it looked for solutions.
Dr. Marian Wright Edelman, the conference's keynote speaker, alluded to theologian Dietrich Bonhoeffer's argument that the fundamental test of morality in a society is how it treats its children. Drawing upon examples of inadequate assistance and education for our youth, she demonstrated just how significantly the U.S. has failed to treat its children well.
Edelman, who is president of the advocacy organization the Children's Defense Fund, focused on the need to move from punishment to treatment. Drawing on Frederick Douglass' remarks that it is easier to build strong children than it is to fix broken men, she asserted that we must, "reweave the fabric of family and community." She argued for a comprehensive reform approach to "address the needs of the whole child," and also "break the connection between child welfare and juvenile punishment."
Martha Minow, dean of Harvard Law School, said it was important to recognize the limits of law. Law has many uses, she said, "but for the kind of problems we are talking about today, we need coalition, we need movement, we need people, and we need hope."
Christine Cole, executive director of the Program in Criminal Justice Policy and Management at the Kennedy School of Government, moderated a discussion on the roots of the problem and possible interventions. Panelists were Jane Tewksbury, the commissioner of the Department of Youth Services in Massachusetts; the Reverend Jeff Brown, a Baptist preacher and a founding member of the Boston Ten Point Coalition; Adriana Leo, director of Family Services, Community Action Inc., Child Development Center in Haverhill, Mass.; Tammy Tai; a program officer of the Hyams Foundation, where she is responsible for teen development; and Julio Hernandez, a youth representative of ROCA, Inc., in Chelsea, Mass.