David Abraham Grossman '88, a lawyer and teacher who devoted his career to addressing the legal needs of the poor and served as Director of the Harvard Legal Aid Bureau, died on July 12.
Grossman had been director of the Harvard Legal Aid Bureau (HLAB) since 2006, when he was appointed to the position by Elena Kagan, then-dean of Harvard Law School. HLAB provides free legal counsel to indigent clients while simultaneously providing hands-on training to HLS students.
"David devoted his life to pursuing justice with creativity, integrity, and craft–and to inspiring and enabling students to do so as well," said Martha Minow, Dean of Harvard Law School. "As Clinical Professor, he played pivotal roles both at the WilmerHale Legal Services Center and then as managing attorney and faculty director of the Harvard Legal Aid Bureau, where among other great efforts he guided the nationally recognized Project No One Leaves (PNOL), a nonprofit tenants' rights organization. In this effort, he made sure that lawyers and law students worked hand-in-hand with clients, community members, and community organizations in bringing legal education to low-income people facing foreclosure and eviction, advancing protections for individuals, families, and communities, changing and enforcing laws, and strengthening the tools and spirit necessary for helping people in serious need. With a formidable intellect and constant courage, David also brought his tremendous humility, humor, and friendship to every encounter, elevating allies and opponents alike. We were truly honored to have his work and leadership and will do our best to continue his vital efforts."
Grossman began his work with indigent clients as a student at HLS, enrolling in the Legal Services Center (LSC), established by Gary Bellow '60 and Jeanne Charn '70. They established the center with the aim of promoting social justice by providing free legal counsel to those in need while simultaneously providing hands-on training to law students.
Grossman found his professional calling at the LSC and found a life-long friend, mentor and role model in Gary Bellow, who died in 2000. About Bellow, Grossman said, "Gary was one of the few people about whom it can accurately be said that he devoted his life to performing mitzvot, or good deeds, to trying to fix a broken world, a concept known in Jewish thought as tikkun olam. But what was even more remarkable about Gary than his own mitzvot was his ability to both inspire and enable others to perform mitzvot of their own, to carry out the work of tikkun olam. Gary was the only one who really inspired me. He was the only professor I knew who was not only thinking about and analyzing how to do the right thing, but was actually spending his life doing it. For that reason, he became my mentor and, in a sense, my hero—someone whom I sought to model my life after."
Charn, director of the Bellow Sacks Access to Civil Legal Services Project and Senior Lecturer on Law said, "David practiced law at the highest level of craft in service of a relentless commitment to improving housing for residents buffeted by Boston's volatile markets. His efforts included a focus on strategies that enabled people to help themselves and each other and a concern with cost effective paths to excellent outcomes. He preferred working in teams and knew how to build strong ones. He believed in and modeled rigorous peer review – the heart of the profession's claim to self-regulation. These qualities made him a compelling teacher in the law office as well as the law school classroom. David was an ardent cause lawyer who never conflated himself with or ceded his life to the cause. He had a sharp wit and warm humor. He was a loyal and caring friend who gave unstintingly when friends were in need. He cherished his wife Stacy and their children Lev and Shayna who were ever his first, most joyous and constant commitment."
U.S. Representative Joe Kennedy '09, one of Grossman's former students, said, "Professor Grossman was a talented lawyer, a dedicated teacher and a passionate advocate. He committed his life to the fair implementation of the law, believing that it applies to all of us and protects each of us. Throughout his career, he showed how words like justice and fairness were not just ideas for discussion but principles that had to be fought for, protected and defended. In so doing, he protected thousands of people in need and inspired hundreds of young lawyers. Our community has lost a champion, but his values and vision live on through all those he touched. My thoughts and prayers are with Stacy, Lev and Shayna during this difficult time." In addition, Kennedy read a statement about the impact of Grossman's work on the floor of the U.S. House this week.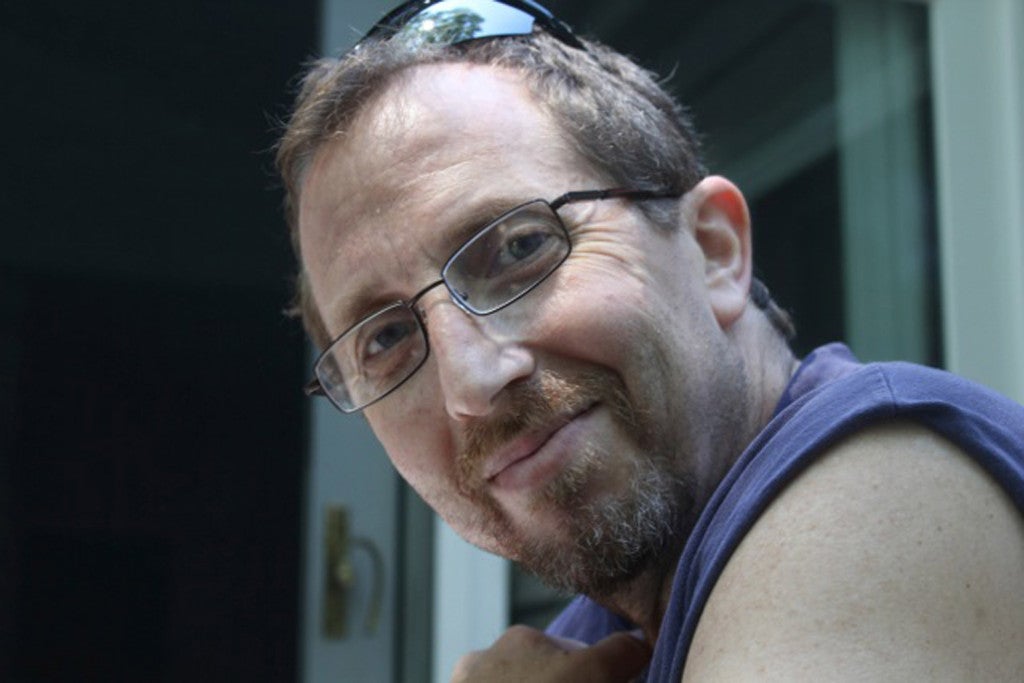 Grossman was born and raised in New Jersey, and spent his adult life in Boston. He graduated from Harvard University summa cum laude in 1979, received a Master's Degree in Eastern Religions from Harvard Divinity School in 1983, and earned his JD at HLS in 1988.
In 1995, Grossman rejoined LSC as a clinical instructor in the housing unit, after a short stint working for the New York law firm, Kramer Levin and a few years at Community Lawyers in Jamaica Plain, Mass. For 11 years he was the Managing Attorney of the Housing Unit.
While at LSC, Grossman revived the partnership between LSC and City Life/Vida Urbana, a community organization with a focus on tenants' rights. Together with Steve Meacham, the coordinating director at City Life/Vida Urbana, Grossman developed a combined lawyering and organizing approach to gentrification-driven rent increases. The effort resulted in numerous collective bargaining agreements with developers and landlords guaranteeing long-term stability and affordability for buildings full of tenants who had been threatened with displacement.
Grossman was also involved in initiating, developing, and staffing a "lawyer for the day" program in Boston Housing Court, which has both provided assistance each week to scores of otherwise unrepresented tenants facing eviction and given numerous law students unparalleled educational experience in staffing the law equivalent of an emergency room.
At HLAB David continued to work collaboratively with City Life/Vida Urbana to broaden the scope of HLAB's role so that it not only provides free legal counsel to those in need, but also enacts real social change to benefit the community at large. In 2007 enormous waves of foreclosures devastated neighborhoods throughout the country and in Boston. Under Grossman's leadership, HLAB along with City Life/Vida Urbana, adapted their anti-gentrification model into a fierce anti-foreclosure movement.
The anti-foreclosure movement—which now encompasses HLAB, CityLife/Vida Urbana, LSC and many other organizations—works with homeowners and tenants to thwart the efforts of lenders to displace families after foreclosure. Grossman and HLAB students played a key role in this mobilizing effort, canvassing foreclosed properties on a weekly basis, conducting weekly clinics in which they educate occupants about their rights, and deploying a legal "shield" for all of the movement's members by vigorously defending post-foreclosure evictions through a variety of creative and successful approaches. (The "shield's work is complemented by that of the "sword": rallies, protests, and other demonstrations, including acts of civil disobedience, coordinated by City Life/Vida Urbana organizers as a means of calling public attention to the problem of post-foreclosure displacement.)
The movement Grossman helped to initiate has become so effective in Boston that it has inspired activists in cities throughout the country to do the same. Grossman helped to secure generous funding from the Oak Foundation to help finance these efforts for years to come.
Grossman, who fought a courageous seven-year battle with cancer, is survived by his wife, Stacy, his son, Lev, and his daughter, Shayna. He also leaves a sister Rachel, an aunt, Helen Kaplan, and parents-in-law Leonard and Madeline Soave, as well as sisters- and brothers-in-law, nieces, nephews, and cousins. He was predeceased by his parents, Harold and Gloria Grossman.
Donations in his memory can be made to CityLife/Vida Urbana 284 Amory Street, Jamaica Plain, MA 02130 or The Harvard Legal Aid Bureau, 23 Everett Street #1, Cambridge, MA 02138.