On the occasion of his appointment as the inaugural Jerome A. and Joan L. Cohen Professor of East Asian Legal Studies at Harvard Law School, Professor William Alford '77 delivered a chair lecture entitled "Learn from the Past to Appreciate the Present, That is What Makes One a Teacher 温故而知新,可以為師矣: Confucius, Cohen(s) and Contemporary China" to an overflow audience of close to 200.
In his Oct. 2 lecture, Alford drew on Roscoe Pound's 1948 Harvard Law Review essay, "Comparative Law and History as Bases for Chinese Law," which, Alford said, "explores the implications of using history and comparative law both as resources in building a legal system as well as lenses to understand it once built."
Alford, the vice dean for the Graduate Program and International Legal Studies, the director of the East Asian Legal Studies Program, and chair of the Harvard Law School Project on Disability, sketched some of the opportunities and challenges that rise from turning to history as a basis for understanding Chinese legal development. "Perhaps China's greatest challenge has been how to build institutions of governance, including law, at once true to Chinese values, however those might be construed, while also capable of meeting global standards and restoring China to its perceived rightful place in the world."
Introducing Alford before the lecture, Harvard Law School Dean John F. Manning '85 noted that Alford's extraordinary combination of roles reflect his deep expertise in Chinese law, trade law, law and development; his longstanding commitment to advancing opportunities for people with disabilities around the world; and his passion for excellence in legal education.
"He's a great scholar," said Manning. "He's written scores of articles and several books on China, international affairs, and disability law. He's been influential in each of those fields. He has so deepened our understanding of China's legal system and helped lawyers in both systems understand each other's system of law."
The Jerome A. and Joan L. Cohen Professorship was named in honor of Jerome Cohen, an expert in Chinese law who launched the EALS Program some 50 years ago, and his wife, Joan, a photographer, art historian, and curator who specializes in Chinese art and film. Led by David Halperin '74, Richard M. Cashin Jr. AB '75, M.B.A. '80, Jeanette Chan LL.M. '86, Dr. Alison Connor '73, and Dr. Michael Moser '80, a group of more than 75 former students and friends of Jerome and Joan Cohen established the chair to honor the couple. Both Jerome and Joan Cohen attended the October chair lecture.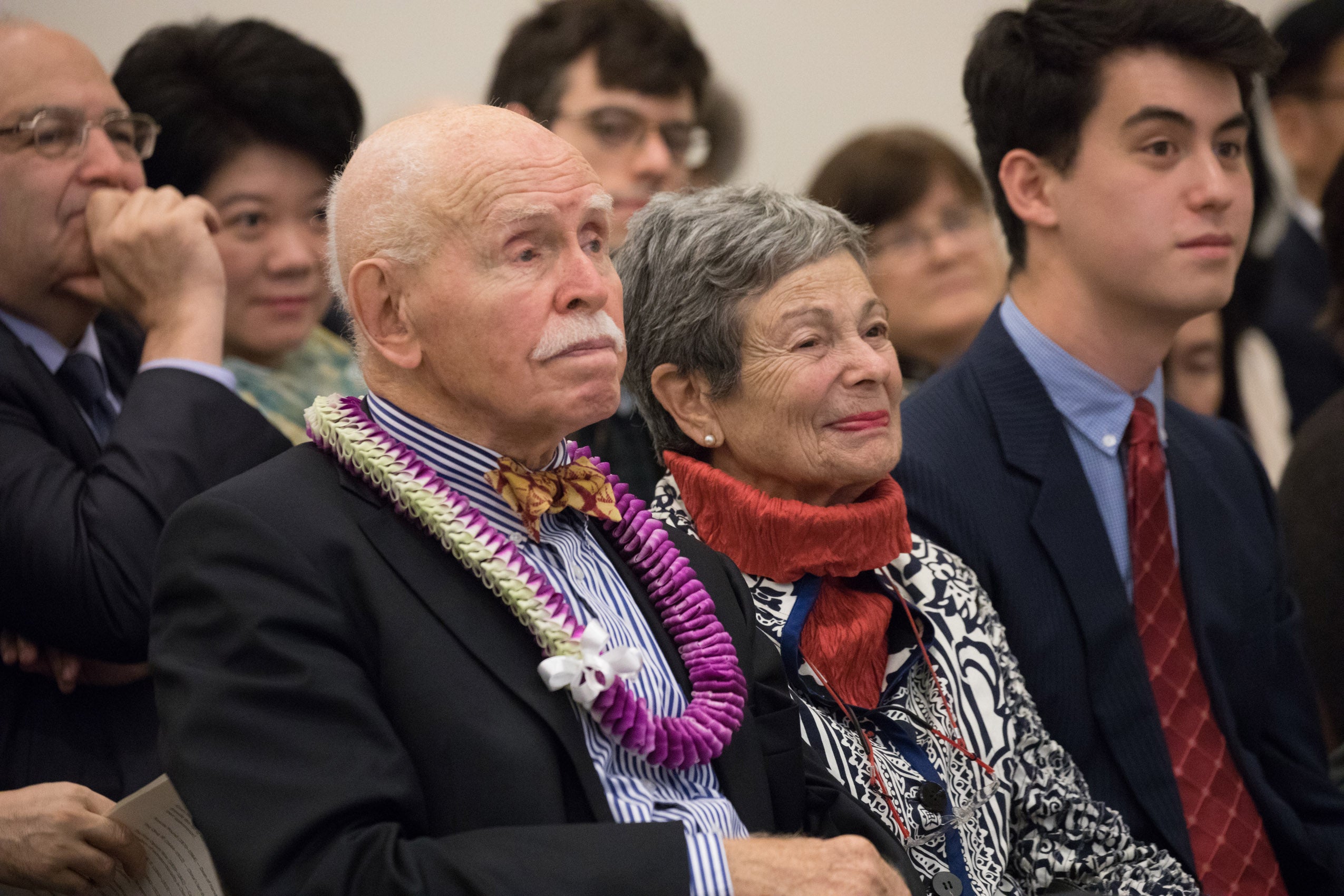 Alford's scholarship spans many decades. Books he has written or edited include "To Steal a Book is an Elegant Offense: Intellectual Property Law in Chinese Civilization," "Raising the Bar: The Emerging Legal Profession in East Asia," "Prospects for the Professions in China (with Kenneth Winston and William Kirby)," and "残疾人法律保障机制研究 A Study of Legal Mechanisms to Protect Persons with Disabilities (with Ma Yu'er and Wang Limin)." He has a forthcoming book, with Professor Cohen and Grand Justice and former National Taiwan University law school dean Lo Chang-fa S.J.D. '89 entitled "Taiwan and International Human Rights." In addition, he has published numerous articles on China, international affairs, and disability.
The founding chair of the HLS Project on Disability–which works on a pro bono basis on disability law and policy in China, Bangladesh, the Philippines, Vietnam, and the United States, among many jurisdictions–Alford has also had a long-standing association with Special Olympics International, which elected him to its board in 2005 and where he now serves as its Lead Director and Chair of its Executive Committee.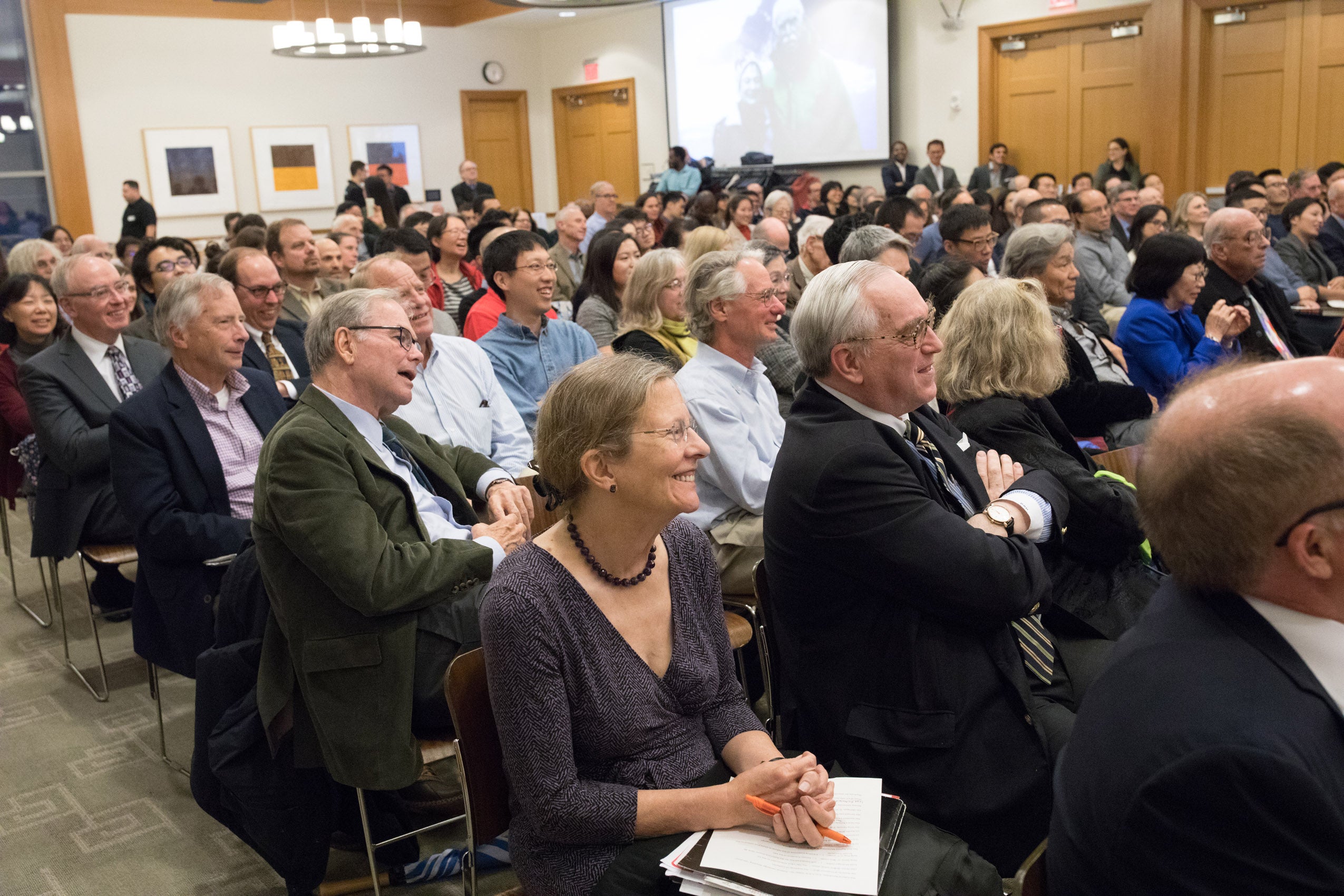 Last month, the HLS Project on Disability bestowed an award for the Betterment of Humanity to the Special Olympics on the occasion of its 50th anniversary. During the event, Special Olympics Board Chairman Dr. Timothy Shriver praised Alford's vision in traveling to China with Sargent Shriver in 1979. He said they were practicing the "highest calling of a lawyer" – the search for justice informed by the practice and exercise of the legal imagination, including the "capacity to see the difference between current reality and an imagined future, and the capacity to engage hearts and minds."
Alford received his undergraduate degree from Amherst College. He is a law graduate of the University of Cambridge, and earned master's degrees in History and Chinese Studies at Yale, before attending Harvard Law School.
Prior to receiving his current chair, Alford held the Henry L. Stimson Professorship from 1990.