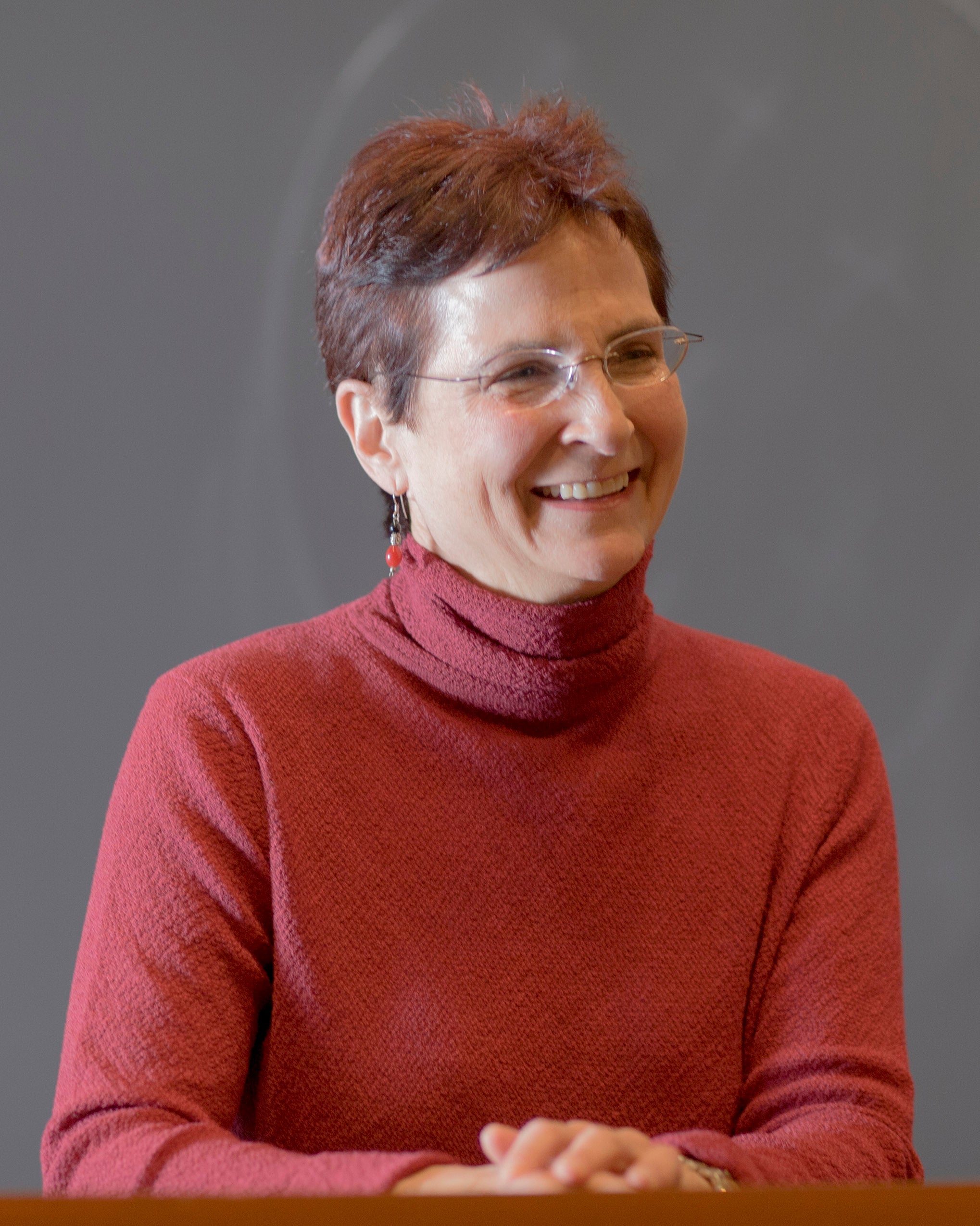 Deborah Anker, director of the HLS Immigration and Refugee Clinical Program and a clinical professor of law, has received an award from the Central American Refugee Center (CARECEN) in New York recognizing her pioneering work in humanitarian protection for immigrants fleeing protection. CARECEN represents immigrants seeking asylum protection and other legal services in Nassau and Suffolk Counties.
The CARECEN award marks the second time in five months that Anker, one of the world's leading scholars and practitioners in immigration law, has received a major award for her work. On June 28, she received the Elmer Fried Award for Excellence in Teaching at the annual meeting of the American Immigration Lawyers Association (AILA) in Vancouver, B.C. The award is given each year for "outstanding efforts in teaching in the area of immigration law" by AILA, the national association of over 10,000 attorneys and law professors who practice and teach immigration law.
Anker has taught immigration law and supervised clinicals at HLS for more than 20 years. As director of the Immigration and Refugee Clinical Program, she has mentored hundreds of HLS students in their representation of refugees and immigrants. Under her guidance, students have contributed significantly to cases that have led to groundbreaking administrative, judicial and international legal decisions. In one such case—in the Inter-American Commission on Human Rights—the clinic established the international precedent that rape constitutes torture.
The clinic's guidelines on gender-specific human rights violations as a basis for asylum, co-drafted by Anker, have been accepted by the U.S. government and international tribunals. Anker is the author of a leading treatise—"The Law of Asylum in the United States"—and has been cited frequently by international and domestic courts and tribunals, including the U.S. Supreme Court.
"There were a lot of young asylum attorneys who felt that they were Deborah Anker's students even though they never attended Harvard," says Pat Young, CARECEN's Program and Legal Services Director. "She wrote volumes on every possible aspect of political asylum from almost the moment that asylum law came into existence. We read her essays and absorbed her approaches long before most of us ever met her. And when I finally did meet her, she was generous with her advice and supportive of the work we did out in the field."
In honoring Anker, CARECEN issued a statement saying: "Without her thoughtful guidance, it is doubtful that CARECEN and many other refugee programs could have succeeded in protecting the persecuted as effectively as we have. … We are honored to recognize Deborah Anker's contributions to worldwide refugee protection."
Last year, CARECEN's legal department helped 250 immigrants apply for U.S. citizenship, counseled hundreds of people about their immigration cases, and helped more than 100 immigrants obtain their legal permanent residence. Presently, it is assisting more than 1,100 Central Americans renew their temporary humanitarian status.