In May 2020, George Floyd's murder by law enforcement was captured on video by a 17-year-old girl. The agonizing, near nine-minute recording spread like wildfire on the internet, inciting rage, protests, and marked a pivotal moment in the Black Lives Matter movement. This video illustrates how young Black people around the United States — but also in other countries — are documenting and sharing their lives and major events using commonly available tools like cellphones.
A recent event hosted by the Berkman Klein Center for Internet & Society explored how such young "digital witnesses" are documenting — and making — history in the United States and around the world.
Allissa Richardson, an assistant professor of journalism at the University of Southern California's Annenberg School and Berkman Klein fellow, kicked off the discussion by providing an overview of her book which looks at this exact phenomenon: how Black people in the United States use media to document historic injustices, and how these practices have evolved over the years with the rise of mobile technologies.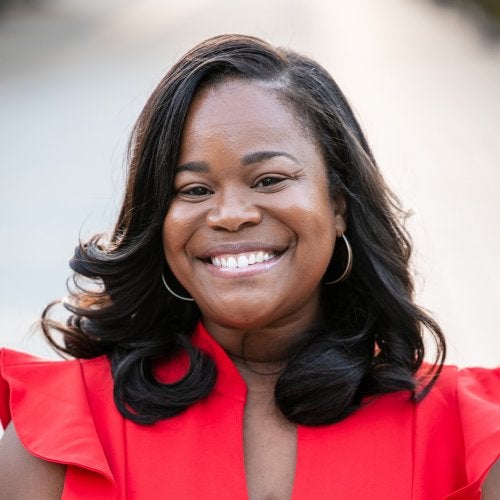 "I want everyone to think about just the three overlapping eras of domestic terror that African Americans have faced in the 200 years that they've been here," she said. "And I could start in slavery which led to lynching, which then morphed to what we have now: police brutality."
Richardson's discussion touched on American history going back to the slave trade, her personal memories of watching the Rodney King riots, her early experience teaching and learning with young journalists about translating this work into "mobile journalism," and how this has paved the way for the recent Black Lives Matter protests and other forms of activism.
"The first week of my grad school Ph.D. experience, Mike Brown was killed," she said. "Once again, I realized that I'm learning about what's happening in Ferguson, not from broadcast TV but through Black activists on Twitter. And many of them, like the ones featured here, have little more than their cellphone and a wi-fi connection."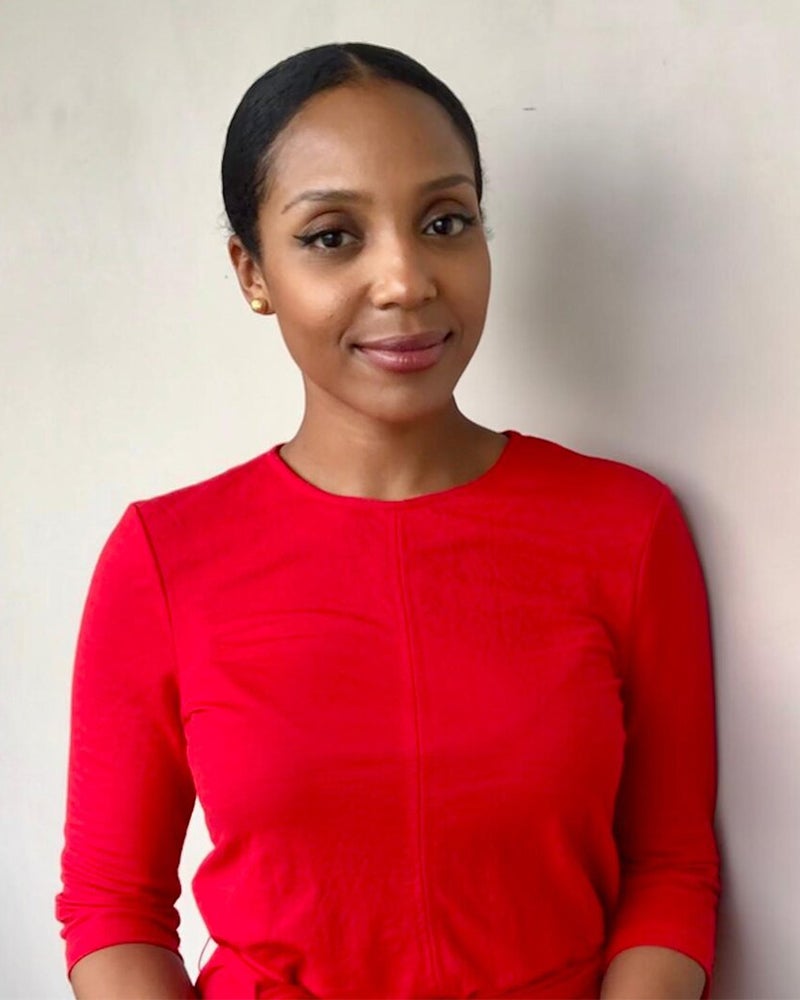 Hannane Ferdjani, a multimedia journalist, affiliate at BKC, and speaker at the event, discussed younger generations' use of mobile technology in the context of the African continent as a whole, and sub-Saharan Africa more specifically. She highlighted how young people can use their phones to access more information and challenge representation of their lives in the media, but that access to the internet and cost of technology may be prohibitive and hinder the outputs.
"Younger, better-educated, wealthier male and urban-dwelling Africans are much more likely to access social media and the internet, which in my view also means that certain issues are still not put to the front of public discourse, because they don't necessarily have echo," she said. "So, if you are in a rural area, and there is abuse happening, whether it comes from government or local authorities, then it's going to be harder for you to express that, and to create a movement around it."
She described how access to social media platforms like Twitter also provided a tool for challenging governments and corporations, and for political organizing and sharing what was happening on the ground during protests.
Ferdjani also noted the important role of governments in internet censorship and resistance to digital activism, for example in Nigeria, where "social media has reportedly been encouraged as a result of the Nigerian mainstream press's reluctance to speak and to report on sensitive issues."
"I think that with the African context in mind, there is a definite sense that the digital era is opening doors and opening ways for activists and witnesses of the events happening around them in communities to really take a stance and be effective in limiting oppression and fighting for their rights," she said. "But there [are] still limitations to that fight, and for as long as we don't manage to secure and really bring forth democratic tools that will be inherent to the systems where all of this is happening, there will be limitations to this kind of advocacy."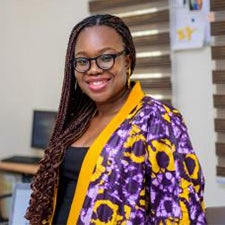 Nana Mgbechikwere Nwachukwu, a knowledge management adviser at FCDO's PDF Bridge Programme and an affiliate at BKC, also spoke about digital witnesses and journalism in the Nigerian context. "Young people have moved from taking these phones to taking pictures for their well being for feeling good and all that to using it to hold [the] government accountable," she said. She discussed the Bring Back Our Girls campaign as a particularly important movement; "It was Nigeria's young people responding to the way governance was conducted in Nigeria and decided, 'not again.'"
She provided an overview of challenges young journalists face in the country, particularly from the government. For instance, in addition to limited access to resources, the Nigerian government also implemented rules about journalistic credentials that further burden young journalists.
"One of the biggest challenges that digital activists in Nigeria face is lack of training. While we have the passion, while we have limited skills, while we have the eagerness to want to take on some of these tasks, the truth is that most of us became accidental digital defenders. And we scramble. We look for the things that we have," she said. "We learn to do better. And I know that as technology evolves, Nigeria's young people will evolve with it. We'll keep learning, keep telling our stories. Because, again, one of the biggest things in Nigeria is to be deleted out of history."
---