Several HLS Professors testified on behalf of former Dean Elena Kagan '86 on July 1 during confirmation hearings for her nomination to become an associate justice on the U.S. Supreme Court.
During three panel sessions before the Senate Judiciary Committee, Professor Jack Goldsmith, Professor Ronald Sullivan '94 and Professor and former Dean Robert C. Clark '72 testified as majority witnesses for the nomination of Kagan, who is currently serving as U.S. solicitor general. Kurt White '11, president of the HLS Armed Forces Association and a captain in the U.S. Army National Guard also testified.
The following are excerpts from their testimonies: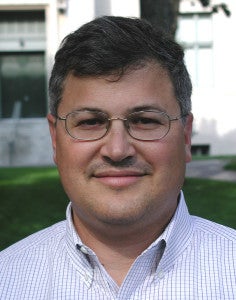 Henry L. Shattuck Professor of Law, Harvard Law School
"Kagan was not, I believe, interested in balance for balance's sake. Rather, she thought that intellectual excellence in a law school required an intellectual environment where every idea can flourish. (This might seem like an obvious point, but in the American legal academy, and especially among the most elite law schools, it is far from obvious and not at all established.) For example, she not only supported the conservative Federalist Society (which has a membership of over four hundred Harvard Law students, and is one of the largest student organizations in the law school); she took pride in its many contributions to the intellectual life of the law school. On a more personal note, in many conversations on many matters, Kagan sought my views and expressed a genuine interest in my arguments and ideas. I never got the sense that she wanted to know what I thought as a conservative. For Kagan, it was the idea and the argument that mattered, and not their political or ideological provenance."
"Kagan's engagement with people and their ideas on the merits rather than through an ideological lens, and her openness to ideas and debate, are in my view the distinguishing characteristics of her deanship. They are characteristics that, through her actions and the force of her personality, she stamped on the Harvard Law School community."
Read full statement here
Harvard University Distinguished Service Professor, Austin Wakeman Scott Professor of Law, and former dean of Harvard Law School
"From my viewpoint, once she became dean she did a great job of taking positive changes and initiatives that had begun in the '90s and building on them. She brought the school to a new level of greatness. For example, we hired a large number of new faculty members, including top scholars from other leading schools, during her tenure. (The number of full-time professors went from about 81 to 105 from 2003 to 2009.) In my view this is a positive indicator because, in the case of our complex law school, it says something about the ability of the dean to build consensus. The appointment process is democratic – you need two-thirds of the faculty to approve each new appointee – and in a strong willed faculty with widely varying views about what really counts as good scholarship, you need a dean who can understand many different points of view and then encourage people to work together. Dean Kagan did this successfully. I watched her learn and grow in the process. She wasn't just "political"; she actually learned to understand and appreciate many different points of view."
Read full statement here
Edward R. Johnston Lecturer on Law, director of the Criminal Justice Institute, Harvard Law School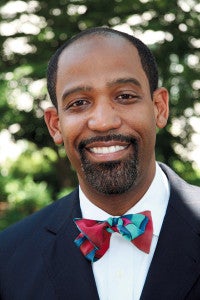 "Elena Kagan has a sharp analytical mind. She is a first-rate legal scholar, and well exceeds any minimum standards necessary to serve as a Justice on the Supreme Court. Indeed, in my experience with General Kagan, I found her to be an active consumer of knowledge. She has a swift and eager mind, and sought to understand complex issues before comment or action. While she had many answers (not so rare for a Harvard professor), she knew that she did not have all the answers (somewhat more rare, and quite refreshing, indeed, for a Harvard professor). I clearly recall instances during her deanship where she consulted me on issues regarding the criminal law, access to justice, and indigent defense about which she was asked to opine. My sense is that these consultations were genuine, and never superficial gestures designed to provide psychic income. Instead, Elena always sought to critically engage. Clearly, she held (and holds) firm opinions, but, in my experience, she understood her opinions to be always already in progress, and subject to revision when facts and reason conspired to produce a better answer."
Read full statement here
Kurt White '11
President, Harvard Law Armed Forces Association
Captain, U.S. Army National Guard
"Around Veterans Day Dean Kagan hosted a dinner for military veterans and their families. During this dinner Dean Kagan spoke very little other than to express her deep gratitude to the current and former service members seated at the table. The evening consisted mostly of Dean Kagan asking about our military experiences, listening intently to our stories, and expressing her sincere appreciation for our service. It was truly moving to have the Dean of the Law School take an evening out of her schedule to show her thanks to our small group of veterans. More, she made each of us feel as if she was the one honored to have the opportunity to dine and visit with us for the night. This event, which Ms. Kagan pioneered during her time as dean, meant a great deal to the veterans at the school…"
Read full statement here
In addition to these testimonies, four HLS alumni testified during the hearings.
Associate Justice, Massachusetts Court of Appeals on behalf of the National Association of Women Judges
Raoul Berger Professor of Legal History, Northwestern University School of Law
The Doy & Dee Henley Chair and Distinguished Professor of Jurisprudence – Chapman University School of Law
President of the Ethics and Public Policy Center