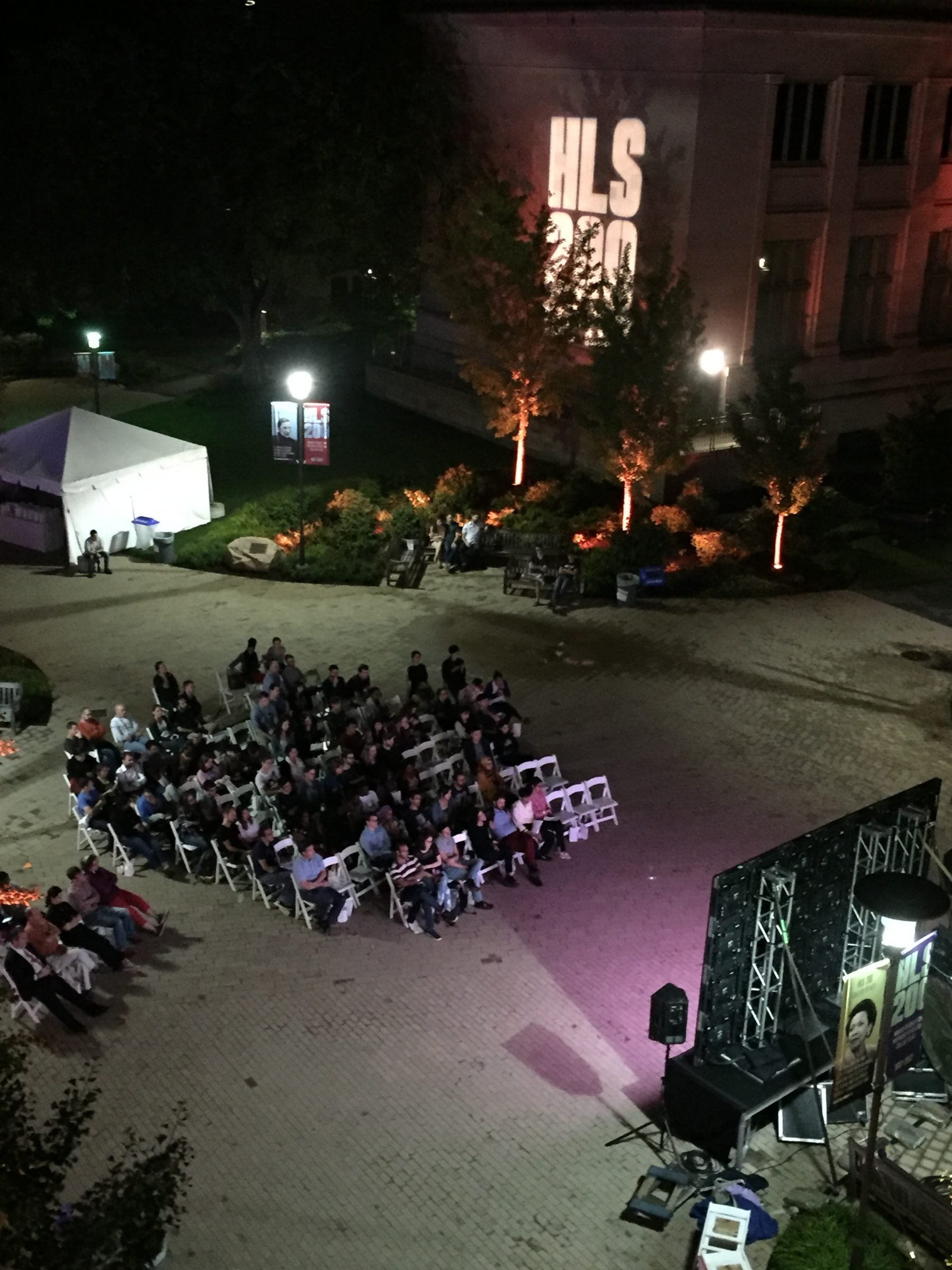 For 200 years, Harvard Law School graduates have gone on to illustrious careers in law, government, business and other law-related endeavors. A significant number of HLS alums have also gone on to occupy key spaces in the arts as agents, directors, producers, writers, actors, musicians, singers, artists, and photographers.
On Sept. 15 and 16, Harvard Law School celebrated the school's many contributions to those fields at HLS in the Arts, a two-day festival kicking off a year of events celebrating the Law School's 200th birthday. The festival featured musical performances on Friday night and Saturday by members of the HLS community, as well as book talks, film screenings and conversations with alumni including actors, general counsel, talent representatives, filmmakers, television writers, producers, and composers.
Music executive Clive Davis '56, who served as honorary chair of the festival, returned to HLS for the Boston premiere of "Clive Davis: The Soundtrack of Our Lives," a documentary based on his illustrious five-decade career. The screening was followed by a conversation with Davis moderated by Dean John Manning '85.
---
Chairman of the 'Arts'
Clive Davis '56 returned to Harvard Law on Sept. 16 to serve as honorary chair of the HLS in the Arts festival as the community was treated to the Boston premiere of the documentary "Clive Davis: The Soundtrack of Our Lives" to close out the two-day celebration.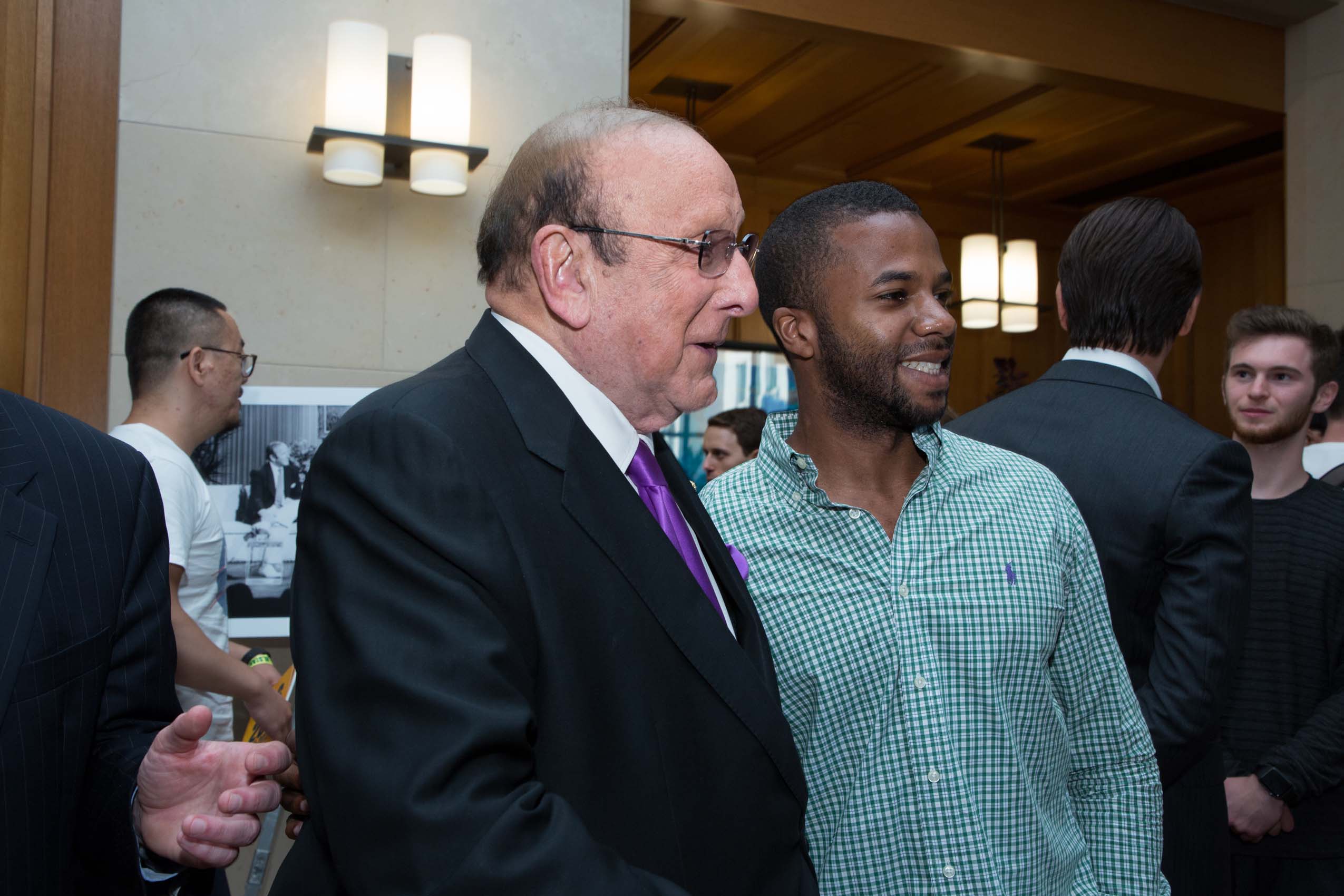 For more on Davis' experiences, read "The legendary Clive Davis on music, law and luck," an interview by Harvard Law Today reporter Brett Milano.
---
Jeffrey Toobin '86, legal analyst for CNN and The New Yorker, served as emcee for Friday evening's live Center Stage which included performances by Professors Joseph Singer '81, Jeannie Suk Gersen '02 and Susan Crawford; tribute videos from HLS graduates Ruben Blades LL.M. '85, Jackie Fuchs '91 (formerly of the 1970s rock band The Runaways) and Stephen Trott '65 of The Highwaymen; an interview with lyricist David Zippel '79; and folk, rap, R&B, and pop performances by clients of the Harvard Recording Artists Project.
---
"Understanding all the things that go into making music beautiful, poignant, and powerful are not all that different from understanding the need for a balance between tradition and change, predictability and flexibility, structure and storytelling in the legal system."

Joe Singer, Bussey Professor of Law
---
Faculty fiddlers (and a pianist)
Lifelong musicians Susan Crawford, Jeannie Suk Gersen and Joe Singer put their musical talents on display on Friday on HLS in the Arts' Center Stage.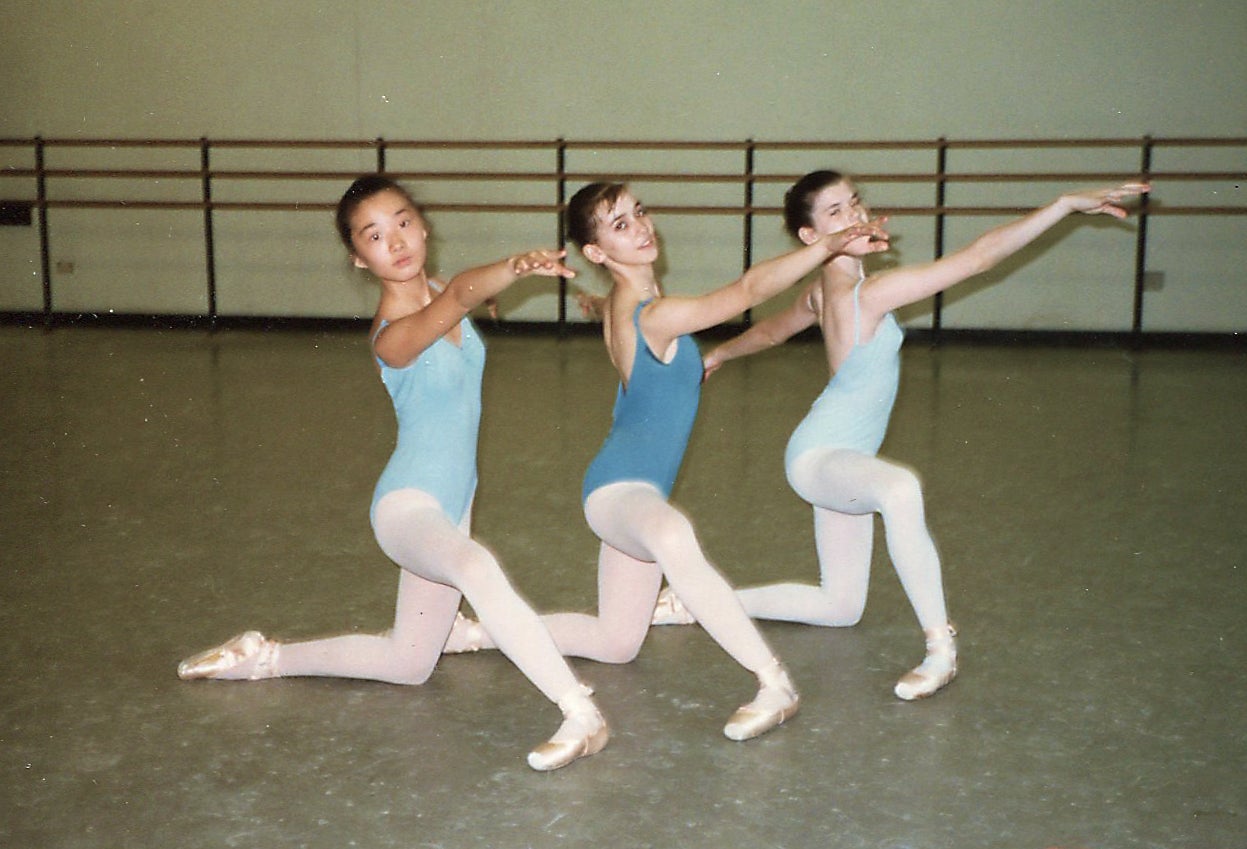 ---
Past and present members of the HLS Parody, Harvard Law School's annual, original, comedy musical, performed "Parody Greatest Hits" from more than a half-century of musical numbers that satirize the school, professors, and the legal profession.
The Bicentennial celebration continues in October with HLS in the World, a summit of academic sessions and programs devoted to exploring contemporary legal issues.
For more information on the Harvard Law School Bicentennial, visit 200.hls.harvard.edu.