Alumni explorations, from the blockchain, to marriage counseling, to Guantanamo Bay
---
"Bealport: A Novel of a Town," by Jeffrey Lewis '70 (Haus)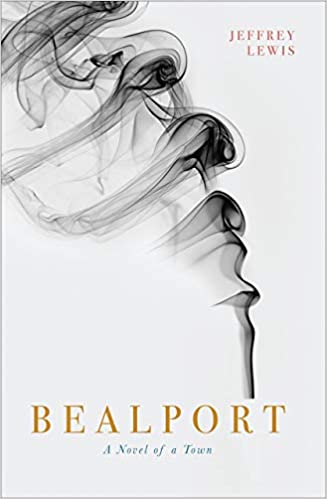 The new novel by Lewis is set in motion when a multimillionaire partner in a private equity fund buys shoes in a dingy discount store in New England, a seemingly uneventful act that changes the course of life in a working-class town whose residents make the product. The author, who won two Emmys as a writer for the acclaimed TV series "Hill Street Blues," portrays characters who come together in church, in a McDonald's for an early breakfast before work, in a strip club, on the factory floor, in a story that captures the struggles and sensibilities of an American community.
---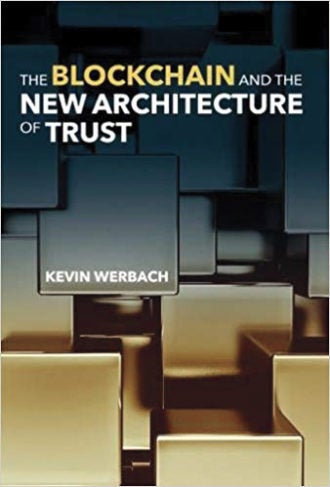 "The Blockchain and the New Architecture of Trust," by Kevin Werbach '94 (MIT)
Blockchain technology began in the aftermath of a crisis of trust in government and corporations brought on by the financial crisis of 2008. Werbach writes that the technology, a data storage system that is used for digital currency like bitcoin, works based on users trusting the information recorded in the system, without trusting anyone to validate it. The result is "trust in a new form," a concept the professor of legal studies and business ethics at the Wharton School explores in a book that also details what makes blockchain possible, what could go wrong with it, and how law can help the technology achieve its promise.
---
"Digital Democracy, Analogue Politics: How the Internet Era is Transforming Kenya," by Nanjala Nyabola '14 (Zed)
Nyabola chronicles Kenya's first digital decade, beginning after the country's election violence of 2007, and its impact on politics in the country. She points to positive developments, such as digital spaces helping women organize and rewrite laws. Yet she also cites problems such as an increase in surveillance from the state. The author calls the Kenyan government's promise of a digital election in 2017 an "enormous flop," with systems failing primarily due to human interference. The digital decade began and ended with calamitous elections, Nyabola writes, but also represents an opportunity for agency for the Kenyan people.
---
"Legal Upheaval: A Guide to Creativity, Collaboration, and Innovation in Law," by Michele DeStefano '02 (Ankerwycke)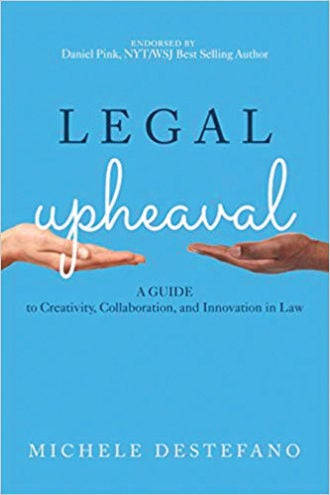 Even if their business model isn't broken, lawyers still need to innovate to keep up with changing times, contends the author, a University of Miami law professor and former marketing and advertising executive. In her book, she outlines the forces that are changing the legal world, such as technology and globalism, as well as a shift in client needs and expectations. In order to respond to this "upheaval in the legal marketplace," she offers "rules of engagement" that encompass practices such as developing growth mindsets to cultivate new skills as well as establishing diverse, broad networks. She also presents exercises to help lawyers foster a climate of innovation and collaboration.
---
"Listen to the Marriage," by John Jay Osborn '70 (FSG)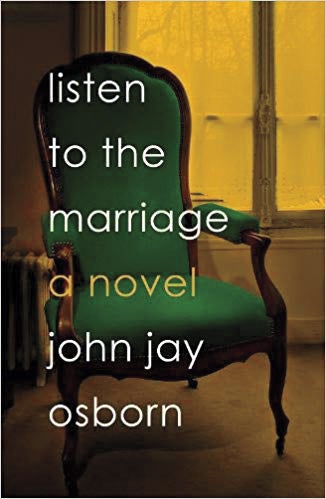 Famed for writing "The Paper Chase," set at Harvard Law School, Osborn sets his latest novel in the intimate space of a marriage counselor's office, where a therapist discovers why a longtime couple's marriage unraveled and what may bring them back together. Inspired by his own relationship-saving experience with a marriage counselor, Osborn notes that he hoped to change law school for the better with his first book and would like to change marriages for the better with his latest.
---
"Looking for Lorraine: The Radiant and Radical Life of Lorraine Hansberry," by Imani Perry '00 (Beacon)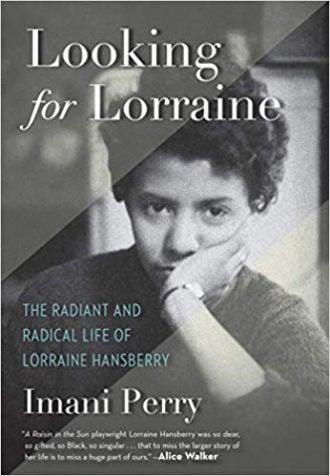 Many people may know Lorraine Hansberry's name from her play "A Raisin in the Sun." But, as Perry notes, few people know about her life, which was remarkably full for her mere 34 years. In her book, the professor of African-American studies at Princeton University portrays the playwright, born in 1930, as a woman ahead of her time: a lesbian who married a Jewish Communist man, an activist who fought for black equality, an artist who explored social and political issues. Drawing from Hansberry's unpublished writings, Perry presents a nontraditional biography that delves into her subject's inner life and passions, the "sweet and intimate parts of her."
---
"One Nation Undecided: Clear Thinking about Five Hard Issues That Divide Us," by Peter H. Schuck '65 (Princeton)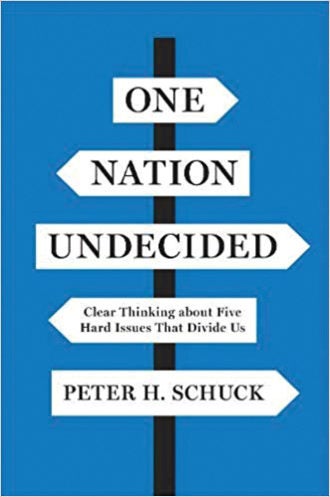 In response to what he sees as a "woefully deficient" level of public debate on important issues, the author delves into policy approaches to poverty, immigration, campaign finance, affirmative action and religious exemptions from secular public policies. The professor of law emeritus at Yale University, a self-styled "militant moderate," does not seek to generate support for particular outcomes but to inspire clear thinking about these and other contentious issues. People will disagree with each other, but respect for alternative opinions and willingness to compromise can lead to solutions acceptable to all, he writes.
---
"The Schoolhouse Gate: Public Education, the Supreme Court, and the Battle for the American Mind," by Justin Driver '04 (Pantheon)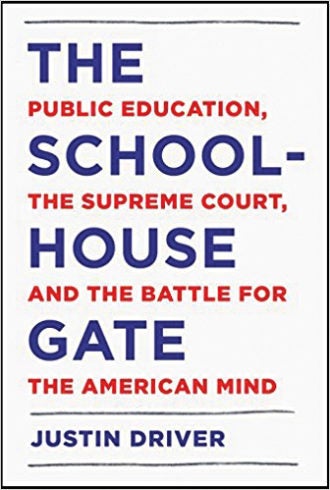 The professor of constitutional law at the University of Chicago has written the first book to look in a comprehensive way at the cases decided by the Supreme Court involving schools, the pre-eminent site of constitutional interpretation, he contends. The author provides evidence by showing the influence and import of such cases on core constitutional questions pertaining to religion, crime, free expression, and equal protection, most famously in Brown v. Board of Education. In addition to legal analysis, he shares the stories of those who went against community norms to stand for their rights, such as a family who during World War II challenged a mandate for students to salute the American flag. Critiquing decisions in recent decades allowing searches without probable cause and suppressing student speech, among others, Driver writes that "it is impossible to disregard the constitutional rights of students without ultimately damaging the republic to which students pledge allegiance."
---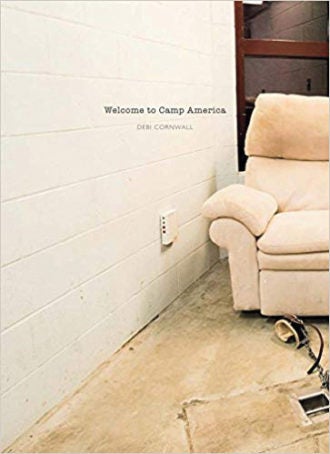 "Welcome to Camp America: Inside Guantánamo Bay," by Debi Cornwall '00 (Radius Books)
A conceptual documentary artist who formerly practiced as a civil rights attorney, Cornwall fashions a book that combines art and social commentary on the "War on Terror" as practiced in the Guantánamo Bay, Cuba, detention facility. The book includes photos from her three visits there, showing the stark contrast between the luxuries afforded staff and the surroundings of the detainees. Text, in English and Arabic, includes government documents with redacted portions blacked out and first-person accounts, including an essay by a man who was held in the facility for nearly three years. Most Americans have stopped looking at Guantánamo, Cornwall writes, but she is giving them something to see.
---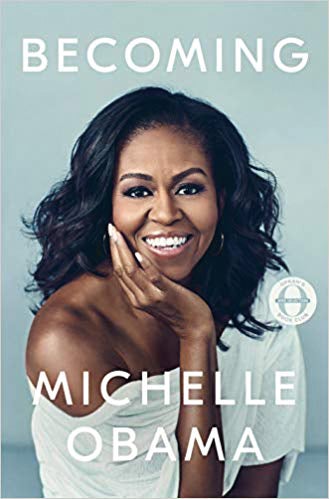 ---