Chronicling travels to the moon and the Arctic, the dawn of a code war, the unwinding of a miracle
---
"The Antitrust Paradigm: Restoring a Competitive Economy," by Jonathan B. Baker '82 (Harvard)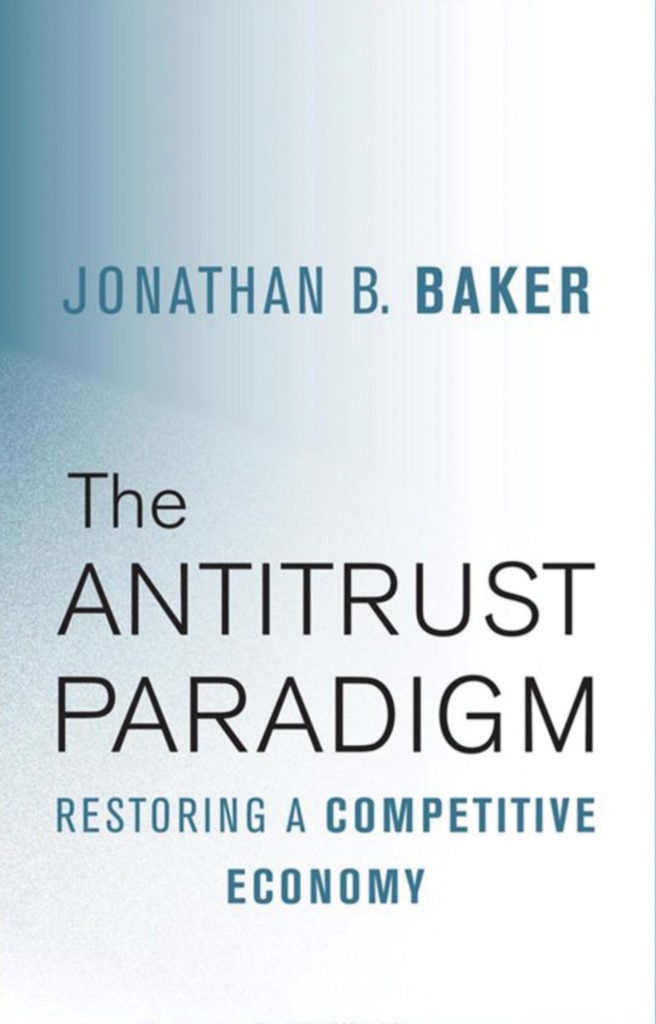 Antitrust rules were relaxed in the 1980s, based on the theory that doing so would bring greater efficiencies to the market, which would outweigh risks associated with firms exercising market power. That premise was wrong, according to Baker, and that is particularly clear now, with the rise of giant information technology companies limiting competition. The author, a former director of the Bureau of Economics at the Federal Trade Commission, outlines the economic harms that resulted from antitrust deregulation and proposes rules to address competitive problems stemming from the information economy.
---
"Citizen Capitalism: How a Universal Fund Can Provide Influence and Income to All," by Lynn Stout, Sergio Gramitto and Tamara Belinfanti '00 (Berrett-Koehler)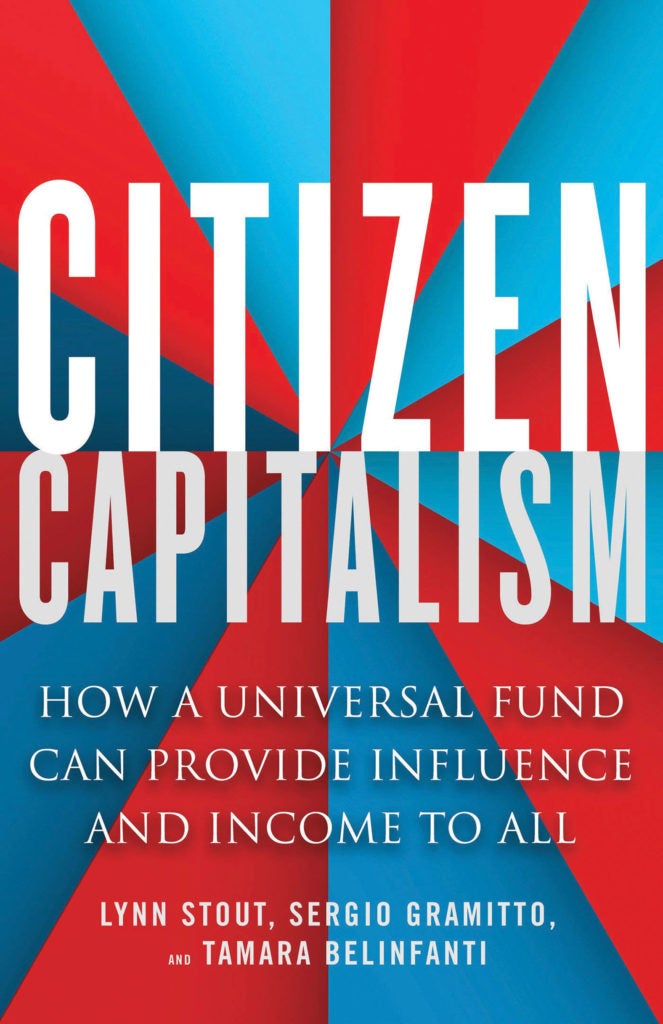 The authors, experts in corporate governance (Belinfanti is a professor at New York Law School), propose a plan that they say would unleash the power of corporations as a force for good. A Universal Fund would operate similarly to a mutual fund, but all U.S. citizens would be shareholders. Its assets would be corporate stocks acquired through donations from corporations and wealthy individuals, and its income would be equally distributed to all citizen-shareholders. Such a fund, they say, could harness $40 trillion in current corporate assets to improve social and economic problems, including income inequality, without any new taxes or government funding.
---
"Dawn of the Code War: America's Battle Against Russia, China, and the Rising Global Cyber Threat," by John P. Carlin '99 with Garrett M. Graff (PublicAffairs)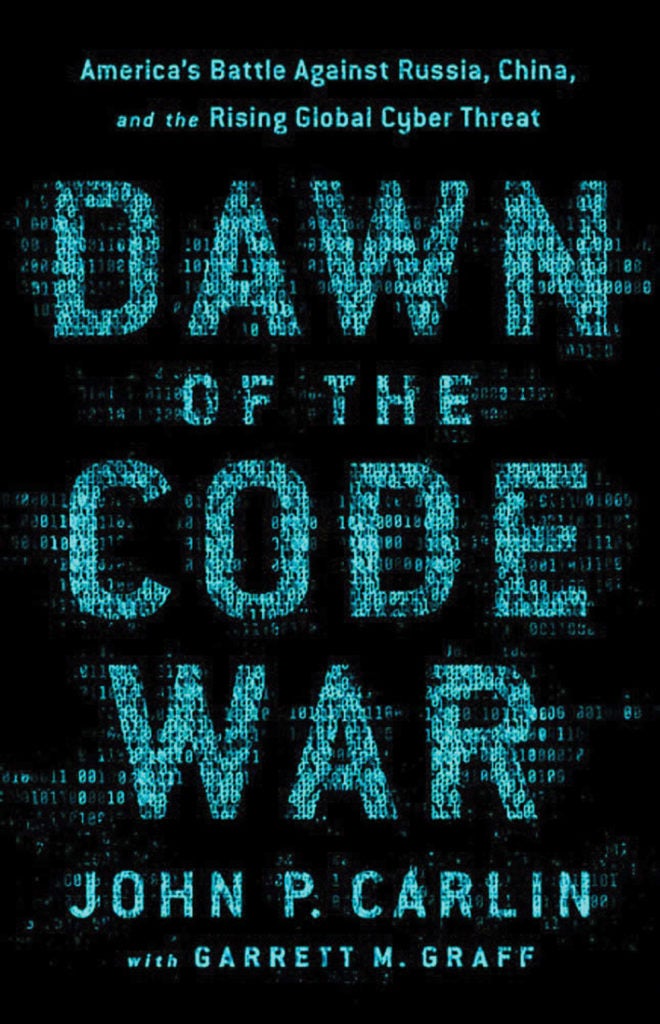 Carlin, a former assistant attorney general for national security, chronicles his own experiences fighting cyber threats—from Chinese online economic espionage to Russian interference in the 2016 presidential election—and outlines potential future dangers. While there have been successes in identifying perpetrators, he warns that deterrence has fallen behind, leaving an increasingly interconnected world vulnerable to attack. To win the "Code War," he recommends more transparency about threats; designing devices for security, not just ease of use; and going on the offense, with sanctions and military strikes, for example. "[W]e need a high-level, societal commitment and research effort to innovate our way to a more secure future," he writes.
---
"Heroes, Rascals, and the Law: Constitutional Encounters in Mississippi History," by James L. Robertson '65 (University Press of Mississippi)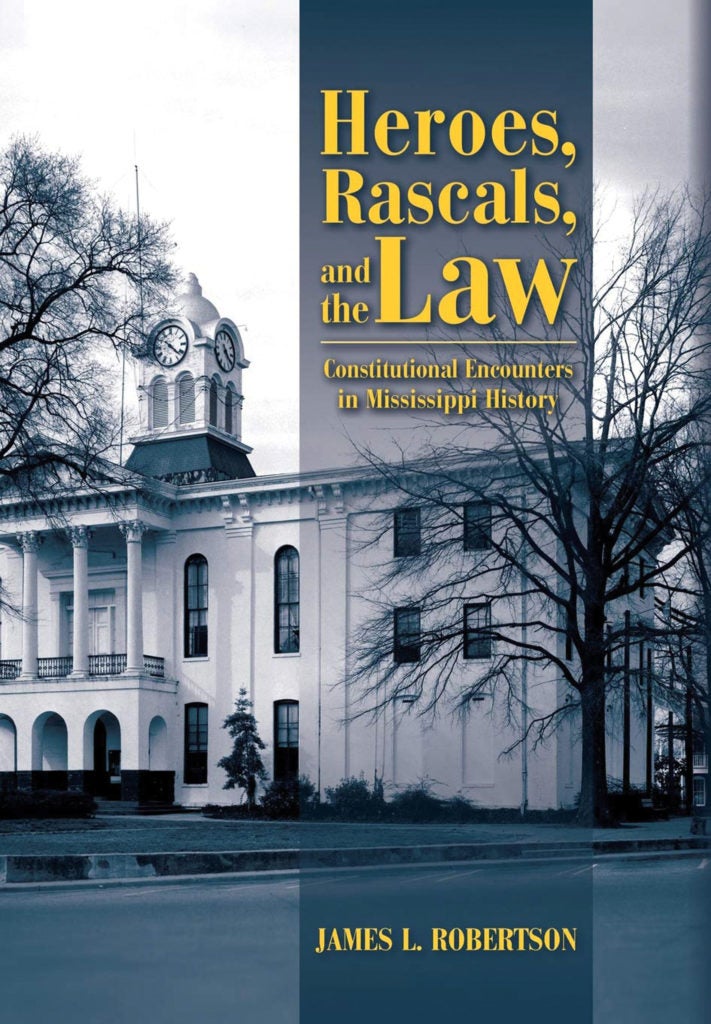 The former Mississippi Supreme Court justice and law professor at the University of Mississippi has written a history of his home state told through people's encounters with its constitutional processes. The book includes stories of how a Mississippi court became the first in a Southern slave state to free slaves and how the law changed business practices in the state, including the length of the workday in lumber mills. It chronicles "the enormous effect that constitutions and courthouses have on our social existence—indeed, our everyday lives."
---
"The Promise of Elsewhere," by Brand Leithauser '80 (Knopf)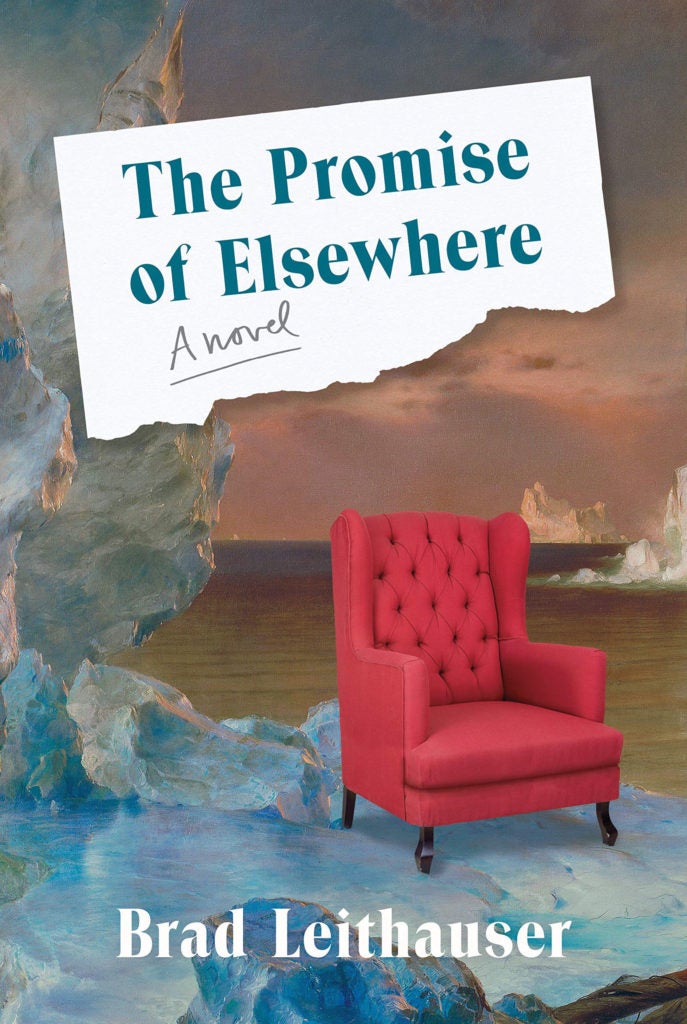 When you are a middle-aged man with a middling career teaching at a mediocre college—not to mention "apologetically childless and bipolar and inadequately bankrolled"—a Journey of a Lifetime might seem like the answer to your problems. It does for Louie Hake, the protagonist of this comic novel, whose quest to tour the world's great architectural sites starting in Rome takes a surprising turn to the Arctic. Along the way, he pursues romance with a jilted bride and discovers a different kind of architecture in the form of icebergs.
---
"Radical Inclusion: Engaging Interfaith Families for a Thriving Jewish Future," by Edmund Case '75 (Center for Radically Inclusive Judaism)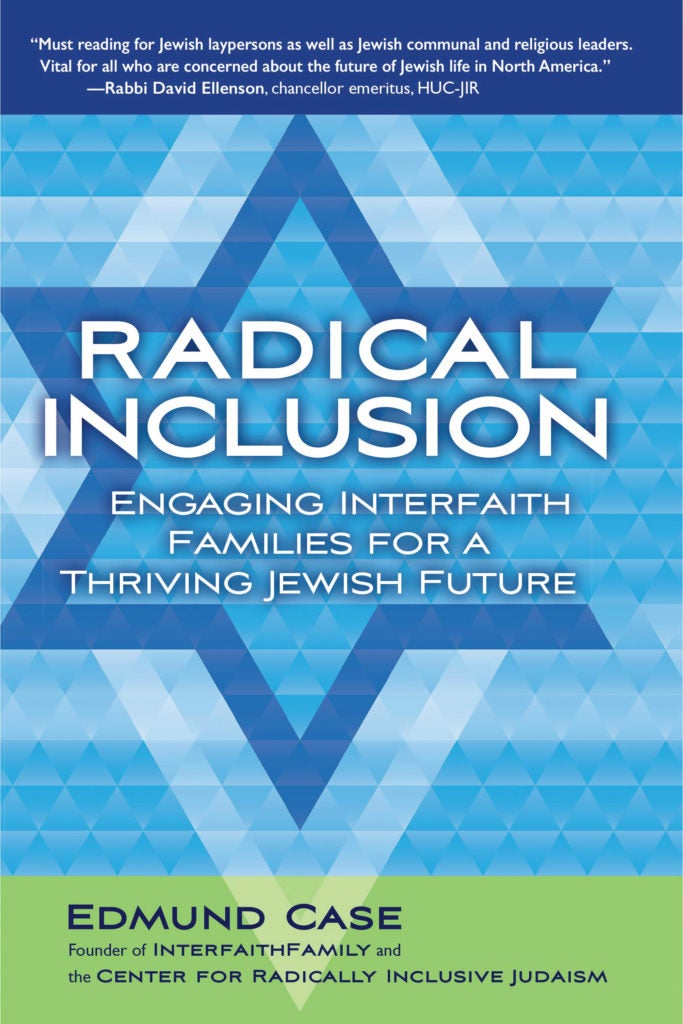 The author begins the book by recalling the criticism he heard from a rabbi he'd known much of his life when he got engaged to an Episcopalian woman in 1974. Case would later give up his law practice to devote his career to supporting and welcoming interfaith families into the Jewish community. In order to help perpetuate Jewish tradition even at a time when a growing number of Jews are intermarrying, he calls for more encouraging attitudes toward interfaith unions and a campaign to engage interfaith families in Jewish life.
---
"The Right to Do Wrong: Morality and the Limits of Law," by Mark Osiel '87 (Harvard)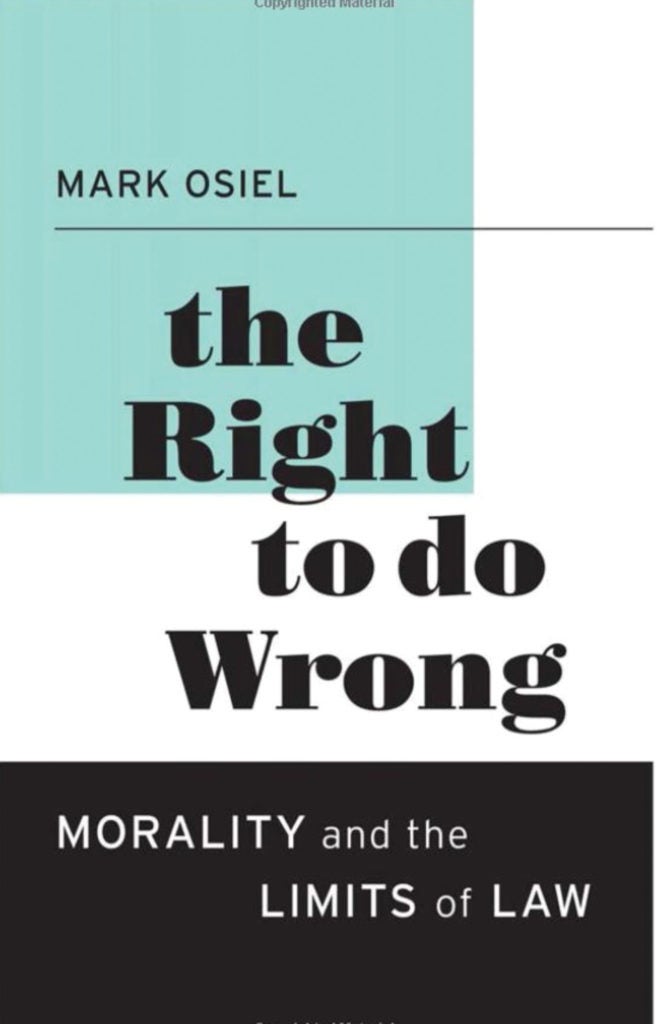 No one would deny that people have the right to declare bankruptcy. But some may feel ambivalent about people exercising that right. That distinction—between what is legal and what some consider moral—is the focus of the book from the University of Iowa College of Law professor, who examines how nonlegal means can ensure that rights are not exercised irresponsibly. Indeed, lawmakers often rely on social mores to check abuses of the laws they make.
---
"Rocket Men: The Daring Odyssey of Apollo 8 and the Astronauts Who Made Man's First Journey to the Moon," by Robert Kurson '90 (Random House)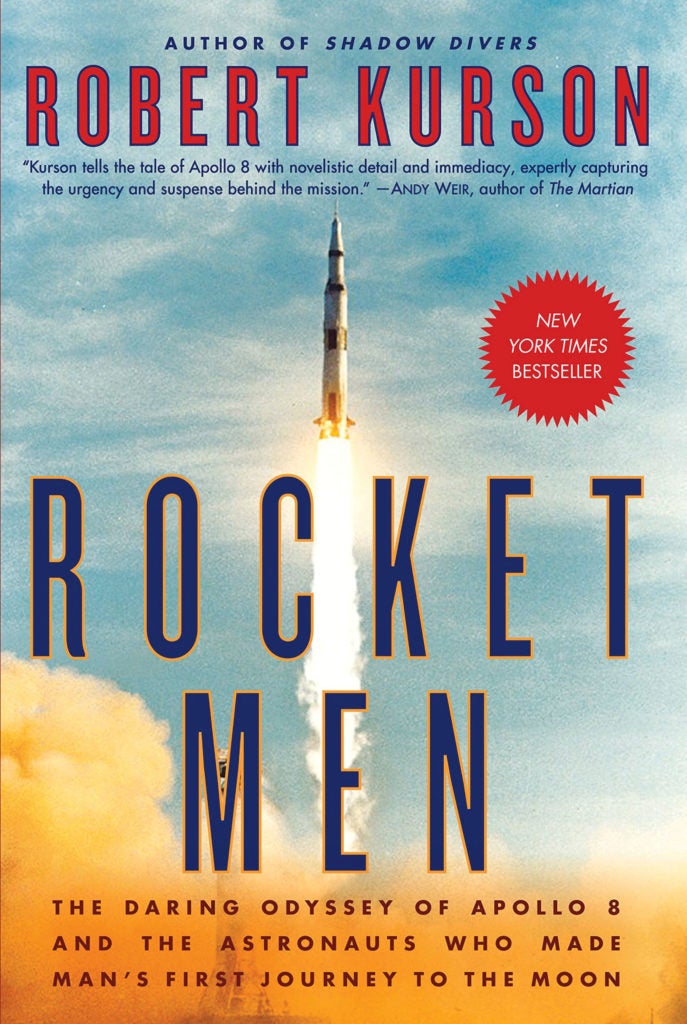 Over the course of more than two years, Kurson interviewed the three men who made the first trip to the moon in 1968. The result is an in-depth insider account of the experiences of astronauts Frank Borman, Jim Lovell, and Bill Anders and others who succeeded despite a dramatically accelerated timeline for the mission, planned to beat the Soviets to space and to fulfill President John F. Kennedy's promise in 1961 that the U.S. would go to the moon by the end of the decade. The trip paved the way for future NASA missions and, the author writes, helped bolster the nation during a tumultuous year.
---
"Sacred Duty: A Soldier's Tour at Arlington National Cemetery," by Tom Cotton '02 (Morrow)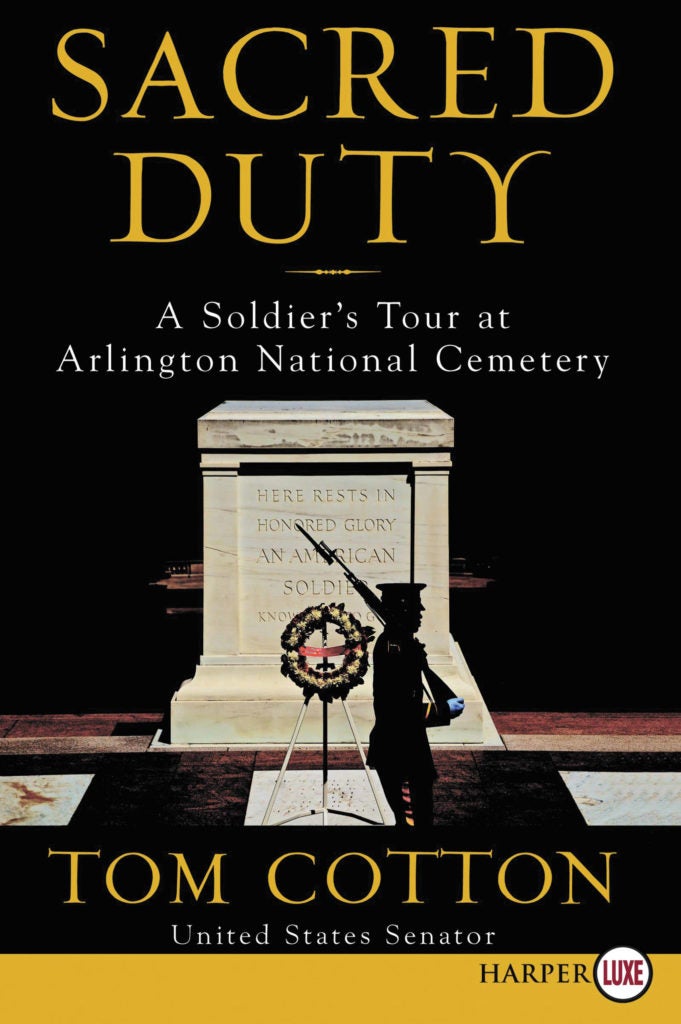 The U.S. senator from Arkansas, who served in combat in Iraq and Afghanistan, recounts the history of the Army's 3rd Infantry Regiment, better known as the Old Guard, and his own experience as platoon leader. Cotton traces the Guard's origins from 1784 when it served in the Northwest Territory, to its actions on 9/11 when a plane crashed into the Pentagon near Arlington. Central to the Old Guard's role is honoring fallen soldiers in funerals at Arlington National Cemetery. Cotton reveals firsthand insight into the regiment's focus on getting the details right, from "tip control" of the saber during ceremonies to reciting condolences to next of kin.
---
"The Unwinding of the Miracle: A Memoir of Life, Death, and Everything That Comes After," by Julie Yip-Williams '02 (Random House)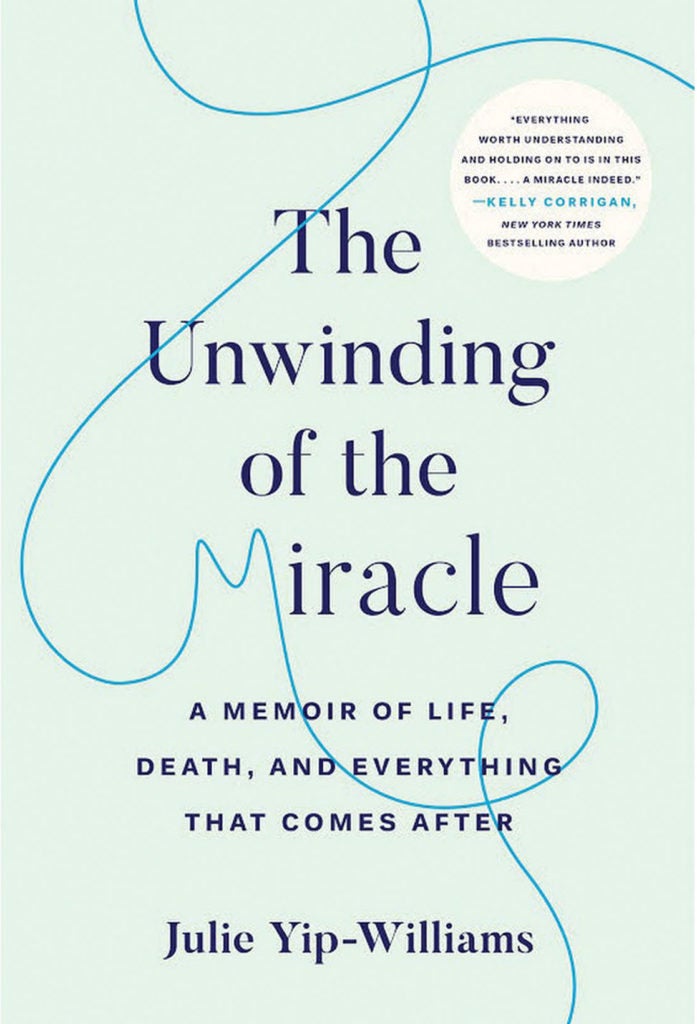 At age 37, the mother of two young girls, Yip-Williams received a diagnosis of Stage IV colon cancer and thereafter chronicled her journey toward death and her gratitude for the gift of her short but extraordinary life. That she made it to that age was its own miracle: When she was a baby, born vision-impaired in Vietnam, her grandmother wanted her parents to take her to an herbalist to end her life. And yet she became a wife, mother, attorney, and finally an author who provided intimate details of the nearly five years she lived after diagnosis, and how she prepared her family for her death, which came in March 2018.
---
"Will China Save the Planet?" by Barbara Finamore '80 (Polity)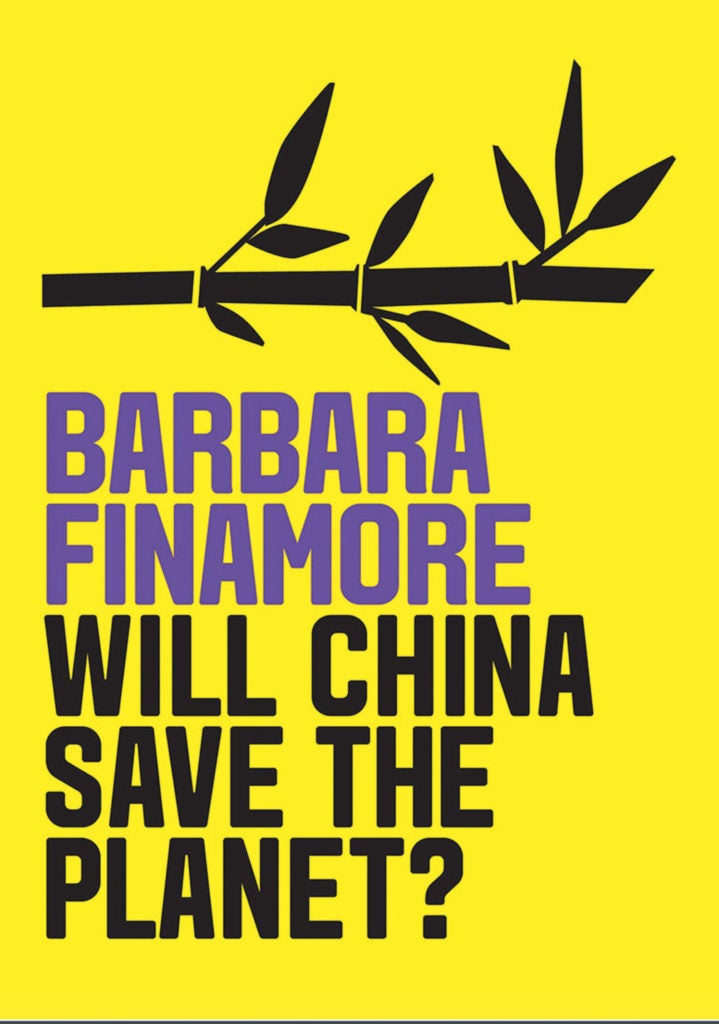 Finamore, a senior attorney and senior strategic director for Asia at the Natural Resources Defense Council, addresses how China evolved from a climate change resister and recounts efforts the country has made toward decarbonization, including reducing reliance on coal and bolstering the electric vehicle industry. China's climate policies reflect its own national interest, she writes, while also benefiting the earth.