"Politics and Corporate Money"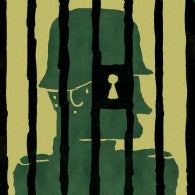 Professor Lucian Bebchuk LL.M. '80 S.J.D. '84
Project Syndicate
Sept. 20, 2010
"A recent decision issued by the United States Supreme Court expanded the freedom of corporations to spend money on political campaigns and candidates. … This raises well-known questions about democracy and private power, but another important question is often overlooked: who should decide for a publicly traded corporation whether to spend funds on politics, how much, and to what ends? … The interests of directors, executives, and dominant shareholders with respect to such decisions may often diverge significantly from those of public investors.
"Legal rules allowing corporations to spend on politics are premised on the view that expression of corporations' positions has a legitimate role in the political marketplace. But a corporation's wishes should not be automatically and necessarily equated with those of its management. That is why we need new legislation to ensure that the use of corporate funds in politics does not stray from the interests of shareholders."
"Imagining a Liberal Court"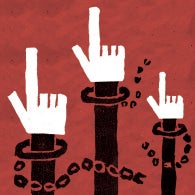 Professor Noah Feldman
The New York Times Magazine
June 24, 2010
"[P]rogressive constitutional thought must discover (or rediscover) a core set of beliefs about the right relationship between government, the individual and the powerful corporate entities that operate under the umbrella of the market. Reregulation, embraced by the Obama administration to address a range of serious economic and environmental dangers, demands its own set of constitutional explorations and explanations. A truly progressive constitutional project needs to go beyond simply upholding regulations challenged in court. It demands that the Supreme Court and other bodies acknowledge the government's responsibility to protect our democracy from the harmful side effects of all-powerful markets."
"Our Nation's Secrets, Stuck in a Broken System"
Professor Jack Goldsmith
The Washington Post
Oct. 22, 2010
"Bob Woodward's 'Obama's Wars' contains remarkable revelations about the inner workings of the administration's national security team and the development of its policy on Afghanistan and Pakistan. Equally remarkable is how much classified information is in these revelations—so much classified information, in fact, that it calls into question the legitimacy of the presidential secrecy system. …
"The Woodward disclosures are especially incongruous because the Obama Justice Department is engaged in an unprecedented number of prosecutions of lower-level officials for their disclosures of classified information. An attorney for Stephen Jin-Woo Kim, one official under indictment, has said this month that Kim will challenge his indictment in light of top officials leaking classified material to Woodward. This legal strategy is not likely to succeed. But the optics for the government, to put it mildly, are not good."
"Schumer's Project Runway"
Professor Jeannie Suk '02 and C. Scott Hemphill
The Wall Street Journal
Aug. 24, 2010
"Congress has for several years considered adding fashion design to the copyright laws. But previous bills were thought to protect too much—failing to acknowledge that almost all fashion designs, whether classic or cutting edge, are inspired to some degree by the works of other designers. A law prohibiting similarity in fashion would be like banning fashion itself.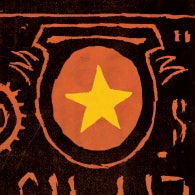 "Sen. Charles Schumer (D., N.Y.) introduced a bill earlier this month that attempts to get around this problem. It prohibits only design copies that are substantially identical. In layman's terms, a good way to tell if a copy should be allowed is to ask whether it fails the 'squint test': If you need to squint to see the difference between two designs, then one is an infringing copy of the other."