Arabi Hassan '23 was just ten years old when her father moved their family from Bangladesh to Los Angeles — "the only place in the U.S. he knew," she says — to provide her and her younger brother a better life than he had. "Like so many other immigrants who come to the U.S., it was this hope for a better life that drove him, but I didn't always know what that meant."
It wasn't until Hassan's senior year of high school, when she began to make plans for college, that she realized how different she was from many of her peers.
"I learned that I was undocumented, which meant that I could not apply for federal student aid through FAFSA, and there was no way my family could pay tuition at a university," she says. Instead, Hassan opted to spend her first year at Los Angeles Valley College, a local community college, where, by luck, she learned that the state of California had its own college financial aid program — and that undocumented students could benefit.
Hassan quickly applied, and received a financial aid package that allowed her to transfer to the University of California, Berkeley, where she majored in sociology. But she never stopped thinking about how many other talented first-generation and immigrant students might be missing out on the same opportunities she had only recently learned about. "There are so many barriers for immigrants, particularly when you're lower income, and especially when you're undocumented," she says. "And having been so close to that journey, because of my own experience and my family's, made me want to do more to support these communities."
So, she did. After receiving her bachelor's degree, Hassan decided to take a gap year, during which she received a fellowship from her alma mater to pursue a project with community impact. Hassan knew exactly what her project would entail: returning to her old high school in Los Angeles to help provide students with the knowledge and resources to prepare them for their lives after graduation.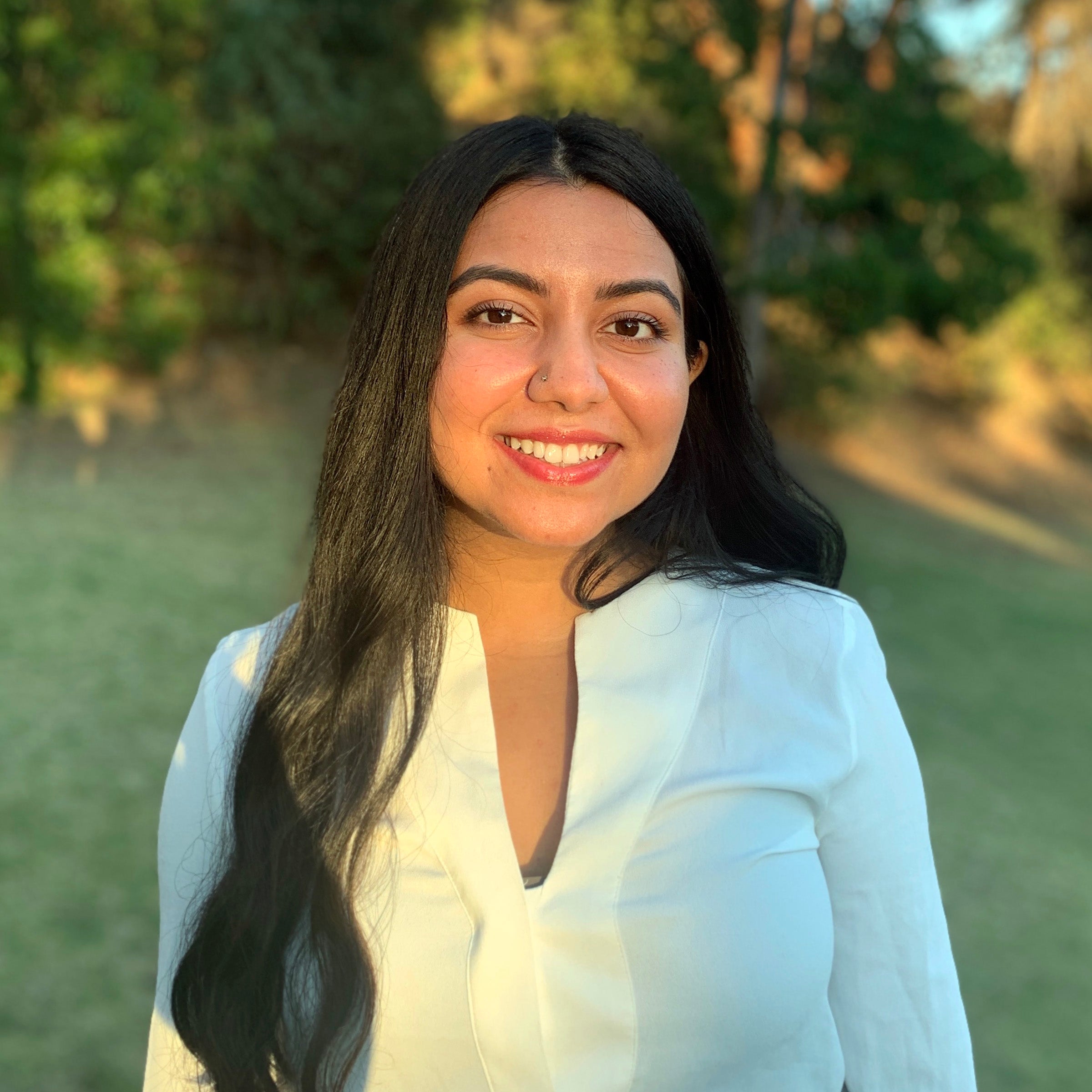 First Gen Empower, the organization she started, isn't just about promoting higher education. Hassan says she wants to ensure that those who are interested in trade school or other postsecondary opportunities understand their options, too. That first year, her organization started providing leadership programming and workshops to educators, students, and their families, the beginnings of the support system she wished she had had as a high schooler.
"My high school had just one dedicated college counselor for 2,600 students," she says. "No single person could possibly serve that many students, and so we wanted to train students to be leaders within their own school and also help their peers with the college application process."
When the pandemic made in-person programming impossible, Hassan pivoted to offering online summer workshops for students, including sessions focused on college- and career-readiness. Although she only promoted her workshops to five Los Angeles-area high schools, news of the sessions spread organically, and students, teachers, and counselors from over 80 high schools across California logged on that summer.
Increasing access, coast-to-coast
By this time, Hassan also knew that she would be attending Harvard Law School in the fall — another opportunity to explore the ways in which she could make a difference in her community.
But the unexpected demand for First Gen Empower's workshops showed her she could not quit the organization now. "I saw that there was such a huge need during the pandemic for college-going resources, and schools are not always able to meet that need," she says. "I knew we had to keep going, so we incorporated into a 501(c)(3) nonprofit. And three years later, we're still going strong."
Hassan says she has made sure to take advantage of all Harvard Law offers, too. Last year, she was co-president of First Class, an affinity group for those who are first-generation college graduates or grew up low-income. She has been part of the Cyberlaw Clinic, Advocates for Human Rights, the Family Justice Clinic, and will be working at the ACLU this summer while preparing for the California bar exam.
Outside of law school, she has continued to develop her experience in education and immigration. She recently presented at conferences at the Harvard Graduate School of Education and the California State University–Sacramento and will be speaking at the National Association of Student Personnel Administrators Conference in June about how higher education institutions can support their undocumented students.
First Gen Empower was one of just seven organizations awarded the Social Impact Fellowship from the Harvard Innovation Labs, which supports student and alumni entrepreneurs.
Meanwhile, Hassan has continued to build First Gen Empower, which she says has a 100% college matriculation rate among the students who have participated in its leadership training. She is particularly proud that many of those mentored through the program have gone on to attend UC Berkeley, her alma mater. But no matter what her mentees choose to do after graduation, she is happy to hear that the program is having an impact.
"I have had conversations with students who, once they get into college, come back and say that without the mentorship and guidance they received, they wouldn't have ended up applying at all, or wouldn't have applied to their dream schools," she says. "They say they didn't think they were smart enough and didn't want to embarrass themselves. To hear that is just incredible."
This year, the organization has also expanded to provide trainings to university staff on supporting undocumented students. Recently, First Gen Empower was one of just seven organizations awarded the Social Impact Fellowship from the Harvard Innovation Labs, which supports student and alumni entrepreneurs.
"When I first got to law school, I thought I would have to wind down my work at First Gen Empower, which made me sad, because I could see the impact it was having," she says. "But getting this funding showed me that I should not give up, that we can continue to expand, and that my training and work as a lawyer will only make me a better educator and entrepreneur."
And the good news does not end there. In January, Hassan was granted asylum, which allows her to live and work in the U.S. permanently, with a path to citizenship. She says she feels, for the first time since her family immigrated to the U.S., a sense of unlimited possibility about the future. "Now, I feel like anything I dream of, I can do."
Next month she will graduate from Harvard Law, and she is looking forward to returning to Los Angeles to start her legal career and continue in her mission to help undocumented and first-generation students — students like her.
"I will have this degree that allows me to serve people in so many ways," she says. "I want to continue focusing on growing my experience at the intersection of education and immigration, and work to make education and socioeconomic mobility a possibility for all."
---
Want to stay up to date with Harvard Law Today? Sign up for our weekly newsletter.