A look back at the most popular Instagram posts of 2022 from Harvard Law School. Follow us for a behind-the-scenes look at life at HLS!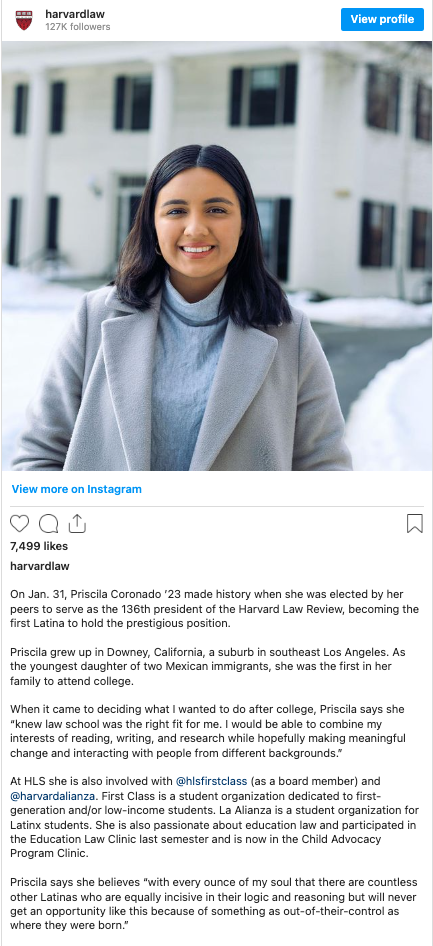 On Jan. 31, Priscila Coronado '23 made history when she was elected by her peers to serve as the 136th president of the Harvard Law Review, becoming the first Latina to hold the prestigious position.
Priscila grew up in Downey, California, a suburb in southeast Los Angeles. As the youngest daughter of two Mexican immigrants, she was the first in her family to attend college.
When it came to deciding what I wanted to do after college, Priscila says she "knew law school was the right fit for me. I would be able to combine my interests of reading, writing, and research while hopefully making meaningful change and interacting with people from different backgrounds."
At HLS she is also involved with @hlsfirstclass (as a board member) and @harvardalianza. First Class is a student organization dedicated to first-generation and/or low-income students. La Alianza is a student organization for Latinx students. She is also passionate about education law and participated in the Education Law Clinic last semester and is now in the Child Advocacy Program Clinic.
Priscila says she believes "with every ounce of my soul that there are countless other Latinas who are equally incisive in their logic and reasoning but will never get an opportunity like this because of something as out-of-their-control as where they were born."
The Harvard Law Review, founded in 1887 by future Supreme Court Justice Louis D. Brandeis, LL.B. 1887, is an entirely student-edited journal with the largest circulation of any law journal in the world. It is published monthly from November through June.
---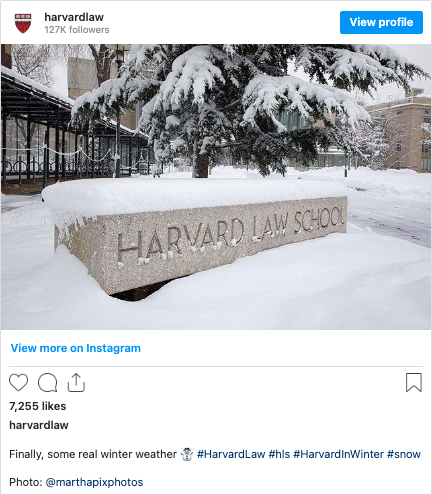 Finally, some real winter weather ☃️
---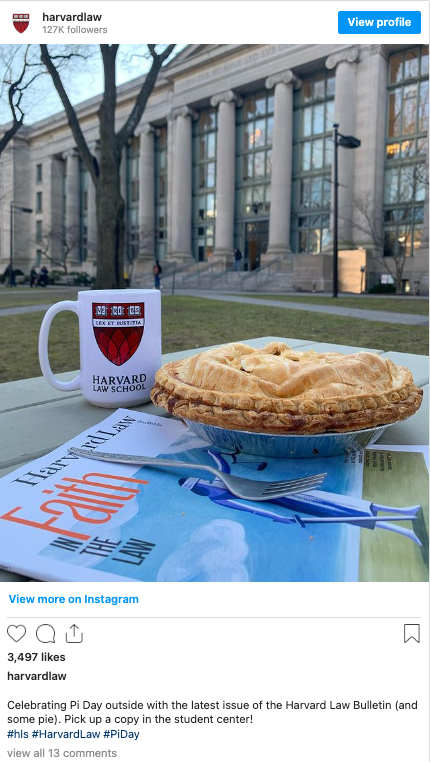 Celebrating Pi Day outside with the latest issue of the Harvard Law Bulletin (and some pie). Pick up a copy in the student center!
---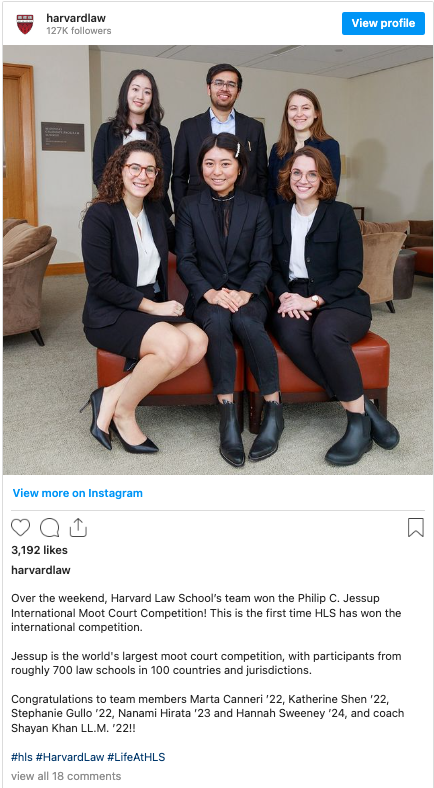 Over the weekend, Harvard Law School's team won the Philip C. Jessup International Moot Court Competition! This is the first time HLS has won the international competition.
Jessup is the world's largest moot court competition, with participants from roughly 700 law schools in 100 countries and jurisdictions.
Congratulations to team members Marta Canneri '22, Katherine Shen '22, Stephanie Gullo '22, Nanami Hirata '23 and Hannah Sweeney '24, and coach Shayan Khan LL.M. '22!!
---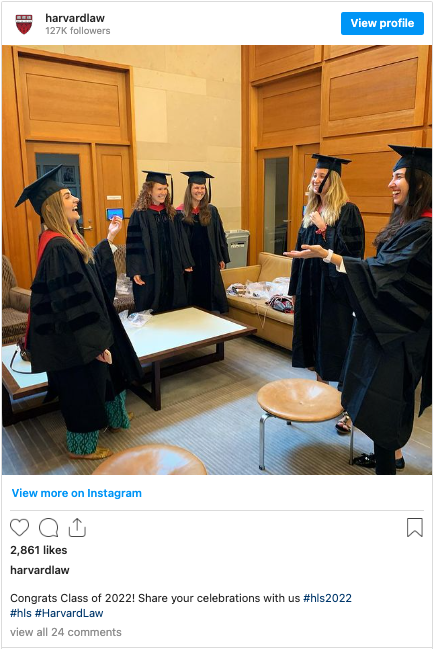 Congrats Class of 2022! Share your celebrations with us #hls2022
---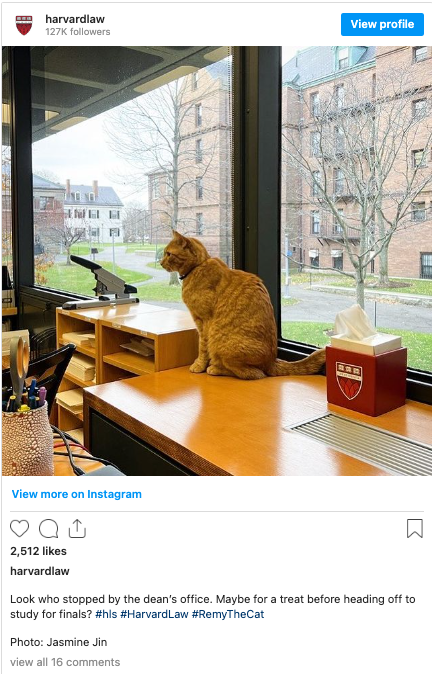 Look who stopped by the dean's office. Maybe for a treat before heading off to study for finals?
---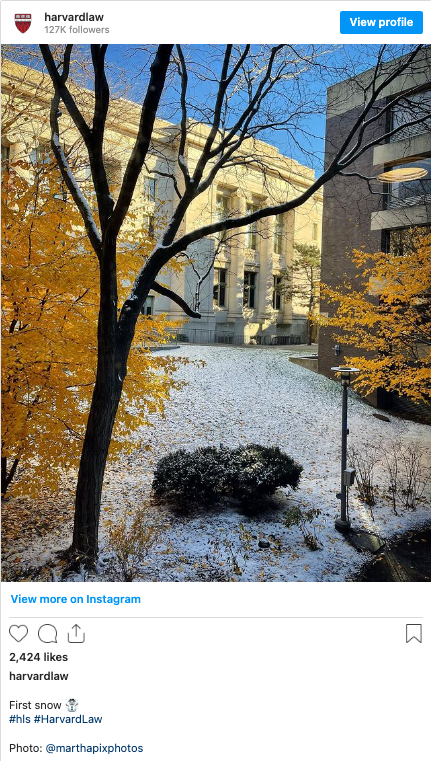 First snow ☃️
---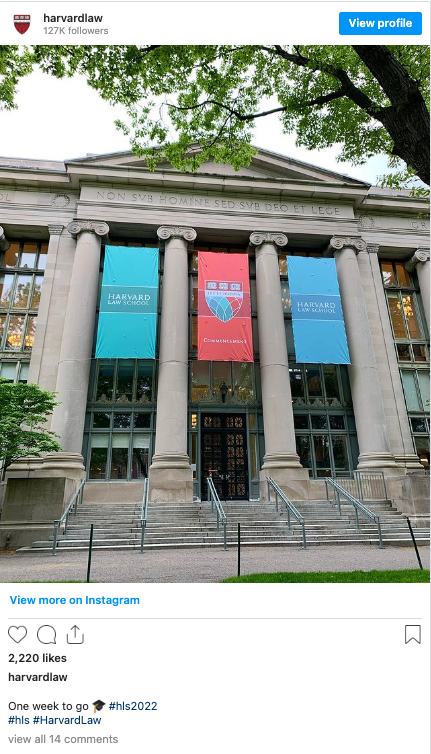 One week to go 🎓
---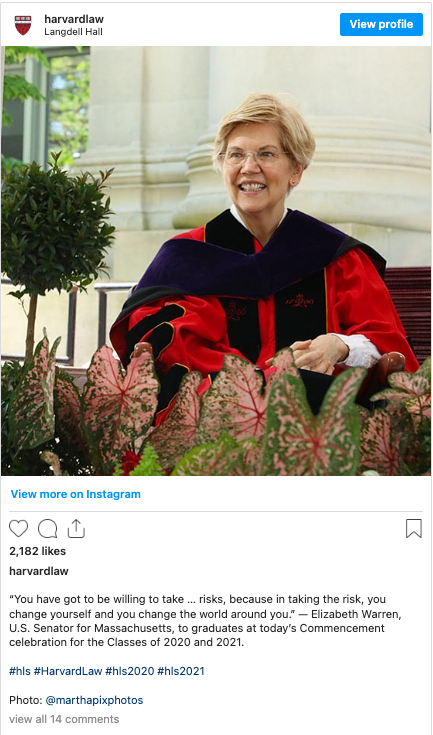 "You have got to be willing to take … risks, because in taking the risk, you change yourself and you change the world around you." — Elizabeth Warren, U.S. Senator for Massachusetts, to graduates at today's Commencement celebration for the Classes of 2020 and 2021.
---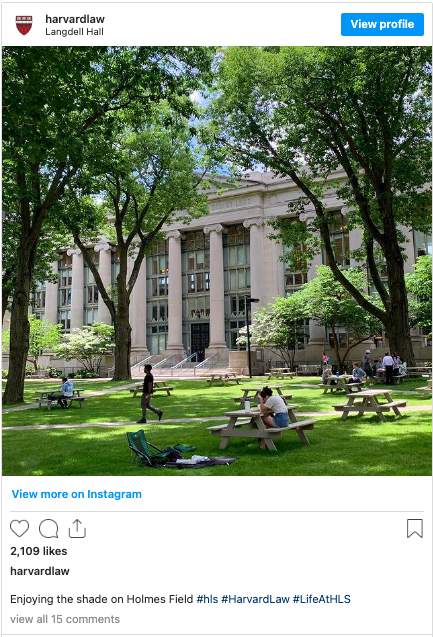 Enjoying the shade on Holmes Field
---
Want to stay up to date with Harvard Law Today? Sign up for our weekly newsletter.