In August, Harvard Law School officially kicked off the start of the fall 2020 academic year with a multi-day, highly interactive orientation for incoming students. This year's event featured several days of virtual programming designed to immerse new students in the HLS community, enable them to meet HLS faculty and administrative staff in their academic programs and departments, and connect with peers via social activities.
Here are some highlights:
Student Voices: Why law?
Students from Harvard Law School's incoming class share why they are pursuing a legal education.
---
'There are large problems to be solved, and you will play an integral role in solving them'
Dean Manning welcomes students as they begin their legal studies at HLS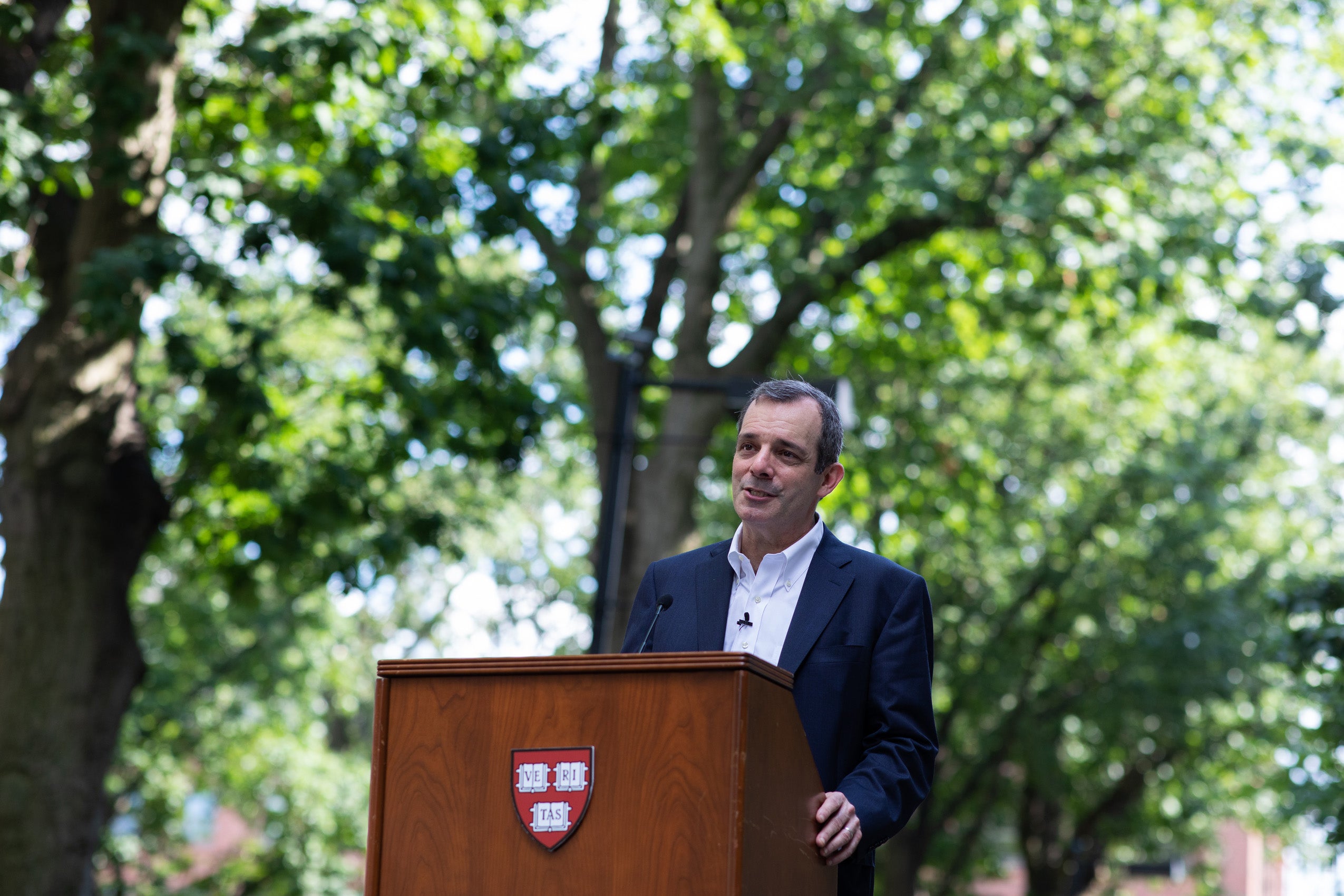 Standing outside Langdell Hall on a beautiful summer afternoon, Harvard Law School Dean John F. Manning '85 thanked the new J.D., LL.M., and S.J.D. candidates—all of whom were watching remotely due to the pandemic—for choosing to begin their legal education this year, despite the disruptions caused by COVID-19. "You are starting law school in the midst of a global pandemic that's fundamentally altered the way all of us live, work, study and interact," Manning said. "It would have been easy for you to decide that this wasn't the year to start a new career. But we're happy you're here and so happy to welcome you to HLS."
---
HLS Orientation moves online
A new platform brings new possibilities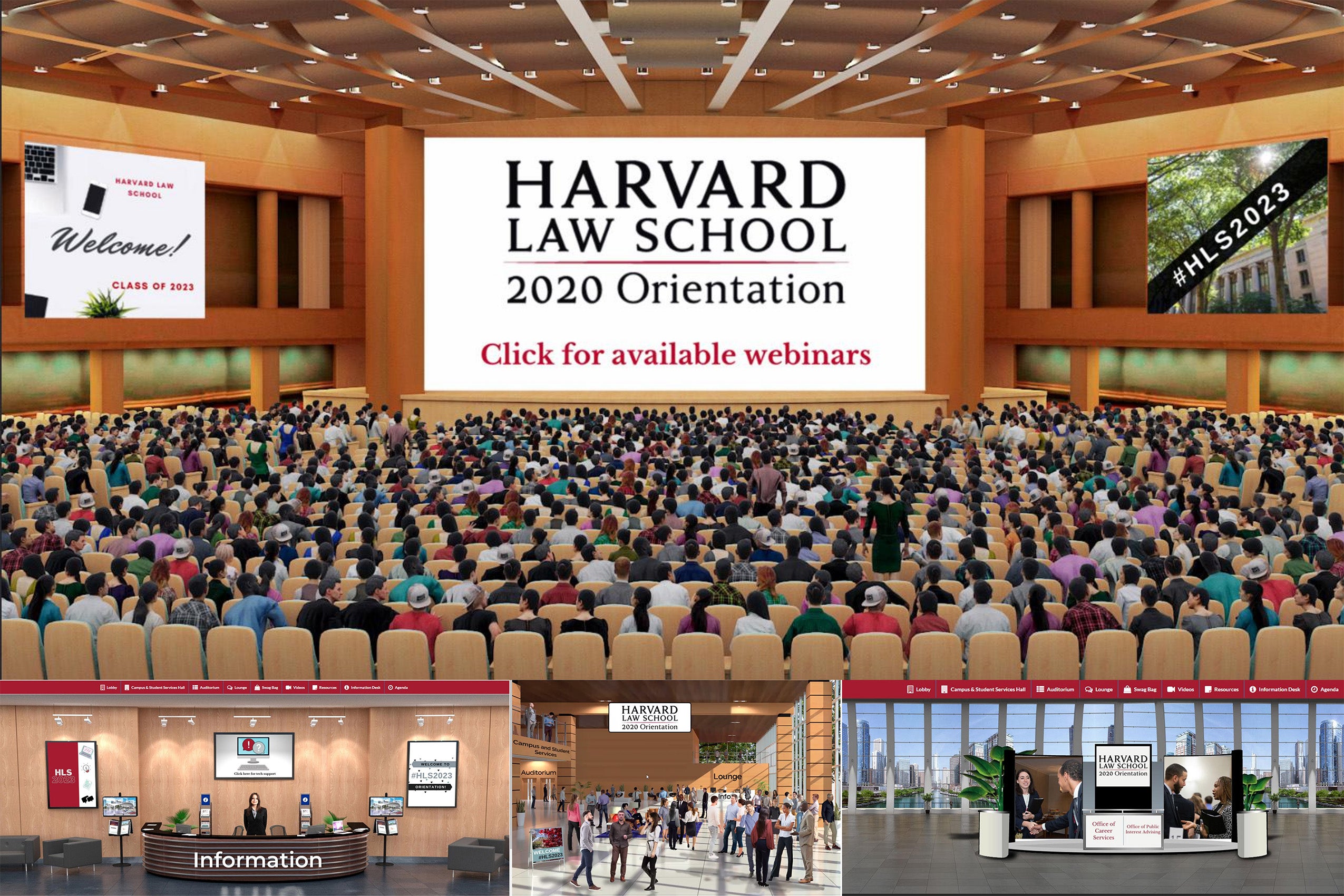 On August 27, Harvard Law School kicked off J.D. orientation with a highly interactive virtual platform that included live presentations from faculty, students and staff, a welcome address from Dean Manning, 20 virtual interactive booths, and a lounge for students to connect. The 502 incoming 1Ls in the Class of 2023 come from 164 undergraduate institutions. Seventeen countries and 49 U.S. states and territories are represented in the class.
---
Welcome HLS graduate students!
Incoming LL.M., S.J.D. and international exchange students enjoy a robust orientation experience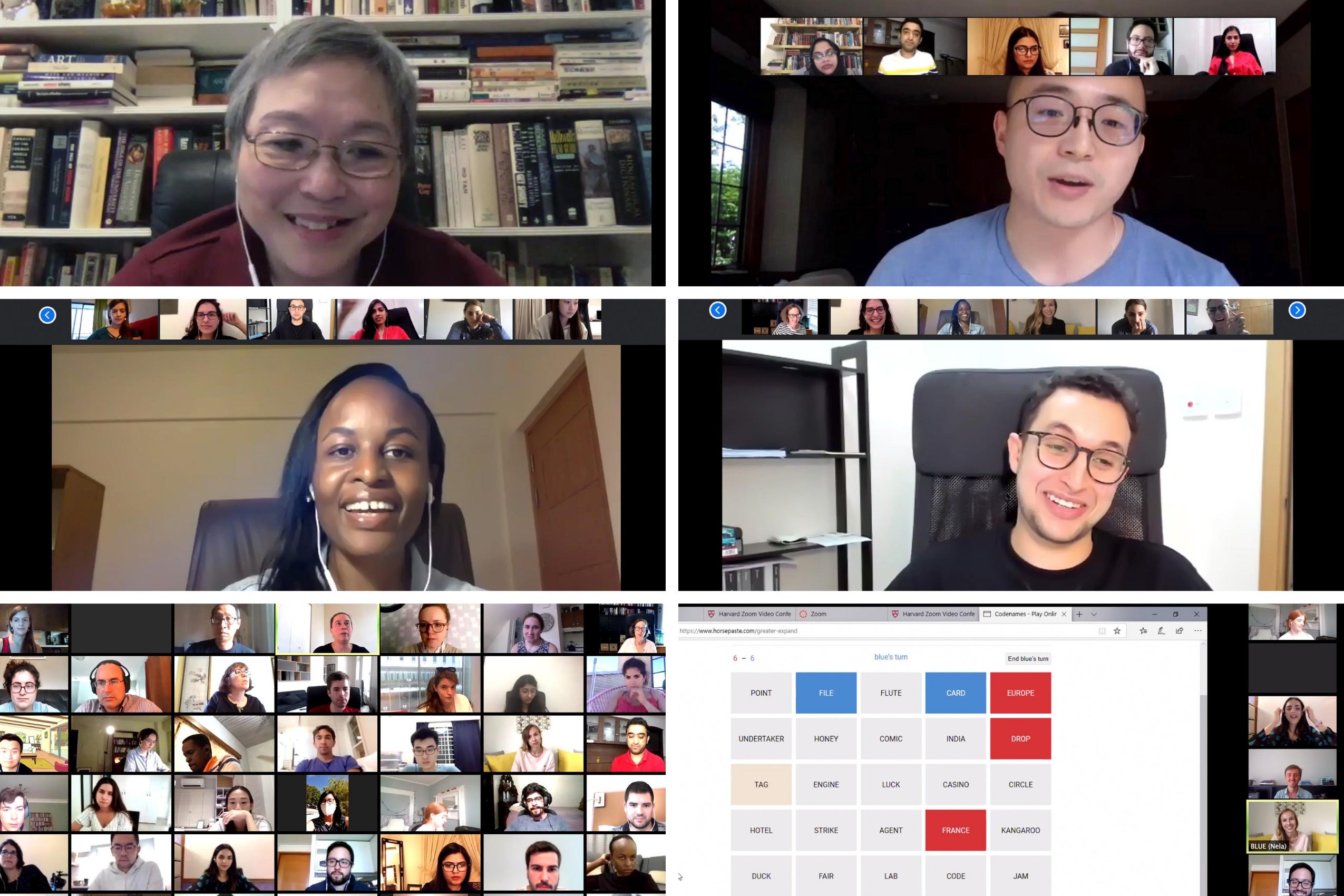 In a virtual orientation that included advising sessions with faculty, mentoring sessions with former students, and trivia sessions, Harvard Law School's Graduate Program kicked off orientation activities in August, officially welcoming new cohorts of LL.M., S.J.D. and international exchange students. The LL.M. Class of 2021—comprised of students from approximately 50 countries and jurisdictions, from Algeria to Uruguay—includes 12 Fulbright scholars, 12 supreme court or constitutional court clerks (for courts in India, Israel, Mexico, Pakistan, Puerto Rico, and Switzerland), one judge, and five full-time law teachers, and eight students engaged in part-time law teaching. There are 56 S.J.D candidates at HLS this year: Seven new S.J.D. candidates matriculating in fall 2020, seven HLS LL.M. alumni; six from Class of 2020, and 49 continuing S.J.D. candidates.
---
"Mix the stuff of your lives together until you find what shines"
First-generation students, faculty and staff offer new students advice and support
"Your superpower is precisely in your capacity to keep your eyes on the ingredients that life has given to you, to identify and secure the ingredients and directions that are missing, and to mix the stuff of your lives together until you find what shines. Never allow anyone or any institution, not even this grand, and venerable, and awe-inspiring one, to convince you otherwise," said Mark C. Jefferson, assistant dean for community engagement and equity at Harvard Law School, during a keynote address for first-generation students.
---
'When life gives you lemons …'
LL.M. students exchange recipes for creating community in advance of the 2020-2021 academic year at Harvard Law School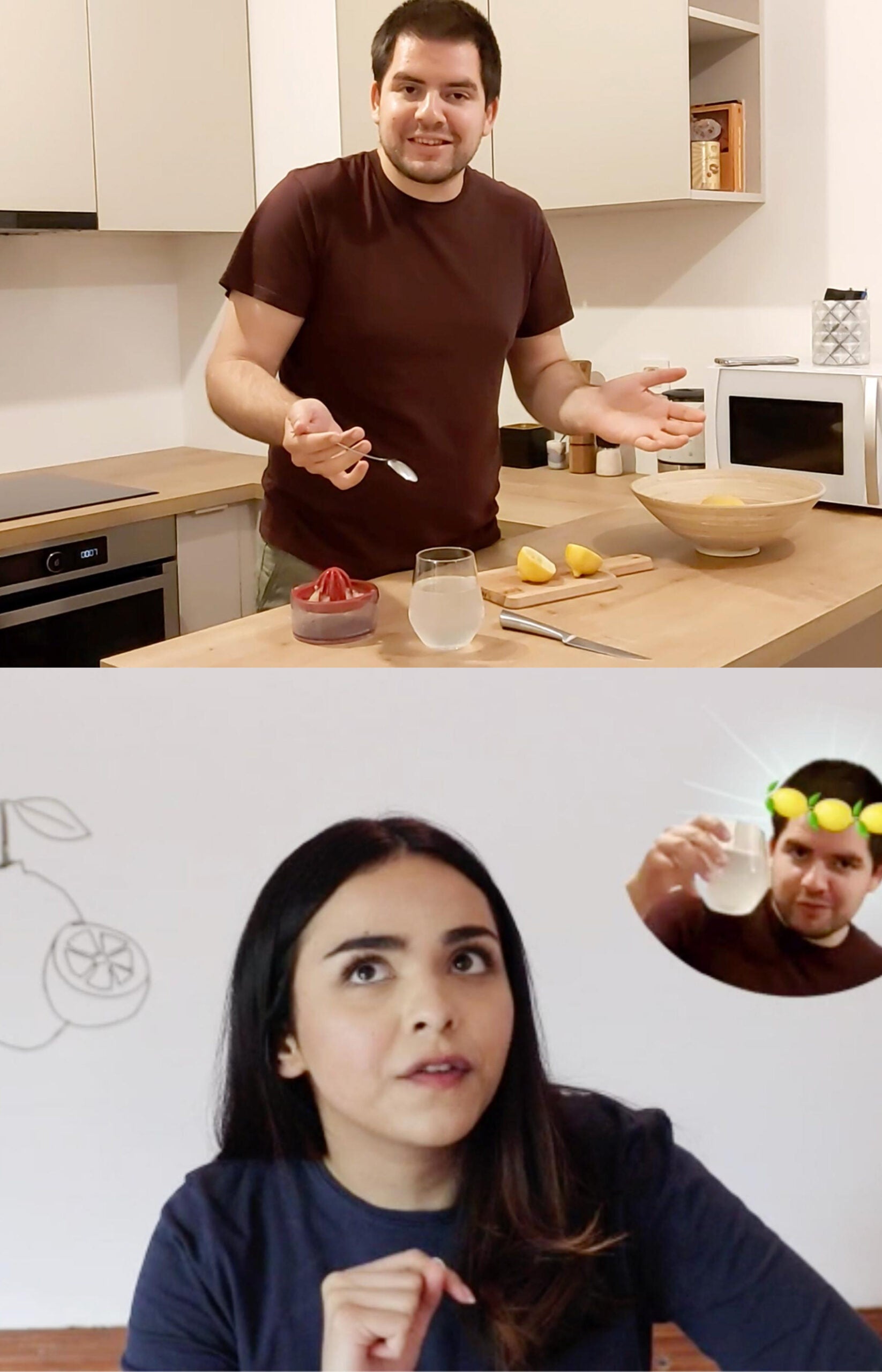 Refusing to allow a pandemic to stand in the way of connecting with classmates, the Harvard Law School Class of 2020 began collectively getting to know each other even before the official start of the fall semester. Over the past month, students have organized social meetups, running and cooking clubs, and movie nights, as well as virtual tours of their cities and snack box exchanges as ways to connect and experience each other's cultures.
Connecting to HLS
From Lahore, Pakistan to Cambridge, Massachusetts and other cities throughout in the U.S. and abroad, incoming J.D. and graduate Harvard Law School students take part HLS's 2020 virtual orientation.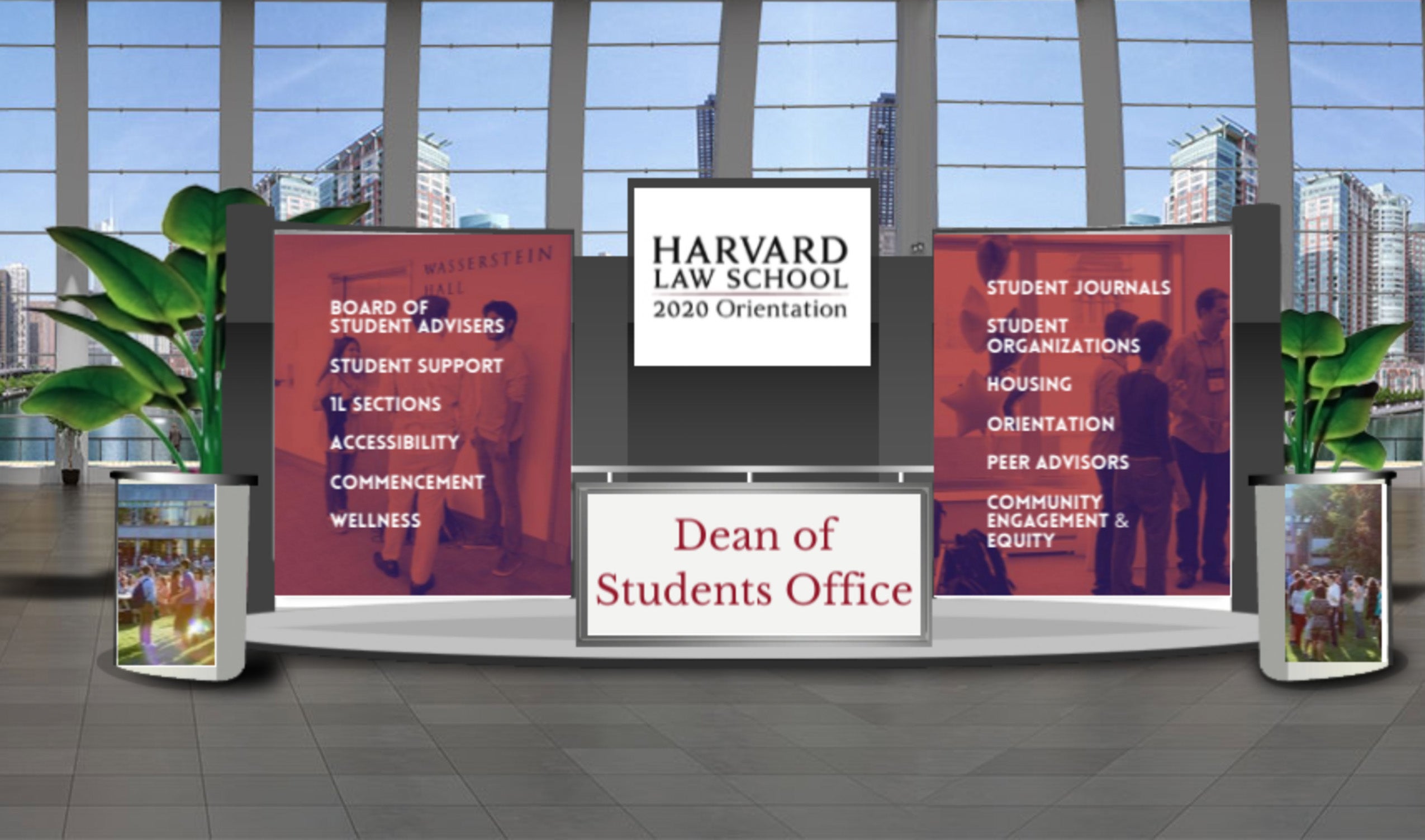 ---