AJ Blechner, a research librarian and instructional designer at Harvard Law School, led special Halloween tours through some of Harvard Law School Library's creepiest collections and most ominous objects.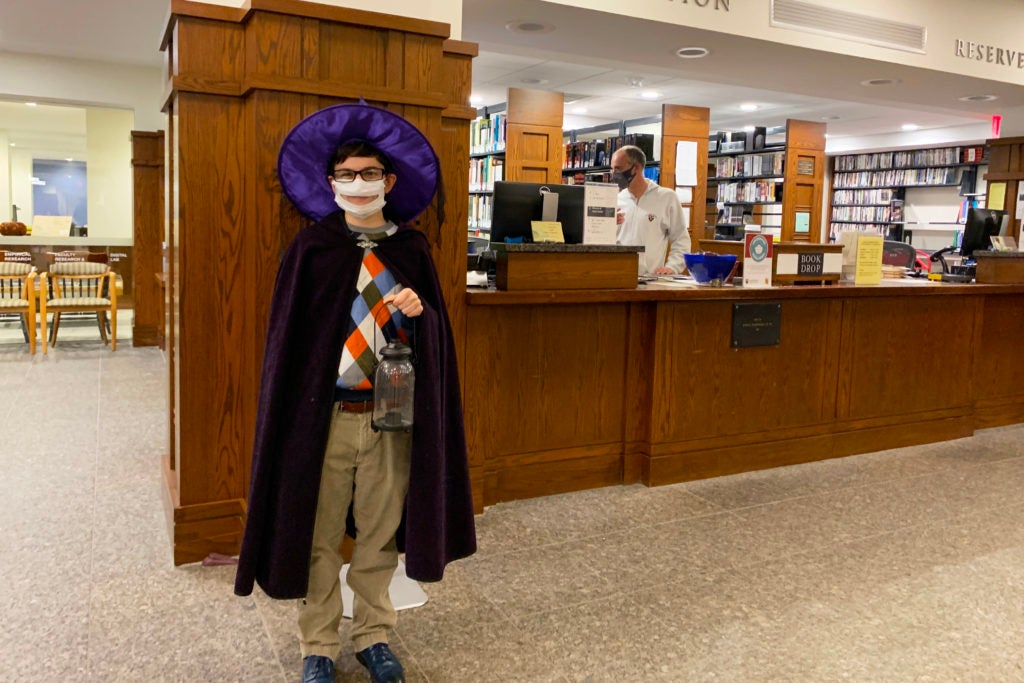 The tour included the statue of Joseph Story, associate justice of the Supreme Court of the United States from 1812 to 1845, which originally sat in Mount Auburn Cemetery before being moved to the entryway of Langdell Hall. The first Dane Professor of Law at Harvard, Story was the author of Martin v. Hunter's Lessee (1816), which established the supremacy of the Supreme Court over state courts in civil matters of federal law.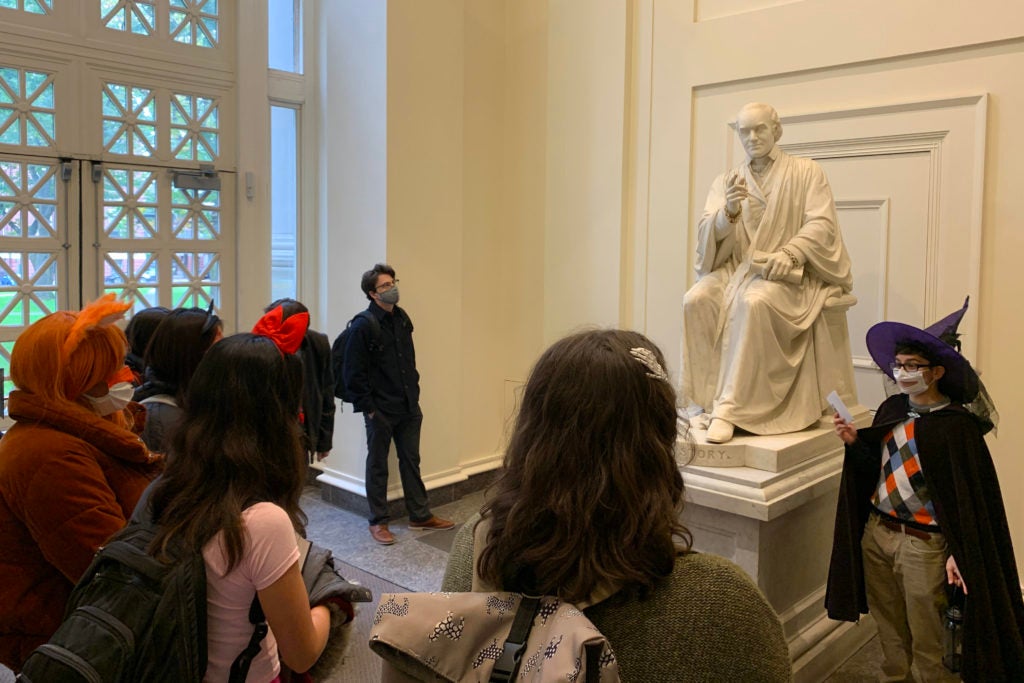 First-year Section 2 students attended the tour before their civil procedure class with Professor Jim Greiner. The students reported that Greiner told them if they dressed up in costume, they would be exempt from cold calls for the day.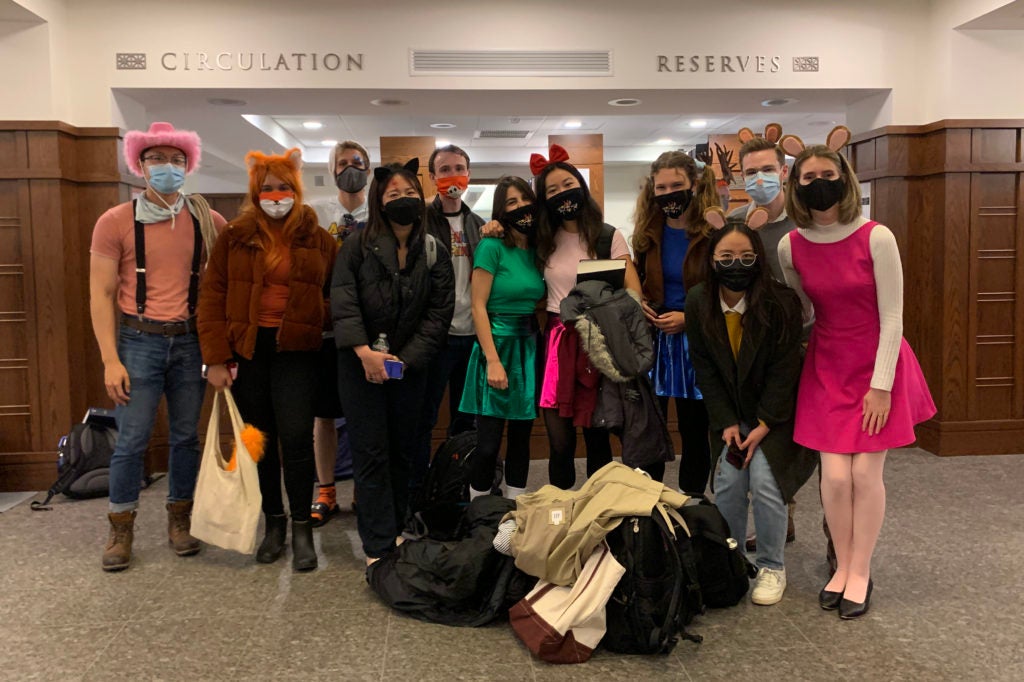 KB Beck, manager of historical and special collections and rare book curator, showed off a few of the Library's more than 500 English crime and execution broadsides — spooky souvenirs detailing lurid scandals and murders most foul.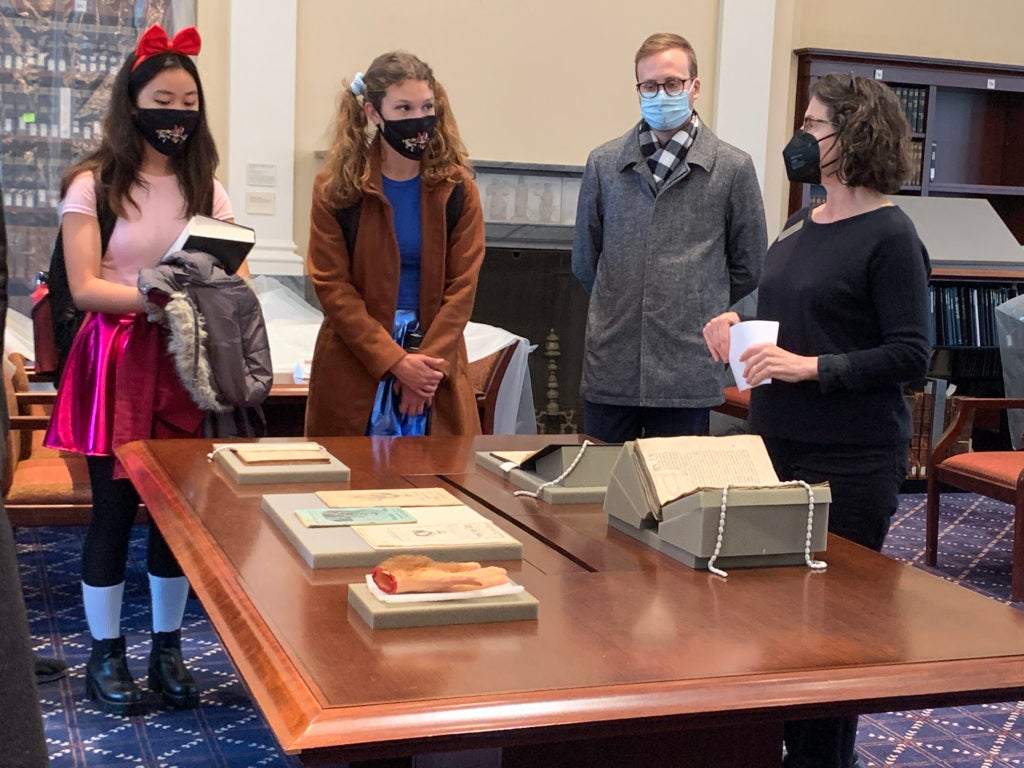 She also pointed out one of two "hairy hands" in the Library's collection — a gift from students to a contracts professor, in honor of the classic breach of contract case, Hawkins v. McGee (1929).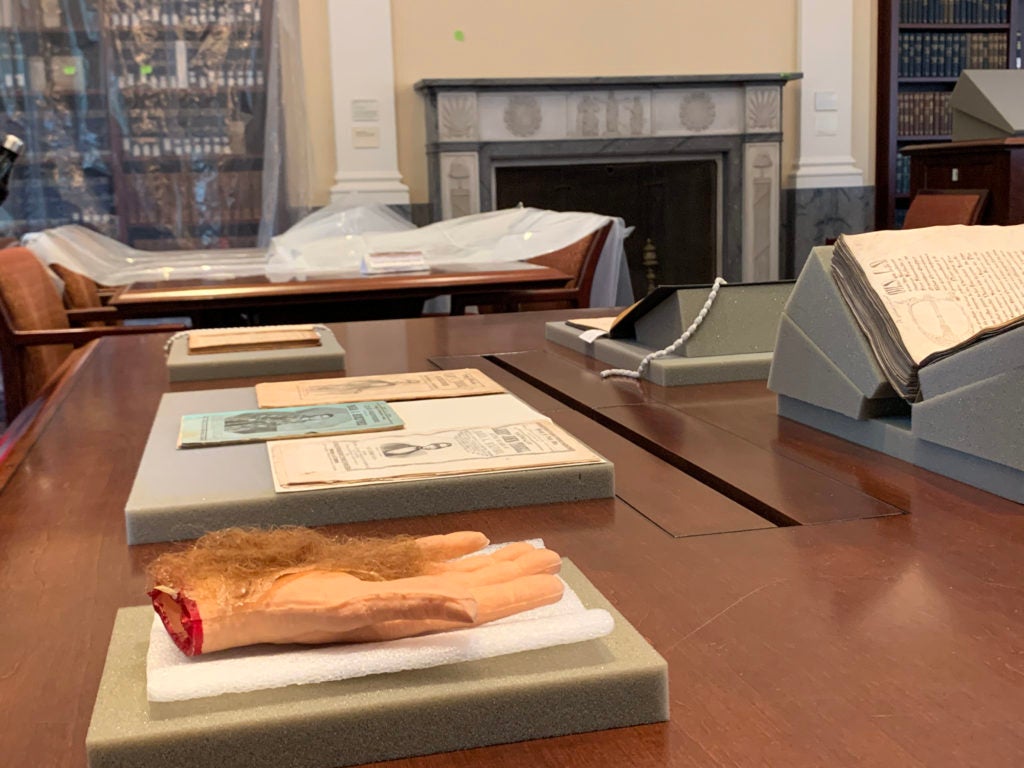 During the tour, Blechner recalled some of the history of the Salem Witch Trials — which involved several Harvard affiliates, including both Increase Mather, who served as president of Harvard College, and his son Cotton.
👻👻👻