Esther Mulder '14 did not always dream of law school.
In fact, as the future Harvard Law School alumna was growing up in foster care, all she knew for certain was that she wanted to spend her life helping others. "Because of my background, I've always had a sense that the purpose of life is not to just pursue my own self-interest," she says. "I knew I had to do some good in the world."
After high school, Mulder attended Gustavus Adolphus College in southern Minnesota on a full scholarship, emerging with a degree in political science and a close-knit community of friends. Eager to make an impact, Mulder joined Teach for America.
For three years, she taught social studies and reading at a low-income middle school in Jacksonville, Florida, where she also coached swimming and volleyball. Helping young students was rewarding and exhilarating, says Mulder, but as an introvert, she also found it draining. Soon enough, she realized that teaching was not what she wanted to do long-term — and that she needed to plan her next career move.
"Up to that point in my life, I had never really considered grad school as an option for me, partly because I didn't know know how finances would work out, and partly because I didn't know what I would want to do," she says. "Being around the cohort of people at Teach for America, they all had plans for what was next in their lives. And I thought, 'I'm as smart as these people, I can go to grad school, too.'"
Seeking both intellectual stimulation and opportunities to serve people face to face, Mulder mulled a career in law. "The attraction to law school for me was that it seemed like a way to address systemic issues that I saw lead into injustice, such as what I saw play out in my classroom. In my classroom, you were dealing with problems at a level where they were already so far down the road that it was hard to address them completely. And so it seemed like law school would give me more of a systemic understanding of how to address the change that I thought needed to happen, or even how to identify where I needed to put my efforts."
For fun, Mulder took the LSAT, and her resulting high score nudged her closer to law school. Still, she says, with the economy on shaky ground in 2010, she remained skittish about committing. She decided to let fate decide if she was meant to be a lawyer, applying to the top three law schools in the country — and nowhere else.
Fate — in the form of Harvard Law School — said yes. "I didn't believe it until I got to campus and they gave me something with my name on it," she jokes.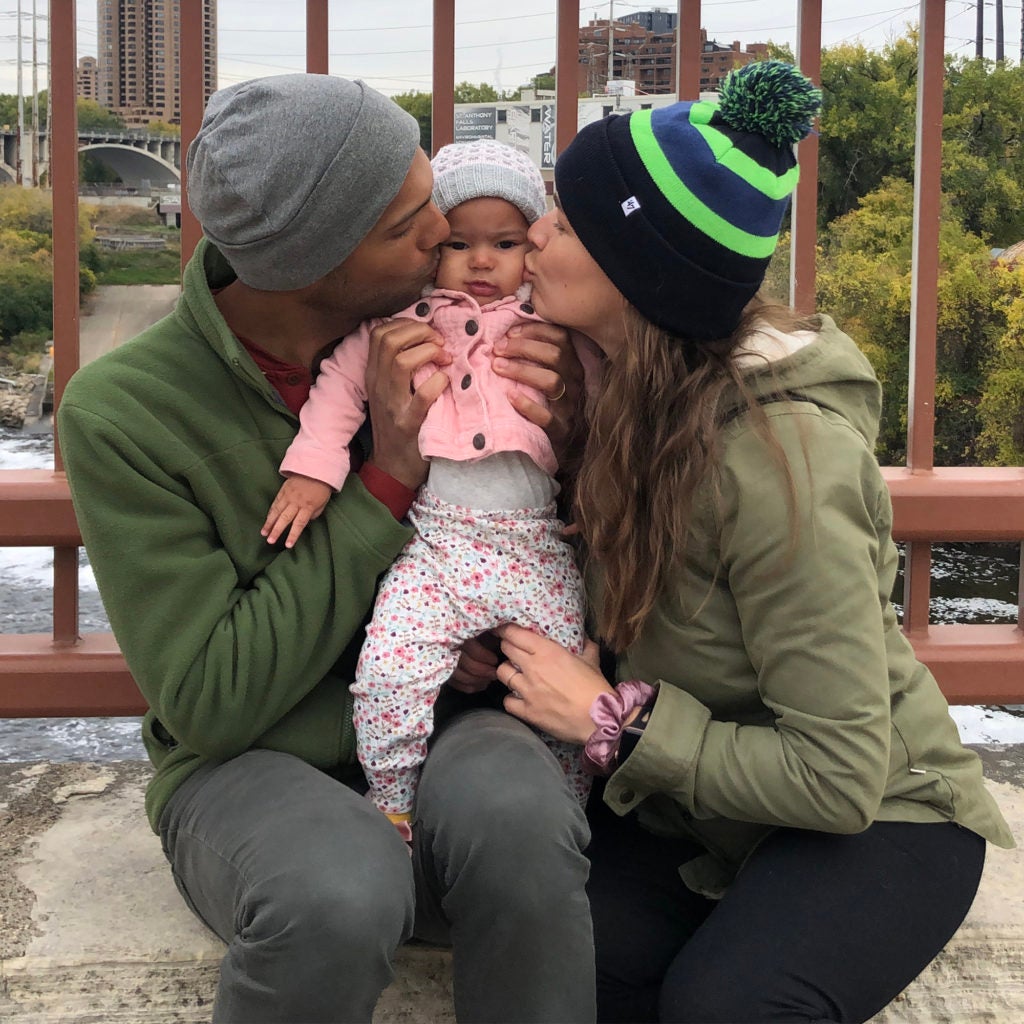 During the spring semester of her first year, Mulder joined Harvard Defenders, which represents low-income people in criminal proceedings under the supervision of a licensed attorney. "I loved it. It struck my passion for public defense work," she says.
The following summer, she was awarded a Jack T. Litman Fellowship, which enabled her to spend eight weeks serving as a full-time student attorney for Defenders. "It was wonderful to work with John Salsberg, Defenders' clinical instructor, that summer. It was so fun to brainstorm cases with him. It felt like we got to do a whole lot of different things within that setting, and it really whet my appetite for that type of work."
Mulder also recalls a formative experience in a reading group on the subject of WikiLeaks. The class held a mock trial for Julian Assange, which opened Mulder's eyes to the thrill of trial advocacy. "I had never done debate or a mock trial before. The course, coupled with my Defenders experience and also work at the Harvard Legal Aid Bureau, convinced me that I wanted to be a public defender. They were my kind of people: very irreverent, darkly humorous. And it seemed like very good work to me."
Mulder says she was not overly worried about how she would pay back her student loans while working in a job that pays far less than many of her peers would earn. Ultimately, she says Harvard Law's Low Income Protection Plan (LIPP), which reduces the student loan burden and payments for those pursuing government or public service careers, made a difference in the life she was able to lead following graduation.
"I have always been a little bit pie in the sky, thinking things will work out. But LIPP certainly made being a public defender something that was much more doable for me. I was very grateful, because I feel like with LIPP I had more disposable income than some of my peers who even had higher paying jobs."
Mulder and her husband, Johannes Widmalm-Delphonse, whom she met at Harvard Law, moved to Minneapolis to pursue careers as public defenders. After practicing for five years, the couple moved to Chicago, and Mulder began a new role as a trial attorney with the U.S. Department of Labor, litigating workplace safety cases and wage and hour claims. Happily, their first child, Hadassah, was born in February 2020.
"And then, just as COVID happened, my husband got his dream job in Virginia," says Mulder, adding that the family's move to a new state, along with LIPP's flexibility, gave her an opportunity to step back from her career to focus on other things for a while. She continues to take on cases for local attorneys, but says she now enjoys more time with family and exploring other hobbies: She's gotten good at fermenting kombucha and kimchi, loves gardening, and recently built a kitchen table by hand. She and Widmalm-Delphonse also welcomed a second daughter, Miriam, in October 2021.
"Motherhood's a trip," she says. "The pace of my life right now, compared to when I was a public defender, is so different. But it's definitely an adventure, and I'm really grateful for it all."