Athletes share that what they eat powers their success
Perhaps you remember the scene from the 2013 thriller "Escape Plan," when an inmate played by Arnold Schwarzenegger slugs a fellow prisoner played by Sylvester Stallone, knocking him flat on his back. Stallone gets up, dusts himself off, and delivers one of his famous haymakers to Schwarzenegger's jaw. Yet the behemoth is unfazed, even laughing.
"You hit like a vegetarian," he says, in his trademark Austrian-accented English. And while the line may lack the gravitas of "I'll be back" or even "Hasta la vista, baby," it resonates enough to get Stallone to try to hit him harder. Because no real man wants to be accused of being an herbivore, right?
This old-fashioned notion that tough guys — and tough women — must eat meat was challenged on Tuesday night at Harvard Law School (HLS), during a screening of the popular documentary "The Game Changers," which includes the aforementioned clip as a call to vegetarian arms.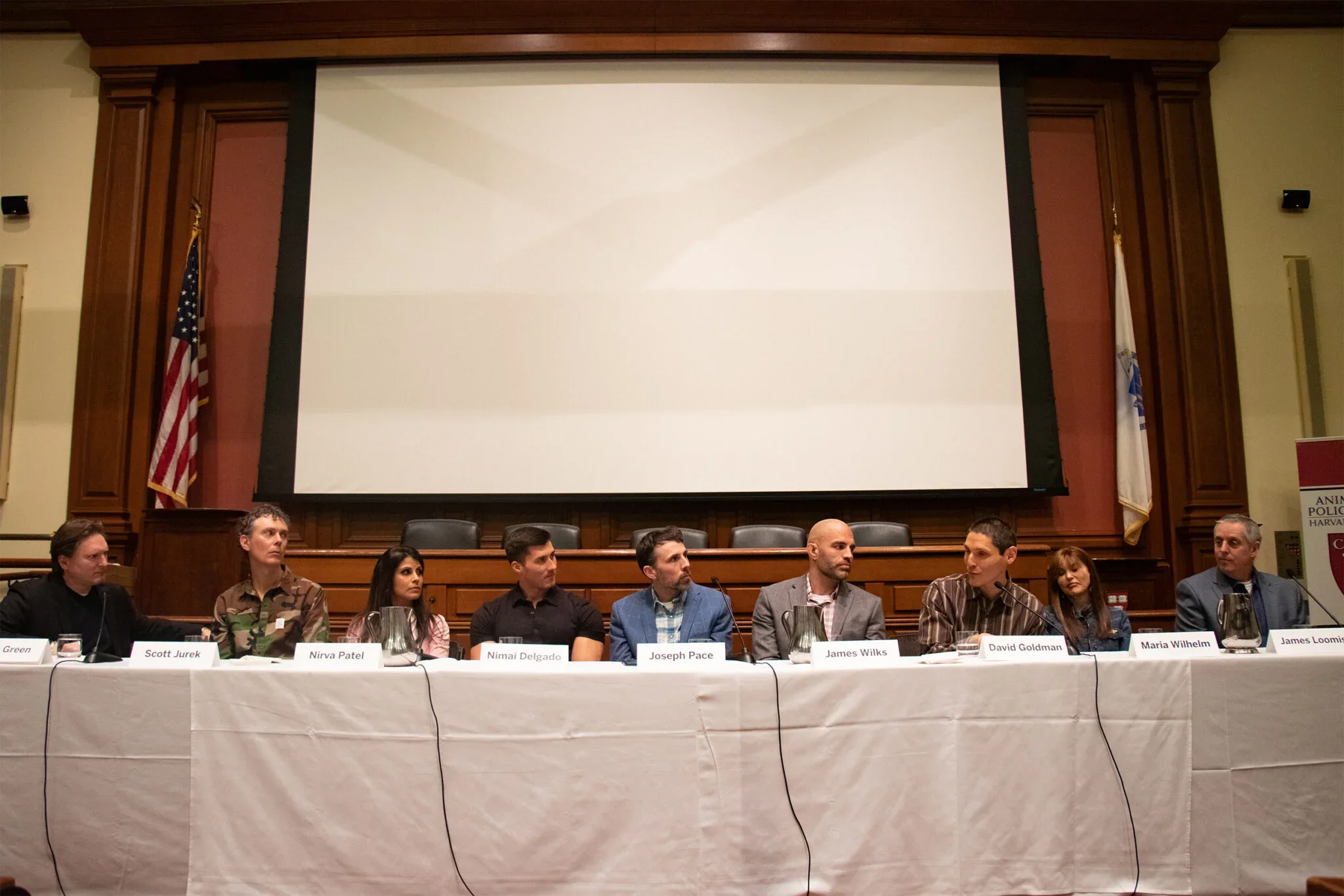 Hosted by the Animal Law & Policy Program and the Office for Sustainability, the screening was followed by a panel conversation including some of the athletes profiled in the film, as well as doctors and scientists, all advocating a plant-based diet. The main message? Those who eat a vegetarian, vegan, or plant-based diet pop a wallop, too.
"The Game Changers" trots out a convincing lineup of athletes who swear by plant-based diets, while supporting their anecdotal evidence with serious science from leading researchers and doctors in their fields. World-record-holding strongman Patrik Baboumian; Olympic track-cycling medalist Dotsie Bausch; Australian 400m dash champion Morgan Mitchell; former Tennessee Titans linebacker Derrick Morgan; Scott Jurek, the world's most accomplished ultramarathoner; professional bodybuilder Nimai Delgado; and Ultimate Fighting Championship winner James Wilks all tout the benefits of eating plant-based, and they each say that making that commitment has played a significant role in their success. Jurek, Delgado, and Wilks (who narrates the film as his own journey to uncover the optimal diet for human performance) were the panelists at the HLS event.
"It's hard to argue when you win, over and over and over again," says Jurek, a vegan for the past 20 years who recently set the Appalachian Trail hike speed record, covering its entire 2,189 miles in 46-plus days. Jurek also took the Western States 100 Mile Endurance Run title seven years in a row from 1999-2005.
Delgado, for his part, won the first bodybuilding competition he ever competed in, prompting all kinds of questions as to what he was eating to get "so shredded." People couldn't believe that he consumed a vegan diet, including a lot of carbohydrates. Delgado says his competitors were struggling with low energy caused by low-carb diets. "The irony is, you see these guys onstage and their abs and six packs, and they look healthy," he told the Harvard audience, "but inside they're rotting."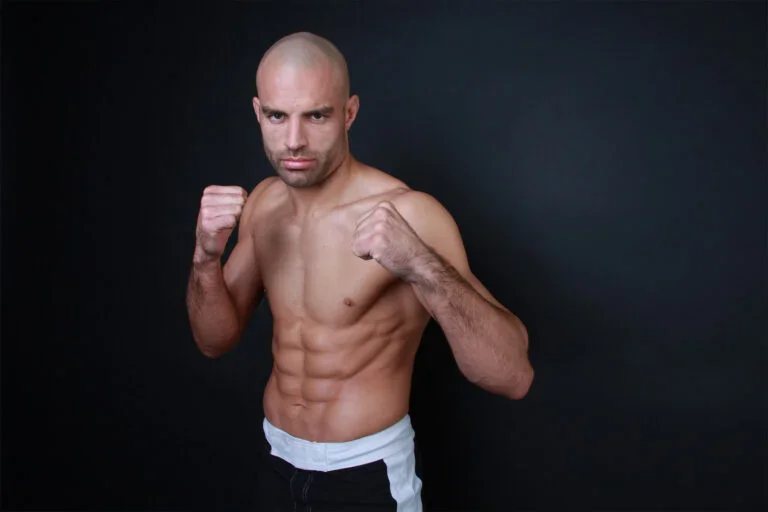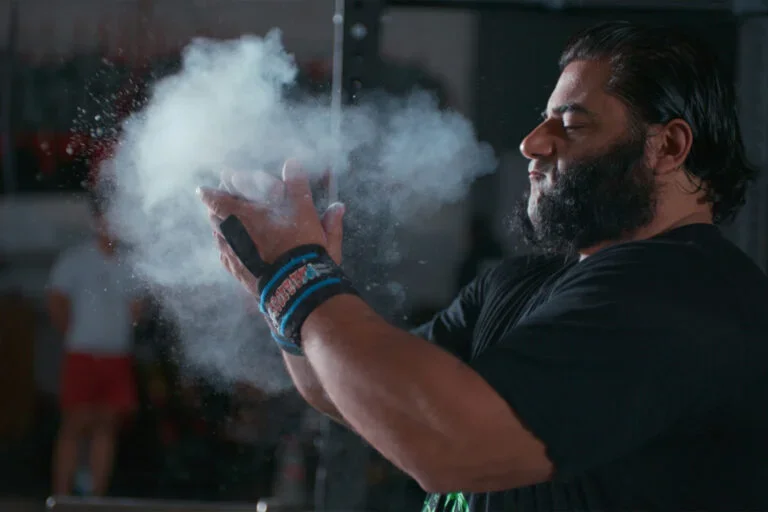 Healthier eating at Harvard
Healthier eating has been a topic of conversation at Harvard. The sold-out Law School event followed a similar panel hosted earlier in the day at Harvard Business School. That one featured the perspective of current Boston Bruins captain and plant-based eater Zdeno Chara. Last fall, Harvard announced its participation in the Cool Food Pledge, an initiative committed to slashing food-related greenhouse gas emissions 25 percent by 2030. And last spring, the University announced its Sustainable and Healthful Food Standards, which were largely informed by the research of Walter Willett, professor of epidemiology and nutrition at the Harvard T.H. Chan School of Public Health. Willett is also featured in "The Game Changers" talking about how a plant-based diet can help reduce cancer risk.
Science in a nutshell
According to the film, you can get enough protein via the plant kingdom — in fact, plants contain the nine essential amino acids needed by humans. All protein starts with plants; even meat-eaters are getting their protein through a middleman, er, middleanimal. Says powerlifter Baboumian in the documentary: "Someone asked me, 'How could you get as strong as an ox without eating any meat?' And my answer was, 'Have you ever seen an ox eat meat?'" It's hard to argue with a man who recently carried 1,200 plus pounds on his back over a distance of more than 30 feet, and who reportedly eats more than 5,000 calories per day on a vegan diet.
Most importantly, scientists and physicians in "The Game Changers" suggest that the human body is adapted to eating plants, and plant-based diets result in increased muscle efficiency, improved blood flow, quicker recovery times, reduced inflammation, and enhanced immune and sexual function. All of these benefits are important for everyone, not just world-class athletes. Panelists at Harvard Law who supported some of these findings in conversation Tuesday night included the film's chief science adviser, David Goldman, a sports dietician and exercise physiologist for a wide range of collegiate, professional, and Olympic athletes, and James Loomis, the former team physician for the St. Louis Rams and St. Louis Cardinals, and the current medical director at the Barnard Medical Center in Washington, D.C.
Skeptics among believers
Response to "The Game Changers" has been widespread: The filmmakers say their website has received more than 1.5 billion impressions since the film launched at Sundance in September 2018. The media has paid attention, too; some outlets, such as Men's Health, have called the documentary's science into question, saying it doesn't provide enough of a holistic analysis of the differences between meat- and plant-based eating. But a wide view of the media landscape shows that much of the feedback to the film, both in popular health circles and among scientists, has been positive. The major reason for this, screenwriter Joseph Pace told the Harvard crowd, was a promise the filmmakers made to themselves to not preach to their audience, but merely inform.
The idea that "real men eat meat" is all marketing, Schwarzenegger says in the film, while admitting the errors of his past self. "That's not based on reality."