Six members of the Class of 2019 share their unique perspectives, varied experiences, and the lessons they will take with them from their time at Harvard Law School.
---
Liz Soltan, using law as a means to help people who need it most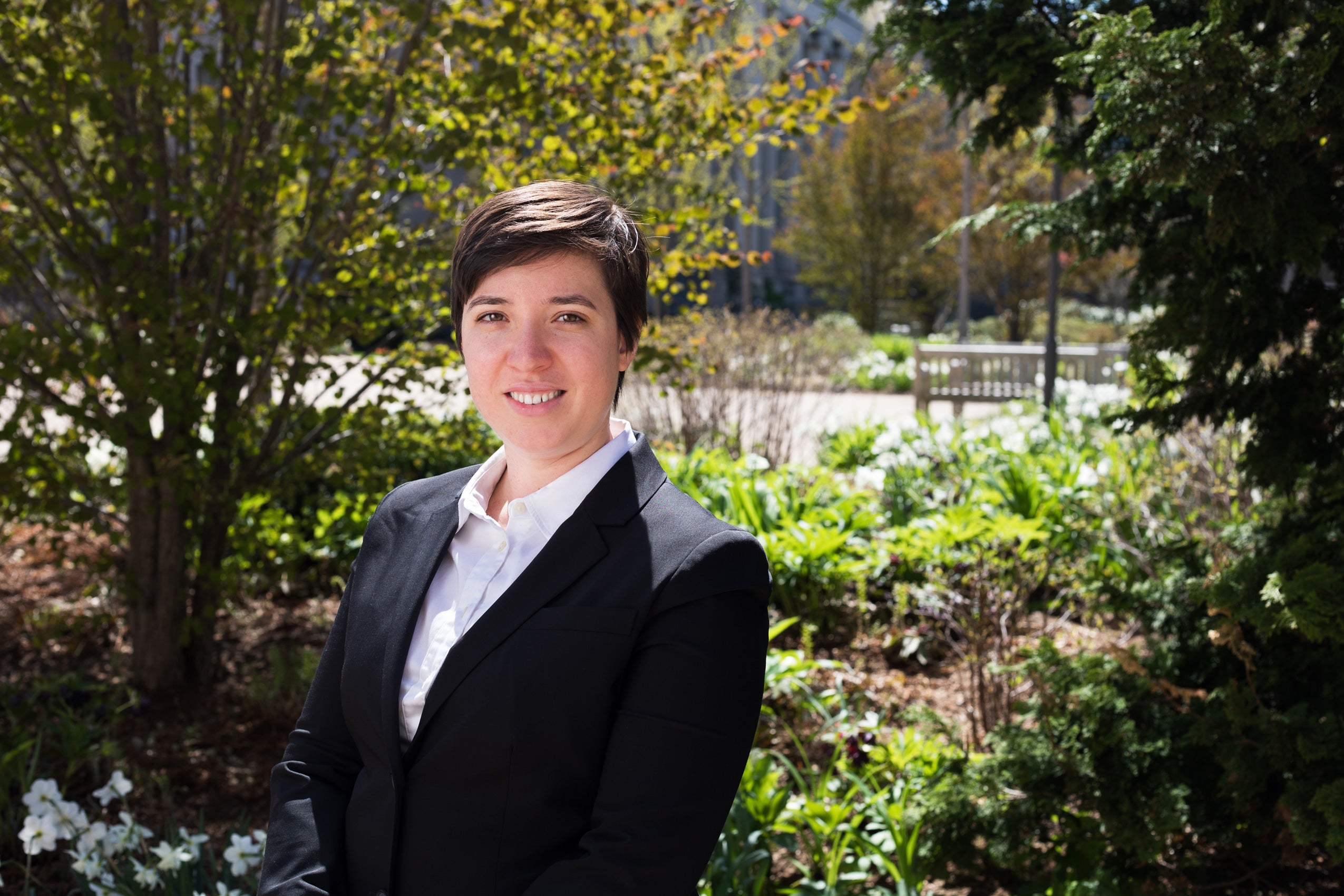 Liz Soltan '19 is not like some Harvard Law School students who have known for a long time that they wanted to be a lawyer. After college at Cornell University, she taught English in Malaysia and then worked at a nonprofit that connected clients to pro bono lawyers in her native Philadelphia. She interacted with public interest lawyers at the nonprofit, as well as lawyers practicing in big firms, small firms, and solo — all of whom wanted to serve their community. And she realized that the law could be a means to do exactly what she wants to do — help people who need it the most.
---
Memme Onwudiwe, making the most of a golden opportunity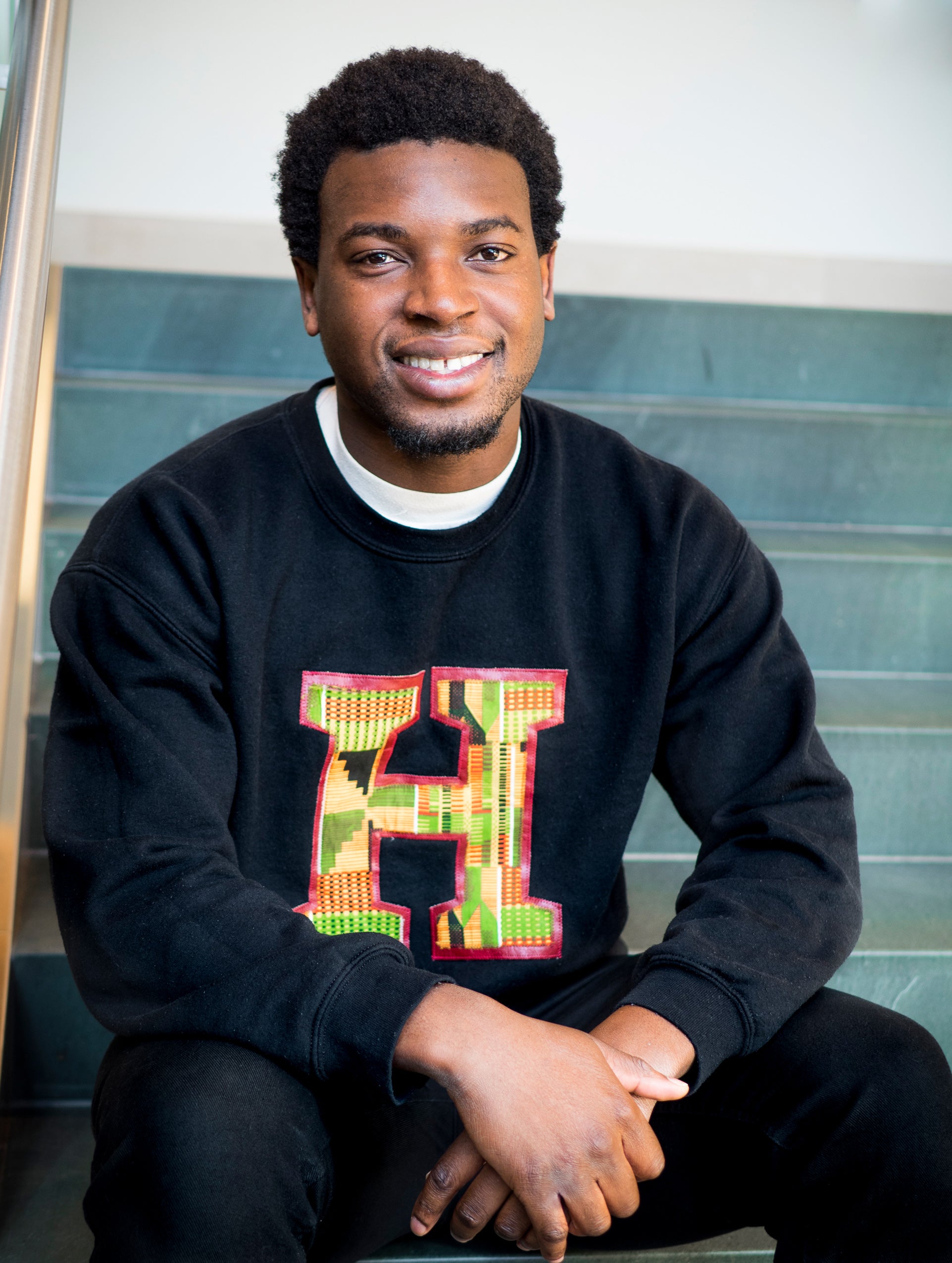 Few people at Harvard or elsewhere manage to pack more activity into a workday than Memme Onwudiwe '19.
One day last month, he was finalizing deals for Evisort, the Harvard Law-MIT startup that he joined soon after its founding, which was then on the final day of a quarter. He was also a few hours away from an interview with the President of Ghana, the latest in a series of notable interviews he's arranged for the Kennedy School's Africa Policy Journal. Meanwhile, being a 3L a few months from graduation brings pressures of its own.
It all ties in with his belief that anyone who doesn't pursue a wide range of interests at Harvard Law School is missing a golden opportunity.
---
Radhika Kapoor: 'I want to be able to help develop transitional justice norms'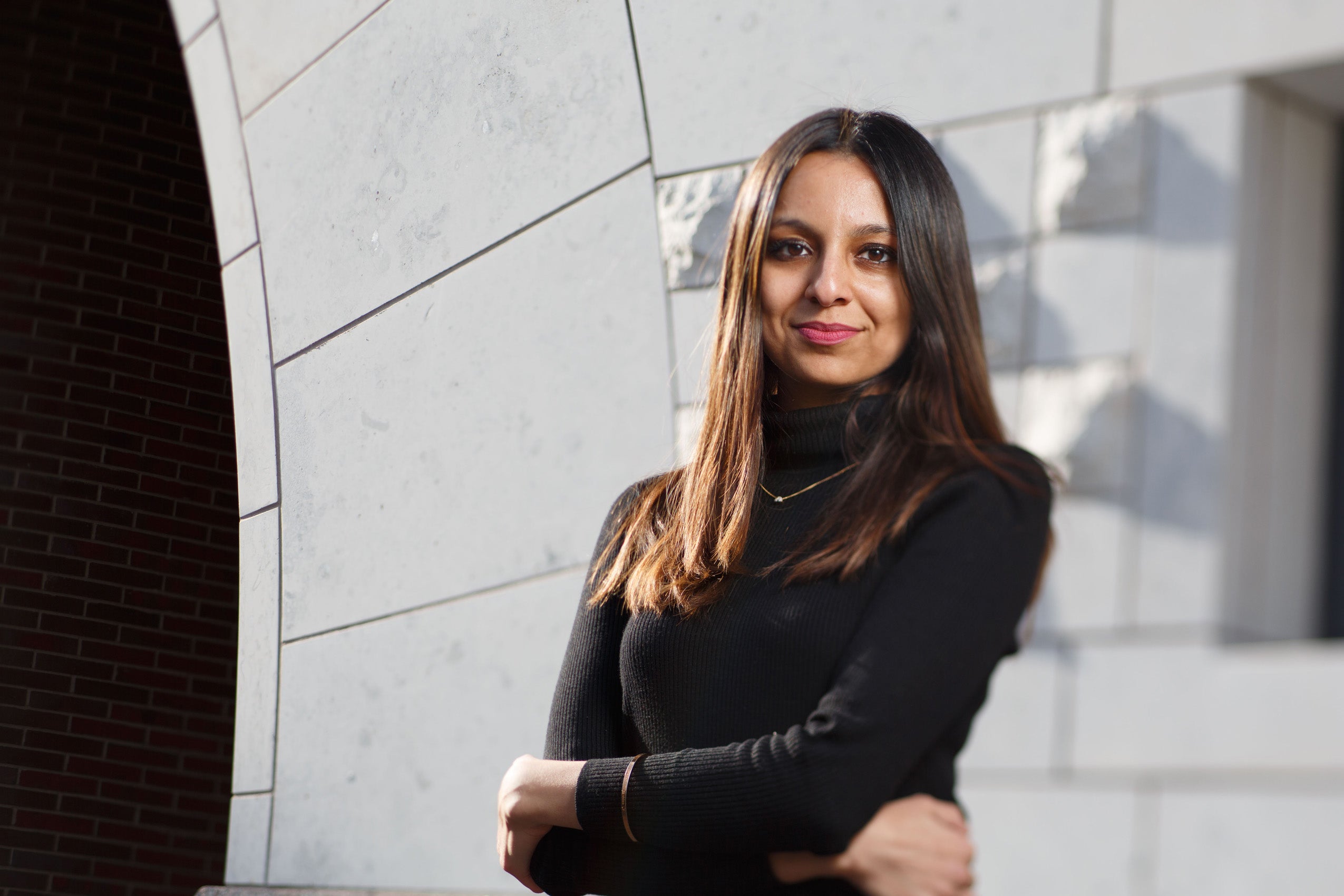 After consecutive internships at the International Criminal Tribunal for the former Yugoslavia and the International Criminal Court, Radhika Kapoor LL.M. '19 came to HLS to take advantage of Harvard's institutional expertise in international law, humanitarian law, and post-conflict stability. … She took a course on the Nuremburg trials, with Professor of Practice Alex Whiting, which "asked the question of whether an international court is the best stage to process large-scale humanitarian or human rights violations. I came away from it thinking that courts are perhaps best seen as a complement to a system of transitional justice and not necessarily the only way forward." Kapoor also especially enjoyed a class on "Geopolitics, Human Rights and Statecraft," with Professor of Practice and former U.N. Ambassador Samantha Power. "I learned that it's possible to think about foreign policy in humanistic terms," she recalls, adding with a laugh that "we got to see somebody we had only seen on TV, in class, cold-calling on us."
---
Logan Leslie: From active duty to actively recruiting veterans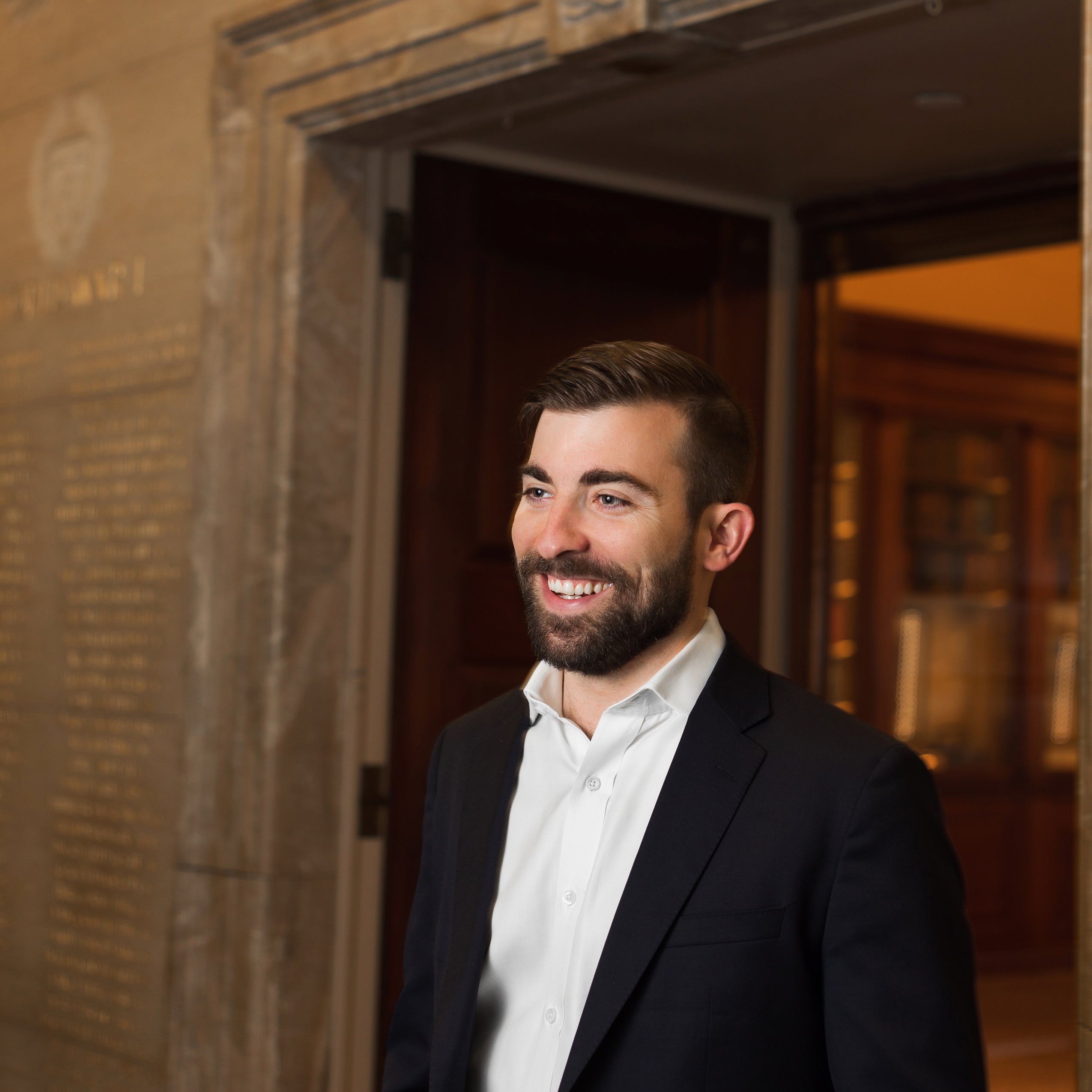 At the age of 19, Logan E. Leslie JD/MBA '19 participated in hundreds of combat missions in Iraq, searching for deadly IEDs and enemy combatants as a cavalry scout in the U.S. Army and a member of the vaunted 101st Airborne Division—and one of the youngest-ever graduates of the Army Ranger School. Upon returning from Iraq, he joined the elite U.S. Special Forces, better known as the "Green Berets," trained as a combat diver, and led U.S. and foreign Special Forces soldiers on combat missions in Iraq and Afghanistan. Awarded the Bronze Star Medal and two Army Commendation Medals for exemplary combat leadership, Leslie rose quickly through the ranks: He was selected for promotion to Sergeant First Class at 24 years old, seven years ahead of his cohort, and later promoted to Master Sergeant at 30, ten years ahead of his cohort.
Leslie, who had decided at the age of 14, in response to the terrorist attacks of 9/11, that he would enlist as soon as he turned 17, loved military service and planned to spend his lifetime in it. But when he and his wife Erica were expecting their first child, Lila, now 7—they've since had another daughter, Scarlett, 5—Leslie made the difficult decision to leave active duty. The extreme poverty and failed institutions he witnessed in Afghanistan were "heartbreaking" and spurred him to "want to do something else, to serve in a different way," he says.
---
Chikondi Mandala: A young judicial officer looks to tradition and to the future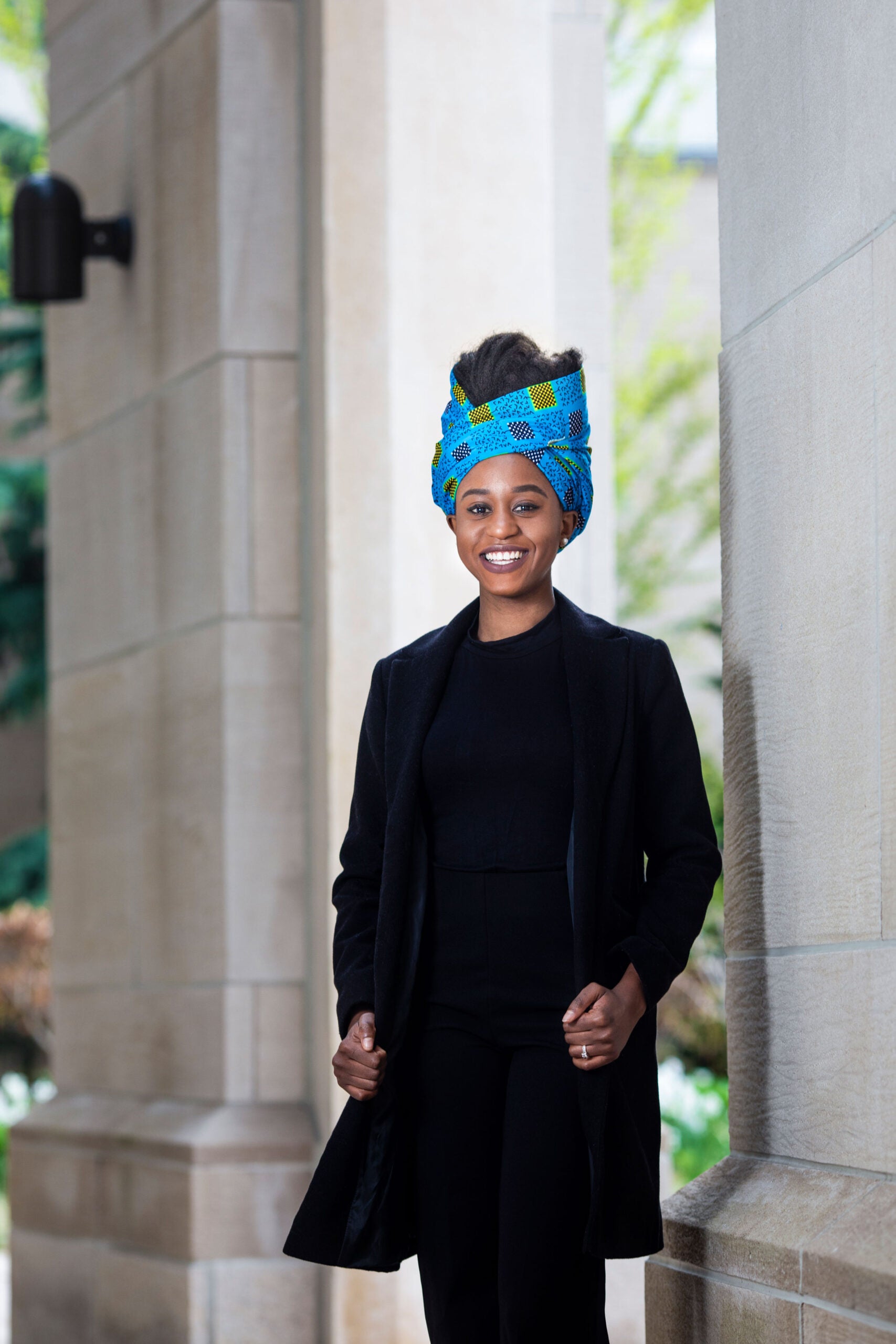 In March 2015, a magistrate in Malawi made headlines after ordering two men charged in connection with violence and vandalism at a soccer match to report to a police station any time a match was taking place at the stadium, and remain there until it was over. Local newspapers and radio stations, intrigued by this unusual approach to setting bail, also noted that the magistrate was the youngest in Malawi's history.
"No one goes the extra mile to make sure that the accused person isn't reoffending," observes Chikondi Mandala LL.M. '19, who at the time of her ruling on the soccer incident was 23. "As a way of preventing that, I think we can be a lot more creative, not only with our sentences but also with our bail conditions."
As for her age, Mandala looks back with a smile. "People would come to court and say, 'This girl? This girl is hearing my case?' At first, I was offended, but eventually, they appreciate that you are just a person doing your job."
---
The sky is (not) the limit for Jameyanne Fuller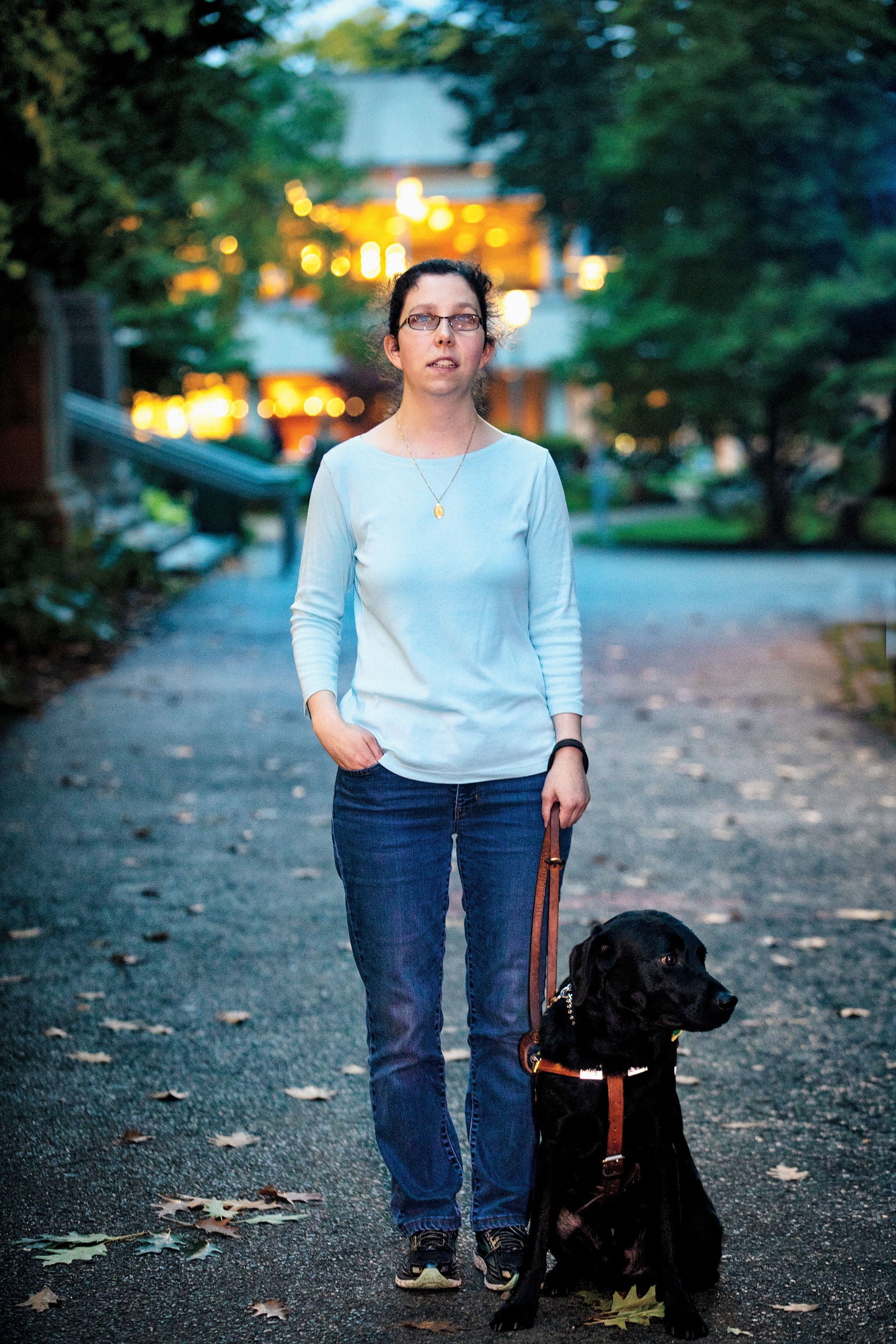 For Jameyanne Fuller '19, outer space represents infinite possibilities. "I've always been an astronomy nerd," she says. "I went to space camp in third grade, and I took all of the space-focused classes I could in college, but the technology wasn't really there for me to be a science major."
That's a passing reference to the fact that Fuller was born blind. In college, it was easier to pursue other passions—literature and creative writing. Which isn't to say Fuller shies away from challenging situations. After graduating from Kenyon College, the New Hampshire native traveled to Italy on a Fulbright Scholarship, teaching English and chemistry to students in Assisi, a town of 25,000 in the Umbria region.
Italy has laws in place to ensure guide dogs can enter places of business and public spaces. But often Fuller and her black lab, Mopsy, were barred by store owners who felt differently. "Everything in college went so smoothly," she says. "This was the first time I had to advocate for myself, but it wasn't to get a textbook or an assignment. It was, I need to get on this bus. I need to get into this store to buy milk. And it was in a different language."
She laughs now, at what was no doubt an unpleasant, stressful experience. The prevailing attitude, she explains, was that anyone with a disability should be at home with family. But by the end of the year, people told her they were using her example to encourage other blind people they knew. "I saw the difference I could make, just by buying groceries," she says. The year abroad convinced her to apply to law school, with the goal of becoming a disability rights lawyer.
---
Related
WATCH Graduating J.D.s and LL.M.s in the Harvard Law School Class of 2019 reflect on their law school experience and share their hopes for the future.