As the war in Ukraine intensifies, Harvard Law Today turns to faculty, alums, and experts on international law and negotiation — some with personal ties to the country and deep knowledge of its complicated history — for perspectives on the global response to the Russian invasion, and what the future holds for this sovereign nation under threat.
---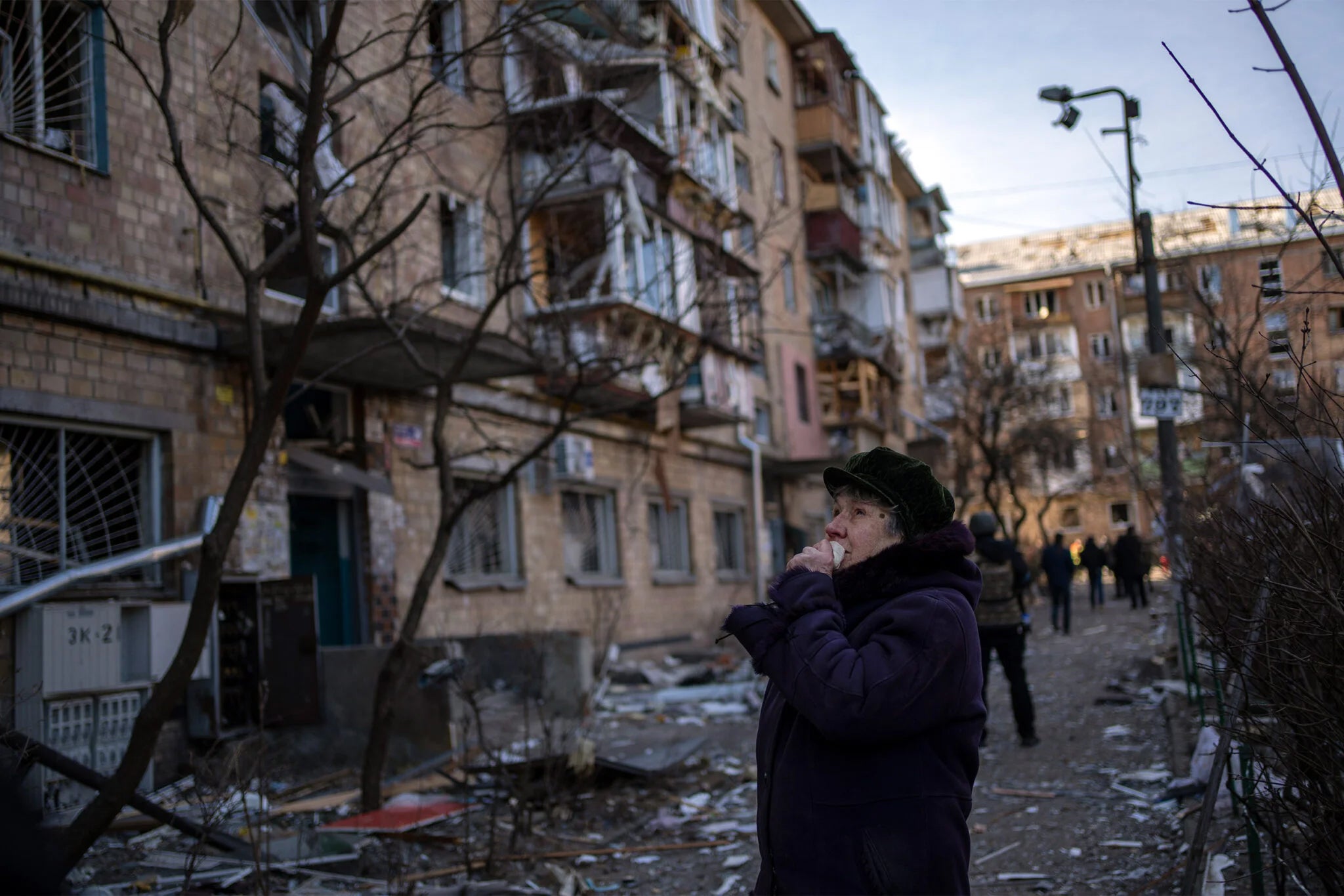 Ukraine's President Volodymyr Zelensky said in a CNN interview that he was ready to negotiate with Russian President Vladimir Putin, but if the talks failed, "that would mean that this is a third world war."
Zelenksy told CNN's Fareed Zakaria that "without negotiations, we cannot end this war," adding "if there's just a 1 percent chance for us to stop this war, I think that we need to take this chance."
With most of the world in agreement on this, a trio of experts took up the question of how best to negotiate an end to the war during a virtual talk Friday sponsored by the Harvard Law School's Program on Negotiation. They outlined three key factors going forward: Russian President Vladimir Putin is not to be trusted; trust is not absolutely necessary; and the best way forward is to find more avenues for exchanging concerns. Read more
---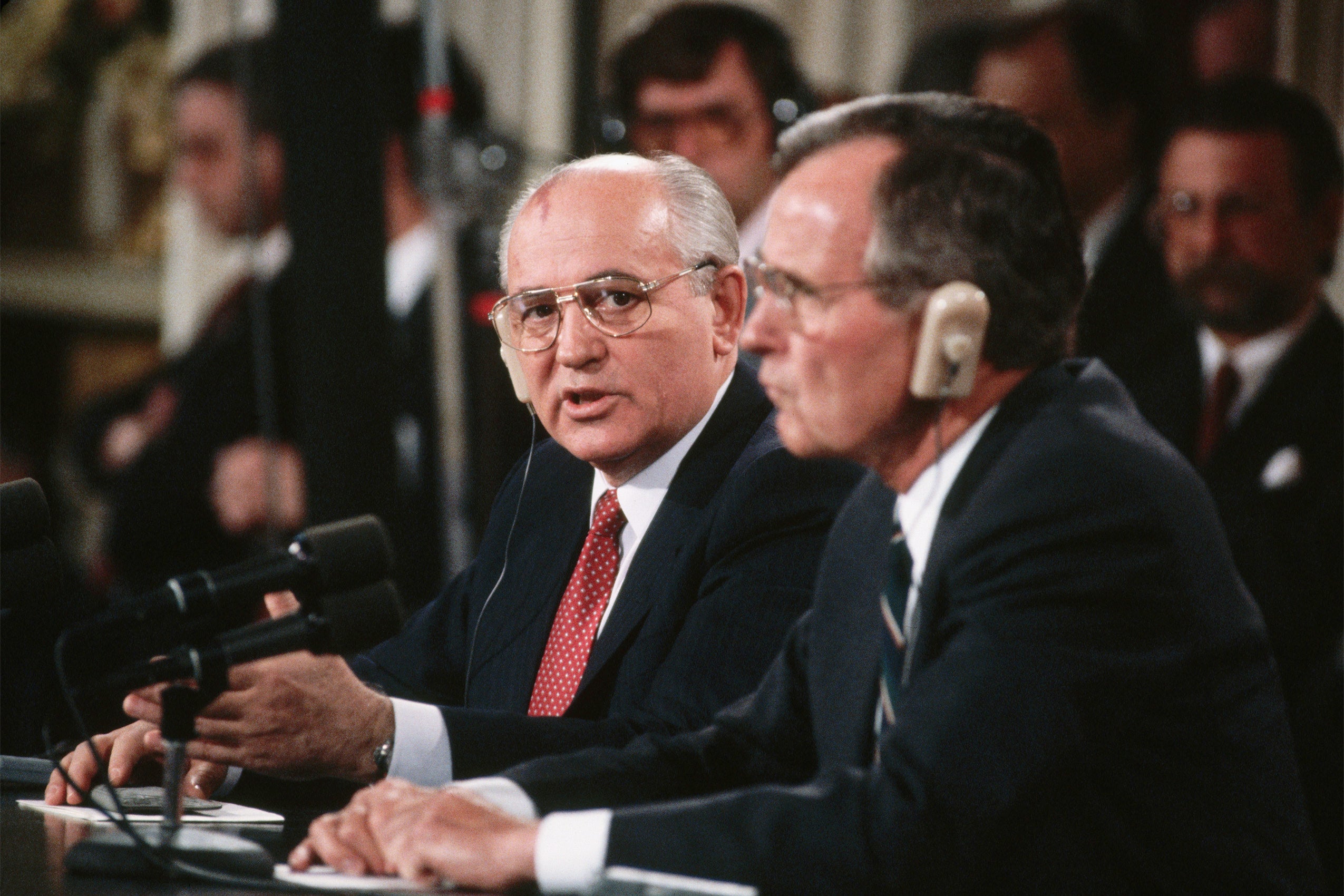 When President George H.W. Bush sat down with Soviet President Mikhail Gorbachev to negotiate the peaceful end of the Cold War and the reunification of Germany, former Under Secretary of State Robert Zoellick '81 was in the room where it happened.
During the 1990 summit, Zoellick says President Gorbachev accepted the idea of German unification within the North Atlantic Treaty Organization, based on the principle that every country should freely choose its own alliances. Read more
---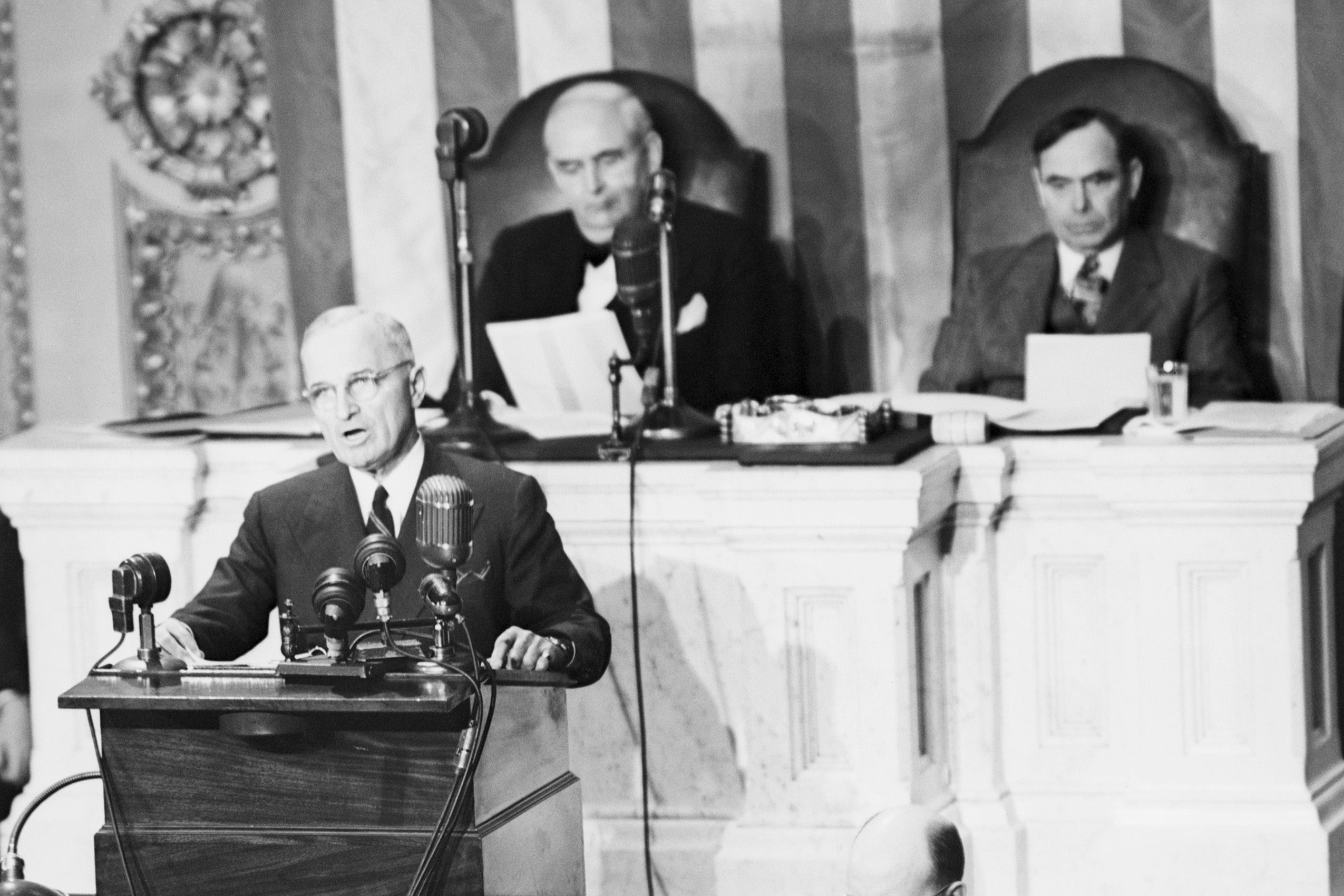 In March 1947, U.S. President Harry Truman announced to a joint session of Congress a new foreign policy aimed at preventing the Soviet Union from expanding its control over nearby free nations.
"I believe that it must be the policy of the United States to support free peoples who are resisting attempted subjugation by armed minorities or by outside pressures," Truman told members of Congress crowded into a packed House of Representatives chamber. He never mentioned the Soviet Union by name, but his pronouncement became the foundation of U.S. foreign policy for containing Russian and communist expansion for the remainder of the Cold War. Read more
---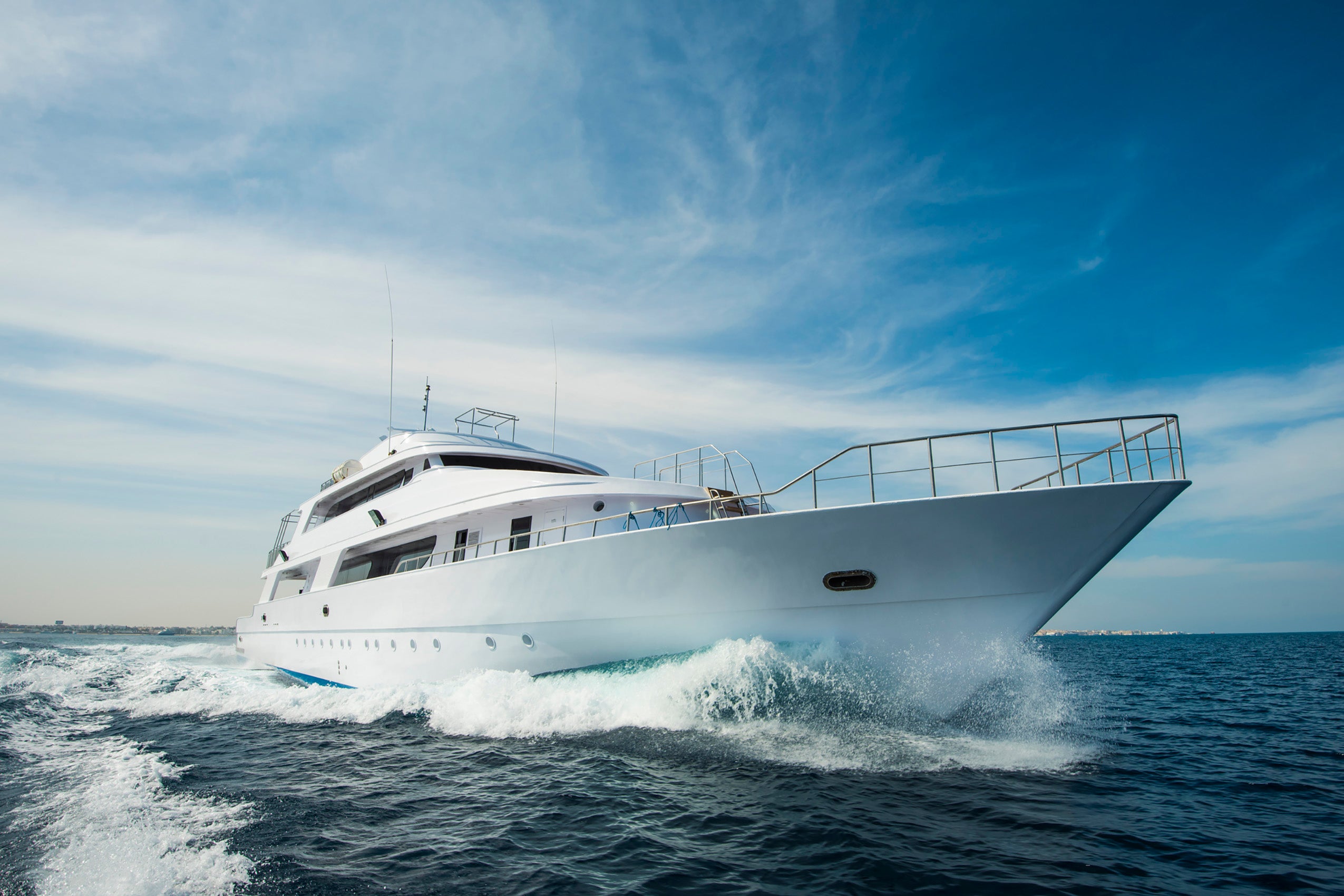 In the weeks since Russia invaded Ukraine, the United States, Europe, and nations around the world have responded with a wide array of economic sanctions, some targeting Russian oligarchs perceived to be close to President Vladimir Putin. The coalition hopes that by seizing the assets of the billionaire businessmen — many of whom lead important Russian institutions and companies and may be a crucial source of support for Putin — the Russian president could face substantial pushback on his plans.
To better understand the connection between global corruption and sanctions, Harvard Law Today talked with Matthew Stephenson '03, the Eli Goldston Professor of Law and an expert on anticorruption law and legislation. Read more
---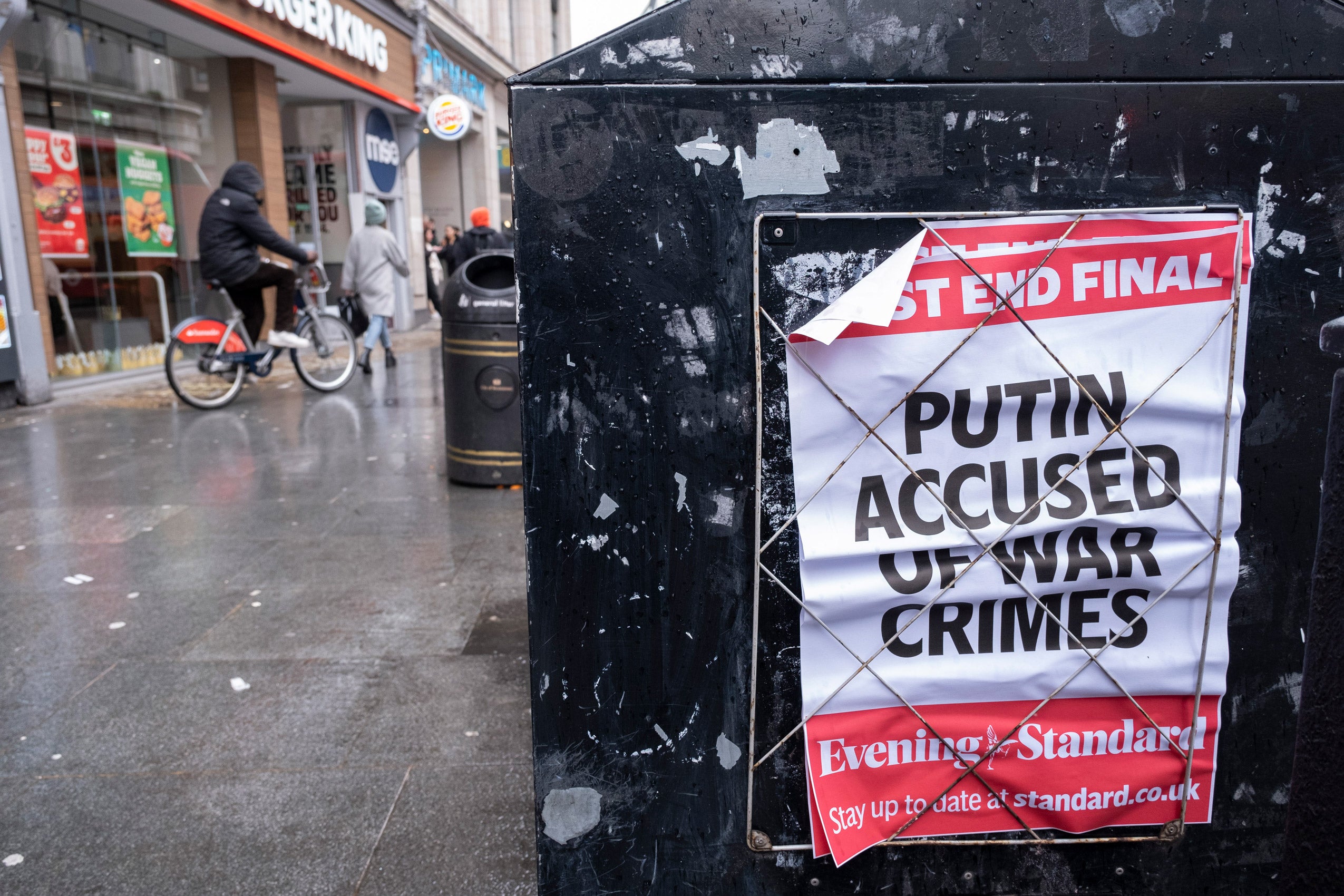 The chief prosecutor of the International Criminal Court, Karim Ahmad Khan, recently launched an investigation of war crimes and crimes against humanity allegedly committed amid Russia's invasion of Ukraine. To understand how the investigation and potential prosecutions might proceed, Harvard Law Today spoke to Alex Whiting, a visiting professor of practice at Harvard Law and the current deputy specialist prosecutor at the Kosovo Specialist Prosecutor's Office in The Hague. Whiting says that despite the challenges of gathering evidence in a conflict zone and arresting those involved, international criminal investigations focus attention on the ongoing crimes and their victims, and ultimately send a message to perpetrators that "the arm of justice is long." Read more
---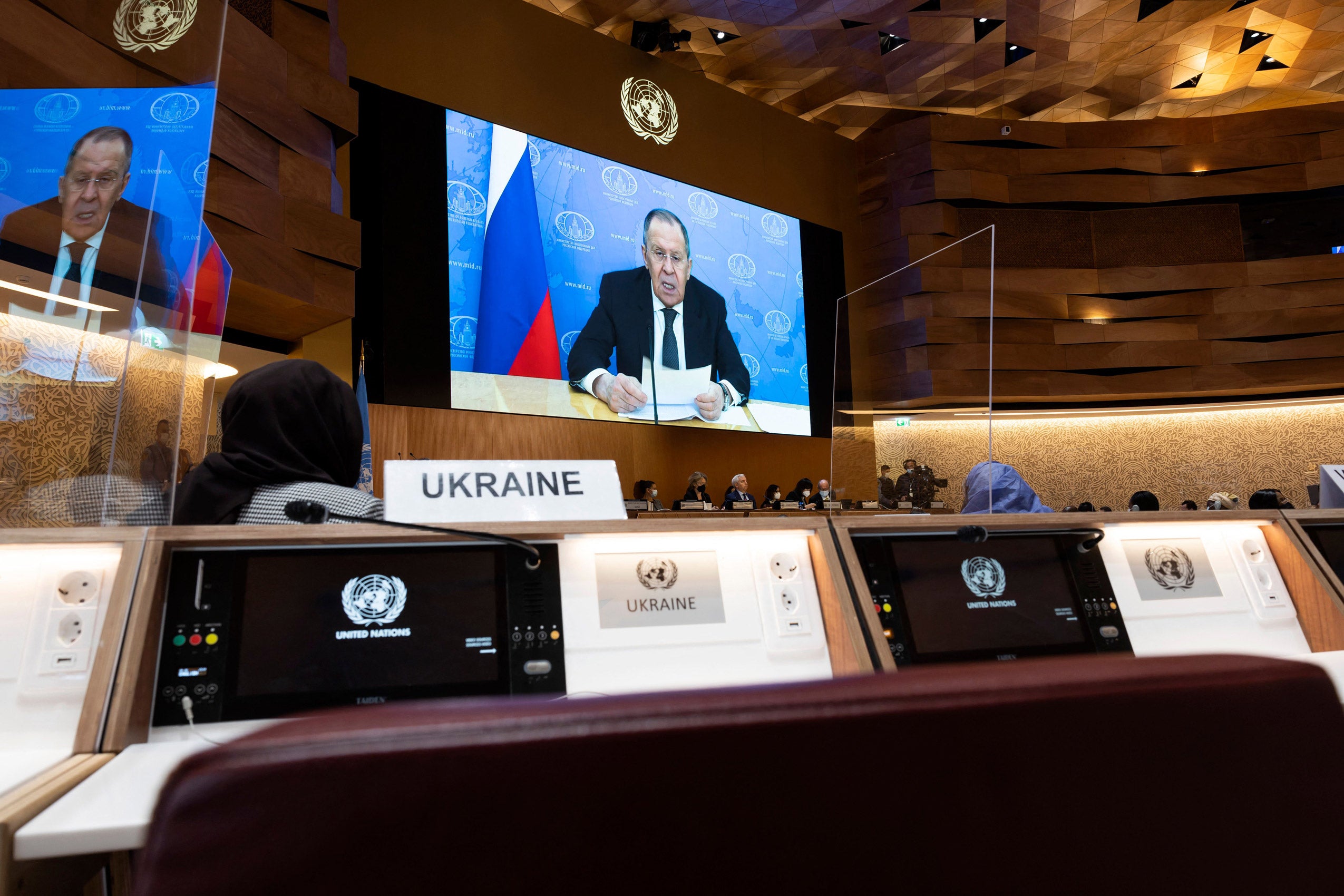 Following a monthslong buildup of military forces along Ukraine's borders, Russia launched a full-scale invasion of its western neighbor on Feb. 24. The attack came almost exactly eight years after Russia annexed Crimea. To understand the implications of these events under international law, Harvard Law Today reached out to Professors Gabriella Blum LL.M. '01 S.J.D. '03 and Naz K. Modirzadeh '02 , both experts in the laws of war. Read more
---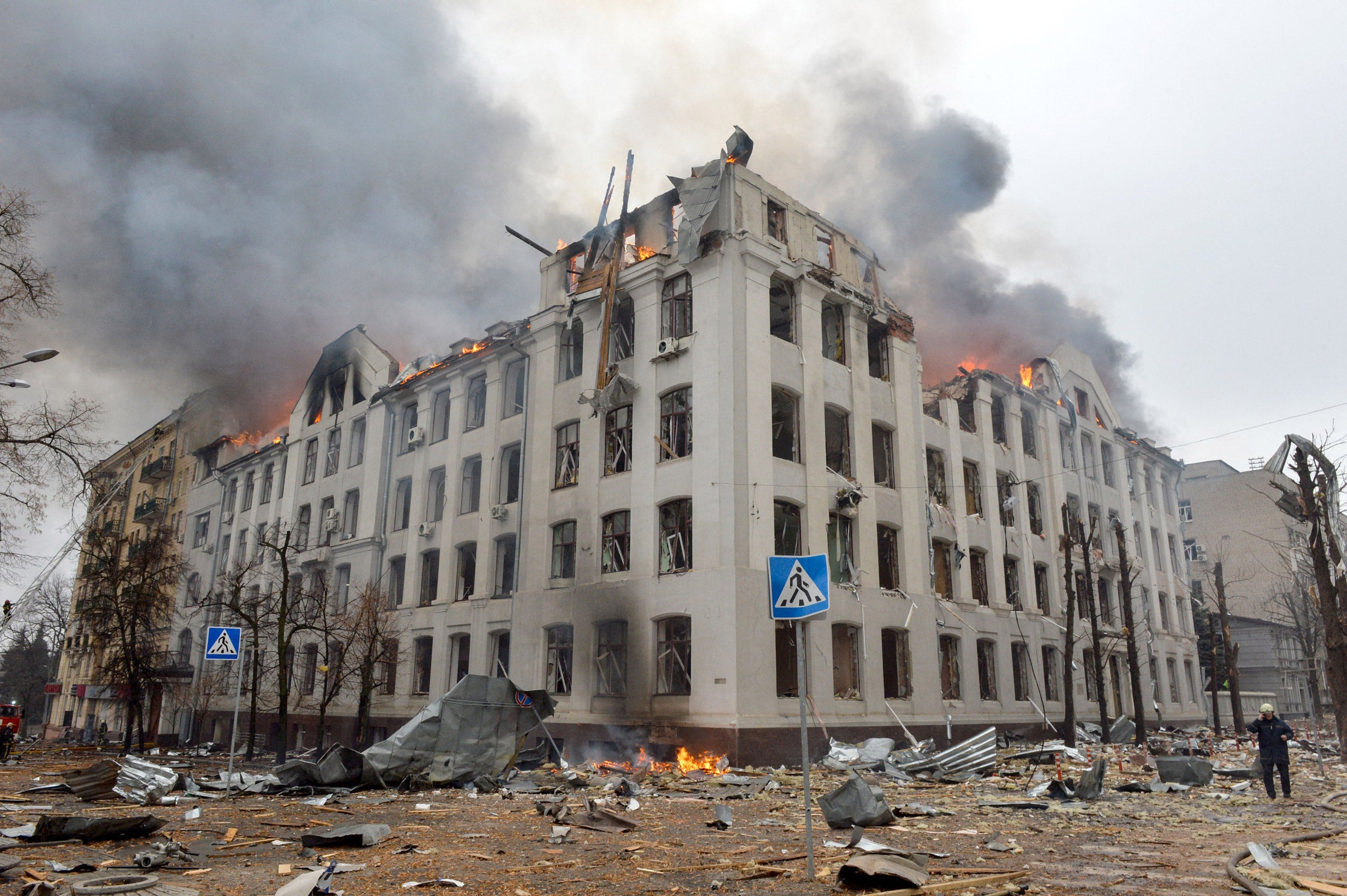 As the Russian invasion of Ukraine continues to unfold, international law experts and human rights advocates have trained a close eye on the kinds of weapons being deployed in the country — and their potential to hurt or even kill non-combatant civilians. Of particular concern, says Bonnie Docherty '01, an arms expert at Harvard Law School, is the reported use of cluster munitions and other explosives in highly populated areas — weapons that can be difficult to control, and which have already claimed lives. Read more
---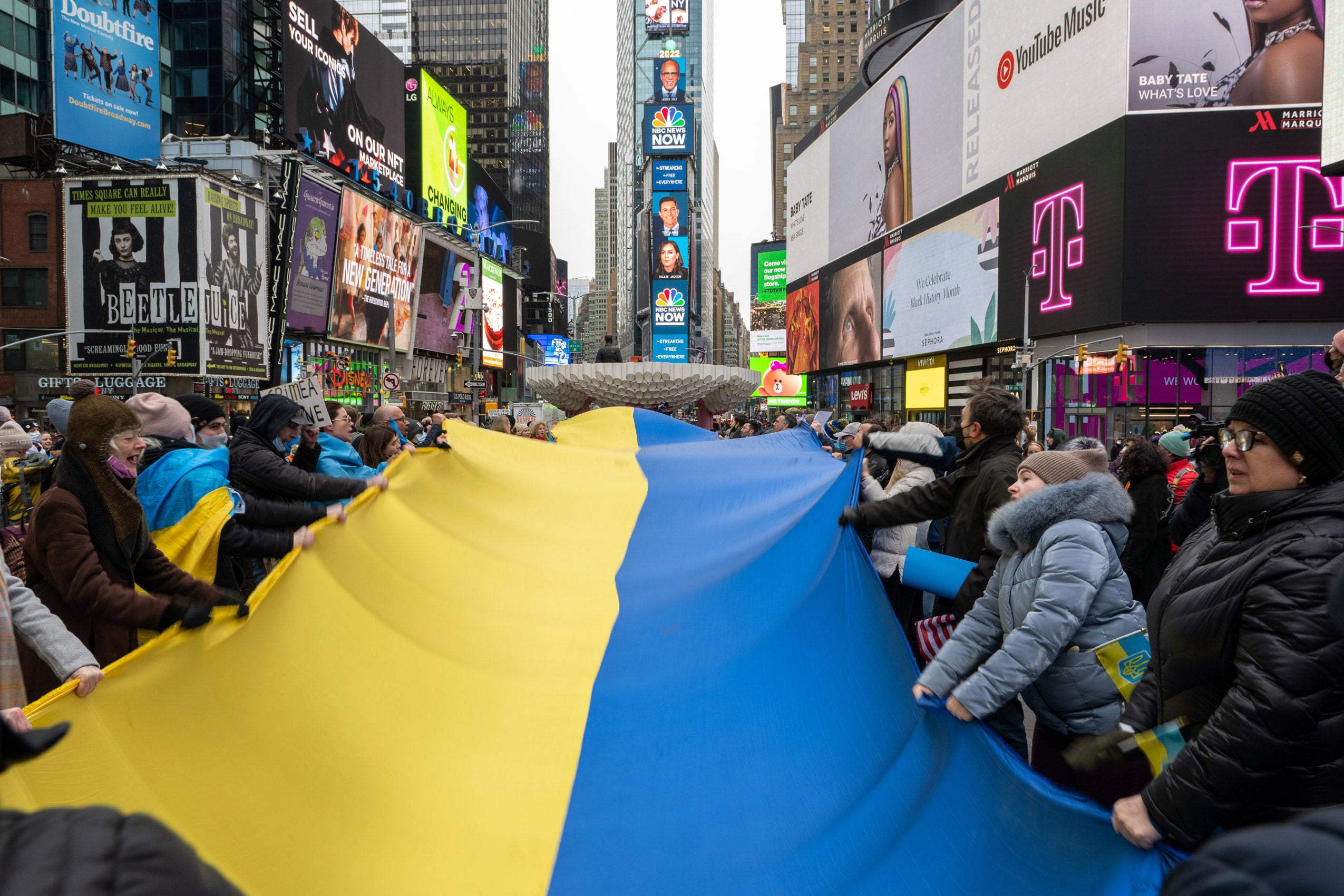 For international law expert Svitlana Starosvit LL.M. '13 S.J.D. '22, Russia's military assault on Ukraine is horrifying yet unsurprising because, she says, "We Ukrainians know Putin all too well."
"Regrettably, for Ukrainian diplomats fighting Russia's aggressive diplomacy for decades and spending years persuading our partners about Putin's intentions to no avail, this attempt to subjugate us through war is the tragic 'I told you so' moment," says Starosvit, who for years was a lawyer at Ukraine's Ministry of Justice and Ministry of Foreign Affairs, where she supervised the Office of Legal Affairs and the International Law Department. Read more