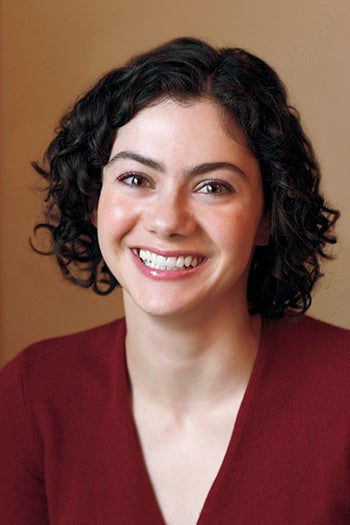 Five Harvard Law School alumni, including Lecturer on Law and Clinical Instructor at the Human Rights Project Susan Farbstein '04, have been selected as finalists for the 2010 Trial Lawyer of the Year Award, which is presented each year by the Public Justice foundation to an attorney or team of attorneys who have made the most outstanding contribution to the public interest through precedent-setting litigation.
Farbstein and two other HLS alumni—Jennifer M. Green '91 and Jonathan G. Kaufman '06—worked on the legal team for the plaintiffs in the Wiwa v. Royal Dutch/Shell case. The case was filed under the Alien Tort Statute (ATS) and charged Royal Dutch/Shell with complicity in the torture and killing of Ogoni leader Ken Saro-Wiwa and other non-violent Nigerian activists in the Ogoni region of the Niger Delta in the 1990s. The parties agreed to settle the suit in June 2009. The settlement provided a total of $15.5 million to compensate ten plaintiffs, including family members of the deceased victims, and to establish a trust to benefit the Ogoni people.
During the spring 2009 term, Farbstein supervised a team of more than a dozen Harvard Law School students who supported the litigation by conducting legal research on complex evidentiary issues and assisting in drafting motions in limine and other pre-trial briefing work. She continued to work as a member of the legal team in May and June 2009 to achieve settlement.
"I am truly humbled to be part of a team that has been selected for this honor," said Farbstein. "The real award is being able to do work that I feel passionate about—and that makes a difference for our clients—with colleagues and students who are so talented and committed."
Other HLS alumni selected as finalists include:
Paul D. Clement '92 for his work on the Coleman v. Schwarzenegger and Plata v. Schwarzenegger cases.
Amanda Goad '05 for her work on the case City of New York v. Exxon Mobil Corp.
The winner of the 2010 Trial Lawyer of the Year Award will be announced on July 13, 2010.