"Big Data, Health Law, and Bioethics," edited by I. Glenn Cohen '03, Holly Fernandez Lynch, Effy Vayena and Urs Gasser LL.M. '03 (Cambridge)
With the increased use of a massive volume and variety of data in our lives, our health care will inevitably be affected, note the editors of this collection. The volume stems from a conference organized by the HLS Petrie-Flom Center for Health Law Policy (where Cohen, an HLS professor, is faculty director and Lynch was executive director) and the Berkman Klein Center for Internet & Society at Harvard (where Gasser, an HLS professor of practice, is executive director). We are in the early stages of the health care system's encounter with big data, the editors write, with the benefits and perils uncertain. Will data be used for good or ill? Will it disrupt health care? Will we be able to protect our privacy? What role will law play? Which ethical concerns will arise? The essays in this volume look at those questions and more, offering explorations of "the possible worlds to come."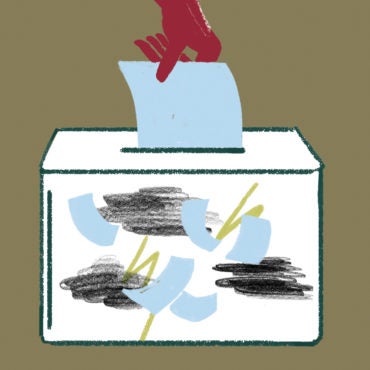 "Challenging Organized Crime in the Western Hemisphere: A Game of Moves and Countermoves," by Philip B. Heymann '60 and Stephen P. Heymann '82 (Routledge)
HLS Professor Emeritus Philip Heymann, who served in the State and Justice departments, and his son, Stephen, a former federal prosecutor, highlight the dangers and new threats from organized crime in the U.S. and globally. The dangers include new drugs like fentanyl and extortion opportunities facilitated by electronic means like ransomware. The authors describe deficiencies in traditional methods of fighting organized crime and outline institutional changes needed in law enforcement, including enhanced cooperation between countries' police and prosecutors. With a rise in violence from cartels and widening illegal activities, organized crime remains a paramount concern during a time in which terrorism is often perceived as the greater problem, they contend.
"Butterfly Politics," by Catharine A. MacKinnon (Belknap Harvard)
A visiting professor at HLS for many years, Mac­Kinnon has published a collection of her writing and speeches from the past 40 years, which present ideas that have brought her to the forefront of efforts to end sex inequality around the world. The title is a reference to the butterfly effect, the proposition that a small action can reverberate in much greater ways. In the same way, MacKinnon believes that seemingly minor interventions in the legal realm can generate major social and cultural transformations. The collection covers topics such as pornography, prostitution and sexual harassment, highlighting efforts to make our legal system, which was "not designed by women," work for "equality of the sexes."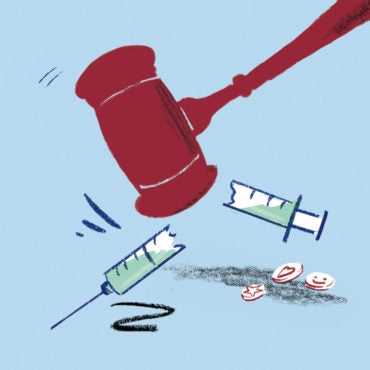 "Constitutional Democracy in Crisis?" edited by Mark Tushnet, Sanford Levinson and Mark A. Graber (Oxford)
HLS Professor Tushnet, Visiting Professor Levinson and Mark Graber present essays addressing global concerns with the health of constitutional democracy. The book contains a section that offers historical perspectives on the fall of the Weimar Republic during an earlier period of perceived constitutional crisis. Other essays focus on how forces such as climate change and immigration influence constitutional democracy. The editors note that perspectives are more pessimistic than they would have been in the past, given the previous decade of "constitutional backsliding."
"Governance Feminism: An Introduction," by Janet Halley, Prabha Kotiswaran, Rachel Rebouché and Hila Shamir LL.M. '05 S.J.D. '08 (Minnesota)
HLS Professor Halley and her three co-authors examine how feminists have wielded power and influenced society in state and state-like institutions. In the first part of the book and its conclusion, Halley addresses areas in which feminists have changed the legal order, including on prostitution, domestic violence, and workplace rights. She also writes on what kinds of feminism have been most influential and the effectiveness of feminists' work to bring about change. Other writers present case studies on international efforts to improve laws on rape, anti-trafficking and reproductive rights.
"Law and Legitimacy in the Supreme Court," by Richard H. Fallon Jr. (Belknap Harvard)
There have long been Supreme Court decisions that many people have vehemently disagreed with. In a book that includes perspectives on law, political science and political theory, HLS Professor Fallon explores how the Court best justifies such decisions. For legitimacy to occur, he contends, the justices must stay within the bounds of law, exhibit reasonable moral judgment and provide good-faith arguments for their conclusions. He also offers recommendations, such as adhering to judicial restraint in overturning legislation, in order to stave off cynicism that justices are driven primarily by ideology.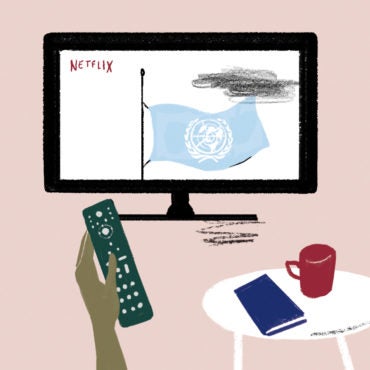 Page to Screen
In her 2008 book, "Chasing the Flame," HLS Professor of Practice Samantha Power '99 presented the dramatic life story of U.N. diplomat Sergio Vieira de Mello, killed during the war in Iraq. The story is now slated to unfold on-screen in a Netflix production. Brazilian actor Wagner Moura will portray Vieira de Mello, who has been called "a cross between James Bond and Bobby Kennedy."